A Look Inside the Increasing Popularity of Polymer Composites Industry and its Applications, via Market.us
---
---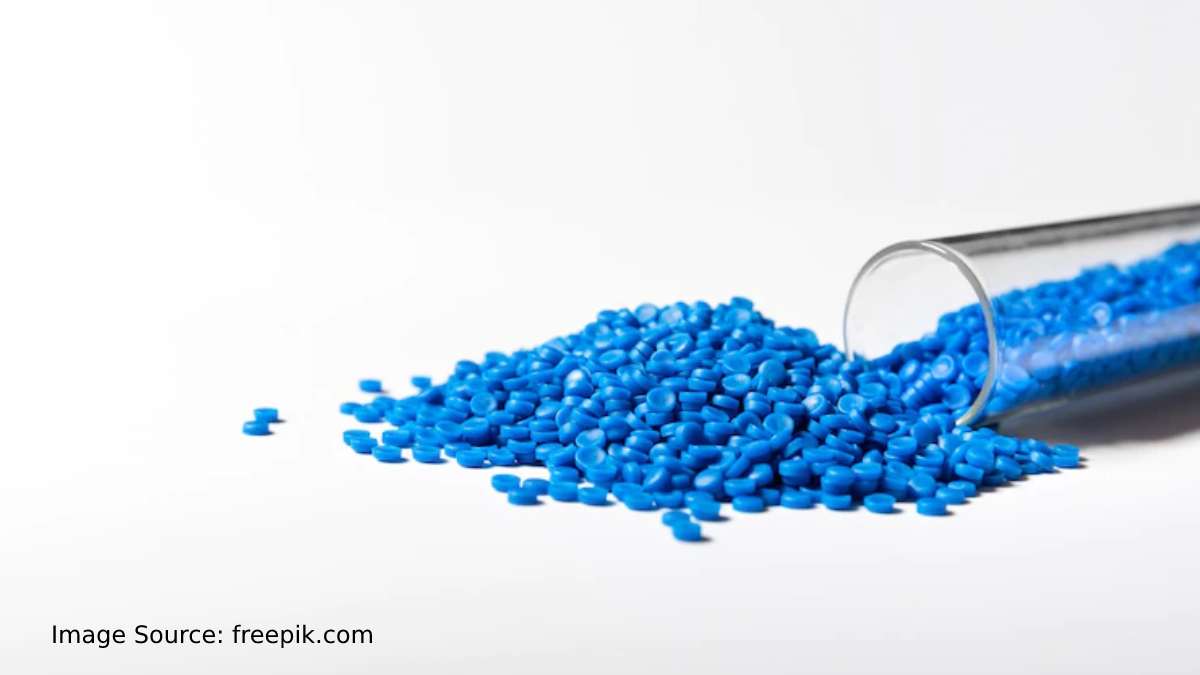 Polymer composites are a type of material that has been gaining increasing popularity for a range of applications. Combining two or more materials, with at least one being a polymer, these composites offer improved strength and flexibility compared to traditional materials.
The polymer composite market has rapidly grown over the past few years and is now an essential part of many industries. These composites are made up of two or more distinct combined materials to create a stronger, lighter, and more durable material. They offer a range of benefits, including improved resistance to corrosion, greater flexibility, and enhanced durability. The report will explore the current size of the polymer composite market and what factors have led to its growth.
According to the latest report by Market.us," The Global Advanced Polymer Composite Market is expected to reach around USD 18 billion by 2032, registering a CAGR of 5.9% from 2022 to 2030."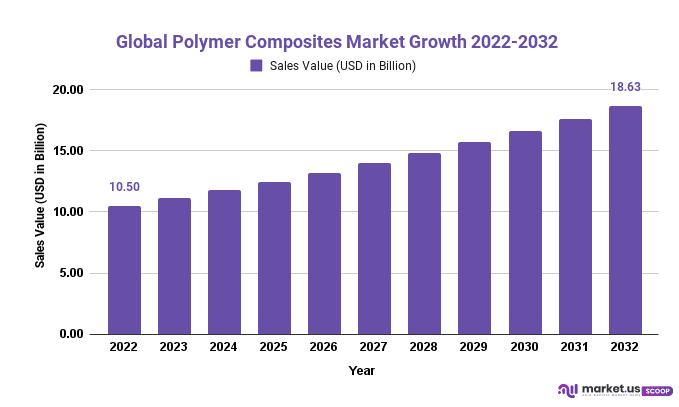 Anurag Sharma, a senior research analyst at Market.us, said," Polymer composites are increasingly being used in various automotive, aerospace, construction, and medical industries due to their excellent mechanical properties and low cost. Polymer composites have been used in various industries over the years. As a result, many companies have begun exploring new trends in developing and applying these materials."
The report will explore some of the recent trends in polymer composite technology, focusing on innovative designs and applications for these materials. It will look at cost efficiency, environmental sustainability, and performance optimization developments.
The development of polymer composites has become increasingly popular in recent years due to their light weight, strength, and cost-effectiveness. As the industry continues to grow, understanding the driving factors behind their development and use is essential for successful implementation. The report seeks to provide insight into the various driving forces that support the growing popularity of polymer composites and their impact on modern manufacturing.
Polymer composites are materials that are composed of multiple polymer types. They can be made from various polymers, including natural and synthetic ones. Polymer composites have been used for years and are increasingly used in various aerospace, automotive, and construction applications.
The global polymer composite market is an ever-growing industry with its scope expanding rapidly. As a result of the market's growth, companies are looking for innovative ways to capitalize on the opportunities available within this sector.
The polymer composite market is one of the most rapidly growing industries in the world. Its versatile and lightweight properties make it a desirable material for many applications, from medical equipment to automotive parts. Polymer composites offer numerous advantages over traditional materials such as metals and plastics, including improved electrical and thermal conductivity, enhanced mechanical strength and stiffness, resistance to corrosion and wear, and aesthetic appeal.
Composite materials have become increasingly popular in many industries due to their superior strength and durability. Polymer composites are a type of composite material that combines a polymer matrix with other materials, such as fiber reinforcements.
While these materials have many advantages compared to traditional metals, some limitations are still associated with using polymer composites in certain applications. The report will explore the main market limitations of using polymer composites, including cost and processing complexity.
The polymer composite market is rapidly expanding with numerous applications ranging from advanced automotive components to aircraft parts. The report will explore some of the most common and beneficial uses of polymer composites in various industries today. It will discuss how these products offer superior mechanical properties, improved aesthetics, and increased durability compared to traditional materials. Additionally, it will highlight the environmental benefits that come from the use of polymer composites in production processes.
---
---
Media Enquires
If you require any further information about a related market, please get in touch with us. we're happy to help you
+91 7008 614 496
+91 7008 614 496