A Machine Vision System That Could Radically Change Manufacturing Processes
---
---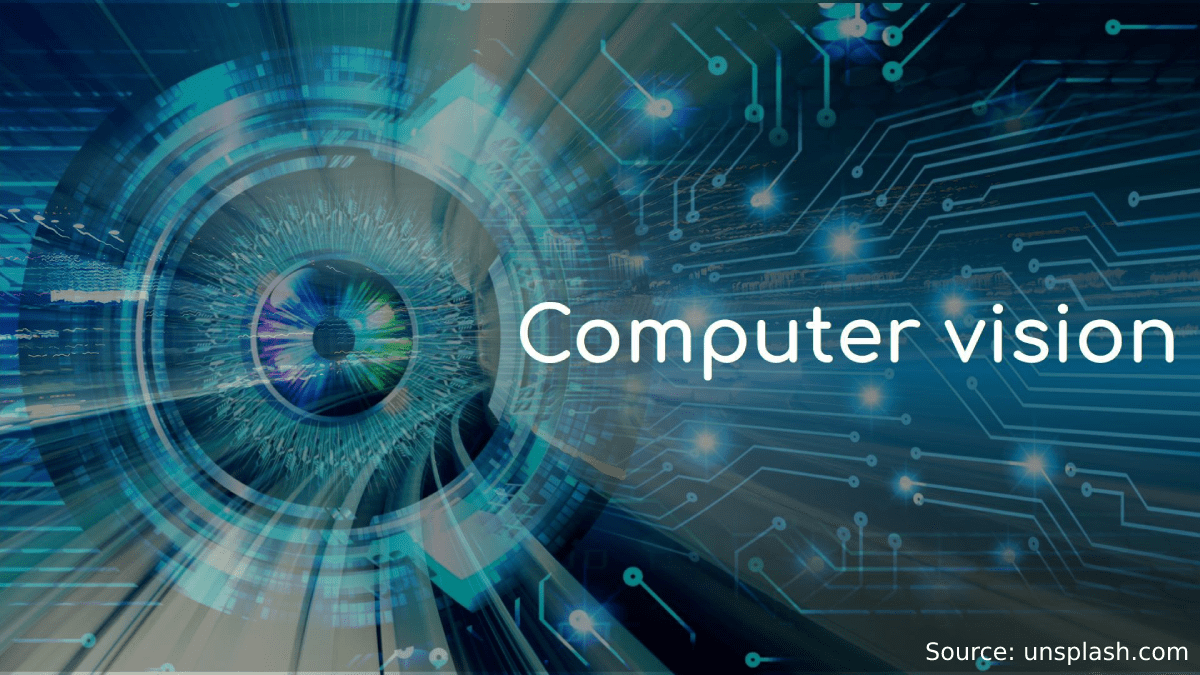 A machine vision system (MVS), is a technology that allows a computer to examine, evaluate and identify still or moved images. This field of computer vision is similar to surveillance cameras but offers image-capturing and evaluation capabilities and processing capabilities.
According to Market.us, "The global machine vision market was valued at 13.23 Billion in 2021. It is expected to grow at a compound annual rate (CAGR of 7.7%) between 2022 and 2030."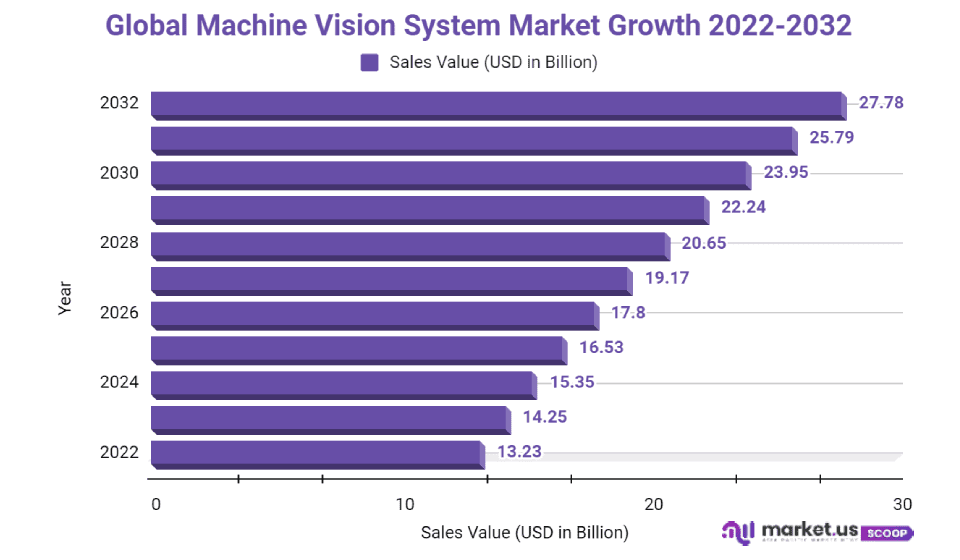 These systems are particularly useful in monitoring work environments. It provides features like process control, robotic guidance, as well as automatic inspection for industrial applications. The complexity of industrial production and manufacturing activities is increasing day-to-day, making it more difficult and less reliable for the human eye.
Anurag Sharma, a senior research analyst at market.us said, " This market will be driven by the increasing need for quality inspection and automation across different industrial verticals. The market will also be driven by the growing demand for vision-guided robot systems in the manufacturing, automotive, food, beverage, and chemical segments. Over the forecast period, the market growth will be fueled by the increased demand for application-oriented machine vision systems."
This technology is rapidly becoming more popular in industrial operations. It is replacing manual inspections and measurements and increasing the need for reliable and efficient inspections and measurements. Machine vision systems use smart cameras and image processing for inspections and measurements.
MV systems allow a computer to monitor, inspect and analyze work performance using one or more cameras, digital signal processing, and analog-to-digital conversion. The data is then sent to the computer for analysis and output. Two important aspects of any MV system are resolution and sensitivity. The machine's ability detects weak impulses or dim lights and distinguishes between objects is called resolution.
Machine vision technology is being adopted because of the increasing need for better inspection and increased automation. Machine vision technology adoption will be accelerated by government regulations and increased quality control.
This technology is quickly gaining popularity in the food, pharmaceutical, automotive, and other industrial verticals because of its capabilities like improved detection and analysis, monitoring tolerance, component measurement, and monitoring tolerance.
The largest revenue share for cameras in 2021 was due to increasing demand for CMOS image sensors. The hardware segment is further divided based on the hardware components used in machine vision systems. 
Hardware components include many objects, such as sensors, processors, and frame grabbers. They also include LED lighting, optics, frames, processors, frame grabbers, frame grabbers, and processors.
Software offerings can be divided into two sub-categories: Application-specific MV and deep-learning MV. Software is segmented by application and based on its necessity. Because of the contribution of deep learning and training to the technology's growth, the software segment will see steady growth in the forecast period.
Deep learning software is expected to grow at the fastest rate during the forecast period. This is due to the increasing demand for smart vision systems that can react intelligently to different industries.
In the services segment, machine-vision providers provide primarily two types of services: integration and management. Machine vision system integrators can be used to inspect, test, assemble, gauge, and assist customers in meeting their product specifications. Solution management can be used to perform single-step debug operations and inspection control (start/stop) as well as open and save solutions.
Due to the high market share of hardware components, the offering segment will experience steady growth over the forecast period. Over the forecast period, the hardware offering segment will continue to grow. The software segment will also contribute to overall industry growth and strengthen the market.
---
---
Media Enquires
If you require any further information about a related market, please get in touch with us. we're happy to help you
+91 7008 614 496
+91 7008 614 496