A Renewed Focus on Efficiency Sparks Specialty Fuel Additives Market Surge, says Market.us
---
---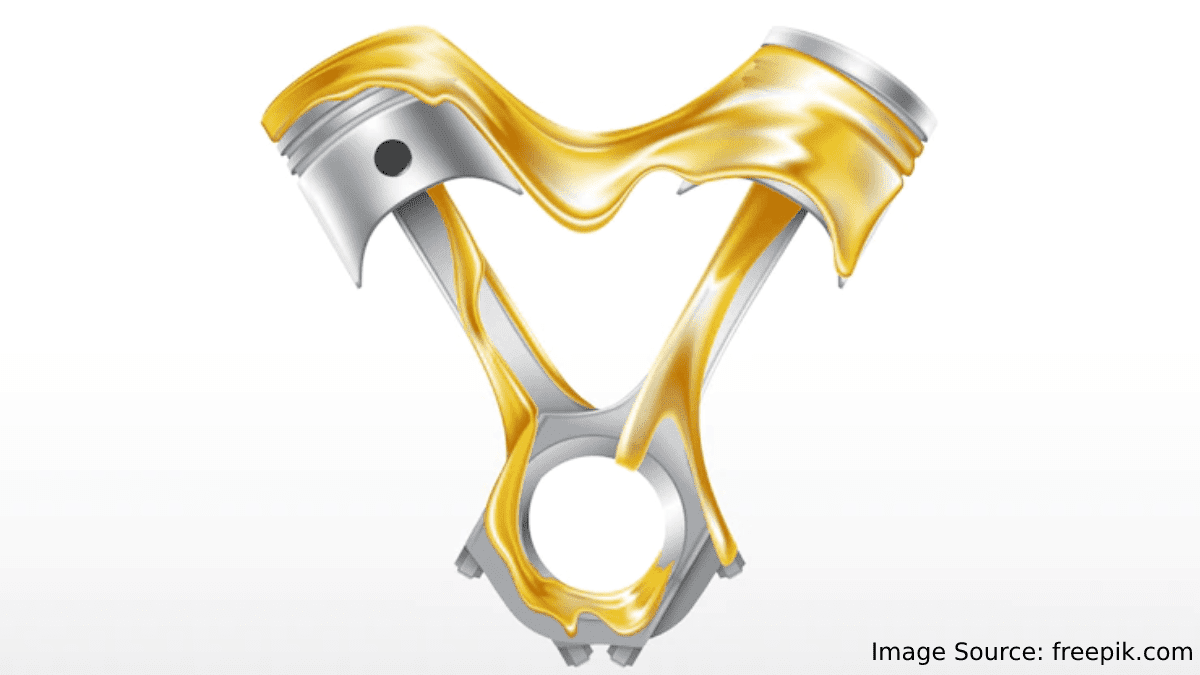 Specialty additives are chemical compounds designed to enhance fuel quality and efficiency. They aid in the combustion of fuel in the cylinder and the knocking.
Special fuel additives have an impact resistance that makes the engine run smoothly. Specialty fuel additives that are used in various sectors include antifreeze treatment chemicals, fuel antioxidants, and cold flow additives.
According to Market.us, "The Global specialty fuel additives Market size is expected to be worth around USD 13.30 million by 2032 from USD 7.60 Billion in 2022, growing at a CAGR of 5.80% during the forecast period from 2022 to 2032."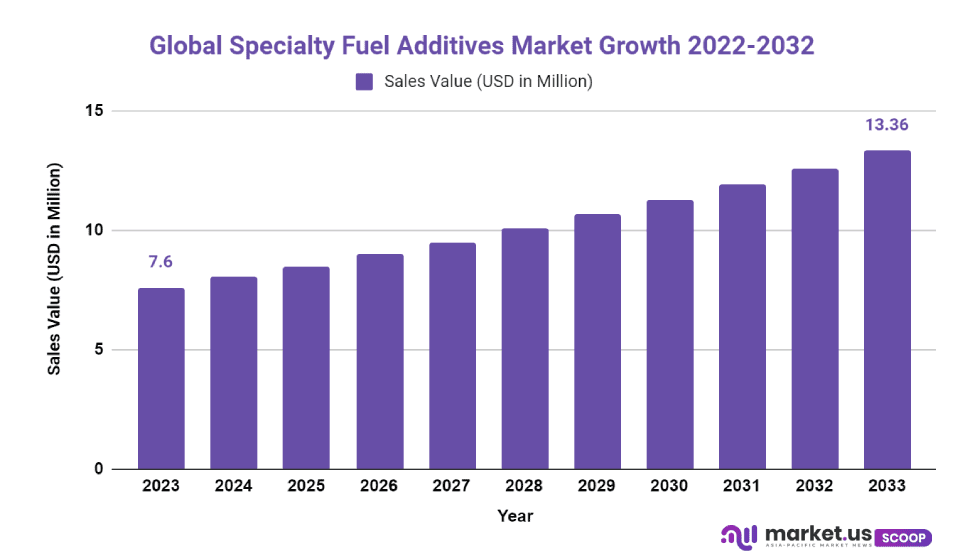 Anurag Sharma, a senior research analyst at Market.us, said, " The global specialty fuel additive market is growing due to increased interest in biofuels, as well as an emphasis on fuel efficiency, in particular in terms of efficiency and emissions.'
Specialty additives are chemical compounds that enhance fuel efficiency and quality. The leading manufacturers of specialized fuel additives are committed to developing solutions that help improve and protect fuel quality throughout storage systems, distribution, and transportation.
Recent years have seen a substantial increase in biofuel consumption. The biggest problem with biofuels is the high production cost. To lower production costs, manufacturers use effective strategies, such as catalysts, low-cost raw materials, and advanced technology.
Multifunctional additives are essential for the economical production of biofuels. Multifunctional additives provide multiple benefits within one additive package. This helps to reduce fuel consumption and improve fuel economy.
The rising demand for multifunctional additives is one reason that will drive the global fuel additives industry's growth over the forecast period. Other factors that will positively impact the growth of global fuel additives markets during the forecast period include the rising popularity of mobile power plants and new development in fuel additives.
The market is expected to grow due to increased demand for efficient, low-emission energy sources such as manufacturing, aviation, or automobiles, as well as strict environmental regulations.
An adverse effect on the environment has resulted from an increase in toxic emissions due to vehicle fuel. This has led to an increase in the use of specialty ingredients around the world. They help curb harmful emissions from vehicles.
They can improve the efficiency and performance of gasoline, diesel, and distillates. It reduces combustion and burn rates at high temperatures and helps to avoid the terrible emissions of pollutant gases.
Product demand is expected to rise due to the growing use of additives to biodiesel blends in North America and Europe in order to achieve cold flow performance. Industry growth is likely to be negatively affected by the ongoing price inflation resulting from increasing pressure on raw materials.
Future growth is expected to be enhanced by the continuous focus on product innovation and innovation in specialty fuel additives to reduce exhaust emissions. The product is growing due to the advancement of engine technology and increased efficiency. India, China, and the U.S. are predicted to dominate this market.
Specialty fuel additives improve fuel efficiency and protect fuel systems. The demand for specialty fuel additives to clean and remove harmful deposits in engines is expected to drive market growth. Engines that are free from deposits will have better acceleration and performance.
These additives have major uses in gasoline, diesel, and aviation fuels. Diesel is a more dangerous fuel and so special fuel additives can be used to improve a vehicle's fuel economy. In terms of volume, diesel is expected to hold the largest share at 46% in 2024. It will also grow at the highest CAGR for the forecast period.
The developing nations of India, Indonesia, Thailand, and China are driving the diesel segment. The rising use of ULSD, which is a huge fuel additive requirement, will likely drive demand for specialty fuel additives in North America, Europe, and Asia over the next years.
The current IC engine vehicles, and therefore fuel supplements, will be affected by the shift towards electric vehicles in developed as well as developing countries. Recent announcements by the Indian government have revealed plans to transform Indian mobility industries for rapid adoption and use of electric vehicles.
---
---
Media Enquires
If you require any further information about a related market, please get in touch with us. we're happy to help you
+91 7008 614 496
+91 7008 614 496