Accessing New Possibilities with Improved Frozen Seafood Market Connectivity, via Market.us
---
---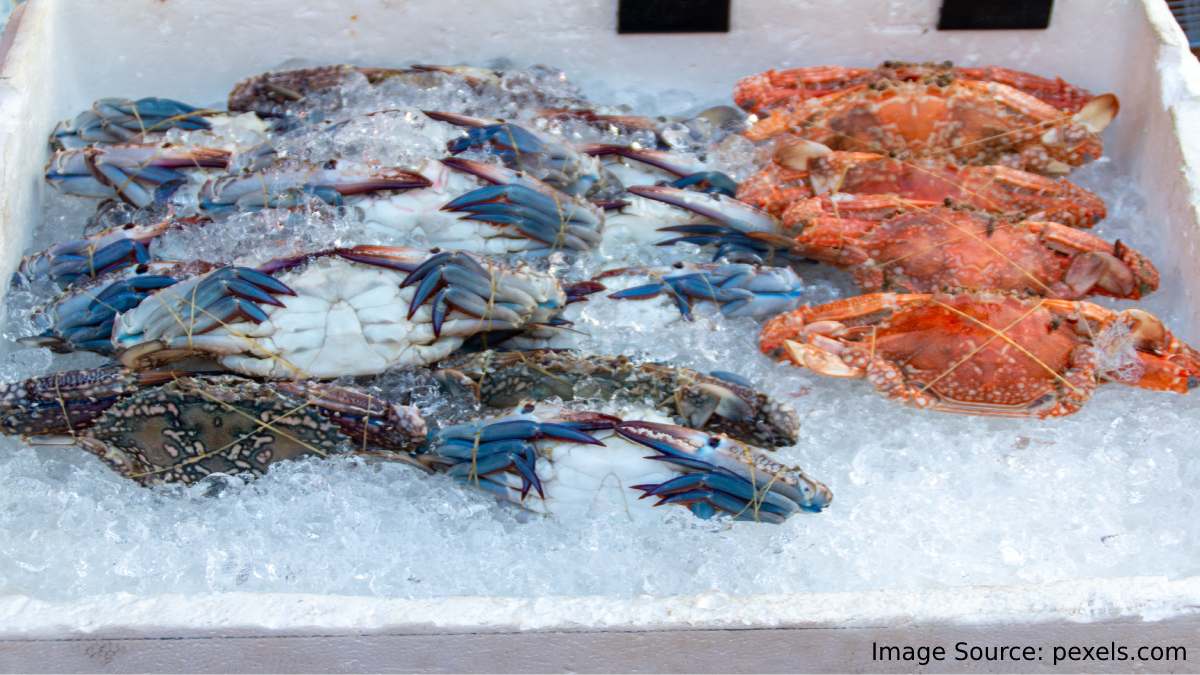 Frozen seafood offers consumers a convenient and popular way to enjoy a wide range of shellfish and fish. Global demand for healthy and tasty meals is driving the growth of the frozen seafood market. The convenience of frozen seafood that is ready to cook has increased its popularity among those with limited time and who want to make great dishes.
Technology advancements have enabled manufacturers to offer a wider range of products that are easier and more flavorful than ever before. These include pre-seasoned and marinated products and individually quick frozen (IQF) items that make it even simpler for consumers to prepare. In recent years, health-oriented product launches have been especially successful.
According to a report by Market.us," The Frozen Seafood Market will reach USD 22.58 Billion in 2028, up from USD 16.29 Billion in 2022. It is expected to grow at 5.8% between 2022 and 2028."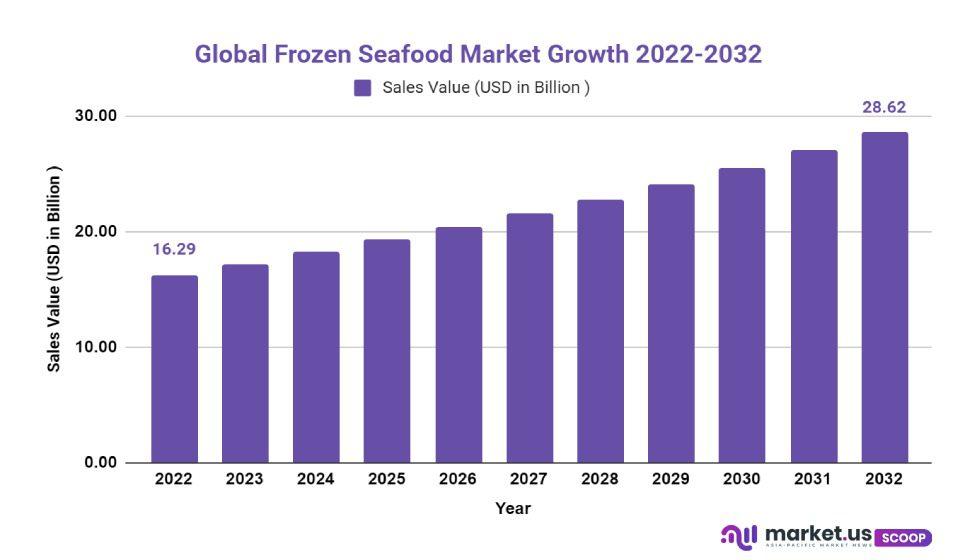 Seafood is well-known for its health benefits. It can improve eyesight, reduce skin and hair problems and even help with joint pains. The seafood market has been in the spotlight due to the rapid rise in heart disease and other joint diseases as the geriatric population grows. More than 17 million people die each year from cardiovascular disease. 
Gaurav Yadav, the senior research analyst at market.us, said, " Market demand will be boosted by a higher GDP per capita in low-income countries. To grow their economy, a country must have more businesses and FDI flows. In the same way, countries must improve connectivity to ensure that raw materials and logistics can be moved from one place to another with speed and cost-effectiveness." 
Hence it is important to remember that major developing countries like India and China to have built a network of high-quality expressways and highways which has made it easy to conduct frozen seafood business in these nations. Many businesses, ranging from fresh seafood retail to frozen seafood manufacturing, are moving their operations or setting up new units. 
According to the Ministry of Transport of the People's Republic of China (MoTPC), China's total express network surpassed 168,000 km by 2021. This has led to a decrease in unemployment and an increase in disposable incomes. China's per capita GDP reached $12,551 by 2021. The seafood industry is expected to grow.
Consumers are more concerned about the origin of raw materials and product safety. This is evident in both developed and developing markets, particularly Europe and North America. Organic frozen seafood and seafood products are now more widely available to consumers. The high use of pesticides and synthetic chemicals in aquaculture is causing a greater focus on the origin of raw materials, particularly in developing countries. This has led aquaculture companies to pay more attention to feed for their sea animals.
The shift to a healthier lifestyle has resulted in high demand for healthy food. Seafood is high in protein, low-calories, and many vitamins and minerals. Consuming seafood lowers your risk of stroke, heart attack, hypertension, and obesity. It provides vital nutrition for infants and children, which is essential for their growth.
The aquaculture industry is seeing an increase in demand for premium seafood. This industry anticipates a high demand for premium seafood. It includes organic frozen seafood and other seafood. These products appeal to those who are looking for better nutrition and a healthier lifestyle. Frozen seafood and seafood producers use attractive promotions to increase their market share. Premium products are a mainstay in developed countries. This is due to the changing lifestyles of consumers and rising per capita incomes.
Despite the numerous advantages of frozen seafood, its consumption has certain disadvantages. Nursing mothers' seafood consumption can cause neurological problems in their children. Children as young as 10-14 years old begin to experience a negative effect. The highest levels of mercury in fish are found in tilefish from the Gulf of Mexico. This includes sharks, marlins, bluefish, and king images. Mercury poisoning from seafood can cause a loss of coordination, difficulty in hearing and speaking, muscle weakness, and nerve loss in the hands and face. It can also lead to vision problems and vision changes. These side effects limit the market's growth during the analysis period.
---
---
Media Enquires
If you require any further information about a related market, please get in touch with us. we're happy to help you
+91 7008 614 496
+91 7008 614 496