Acetic Acid Market in High Demand with Automobile Sealants & Adhesives, says Market.us
---
---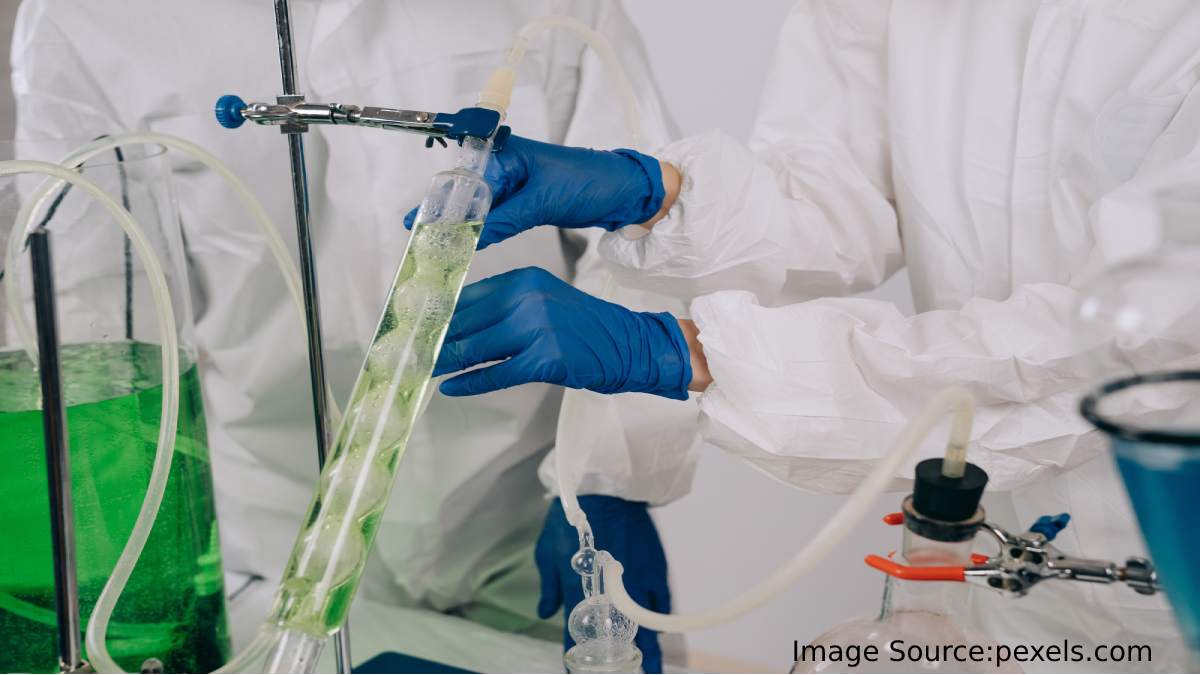 The acetic acids market is an international market for the manufacture and sales of acetic acid, which is an extensively utilized chemical compound. Acetic acid is utilized in a myriad of ways which include the manufacture of the vinyl monomer of acetate (VAM) as well as ester solvents, acetic anhydride, and their derivatives like Acetate acetate and cellulose.
Rising demand for acetic acids within the beverage and food industry for their use as flavoring agents and preservatives as well as a growing demand for acetic acid in the manufacturing of cellulose acetate as well as other derivatives. Major players in the market are companies like Eastman Chemical, Celanese Corporation as well as BP Chemicals.
According to research by Market.us, "The Global Acetic Acid Market was valued at USD 21.61 billion in 2022. It is expected to grow at a 4.9% CAGR and reach USD 34.87 billion between 2023 and 2032."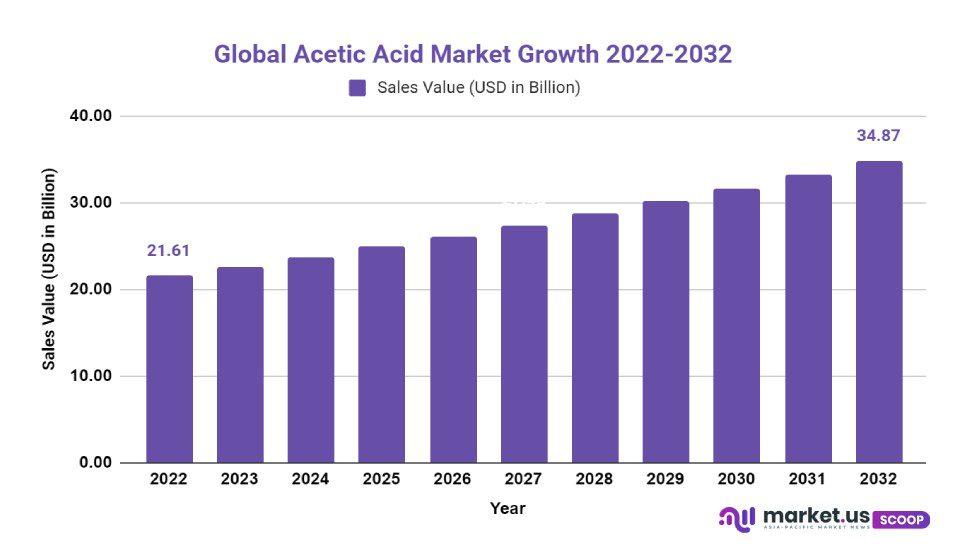 Gaurav Yadav, a senior research analyst at Market.us, said, "Growing use of acetic acid in the production of ester solvents, which are used in a variety of applications such as paints, printing inks, and cleaning agents. Also, an increase in the production of bio-based acetic acid, which is expected to provide an eco-friendly and sustainable alternative to traditional acetic acid production methods boosts the market."
Acetic acid is extensively used in coatings, greases sealants, and polyesters that are used extensively across many sectors, including automotive, electronics as well as textiles and packaging. The rapid growth of these industries is among the main factors that drive the expansion of the market within the Asia-Pacific region.
The growing demand for sealants and adhesives for automobiles is directly related to the development of the market for acetic acid. However, the improvement of safety standards throughout the world is anticipated to increase demand for acetic acid over the forecast time.
Acetate esters are made from acetic acid. They are used extensively in paints and coatings, as well as printing ink production. The growing desire of people to enhance the look of their homes is influencing the demand worldwide for paint and coatings. 
The automotive industry is increasing the demand for coatings and paints due to an increase in sales of automobiles. This directly impacts the global demand for acetate esters.
In the food and beverage industry, glacial acetic acid can be utilized as a preservative, which is an important factor in driving growth. Additionally, the rise in consumer spending and changing lifestyles of consumers, and a higher net worth are influencing the glacial acetic acid market. 
It is a potentially hazardous chemical if properly and safely. It can be extremely corrosive to human eyes and skin and should be handled with caution. It also causes harm to internal organs when consumed or inhaled. 
In addition, the growing awareness of the dangers of chemical substances among the public may hinder their use and hinder the market growth.
The purified terephthalic acid is typically used to create polymer coatings that are used for use in metals automotive, home appliances as well as coil coatings. 
Excellent stain and chemical resistance, superior weather ability, and excellent glass transition balancing with the right temperature ranges to ensure high flexibility are just a few aspects that are driving the global demand for purified terephthalic.
---
---
Media Enquires
If you require any further information about a related market, please get in touch with us. we're happy to help you
+91 7008 614 496
+91 7008 614 496