Adopting Advanced Technologies Key to Capitalizing on Quickly Growing Fantasy Sports Market, says Market.us
---
---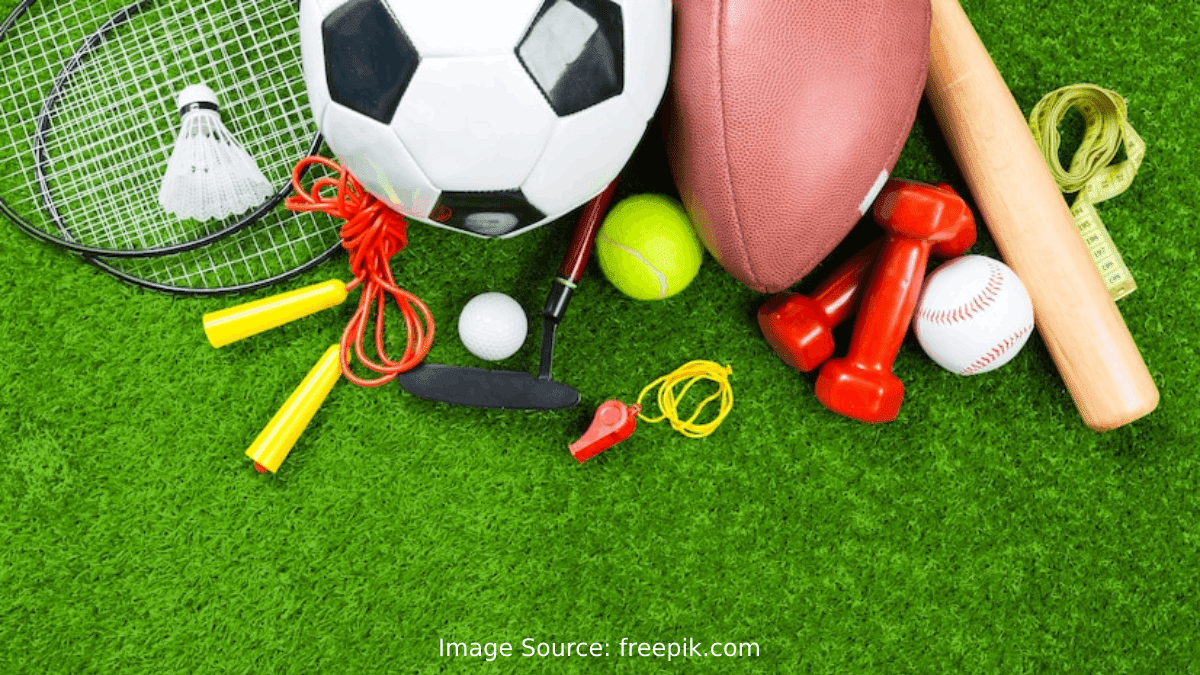 Fantasy Sport allows players to build a virtual team from real sports players. They can also earn points based on real-life statistics. Points are awarded based on the performance of each team member. Higher performance results in higher points. The selected player's team will compete against other managers, who manage their teams by adding, deleting, trading, and selling players.
Fantasy sports can help increase viewership as points are determined by the player's performance in real life. Team managers can improve their decision-making ability by considering multiple factors to the performance and increase the chances of winning in the friendly fight with other managers (e.g., family members, colleagues, and friends).
Fantasy sports' success is largely due to the predictive power of data analysis. The games have also increased interest in the sport due to the easy understanding of rules and regulations. Technology, such as play stations, mobile phones, and internet penetration, has made online gaming possible.
According to a report by Market.us," The Global Fantasy Sports Market is projected to be USD 18.3 Billion in 2022 to reach USD 40.6 Billion by 2031 at a CAGR of 14.2%."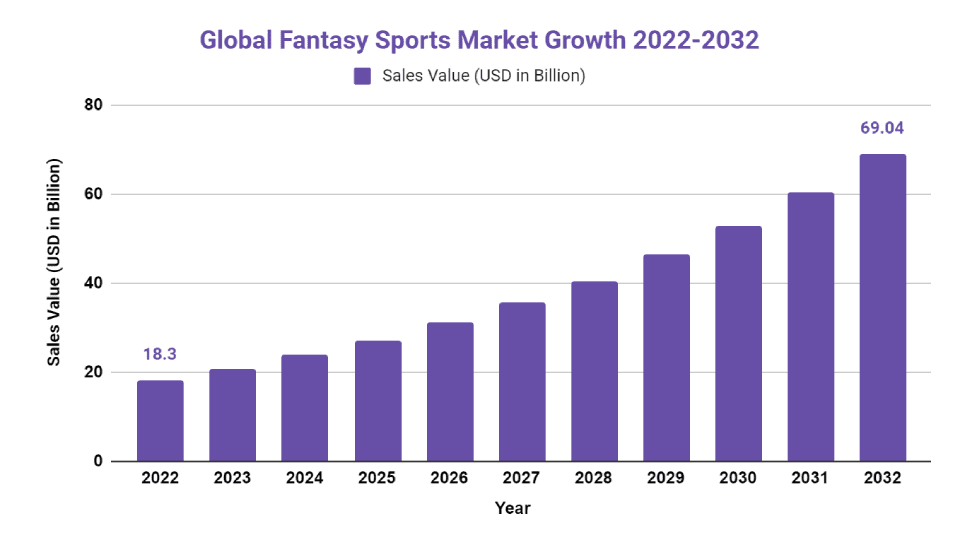 Anurag Sharma, a senior research analyst at Market.us, Said," Considering the market opportunities adopting advanced technologies early is crucial. The online gaming market is rapidly growing, making it vital to adopt new technologies for faster and more efficient operations."
Introducing crypto-based apps, secure payment gateways, and user-friendly interfaces have significantly impacted revenue generation, customer satisfaction, and operational effectiveness in the fantasy sports industry. The market's active participants will still have attractive opportunities to adopt such technologies to manage their users and essential activities better.
Digital Infrastructure expansion and falling data prices have led to a tremendous increase in fantasy sports market share over the past few years. The proliferation of digital infrastructure within developing regions is the key to rapid market expansion.
Fantasy Sports Market is an innovative and exciting new way to engage with. Using information, users can access a wide range of sports markets and select the best options for their fantasy teams. With the ability to quickly compare prices and find great deals, Fantasy Sports Market ensures that customers always get the most value for their money. Additionally, users can create custom portfolios featuring their favorite players and teams while leveraging analysis tools to make the best decisions possible.
Customers benefit from real-time player performance data, industry experts' tips, and user-friendly interfaces that make it easy to keep up with trends. Fantasy Sports Market provides an efficient platform for bringing fans together and giving them the tools they need to make informed decisions about their teams.
Fantasy Sports Market is an innovative platform that allows users to create their own leagues and tournaments. With a wide selection of games, including baseball, basketball, football, hockey, golf, and more, Market provides an exciting way for players to engage in the fantasy sports experience. Players can create custom leagues with friends or join public leagues with other gamers worldwide.
The platform also offers a range of features, such as live scoring updates, automated draft tools, and customizable team logos. In addition, its easy-to-use interface makes it simple for users to manage their teams and compete against other gamers. With Fantasy Sports Market's unique offering of features and capabilities, customers can enjoy a truly immersive fantasy gaming experience that is both fun and rewarding.
Legal and regulatory Challenges to Hinder Market growth Fantasy sports can be confused with illegal gambling, even though they are mostly skill-based. However, various gambling laws in each country continue to monitor sports. Many laws governing skill games and gaming are used to determine their legality. These sports are legal in the United States. However, several states have banned some platforms, including Yahoo!, FanDuel, and Fantasy Draft. Such instances hinder the market growth.
---
---
Media Enquires
If you require any further information about a related market, please get in touch with us. we're happy to help you
+91 7008 614 496
+91 7008 614 496