Advancement and Modernization Brings A New Dawn for the Remote Tower Industry, says Market.us
---
---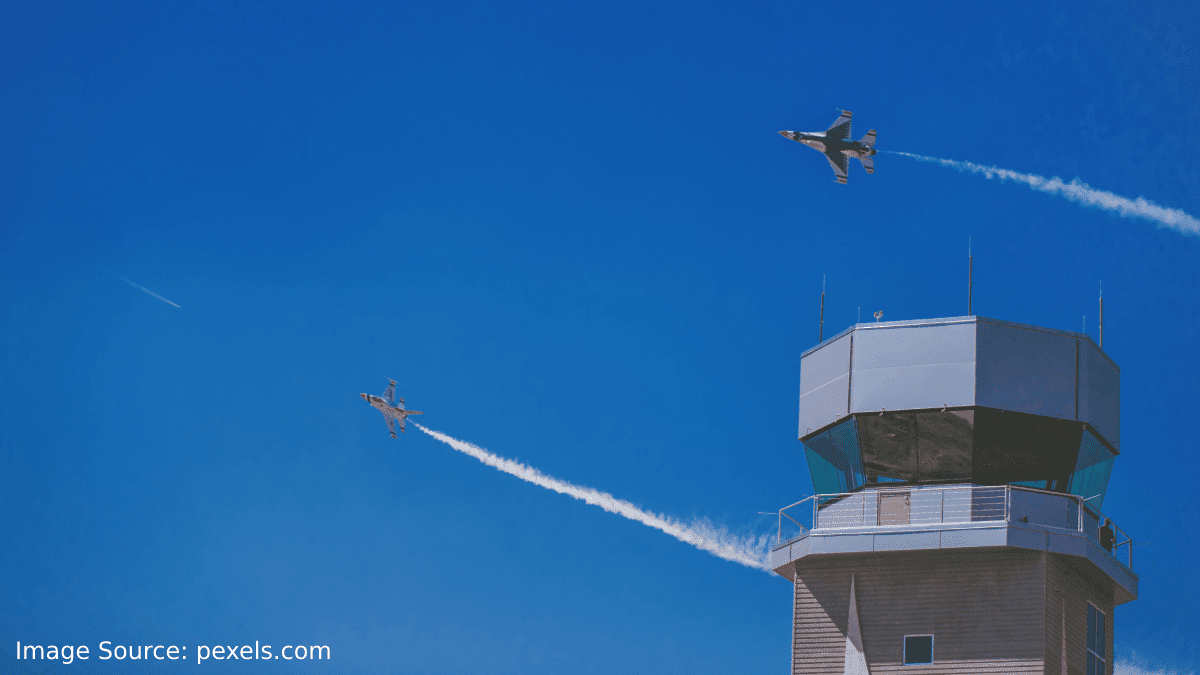 A remote tower allows air traffic services to be remotely provided via visual capture and reproduction (e.g., cameras) rather than from the ATC tower at the airport. Innovative technologies like microphones, sensors, and local processing systems can provide this service.
According to a report by Market.us," The Global Remote Towers Market is projected to be USD 259 Million in 2022 to reach USD 644 Million by 2031 at a CAGR of 20.0%."
Anurag Sharma, the senior research analyst at Market.us, said," Advancement and standardization in remote control tower technology are increasing to boost the market growth. The advanced remote virtual towers offer many benefits over the traditional air traffic control tower system. Remote and Virtual Tower technology provides additional tools for controllers to ensure proper safety."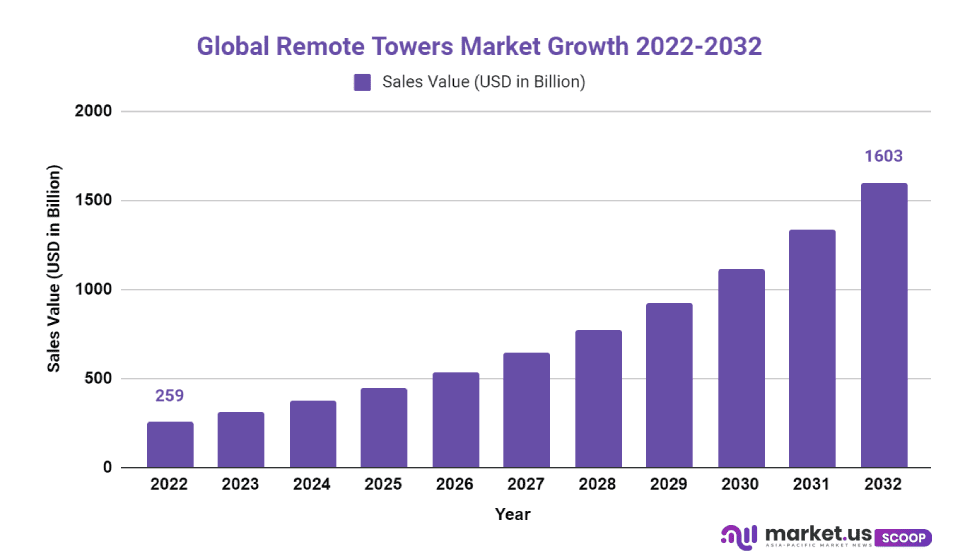 He added," Many OEMs have set their sights on developing remote tower technology that every airport can use in the world, whether small or large. In the future, vision enhancement systems will be used to develop contingency services. Many airports use it, and major OEMs are working on sensors with object detection capability."
Over the past few decades, the aviation industry experienced strong growth across various regions. Due to airline companies' availability of affordable flights in different countries, this rapid growth is boosting the number of passengers flying. Remote towers are expected to be more in demand due to the increasing demand for air travel and cargo services.
According to the International Air Transport Association's (IATA) report in 2018, more than 4.3 Billion passengers were carried by global airlines. By 2035, that number will reach 7.2 Billion passengers. A total of 58,000,000 tonnes of freight was also transported by airlines worldwide. Companies around the world are attracting investment to expand and develop airport infrastructure.
According to IATA, a global airport infrastructure investment will amount to approximately USD 1.5 trillion by 2030. This includes modernization, development, and construction. These factors will likely provide many market growth opportunities in the forecast period.
Frequentis is a prominent company that leads the way in remote tower design and implementation of technology around the globe. The company will likely implement an emergency and mission enhancement system at Ezeiza Airport in Argentina. Future projects will be in Brazil and New Zealand, where advanced remote virtual towers are being built for civil and military sectors. These factors are expected to drive market growth in the forecast period.
Modernization and adoption of remote and virtual towers are increasing industry growth. Technological advancements in the system are expanding the capabilities of the industry. They have opened up new avenues for major players worldwide and created many opportunities. Frequentis Company partnered with Deutsche Flugsicherung (DFS) in April 2019. DFS is a leading German provider of air navigation services. This partnership is intended to develop the first tower for Saarbrucken Airport.
Ireland has also successfully completed an operational trial to control Cork and Shannon airports from its remote tower center at Dublin Airport. These trends across various countries are expected to drive the growth of remote and virtual-tower markets during the forecast period.
Remote virtual tower technology can be one of the most cost-saving and effective investments in many countries. This technology will be a lifesaver for small airports all over the globe. One of the major problems with this operation is the required audio and video data bandwidth.
This bandwidth is more than regular Air Traffic Management applications (ATM) require, such as VHF, radar, and others. To ensure the safety of air traffic in airspace, the network must provide a large number of video feeds.
Every company in the aviation industry places safety and security as their top priority. Implementing this technology that compromises safety parameters due to system failure or delay in information feeds can result in fatal damages and possibly even the death of people. These factors may limit market growth in the future.
---
---
Media Enquires
If you require any further information about a related market, please get in touch with us. we're happy to help you
+91 7008 614 496
+91 7008 614 496