Airlines Streamlining Operations and Enhancing Experiences with Airport Information Systems, says Market.us
---
---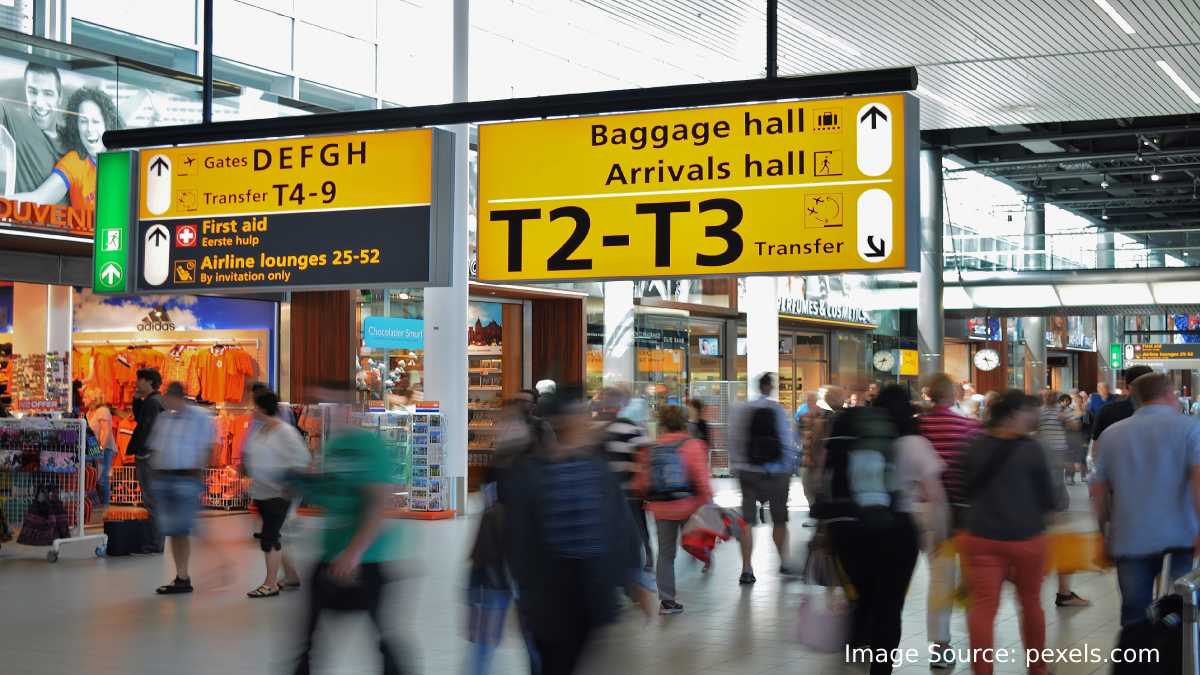 A collection of technological solutions used to display flight information to passengers at airports is called an airport information system (AIS). The terminals have electronic or mechanical television screens, and the virtual versions are available on the airport's website.
 The airport operation control center (AOCC), is responsible for handling cargo, flight dispatch management, and crew management, and the departure control system, (DCS), is responsible for passenger check-in and boarding, weather monitoring, and flight information display.
According to Market.us' research, "In 2022, the Global Airport Information Systems market was valued at approximately USD 3.7 billion. Market growth is expected to be 15.63% over the 2022-2032 forecast period, reaching almost USD 15.81 billion in 2032."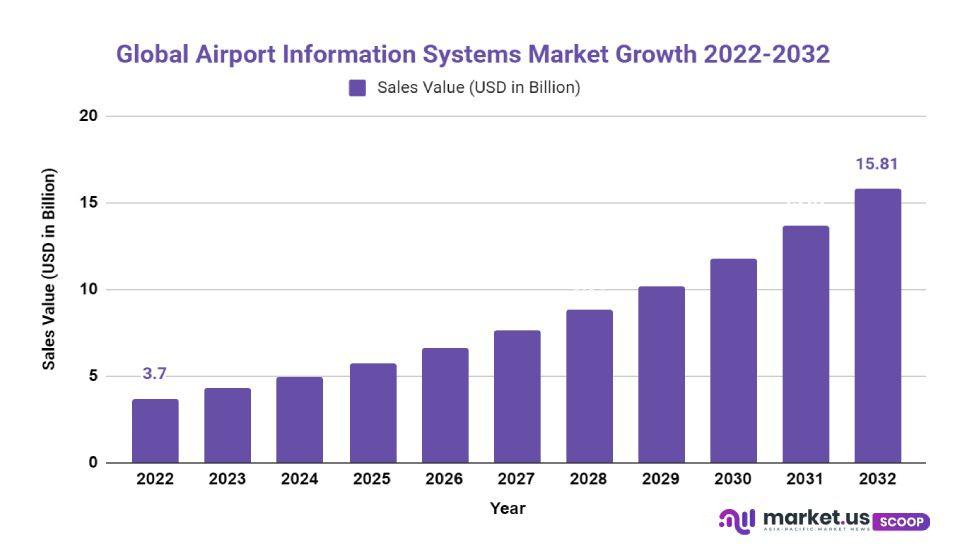 Anurag Sharma, the senior research analyst at Market.us, said, "The airport's operational efficiency is improved by the introduction of advanced technologies like biometrics, AI, machine learning, and artificial intelligence (AI). Facial recognition technology is used by passengers at airport check-ins, bag drops, and boarding gates. The passenger's face is used to create a boarding pass. This saves time and helps with security."
Many international airports such as Heathrow, Changi, and Hong Kong have implemented biometric projects to speed up check-in and boarding. Incheon Airport, South Korea, uses AI robots to provide passengers with pleasant experiences and useful information.
The growing passenger traffic is one of the key drivers for airport information systems. The market has grown significantly due to the increasing demand for real-time data sharing and associated services. The market's future is secure due to the increasing demand for airport information systems that allow for risk management. It has been constrained by information-sharing regulations and the rising costs associated with the upgrade process. However, the market is expected to grow with the rapid growth of personal mobile ecosystems.
Increased Investments in Airport Terminals Upgrades
While the pandemic had a significant impact on global passenger traffic, it has seen an increase in scheduled passengers since its inception ten years ago. This is what has driven airports to invest heavily in airport information systems. Many airports around the globe have made investments in new information and management technologies that will improve the passenger experience. Airports are developing innovative systems that predict capacity demand and enhance the passenger travel experience. They also improve operational process efficiency and staff productivity to improve safety and security.
Airport information systems are thriving because of the constant rise in IT spending. The increasing IT spending at airports can be interpreted as an increase in investment by companies to reduce their operating expenditure (OPEX), and deploy modern technologies like wireless connectivity, automated solutions, and check-in kiosks.
Airport authorities plan to offer a variety of infrastructural services to improve control, connectivity, and convenience for their passengers, in response to rising IT & telecoms investments. The high level of IT & telecom spending in airports is expected to be a growth driver in the medium- and long term.
The high cost of information-sharing systems is a major factor in the decline of the Airport IT Systems Industry. Facial recognition algorithms can also have high error rates, which could impact security. The airport information system will be affected by the high cost of biometric devices as well as the problems with IT systems.
The market is experiencing significant growth due to the rapid growth of the aviation industry. The market is also being boosted by the integration of AIS and advanced technologies such as near-field communications, video analytics geolocation, thermal sensors, 3D face recognition, and video analytics at airport terminals around the world. These solutions are being used by authorities to improve the passenger experience and streamline operations.
---
---
Media Enquires
If you require any further information about a related market, please get in touch with us. we're happy to help you
+91 7008 614 496
+91 7008 614 496