Amazon Prime Day is the online retailer's biggest sale of the year. The two-day deals extravaganza is also one of the largest shopping events in the retail calendar, with thousands of discounts on everything from laptops and TVs to kitchen items, health and beauty products, and more. 

Here, we tell you everything you need to know about Prime Day 2022, from when we think this year's mega-sale will start in the UK, through to our predictions for the best Prime Day deals, plus tips for how to find them. (Spoiler: we'll round them up here as soon as they launch.)

Amazon doesn't release sales data for Prime Day. But while some analysts believe growth decelerated last year – DigitalCommerce estimated Amazon's sales to have grown by a "modest" 7% YoY, for example – it remained a record-breaking event for the retail giant.  

Over 250 million items were sold globally during the last Prime Day, Amazon reported. We don't have figures for the UK, but over in the US total online spend on Prime Day – not just at Amazon – exceeded $11.0 billion, according to the Adobe Index. 

That's more than the $10.9 billion spent online the previous Cyber Monday, which was the biggest shopping day of 2020, and it's also more the most recent Cyber Monday ($10.7 billion). Prime Day is spread over two days rather than one, of course, but these figures are significant. And we're expecting another bumper year of Prime Day deals in 2022.
Amazon Prime Day 2022: everything you need to know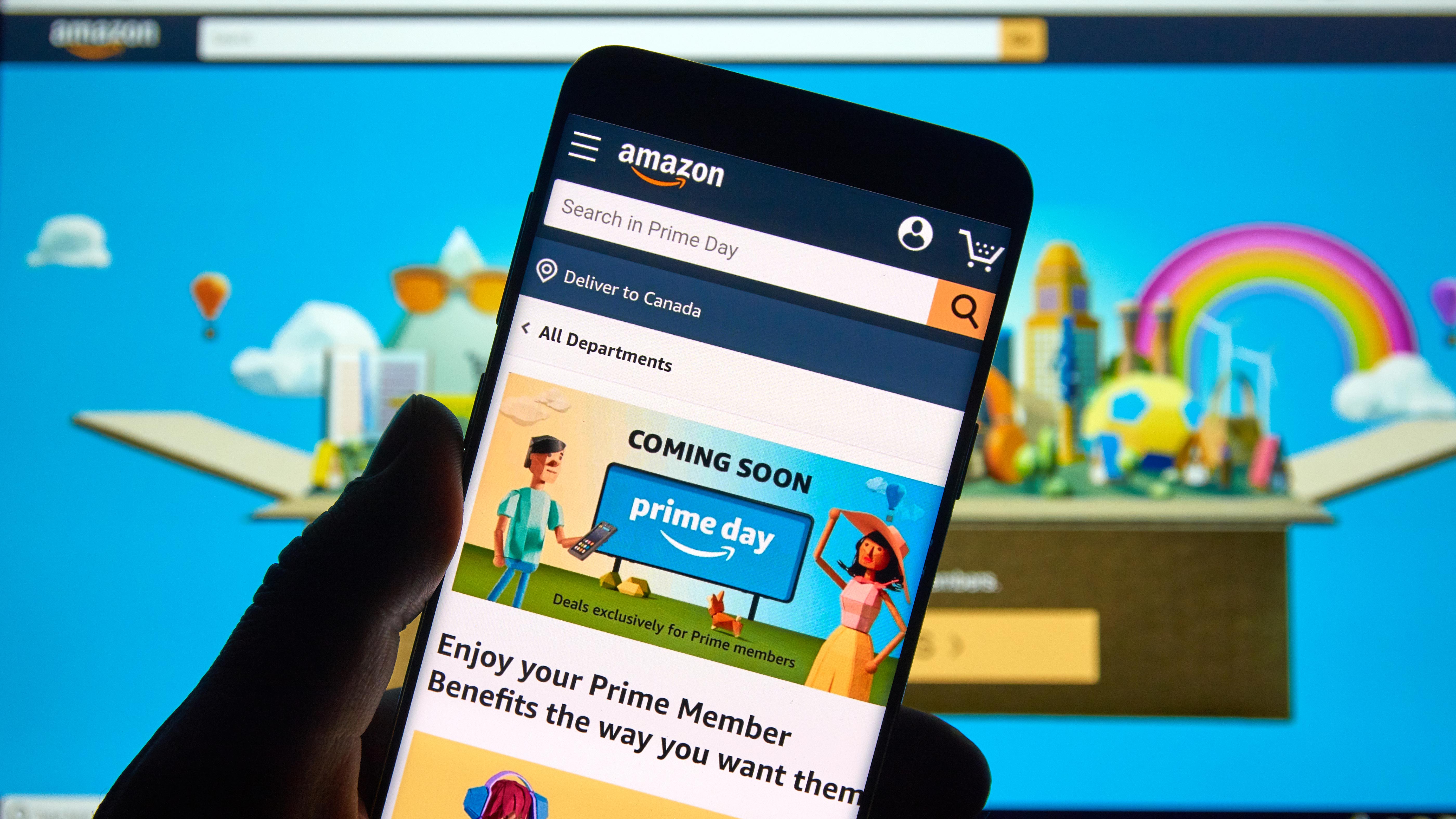 When is Amazon Prime Day 2022?
We predict the date for Amazon Prime Day 2022 will be Monday, July 18 – Tuesday, July 19. Amazon doesn't usually announce when its annual sales event will be until its a week or two away, but we expect the retailer will once again run a 48-hour mega-sale with thousands of daily deals. And we think Amazon will return the event back to its usual mid-July slot, rather than holding it in June as it did last summer.
Prime Day date history
Eighth: July 18-19, 2022 (predicted)
Seventh: June, 21-22, 2021
Sixth: Oct 13-14, 2020
Fifth: July 15-16, 2019
Fourth: July 16-17, 2018
Third: July 11-12, 2017
Second: July 12, 2016
First: July 15, 2015 
Last year, Prime Day was held in late June for the first time. The event launched just eight months after Amazon was forced to postpone Prime Day until mid-October, following stock shortages and delivery delays caused by the coronavirus pandemic in 2020.
Prior to this, Prime Day was always held in July. It started as a 24-hour shopping event back in 2015, before evolving to 30 hours in July 2017 and later expanding to a full two days.
What is Amazon Prime Day?
Prime Day is Amazon's biggest sale of the year. Usually held during the summer months, the annual two-day deals event is for Prime members only – while there are non-Prime offers on the site throughout the sale, all the best discounts are Prime Day deals.
To be eligible for the offers, you'll either need to sign up for Prime membership for £7.99 per month, or £79 per year, or you can start a free 30-day Prime trial closer to the date, once it's been announced. 
If you're not intending to keep Prime after the sale, just make sure you cancel it within the one-month trial period. (You can read our Amazon Prime review if you're not sure.)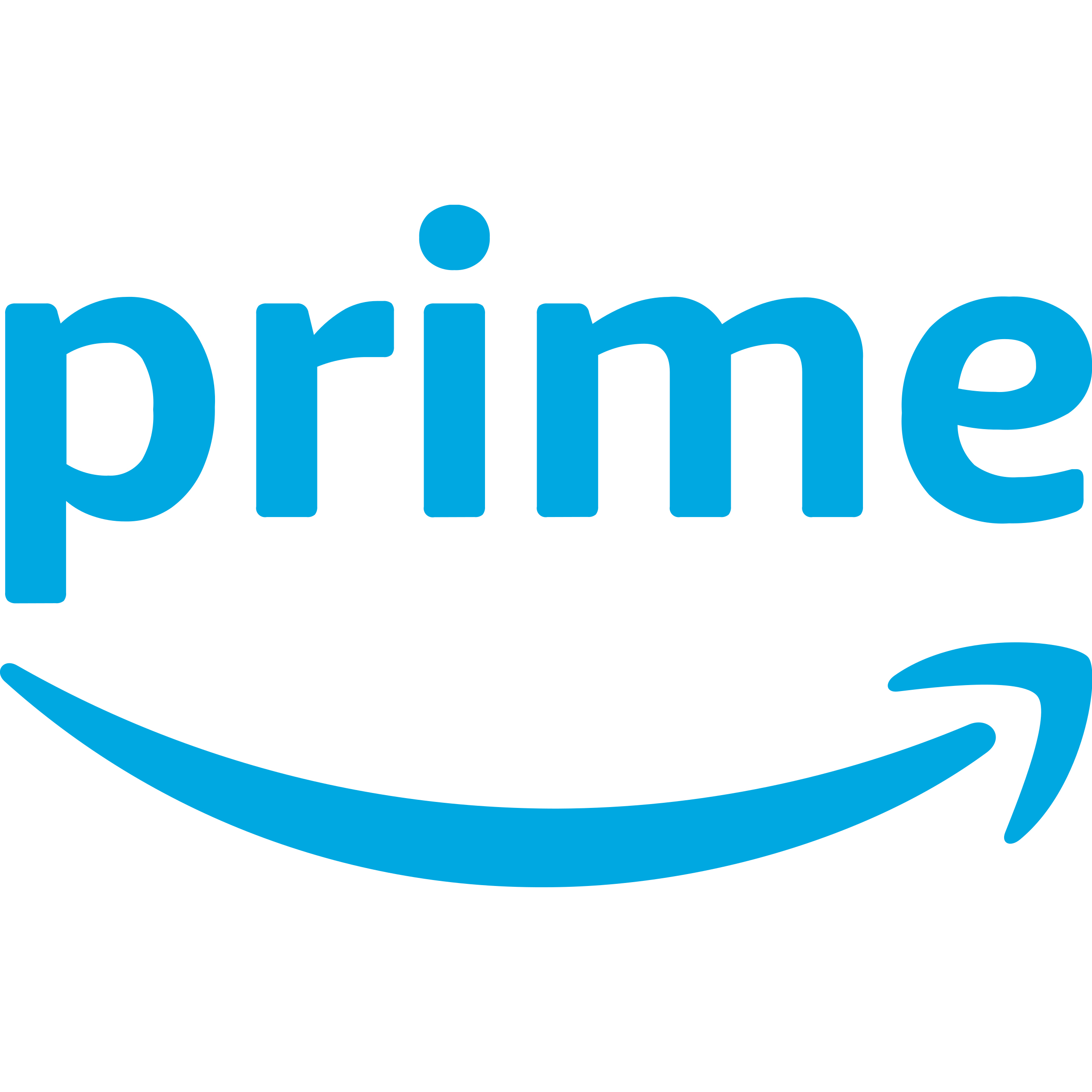 How to sign up for a free 30-day Prime trial
1. Go to Amazon Prime
2. Select: Start your free trial
3. Follow the on-screen instructions if prompted
4. Start browsing deals
Prime Day originally started in 2015 as a celebration of Amazon's 20th anniversary. Designed to encourage people to spend outside of the October-December holiday season, the online retailer says its only goal was to "offer a volume of deals greater than Black Friday".
Since then, it's ballooned into one of the biggest sales in the global retail calendar, with many other large retailers launching promotions of their own to take advantage of the huge online audiences around Prime Day – although the UK is smaller on this front than the US.
We'll be rounding up the best Prime Day deals at Amazon here once they start – and we'll bring you the biggest offers from the likes of John Lewis, Very, Argos and others too.
Amazon Prime Day 2022: our predictions
Of course, we expect to see more discounts on Amazon Echo, Fire and Kindle devices, with the fourth generation Echo speakers potentially dropping down to the price position we tend to see the third generation at today (under £20). However, Blink, Ring, and Eufy products are also likely to drop their prices once more come Prime Day 2022 as well. 
We saw Amazon gathering more momentum with its range of laptop deals this year, and as the increased demand from the global pandemic further eases heading into 2022 we may see even more discounts in this category popping up. Typically Amazon offers gaming laptops, high performance ultrabooks, and a handful of cheap Chromebooks, but hopefully we'll see more mid-range devices at between £300 and £500 on the shelves by summer 2022. 
With new M1 Macbooks on the way and considering the M1 iPad Pros will have had plenty of time to mature on the shelves (and perhaps a new generation already out in the wild) by next year, we're also expecting to see even better prices on Apple devices over Prime Day 2022. 
However, timing is critical here – and largely dependent on Apple's own release schedule. If new models come too early or too late in the year we may also be caught between launches. These products do see big discounts when a new model lands, but they tend to fly off the shelves and stay off them. Amazon wasn't selling any 2020 iPad Pros or older 2020 MacBooks over Prime Day this year, so if we're too far away from a new generation stock may impede these discounts. 
In general, though, Amazon Prime Day is getting bigger with every passing year, with more variety on the shelves and deeper price cuts. That means next year's sale event looks promising already.
How to prepare for Prime Day 2022: pro tips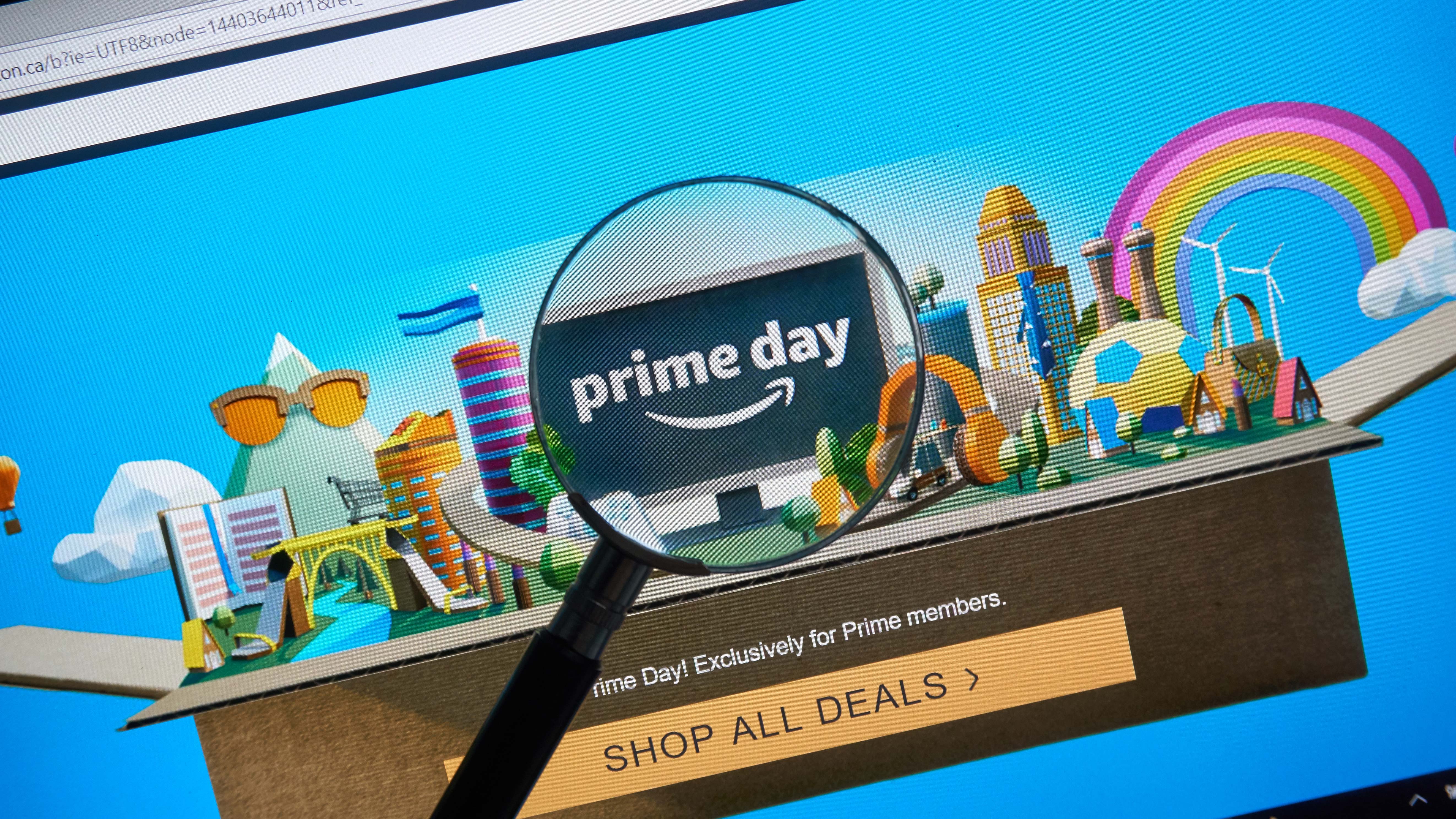 How do you find the best Prime Day deals?
1. Grab an Amazon Prime free trial
If you're not a Prime member yet you're not out of the running for this year's Prime Day deals. Closer to the event Amazon will likely be offering free trials of its Prime service, which means you'll be able to take part in the savings event and enjoy some extra time with Prime Video as well. 
2. Know what you want to buy – but stay flexible
Having a good understanding of exactly what you want to get out of Amazon Prime Day will be key to winning. That way you'll be able to quickly recognise how good that discount really is, but stay flexible enough to know whether you should opt for another model. 
For example, if you need a new 4K TV take a look at what features each brand offers, perhaps take a look at a few in person (Currys is great for displaying side by side comparisons in-store), and find a few options you would be happy to pick up. Get to know their prices and how cheap they can be so that you can identify a good deal quickly on the day. 
However, it's also worth identifying the features that you could sacrifice in order to boost the specs that you really care about – you don't want to miss out on the best Prime Day deals just because the specific model you had in mind isn't taking part. 
3. Keep some of that flexibility in your budget
Obviously it's never a good idea to get caught up in the heat of the moment and spend crazy money for the sake of a good deal. However, a little room above your maximum spend will be helpful in securing the best value deals available. 
Sometimes the best Prime Day deals aren't on the cheapest items available, but on the next level up that offers so much more without boosting the price too much. For example, if you're looking for a laptop you might be tempted by a super low price on a 32GB Chromebook. However, if the 64GB model is just £20 or £30 more expensive it's a far better investment.
4. Get in there early – but stick around for the full event
When the day itself comes, we'd recommend heading to Amazon as early as possible. This will give you first eyes on the biggest discounts Amazon is offering on the first day, and because many of the hottest Prime Day deals tend to run out of stock particularly quickly you may need to move fast. 
However, just because you've managed to secure an incredible discount straight away shouldn't mean your work is done. Amazon releases plenty more high profile savings throughout the course of the two-day event, so it's worth checking back in throughout as well.
5. You're not limited to Amazon – price check and price match
Amazon Prime Day isn't strictly limited to Amazon. We see more and more retailers offering competing discounts these days, and that extra competition often drives prices even further down. It's worth checking other shops aren't beating your Prime Day deals, but even if they aren't, some like Currys will be offering price matching guarantees and you may snag additional extras as well. 
Amazon Prime Day vs Black Friday: should you wait?
Both Amazon Prime Day and Black Friday are well known for offering some of the best deals of the year, and while last year's offers were a little closer together due to Prime Day's delayed date, it's worth considering whether you should be waiting for November's sales in 2021. In general, we see the same devices discounted during both Black Friday and Amazon Prime Day deals. However, there are some key differences in how each sale period operates that can change how easy deals are to find and whether you'll be able to get your hands on them before they sell out. 
Prime Day deals are, obviously, limited to Amazon, which means most of the discounts are limited to one retailer and others looking to compete with them. Deals are therefore easier to find and price checking is a lot faster, which means you're less likely to lose out on top items that are selling particularly quickly. 
Black Friday, however, is set across a massive range of retailers with far more variety on offer and a bigger pool of competing shoppers. That does mean we see prices fall a little further as retailers are all competing with each other, rather than just Amazon, but with flash sales offering the lowest of these prices and plenty more eyes on the shops you may not be able to get the deal you're hoping for. 
While you may be able to save an extra few pounds in November, then, you're far more likely to get the best offer for you in Amazon Prime Day deals. If you need your tech now, then, you can rest assured that even if prices do drop lower on Black Friday, you've got a much better chance of actually securing those discounts in the summer.
Prime Day last year
Amazon Prime Day deals were available on a range of products in 2021, from laptops and 4K TVs to headphones and the Nintendo Switch, as well as home appliances including robot vacuums. While some categories were performing better than others, Amazon's range of Echo devices were the clear winners here. The retailer dropped the fourth generation Echo and Echo Dots to brand new record low prices over the summer, with some excellent savings on the Echo Show 5 and Echo Show 8 to boot. 
Fire tablets and Kindles also saw their own record breaking discount, with particular attention paid to the Fire HD 8 and Kindle Paperwhite. However, the cheapest Fire 7 was noticeably absent from the proceedings, not dropping a single penny over the event.
Amazon Prime Day surprised us with a few high quality laptop deals this year as well, impressive considering previous efforts in this category have fallen flat over the year. That said, 4K TVs took a hit with very few discounts on LG and Samsung's 2021 models and returning sales on older 2020 devices. If you were after a 4K TV on Amazon Prime Day this year, options were somewhat limited to the retailer's own Fire-enabled displays. 
Here are all the best Amazon Prime Day deals we saw last year…
Last year's best Amazon Prime Day deals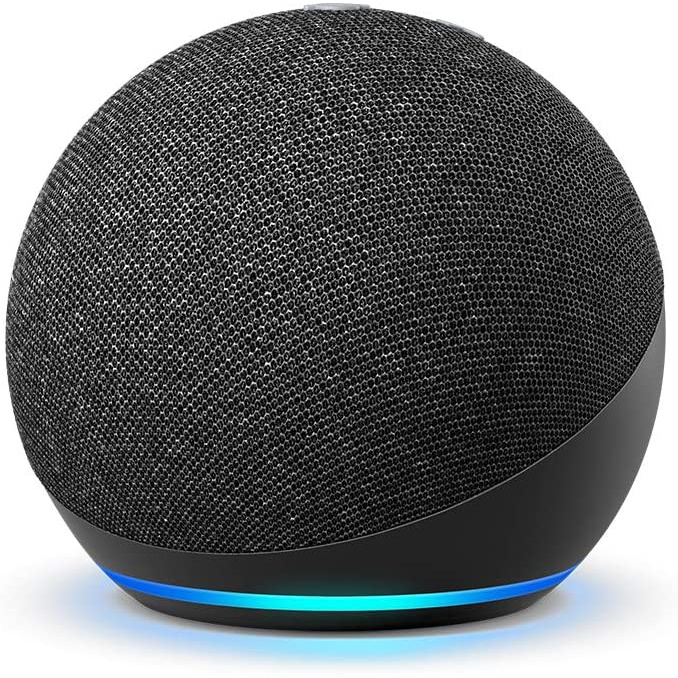 Echo Dot (4th generation): £49.99 £24.99 at Amazon
Save £25 – The latest Amazon Echo Dot dropped down to a brand new record low price in this year's Amazon's Prime Day deals event. You could find the smaller version of the smart speaker available for just £24.99 – £4 cheaper than its previous record low.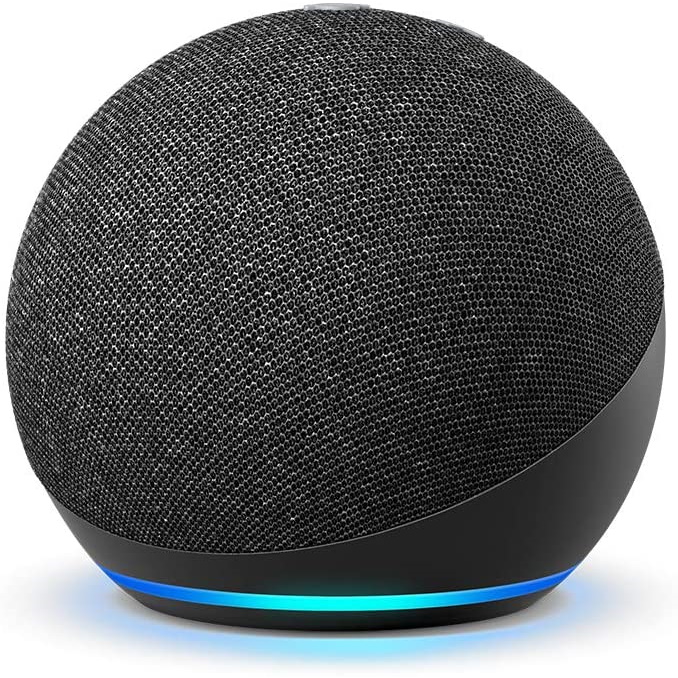 Amazon Echo (4th Gen): £89.99 £54.99 at Amazon
Save £35 – If you were looking for more power with your smart speaker, Amazon also had the latest Echo on sale for £54.99 – that was a brand new record low price. The smart speaker delivers rich sound that adapts to any room and works with Amazon Alexa to become a smart home hub.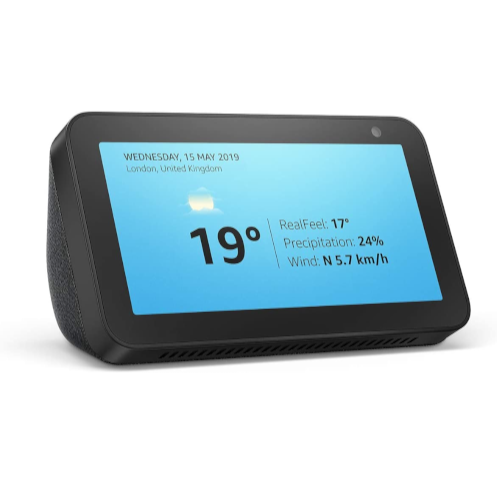 Amazon Echo Show 5 (2019): £79.99 £39.99 at Amazon
Save £40 – The previous generation Echo Show 5 was down to £39.99 over Amazon Prime Day, jumping back up to £49.99 shortly after the event ended. That was perfect if you're looking to spend as little as possible building up a more visual smart home, especially considering we haven't seen any discounts on the new 2021 release yet.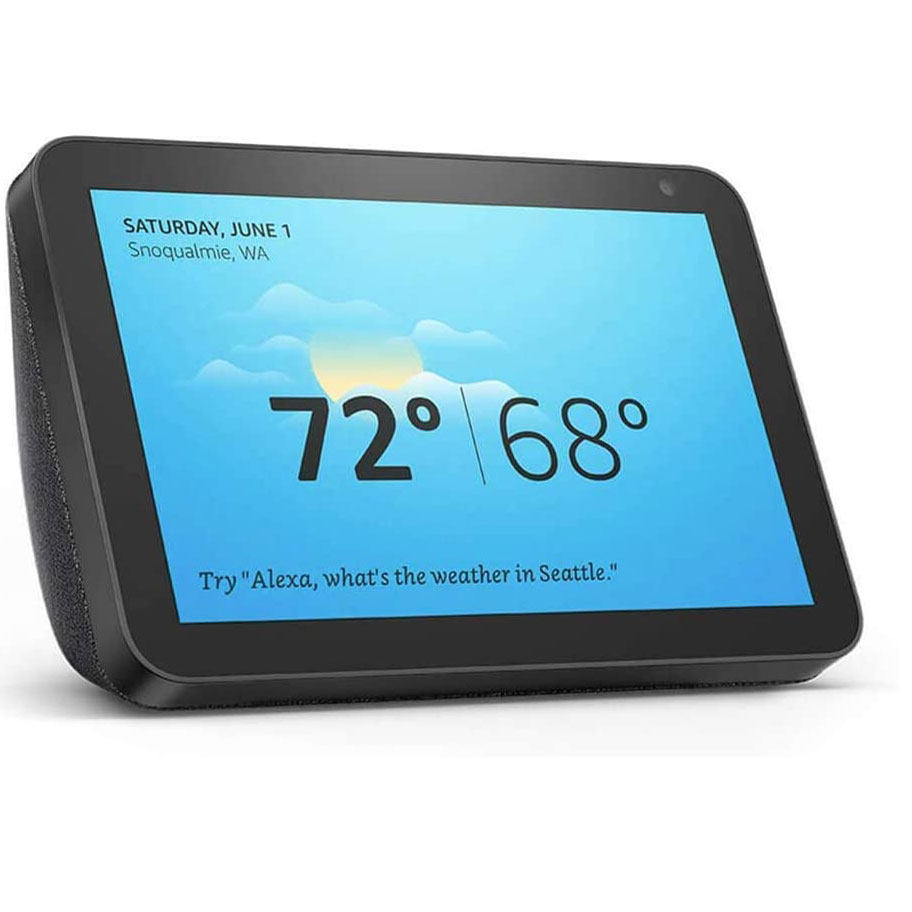 Amazon Echo Show 8 (2019): £99.99 £59.99 at Amazon
Save £40 – The previous generation Amazon Echo Show 8 was also seeing its own record low prices over Prime Day 2021. The larger model adds extra screen space but also ups the resolution as well – that's best if you're going to use your device for video calls as well as smart home control.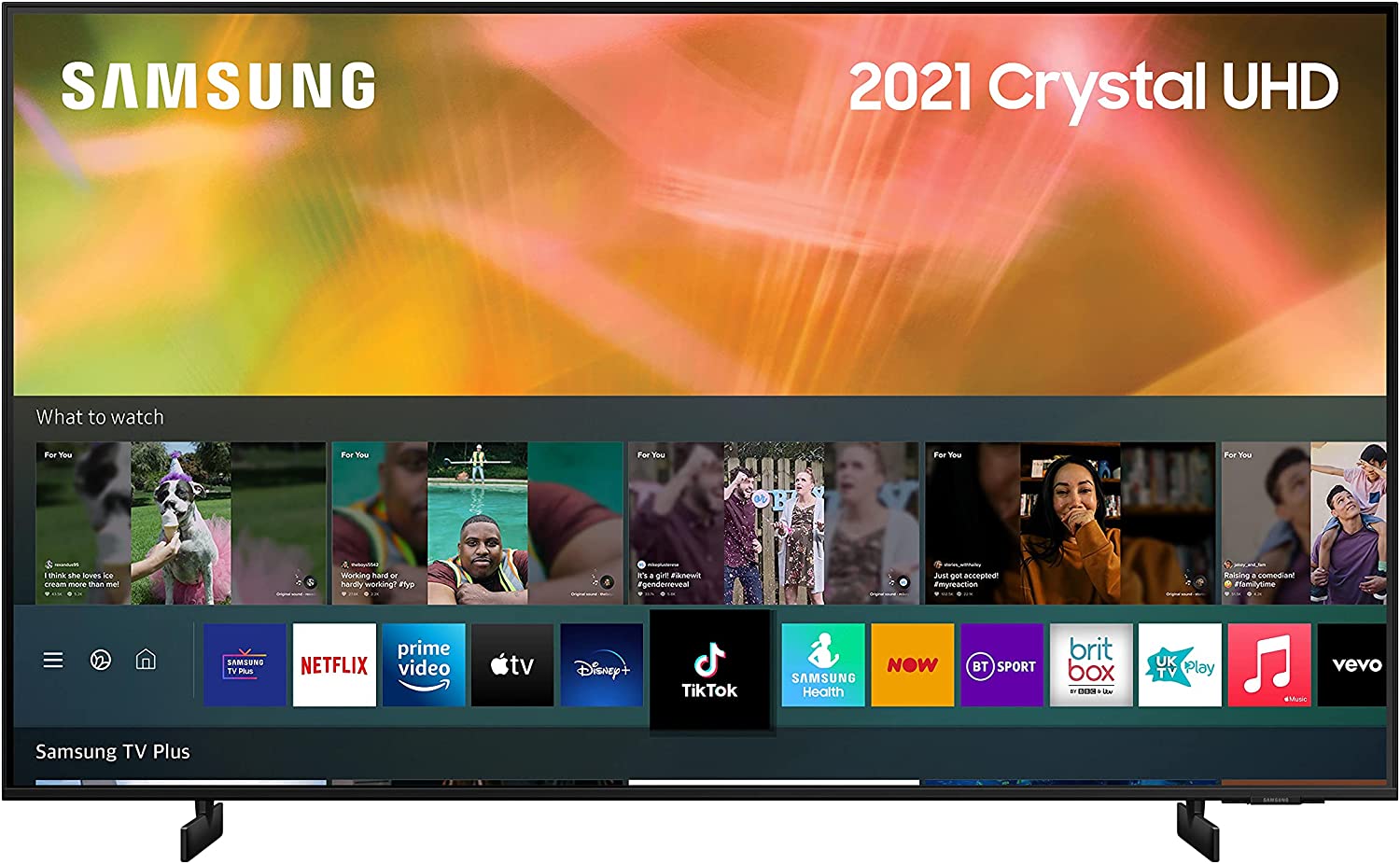 Samsung 43-inch Crystal 4K UHD Smart TV (2021): £549 £449 at Amazon
Save £100 – We were seeing a £100 price cut on this 2021 Samsung 4K TV at Amazon over Prime Day itself, a sales price that quickly jumped back up to £449 once the clock struck midnight. That was still a great price considering this is within the first batch of discounts this model has received yet.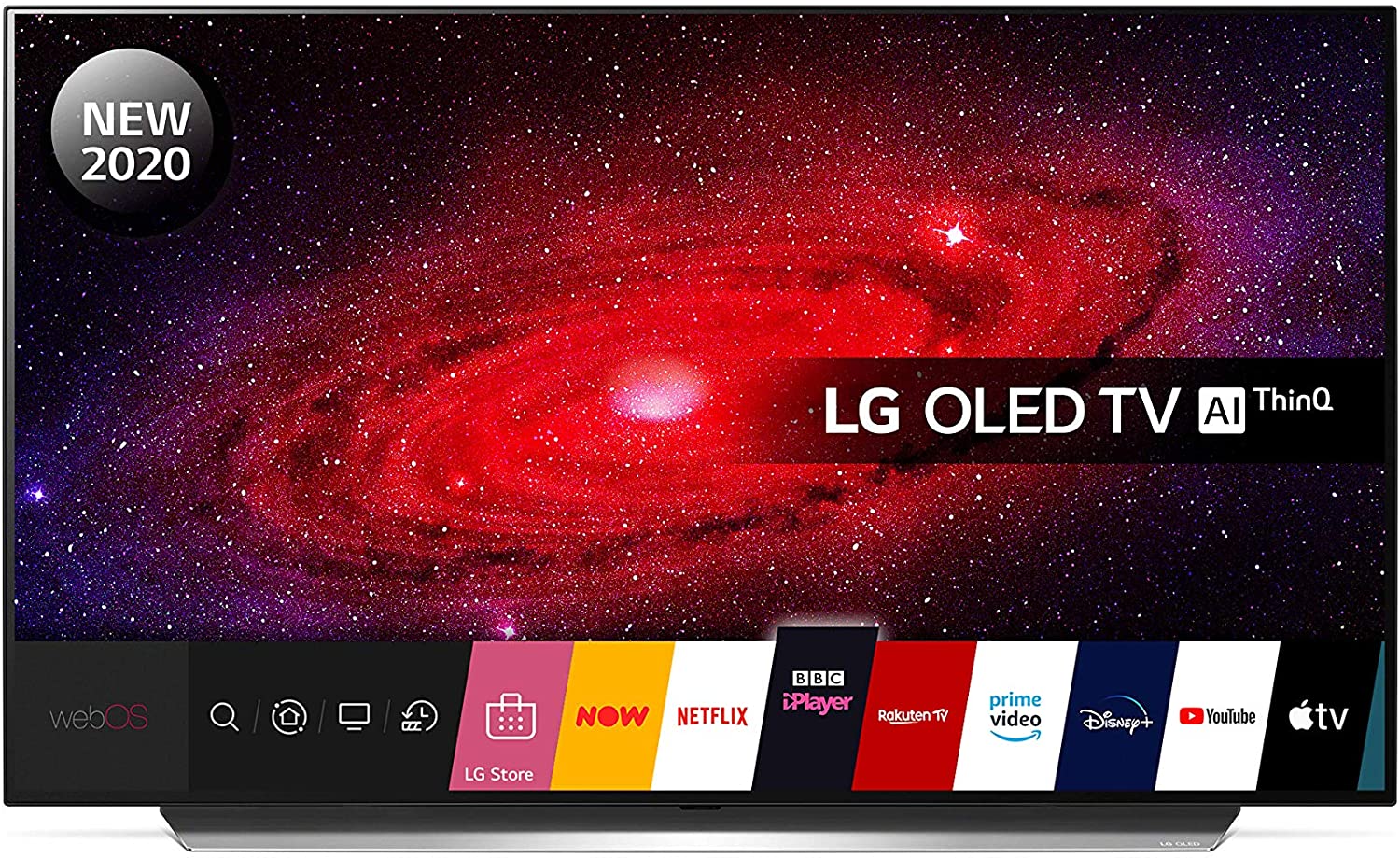 LG OLED CX 48-inch 4K UHD Smart TV: £1,275 £1,099 at Amazon
Save £176 – This LG OLED TV was a brilliant offer for Amazon customers. In this sale, you could get the TV for just £1,099. That's just £10 more than the lowest price we'd seen for this premium 48-inch TV that comes with 4K HDR, an OLED panel, Dolby Atmos, HDMI 2.1, and ThinQAI technology.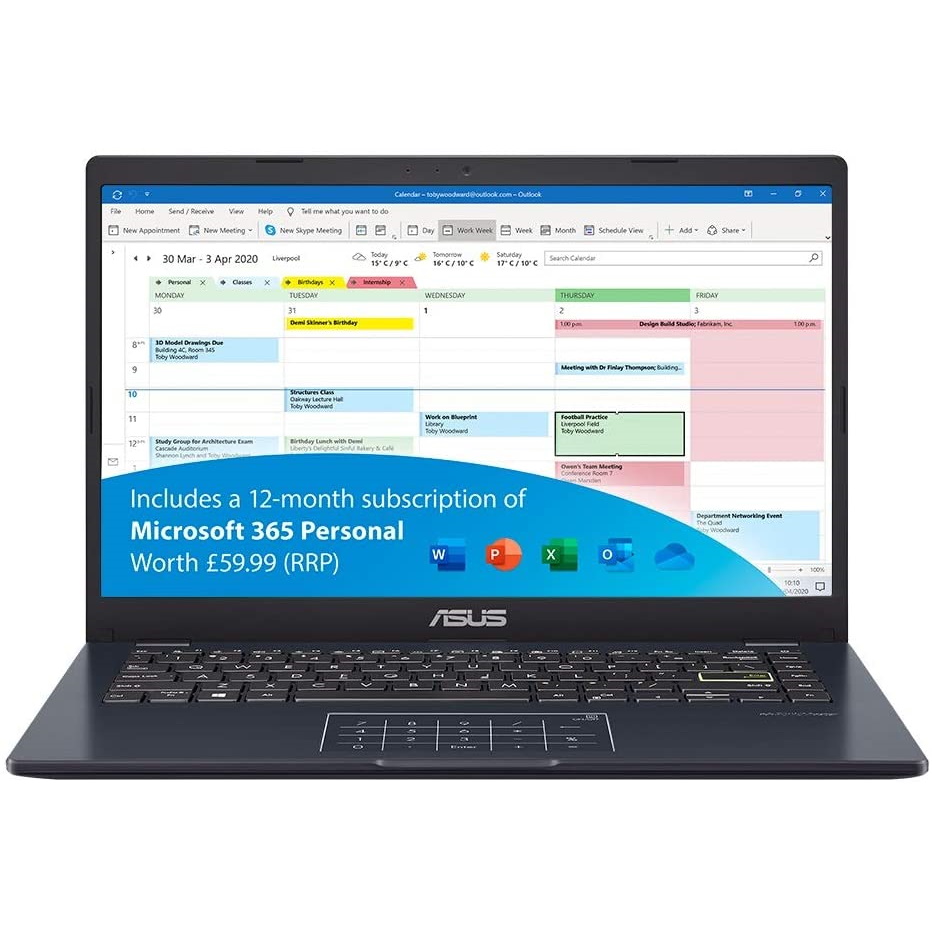 Asus Vivobook 14-inch laptop: £249.99 £199.99 at Amazon
Save £50 – We had never seen this 14-inch laptop drop below £199.99 at Amazon before Prime Day. If you're after an everyday browsing machine the 4GB RAM and 64GB of storage would be perfectly fine and you were even getting a year of Office for free as well.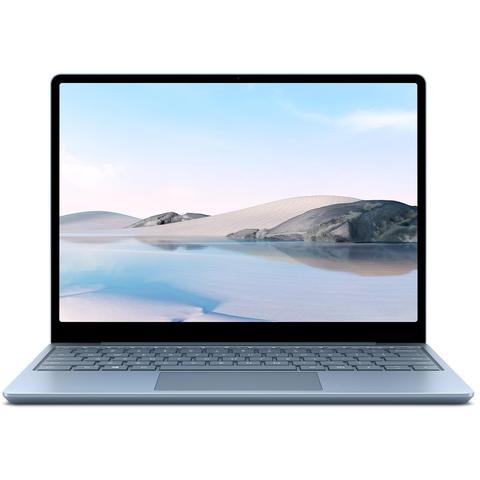 Microsoft Surface Laptop Go (Core i5, 128GB): £699.99 £589 at Amazon
Save £110 –  Microsoft's affordable Surface Laptop Go combines decent specs and a stylish, and premium, design. For Prime Day, it received a decent £110 price cut to just £589, £20 cheaper than the previous £609 record low, which was great value for what you're getting, even if the storage is a little low.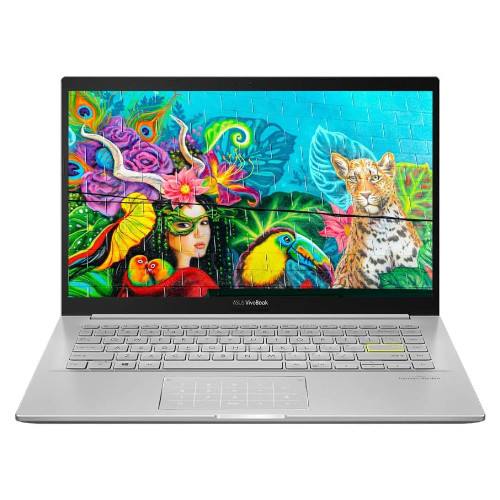 Asus VivoBook 14-inch laptop (Core i5, 512GB): £699.99 £599.97 at Amazon
Save £100.02 – This Asus VivoBook might not have been cheap, but if you were looking for a mid-range laptop that'll give most ultrabooks a run for their money, then it was awesome. Not only does it feature a gorgeous metal chassis, but this one also had an 11th gen Intel Core i5, 16GB of RAM, and a 512GB SSD too, making it a very, very powerful laptop indeed.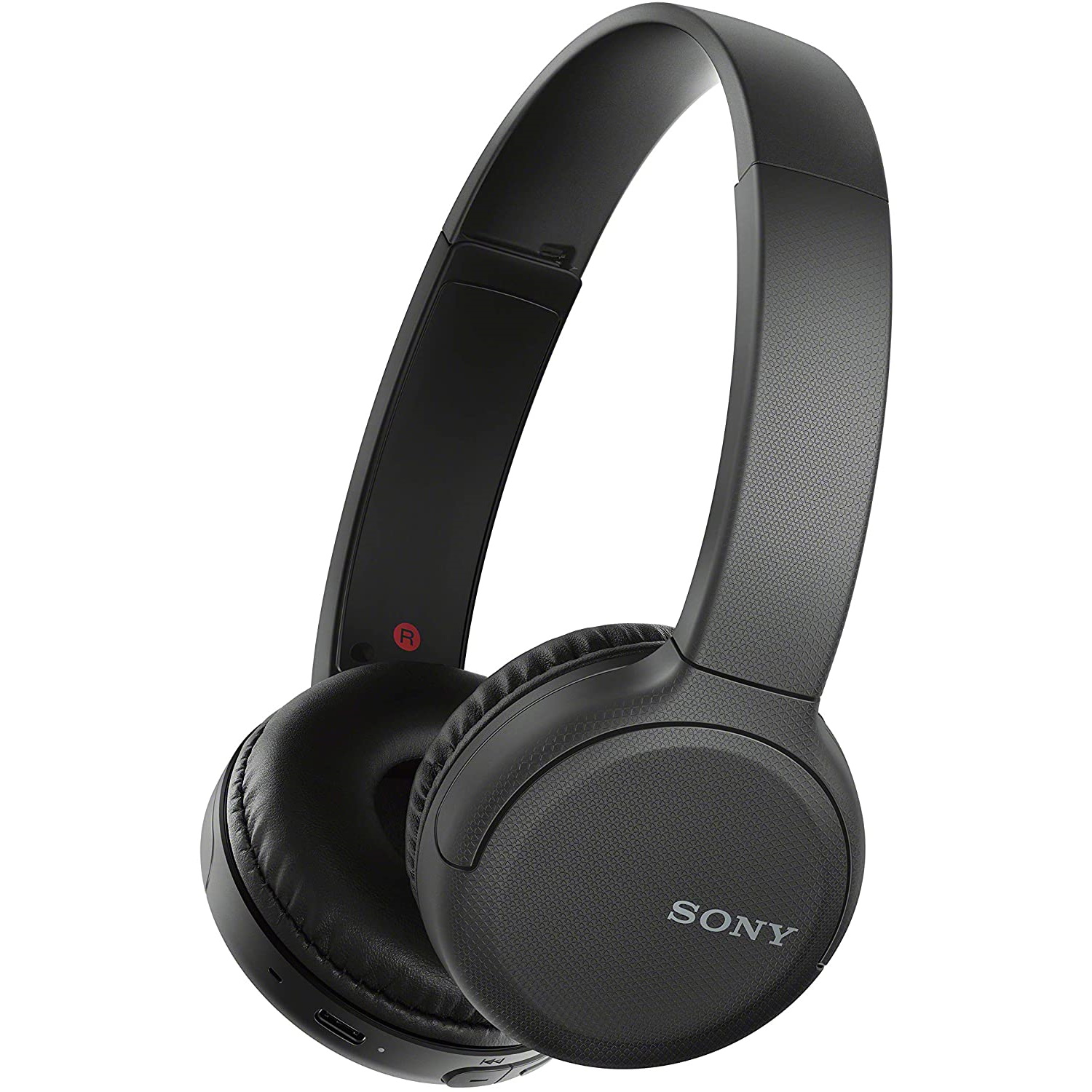 Sony WH-CH510 headphones: £50 £32.99 at Amazon
Save £17 – These Sony headphones would be a fantastic choice for anyone after a budget pair of headphones. Originally you would have been paying £50 for them but they were down to an impressive £32.99 over Prime Day. For that price, you were getting 35 hours of battery life, a built in microphone and a pretty decent audio performance that will work great for most casual users.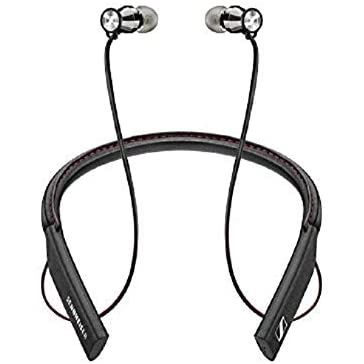 Sennheiser Momentum 2.0 wireless headphones: £99.99 £75 at Amazon
Save £24.99 – This was a record low price on the Sennheiser Momentum wireless earbuds, and one that had only been seen over the last few months. With powerful audio and a comfortable fit you were getting excellent value for money here.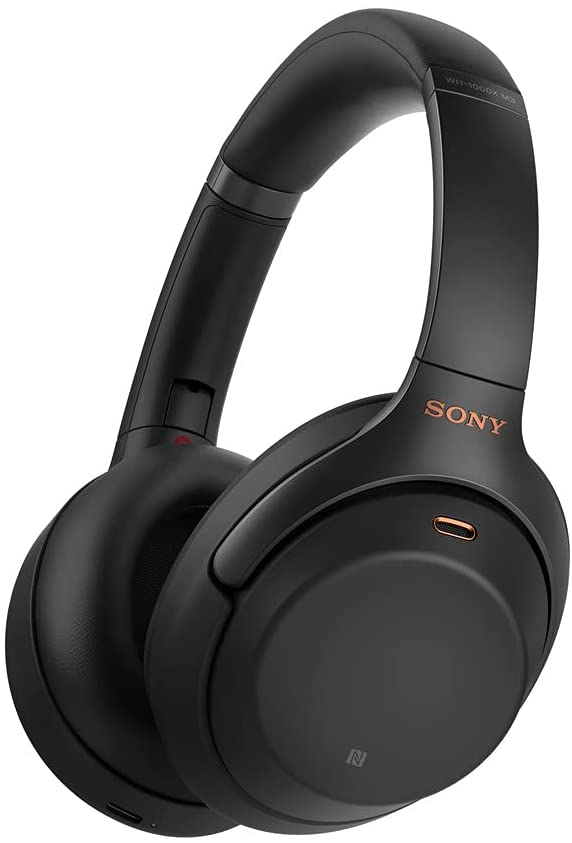 Sony WH-1000XM3 Noise Cancelling Wireless Headphones: £330 £195 at Amazon
Save £132 – Sony's over-ear headphones pack great noise cancellation, quality sound and high battery life in one fantastic package, making this a recommended pair of cans at the discounted price. This was also the cheapest these cups have ever been – just sneaking past that £201 previous record.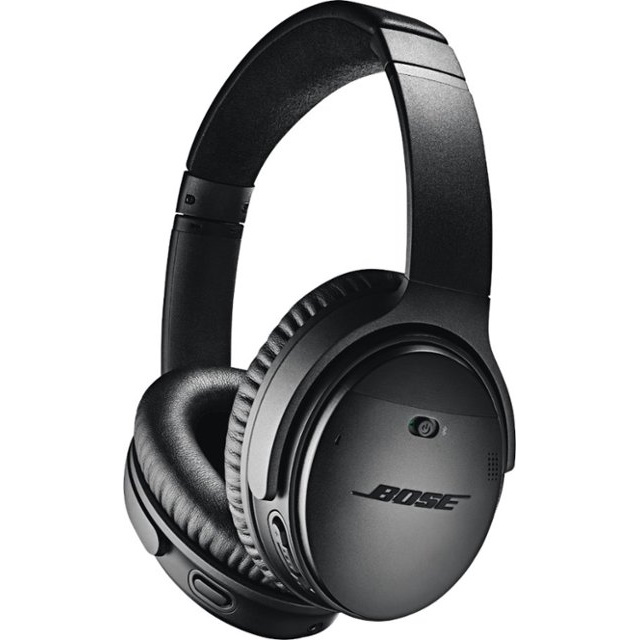 Bose QuietComfort 35 II wireless noise cancelling headphones: £199.99 £179.99 at Amazon
Save £20 – The Bose QuietComfort 35 II headphones frequently pop up in these kind of sales and are an excellent buy. While you were only saving £20 here, Prime Day brought them down to a record low price. Yes, they are slightly older headphones now but they were still great value for money here.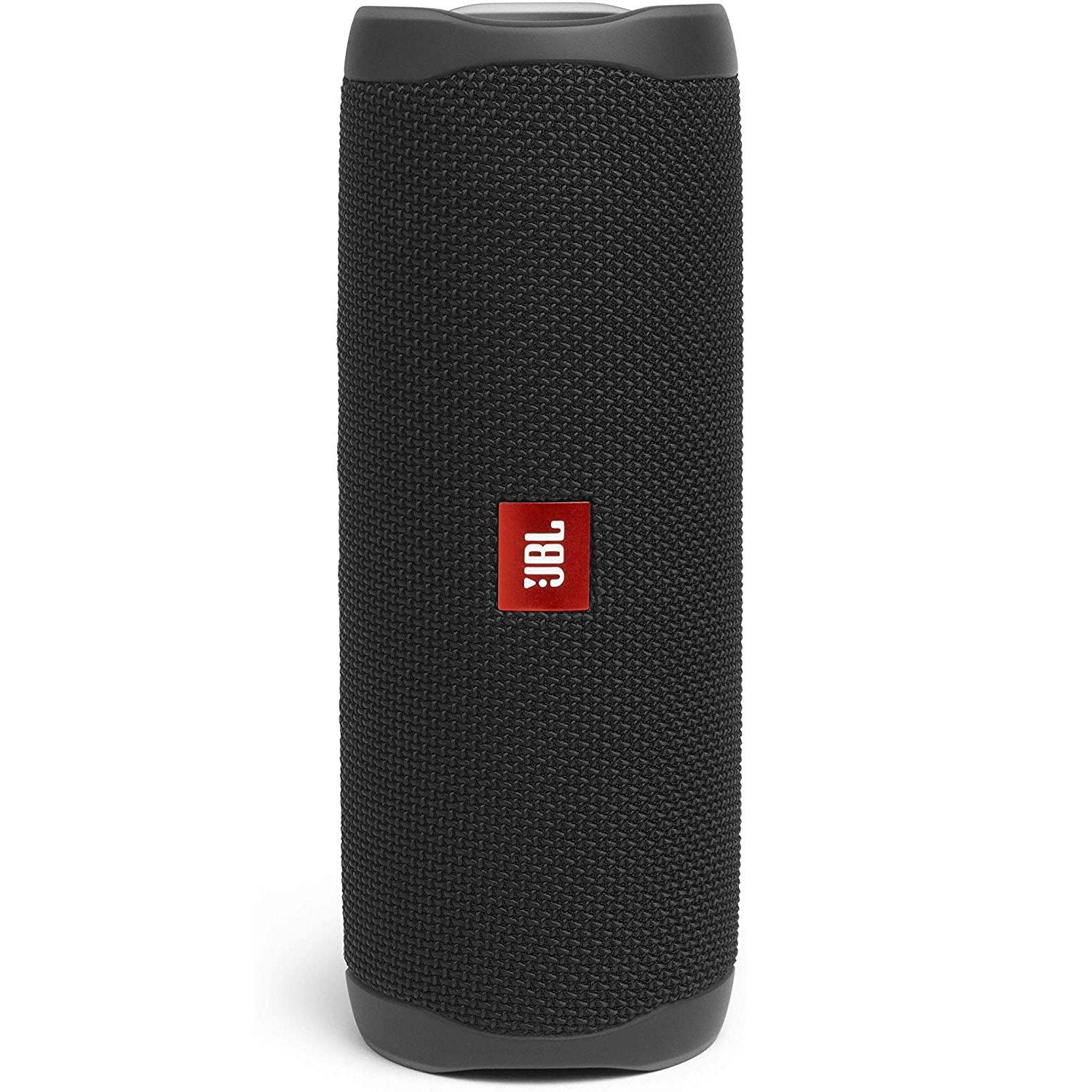 JBL Flip 5 bluetooth speaker: £119.99 £89.98 at Amazon
Save £30 – A staple of Amazon Prime Day, this super popular speaker turns up every year in some form. While this wasn't the lowest price we've ever seen (it's fallen to £69.99 in the past), this was a pretty large £30 discount on a speaker that takes the 4th position in our best bluetooth speakers guide. With a punchy, engaging sound, a 12 hour battery life and most importantly, an IPX7 rating so you can use this out in the rain with no concern.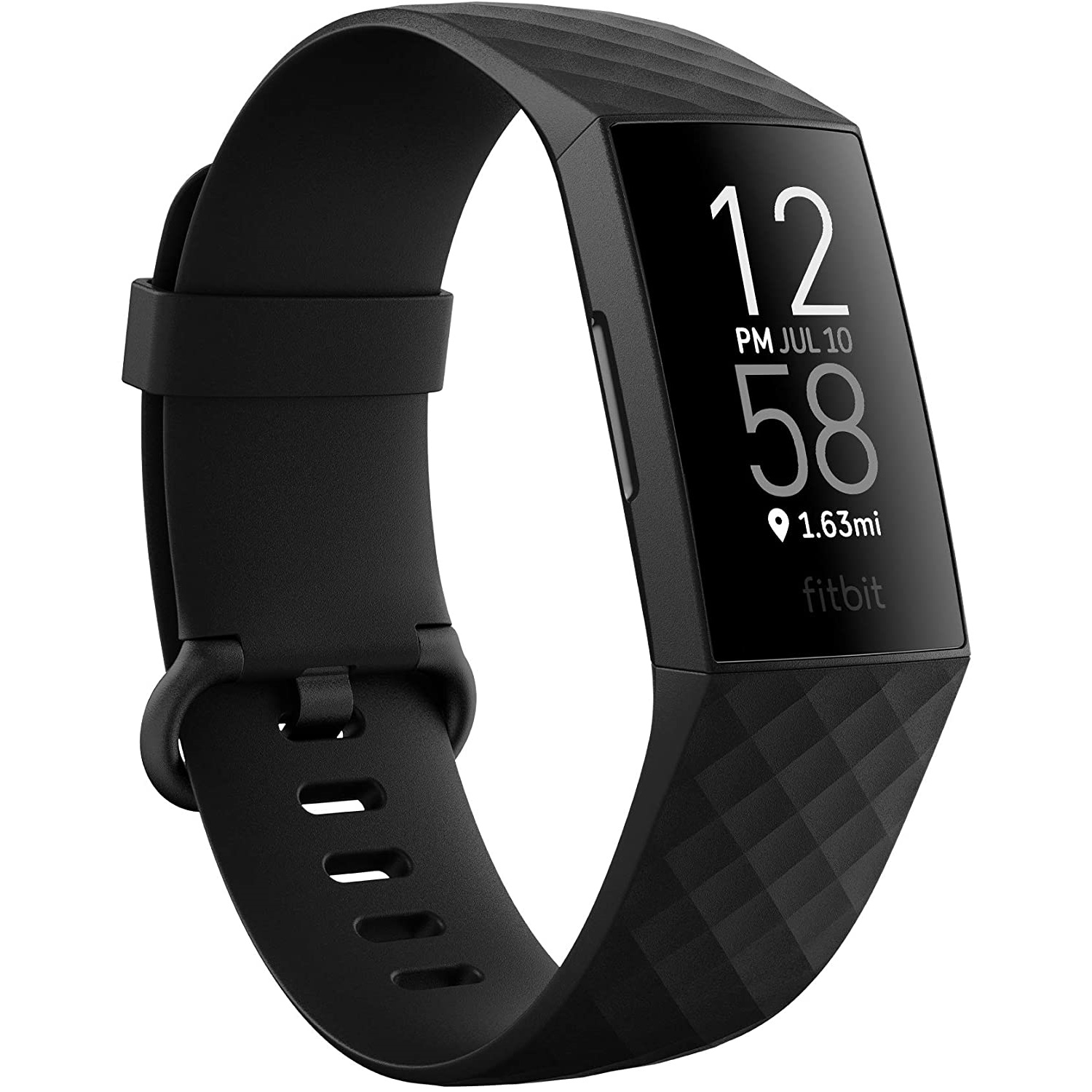 Fitbit Charge 4: £129.99 £99 at Amazon
Save £20 – We were previously seeing a record low £99 price on the Fitbit Charge 4 over Prime Day, but that quickly jumped back up to £109 the day after. If you're after a slimline fitness tracker with a strong seven-day battery and a wide range of monitoring apps, then, this was a great offer with strong value.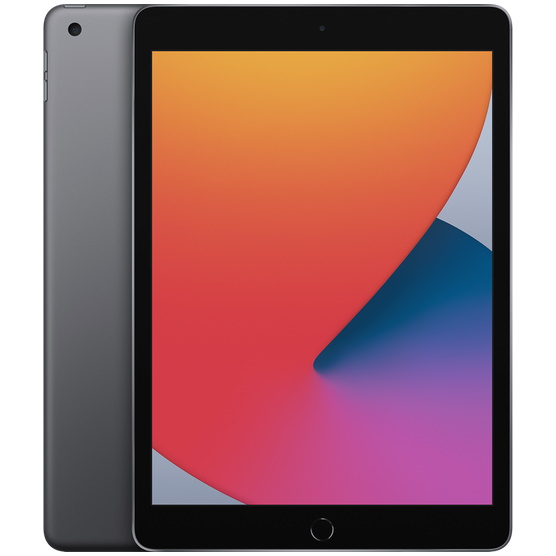 iPad (2020) – 32GB: £329 £299 at Amazon
Save £30 – This device is very rarely on sale in the UK, and this was the first time we'd seen it drop down below £299. Considering the cheapest we've ever seen this model go was £309, and that sales price was already a recent development, this was an excellent buy – while stock lasted.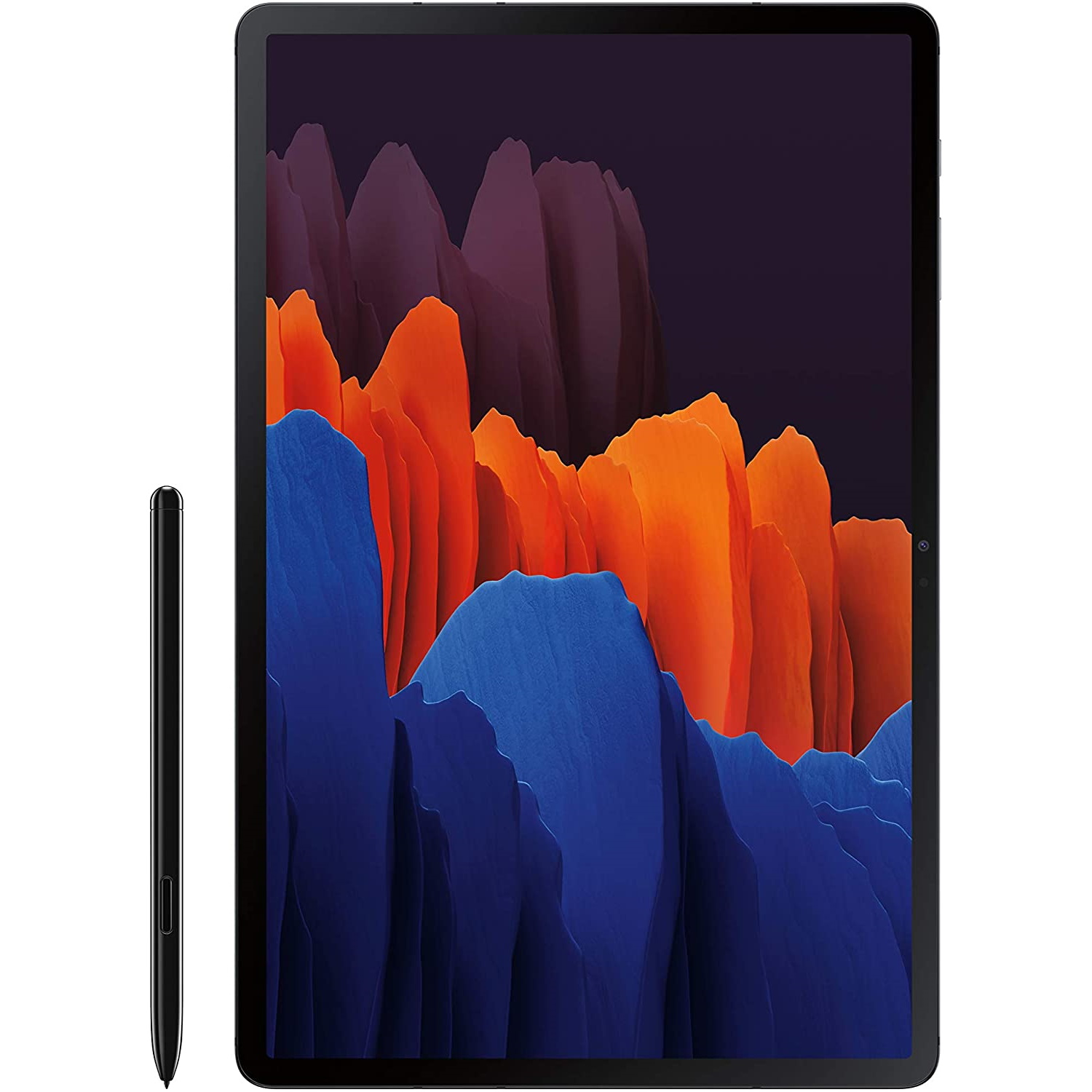 Samsung Galaxy Tab S7 Wi-Fi (128GB): £689 £519 at Amazon
Save £170 – Samsung makes the best Android tablets today, and you could snag the 128GB model for a £100 discount during Prime Day. It comes with an S Pen included for seamless note-taking. Weighing just 498g, the Tab S7 is one of the lightest and thinnest tablets today for comfortable browsing and bingeing. Prices jump around based on the colour you're choosing here, but this was a record low price for some models.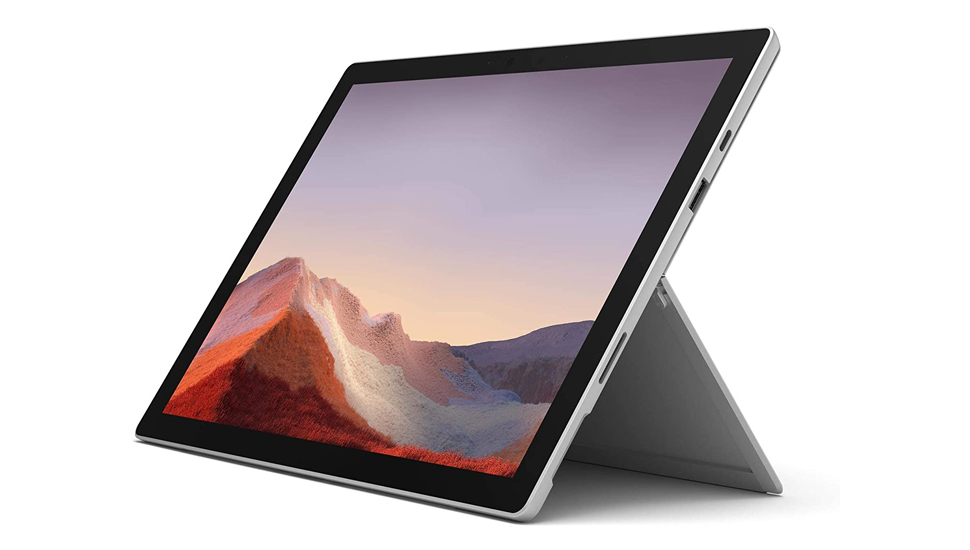 Microsoft Surface Pro 7, Intel Core i5, 8GB RAM, 128GB: £899 £649 at Amazon
Save £250 –  This might just be the best Surface Pro 7 deal we've seen, knocking the price down to £649 – £10 less than its previous record low price. It's got decent specs, including 8GB RAM, though the SSD is a bit tight on space.
256GB: £1,169.99 £749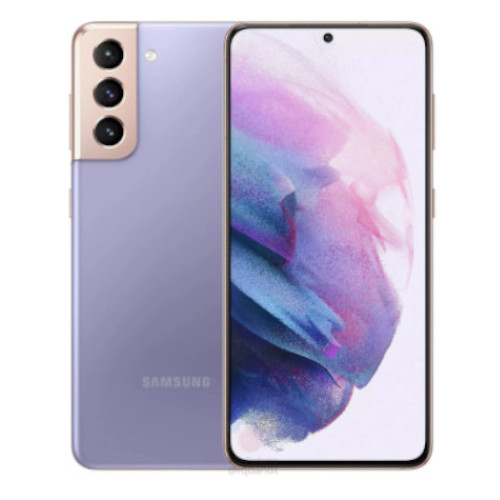 Samsung Galaxy S21 SIM-free: £769 £599 at Amazon
Save £169 – There was a return to a £600 price tag on this Samsung Galaxy S21, but only on the pink color. While limiting in color options, this was one of the lowest prices we'd seen yet this particular device unlocked.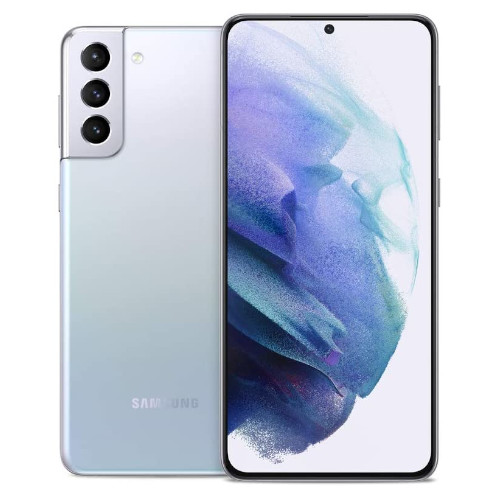 Samsung Galaxy S21 Plus 128GB SIM-Free: £949 £749.99 at Amazon
Save £200 – The middle device of Samsung's S21 range frequently seems to get left out of sales but over Prime Day the Galaxy S21 Plus had one of the best smartphone discounts of the event. You could saving £200, leaving you only having to pay £754 for this handset. That just sneaks this under the original RRP of the regular Galaxy S21.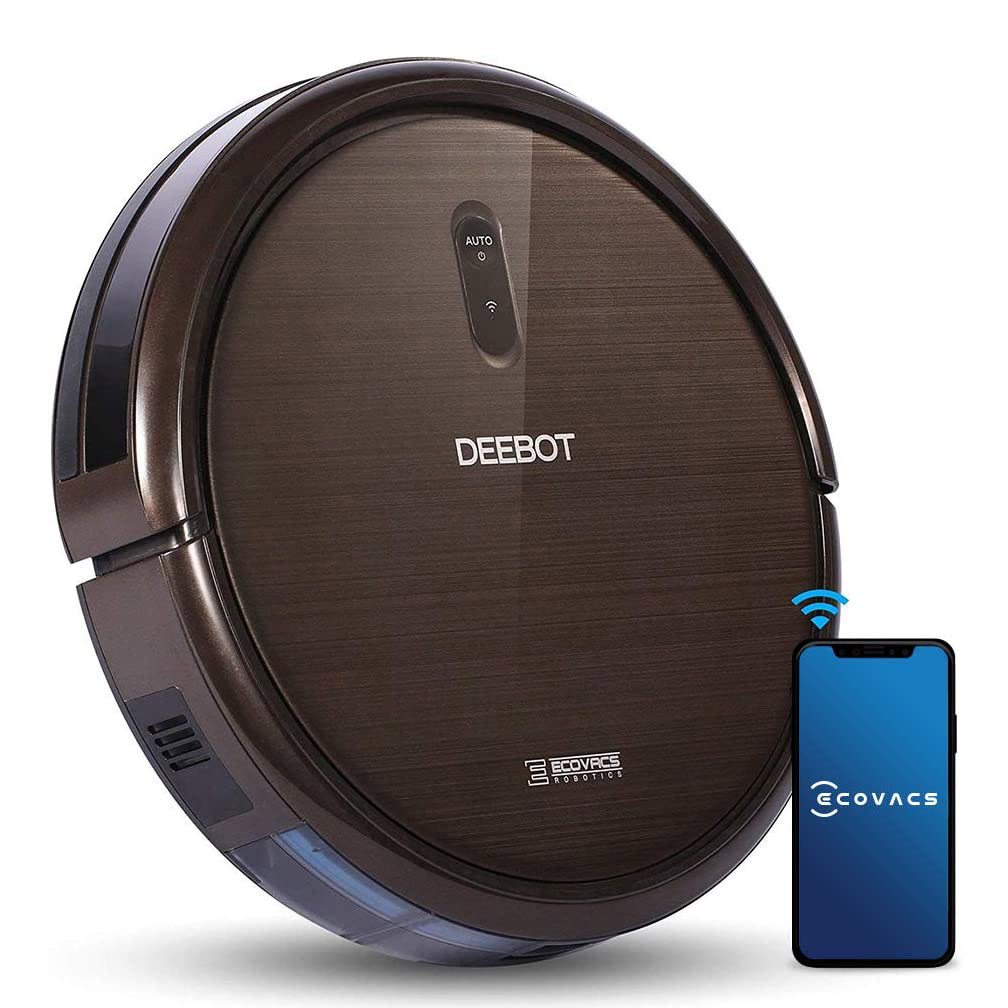 Ecovacs Deebot N79S robot vacuum cleaner: £249 £139.98 at Amazon
Save £108 – You were getting an excellent robot vacuum for a great price here – the lowest we'd ever seen it. In fact, Amazon hasn't dropped too much from that £249 RRP in a long time, which means this was definitely a must-see.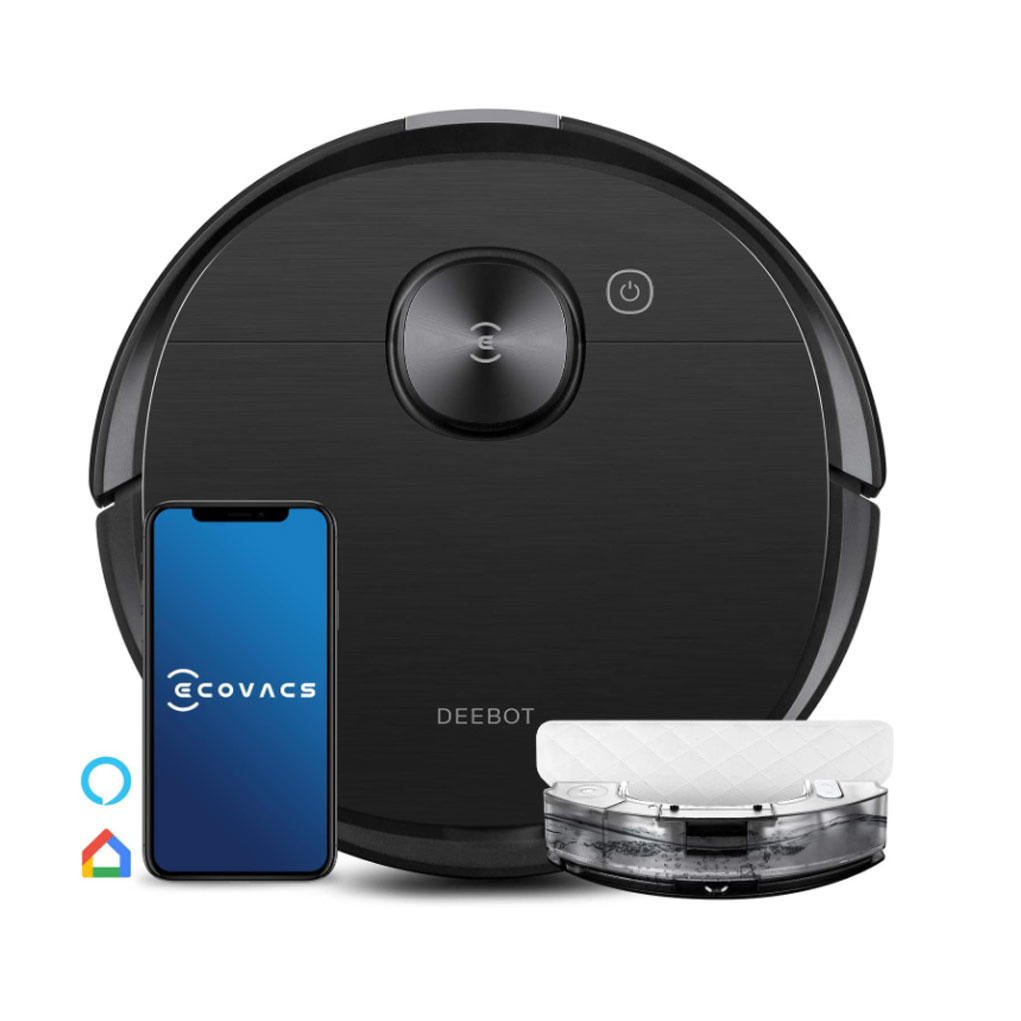 Ecovacs OZMO920 robot vacuum cleaner with mop: £449.98 £299 at Amazon
Save £150 – This Ecovacs 2-in-1 robot vacuum cleaner and mop had only dropped down to £360 in previous sales, but you could find an extra £60 off that price over Prime Day. Not only were you getting powerful, and WiFi connecting, vacuuming here, but there's also an onboard mop for hard floors as well.
Will there be another Prime Day in October?
It's doubtful. Back in 2020, Amazon pushed its Prime Day deals event back to October 13-14. That kick-started the holiday shopping season, forcing many of the retailer's rivals to launch their holiday sales earlier than usual, in an effort to win back consumer spending from Amazon.
Despite some concerns around stock and shipping during the pandemic, this event surpassed the 2019's, selling an extra $3.24bn-worth of products. Much of this increase is likely due to how close Prime Day was to the holiday season, but the pandemic also changed shopping behaviour, with more people shopping online in 2020 than ever before. 
According to Amazon – and our data mirrored the findings – the best-selling products globally were Amazon's own devices: the Alexa-enabled Echo Dot and Fire Stick 4K. Other top sellers included the iRobot Roomba Robot Vacuum, LifeStraw Personal Water Filter, LEGO Star Wars Stormtrooper Helmet, Bose QuietComfort 35 II wireless headphones and Fitbit Versa 2 smartwatch. Robot vacuums, in particular, were hot products on our pages. 
Still, Amazon didn't bring back a second October-based Prime Day last year – and we're not expecting to see one this year, either. 
Source Link Amazon Prime Day 2022: when it is and the deals to expect