Aromatherapy Diffusers Market Booms as Essential Oil Benefits Shine, says Market.us
---
---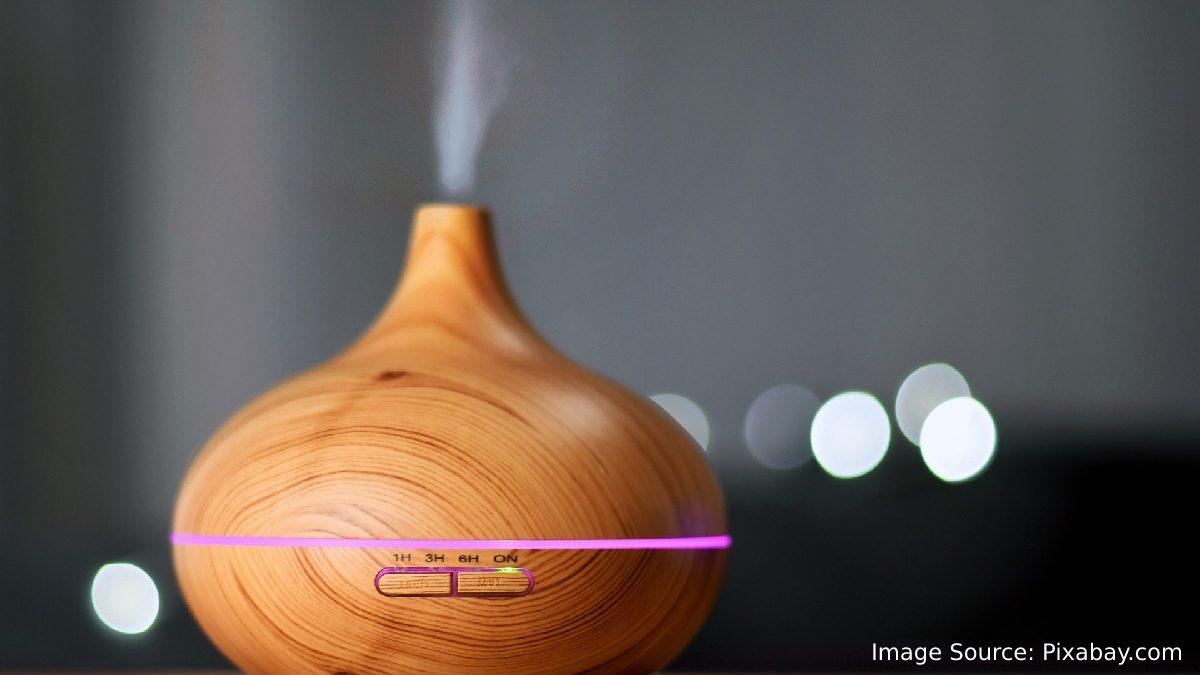 Aromatherapy diffusers can be used to disperse essential oils and other fragrant compounds within a specified area. There are many types of aromatherapy diffusers on the market. These include heat, ultrasonic, clay, and terracotta.
This market will likely be influenced by the increasing demand for pleasant office environments and relaxing atmospheres. It has also contributed to growth by opening up new industries for end-use in emerging countries.
According to the latest report by Market.us, "The aromatherapy diffusers market size is expected to be worth around USD 5.16 billion by 2032 from USD 2.1 billion in 2022, growing at a CAGR of 9.4% during the forecast period from 2022 to 2032."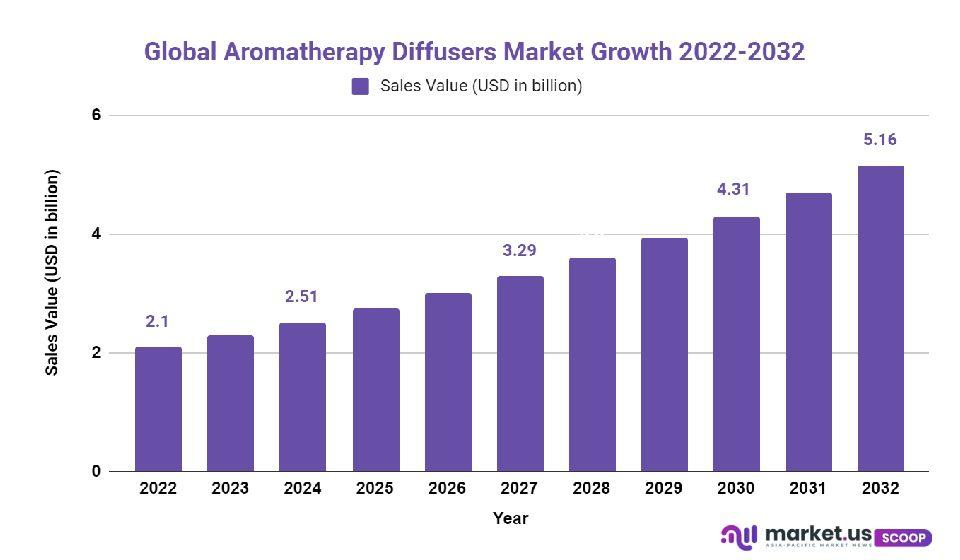 The fast-growing aromatherapy diffusers market offers exciting growth opportunities for competitors. A recent report by Market.us highlights some key strategies companies can adopt to benefit from the latest industry trends.
The report highlights the key trends that will shape the aromatherapy diffusers market going forward by giving information on the size of this fast-growing market development, drivers, trends, and which regions and segments are most important.
Gaurav Yadav, a senior research analyst at Market.us, said," There is a growing awareness in developed countries about the many benefits of essential oils for stress relief, depression, and anxiety relief. Essential oils diffusers do not have side effects. This is a key market driver."
The air quality in your home has come under increasing scrutiny over the last few years. There are concerns about viruses and bacteria in the air. However, people are becoming more aware of how smells and odors can help to reduce stress levels. Although aroma diffusers or scent diffusers are well-known products, sales have increased in recent years.
The global aromatherapy diffuser market is expected to grow during the forecast period due to an increase in spas and wellness centers around the world. The aromatherapy diffuser is crucial in creating a welcoming spa environment in spas and relaxation areas. According to the Global Wellness Institute, the number of spas has increased worldwide. There were more than 160,000 spas in the world in 2020, and they earned US$ 68 billion in revenue.
The market is seeing a rise in awareness about the benefits of aromatherapy, as well as the increased use of air purifiers for aromatherapy. This is increasing the market's growth prospects. Aromatherapy diffusers are seeing increased demand due to pollution. Diffusers are used to diffuse essential oils, which release cleansing molecules into the atmosphere, cleaning out pollutants. Diffused oils are also highly effective at fighting fungi and other bacteria formations. This has fueled the demand for aromatherapy diffusers.
New developments are being deployed by the major market players. For Instance, AROMASTIC, a portable aroma diffuser that was developed under Sony's Seed Acceleration Programme ("SAP") initiative to promote new business ideas. It is a brand-new personal aroma diffuser. Each cartridge can be inserted to give the user their preferred aroma sensation. This diffuser does not affect the entire area but only the individual space.
The infusion of technology, like innovative temperature-controlled gentle diffusing technology. Here the user can control the amount of essential oil being discharged into the air; this is a factor aiding the industry's growth. 
The market share for aromatherapy diffusers is also significant in nebulizing diffusers. Nebulizing diffusers use cold pressurized air to push essential oil molecules into the atmosphere. They remain suspended in the air for long hours, which is a way to increase market growth.
The increasing awareness of the proven benefits essential oils have on mental health has led to increased use of these oils. These oils can be used to treat mental health issues such as anxiety, depression, and attrition. There is also a rise in self-medication for various body ailments and aches, including the common cold. The many adverse side effects of pharmaceutical drugs have led to a rise in demand for natural essential oils by consumers around the globe.
---
---
Media Enquires
If you require any further information about a related market, please get in touch with us. we're happy to help you
+91 7008 614 496
+91 7008 614 496