Automotive LED Lighting Market Seizes Superiority in Vehicle Illumination Options, says Market.us
---
---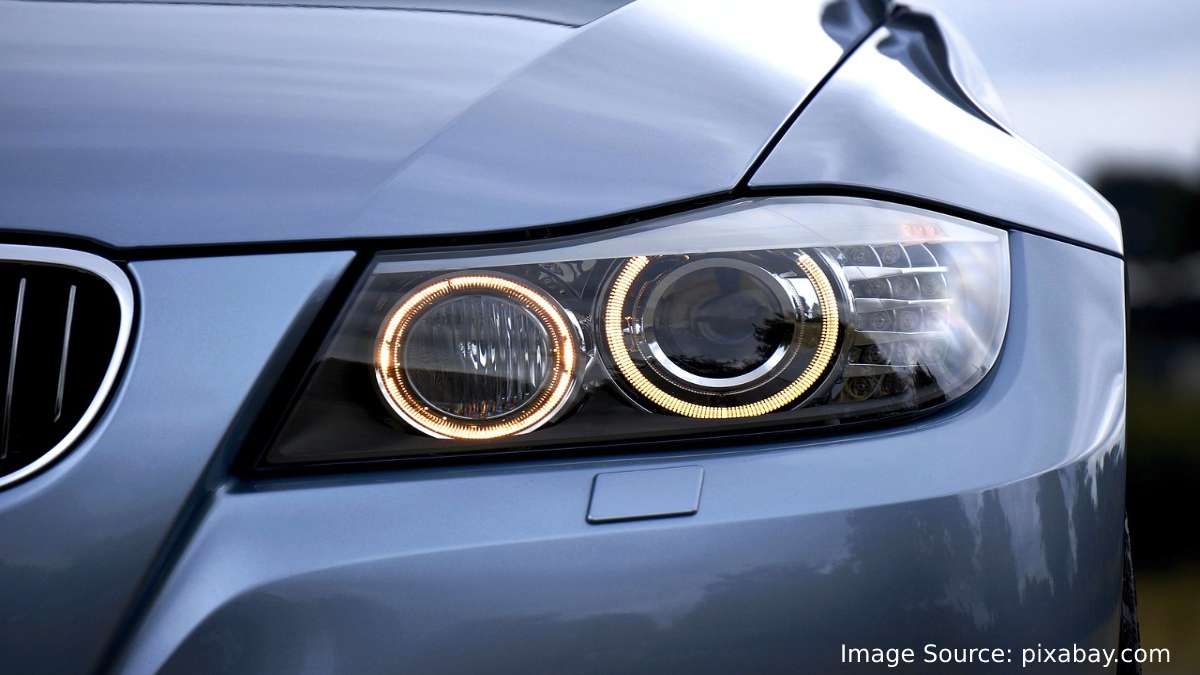 The automotive LED lighting industry is growing due to the rising acceptance of new technology.
According to a report by Market.us, "The market for automotive LED lighting was estimated to be worth USD 22.43 billion in 2022 and is anticipated to rise to USD 44.95 billion by 2032, at a CAGR of 7.2% from 2023 to 2032."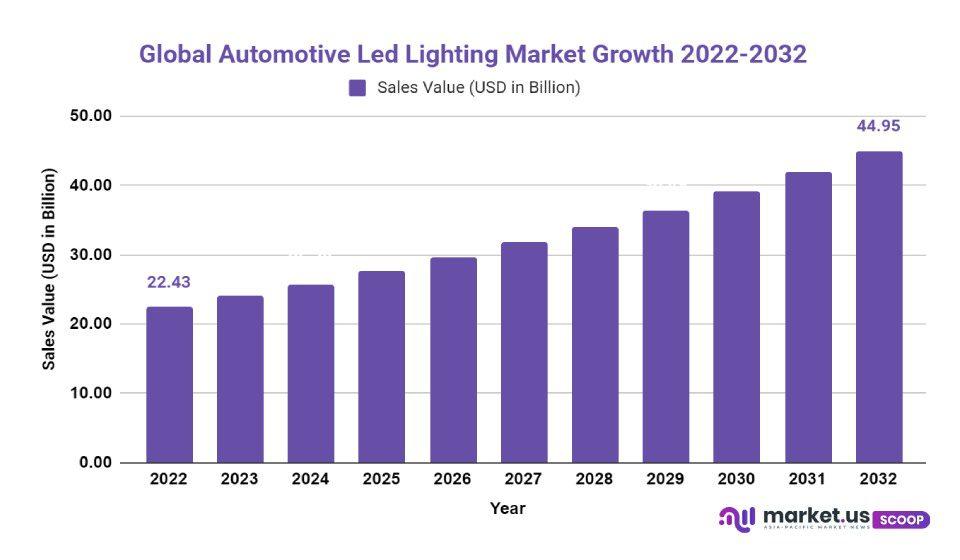 Anurag Sharma, a senior research analyst at Market.us, said, "The automobile sector has seen a tremendous rise in the adoption of LED lighting, which is expected to remain the market's fastest-growing technology. With continual developments and new technologies in LED illumination for automobiles, LED is quickly replacing other lighting options as manufacturers look to stand out from the competition by providing consumers with something fresh and original."
Because they last longer, use less energy and have more applications, LED lights are replacing conventional lights like halogen and xenon in a range of automobile applications.
They are used for side lamps, brake lights, marker lights, and reading lights. Due to their enhanced visibility, the use of LED lights in automobiles has resulted in notable gains in road safety.
By facilitating easier detection of possible risks by drivers, this improved visibility may lower the likelihood of accidents. Additionally, since LED lights use less energy, they can help the battery in a car last longer.
They are also renowned for their extended lifespan, variety of color possibilities, and durability, all of which give car manufacturers and owners alike design versatility.
Overall, because of their many advantages and widespread use, LED lights are the favored option for car lighting. Due to its advantages over traditional lighting, including directed light, longer longevity, energy savings, and decreased size, all major automakers now use LED lighting in their vehicles.
Increasing lighting requirements for greater visibility and safety as a result of market expansion are one of the main drivers fueling the market growth. The expansion of the Automotive LED Lighting Market is being driven by an increase in the manufacture of LED lights, which use less power and have a longer lifespan than other lights.
Due to an increase in global traffic accidents, there is a greater demand for safety features and adaptable lighting systems. Vehicles with adaptive and advanced lighting systems can recognize things on the road, allowing the driver to take the necessary action.
The desire for greater safety features in vehicles is fueled by an increase in global concern about traffic accidents, which eventually results in the installation of effective lighting systems, which further accelerates the growth of the automotive LED lighting market. Automotive lights are typically deployed to improve vision in challenging terrain and increase vehicle visibility in dangerous situations.
A statistic from the World Health Organization states that every year, about 1.18 million people die in traffic accidents, with a significant fraction of those deaths being caused by poor lighting in vehicles. Teenagers are more likely than adults to die as a result of a driving accident. These elements drive up demand for more effective and adaptable lighting systems in automobiles.
New "lighting grille" technology, which incorporates an LED lighting function in a car's front grille, was developed by Hyundai Mobis in June 2021. The entire front grille of the car can be used as a lighting source thanks to Hyundai Mobis' "lighting grille" technology.
To give automakers more design flexibility and utility, OSRAM Continental and REHAU announced a development agreement in May 2021 for the fusion of exterior parts with light.
Due to the rapidly expanding automotive industry in developing nations like China, South Korea, and India, the Asia-Pacific region now owns a sizable proportion of the global market for automotive LED lighting and is predicted to expand further over the next years. While North America and Europe are predicted to dominate the LED lighting market.
---
---
Media Enquires
If you require any further information about a related market, please get in touch with us. we're happy to help you
+91 7008 614 496
+91 7008 614 496