Backup power made easy thanks to home generators market, says Market.us
---
---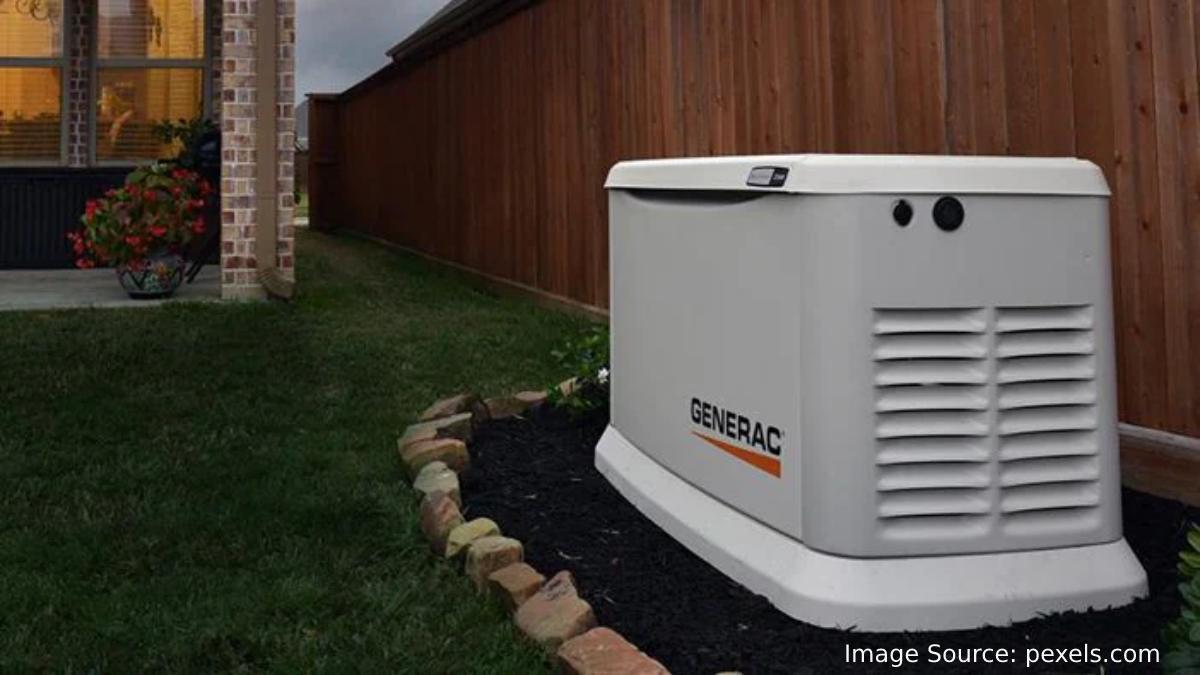 Residential generators are utilized to provide temporary power when there is a power outage in a distant place. These generators have a power output range of 1–0kW and can run on a variety of fuels, including diesel, gasoline, biodiesel, propane, and natural gas. 
The generator sets are extensively used for domestic and commercial applications, including in-house power backup, commercial events, live shows, tailgate events, concerts, market complexes, machines & tools at constructions sites, and others. Easy mobility and conventional fuel sources make portable generators an ideal choice for temporary electricity generation among end users.
According to research by Market.us, "The Global Home Generators Market was valued at USD 10.7 billion in 2022. It is expected to grow at an 4.7% CAGR and expected to reach USD 16.8 billion in 2032 during forecast period 2023 and 2032."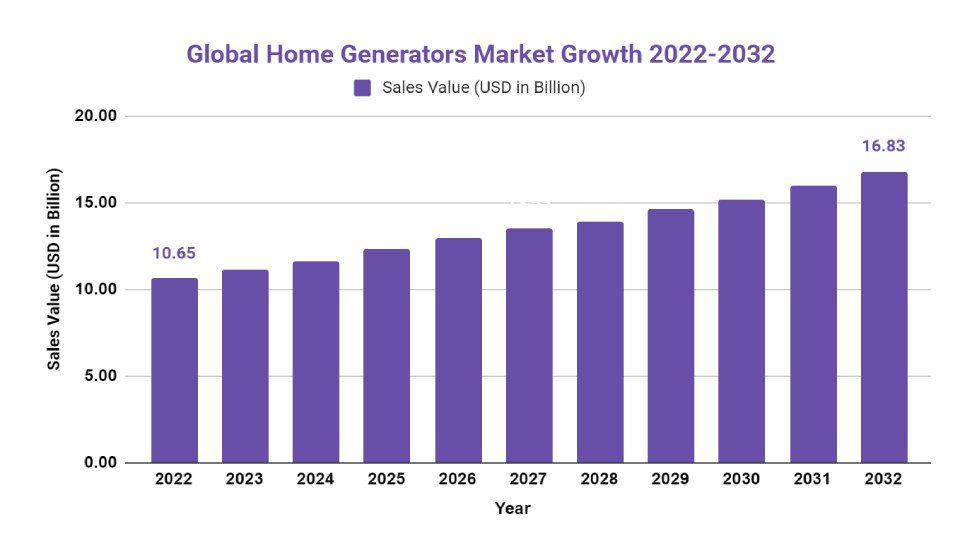 Anurag Sharma, a senior research analyst at Market.us, said, "The global home generators market is expected to experience rapid growth over the coming years, driven by a variety of factors. One primary driver is an increasing need for reliable backup power solutions in residential settings – particularly areas prone to power outages due to extreme weather events or aging grid infrastructure." 
As these outages become more frequent and severe, homeowners are realizing the significance of having a backup source to keep their homes and families secure during extended periods without electricity.
Another key factor driving the market is the rising popularity of smart home technologies, which have made it simpler for homeowners to monitor and control their energy consumption. 
Many home generators now feature advanced features that let users remotely monitor and adjust settings via smartphone apps for optimal performance and energy efficiency. This convenience and control are particularly appealing to tech-savvy consumers seeking ways to make their homes more connected and efficient.
Furthermore, the falling cost of home generators is another important factor driving market expansion. Technological advances and manufacturing processes have resulted in a decrease in production and distribution costs, making them more accessible to a wider range of homeowners. 
Furthermore, government incentives and rebates for installing backup power systems are further fueling demand and adoption – particularly where power outages have become an increasingly frequent occurrence.
The home generators market is anticipated to experience significant growth over the coming years, yet several factors could potentially stall it. One major barrier is still their high initial cost – although prices have come down over time, they remain quite expensive, and not everyone can justify investing in one. 
Nonetheless, home generators remain an attractive option for many households due to their convenience and ease of use, though their initial investment may still prove challenging for some individuals.
Another potential obstacle for the home generators market is the absence of alternative power sources. Many homeowners may opt to invest in solar panels or other renewable technologies instead of purchasing a generator, and certain areas may experience more frequent power outages than others, which could affect demand for generators there.
Despite potential restraints, the home generators market also presents several growth prospects in the coming years. One major driver is an increase in extreme weather events and natural disasters caused by climate change; as more homeowners become affected by unpredictable weather patterns, demand for home generators will increase significantly.
Another opportunity for the home generator market is the growing adoption of smart home technologies. As more homeowners invest in these devices, they are likely also to purchase backup power solutions to ensure their homes remain operational during a power outage. 
Furthermore, integration between home generators and smart home systems provides enhanced control and monitoring capabilities, further stimulating demand.
---
---
Media Enquires
If you require any further information about a related market, please get in touch with us. we're happy to help you
+91 7008 614 496
+91 7008 614 496