Beauty Brands Embrace Ethical Production with Certification of Halal Cosmetics, says Market.us
---
---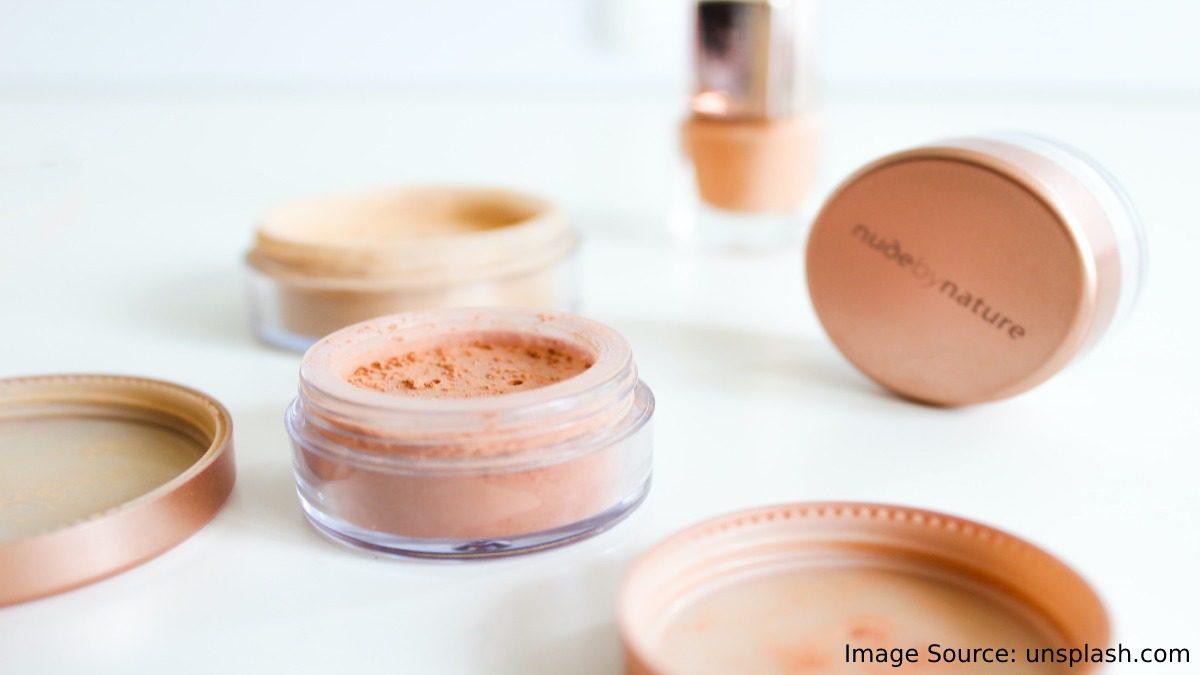 Halal cosmetics is a growing trend that has recently gained traction. It refers to beauty and personal care products made from ingredients that comply with Islamic law. Halal-certified products must meet certain criteria, including being free from animal byproducts, alcohol, and other substances forbidden under Islamic law.
According to the latest report by Market.us, "The global halal cosmetics market size was evaluated at USD 45.35 billion in 2022 and is expected to hit around USD 162.47 billion by 2032, with a registered CAGR of 17.7% from 2022 to 2032."
The key factor driving the market growth is the rising consumer demand for product safety and quality. Halal cosmetics are made from halal ingredients. These include oils, organic solvents, and proteins. These cosmetics are made using complex combinations of all these ingredients in accordance with halal standards. Manufacturers inspect the production process to ensure that the product meets halal standards.
Gaurav Yadav, the senior research analyst at Market.us, said, "Halal cosmetics are gaining recognition within the beauty industry for their commitment to natural ingredients and ethical production practices. Many brands have developed halal-certified formulations in response to rising consumer demand for cleaner, more organic options. The market is expected to grow significantly over the next few years due to increased awareness of its benefits and global trends toward sustainability and health consciousness."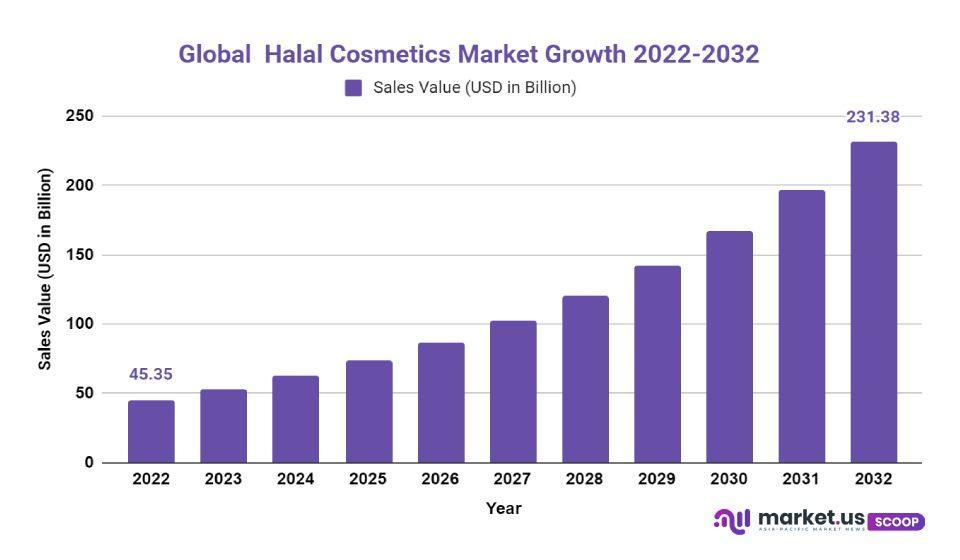 Halal products are increasingly popular due to the increasing Muslim population. More than half of Malaysia's population is Muslim and prefers halal-certified products, including cosmetics.
Islamic law prohibits using ingredients derived from human body parts, blood, or reptiles. It also stipulates that products must be produced, processed, stored, and transported in pure and hygienic conditions. Halal-certified cosmetic standards have a higher safety rating than standard cosmetics products. This is also why halal certification has gained popularity in cosmetics.
According to the Government of India, the Muslim population was greater than 10.9% in 2019 and is growing yearly. Non-Muslims are more likely to purchase halal-certified cosmetics products due to their increased awareness about halal certification. Many countries allow cross-border sales of products, including the United States and Malaysia.
Halal cosmetics are more expensive than standard cosmetics. Although safety and quality are important factors that influence buyers' purchasing decisions, price is still the dominant factor in this market. Due to the high price, consumers in developing countries such as Brazil and India are switching to standard cosmetics products from halal cosmetics. The forecast period will see a slowdown in the growth of the halal cosmetics industry due to higher prices.
Many Muslim consumers are adopting halal cosmetics due to their increased interest in personal grooming and the popularity of beauty products that follow religious principles. Due to the increased demand for halal products in cosmetics, the halal market has expanded its product range to meet this market. 
The global halal makeup market is growing due to the rising purchasing power of Muslims and the desire for young Muslim women to associate fashion and makeup with Islamic loyalties. Consumers equally interested in fashion and makeup trends have fueled the demand for halal products, which will drive the global makeup industry. Multinational players in the global halal cosmetics industry have lucrative opportunities.
The halal cosmetics market is a rapidly growing sector with an increasing number of consumers around the globe. As the awareness surrounding the importance of using cruelty-free, non-toxic, and ethically sourced products continues to rise, manufacturers and retailers must keep up with the challenges and opportunities that this growth presents.
For companies looking to capitalize on this booming market, understanding consumer trends and preferences is essential to remain competitive. 
Consumers increasingly seek out halal-certified beauty products vetted by Islamic authorities for their adherence to ethical standards. Additionally, as environmental concerns grow among buyers, more sustainable options are being demanded from brands looking to succeed in this space.
---
---
Media Enquires
If you require any further information about a related market, please get in touch with us. we're happy to help you
+91 7008 614 496
+91 7008 614 496