Body Worn Insect Repellent Market Booms as Preventing Disease is Emphasized, says Market.us
---
---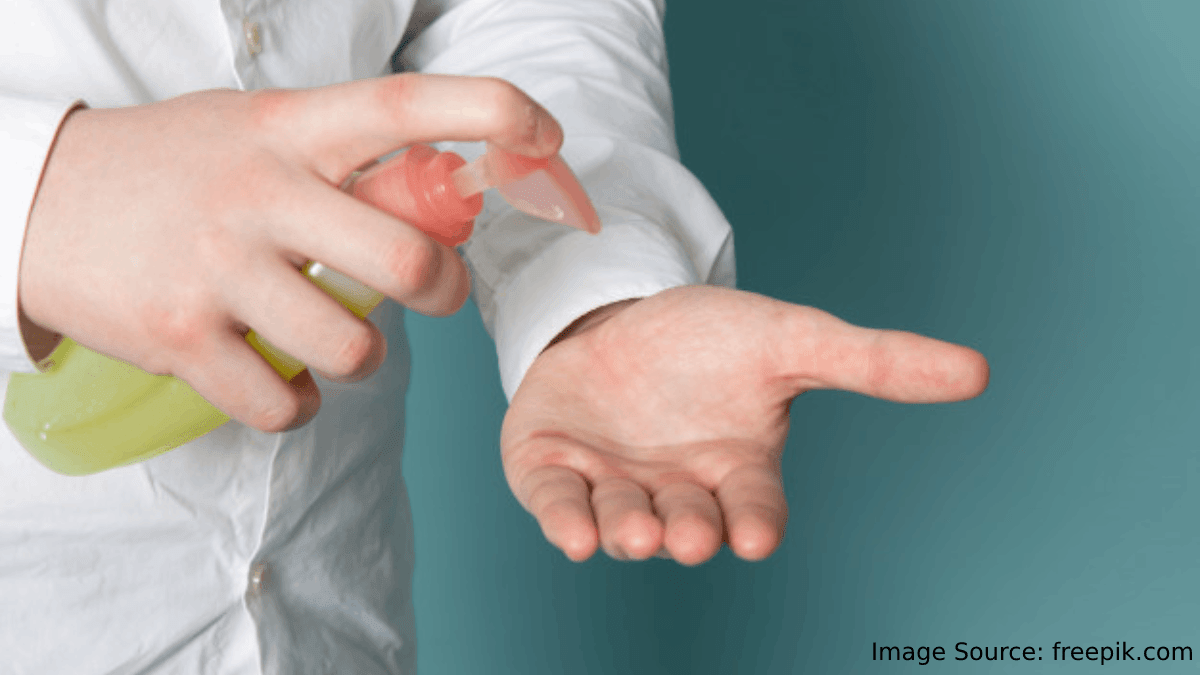 Body-worn insect repellent refers to products that are designed to be applied directly to the skin or clothing in order to repel mosquitoes, ticks, and other insects. The active ingredients in these repellents are formulated to protect against various types of insects, depending on the product.
Body-worn insect repellents are available in various forms, such as sprays, lotions, and creams, and typically protect for several hours. They are used by outdoor enthusiasts, people living in areas with high insect populations, and travelers as a means of preventing insect bites and the diseases they can transmit.
According to the latest report by Market.us, "The Global Body Worn Insect Repellent Market is expected to grow at a CAGR of roughly 6.9% over the next ten years and will reach USD 849.27 Bn in 2032, from USD 435.78 Bn in 2022."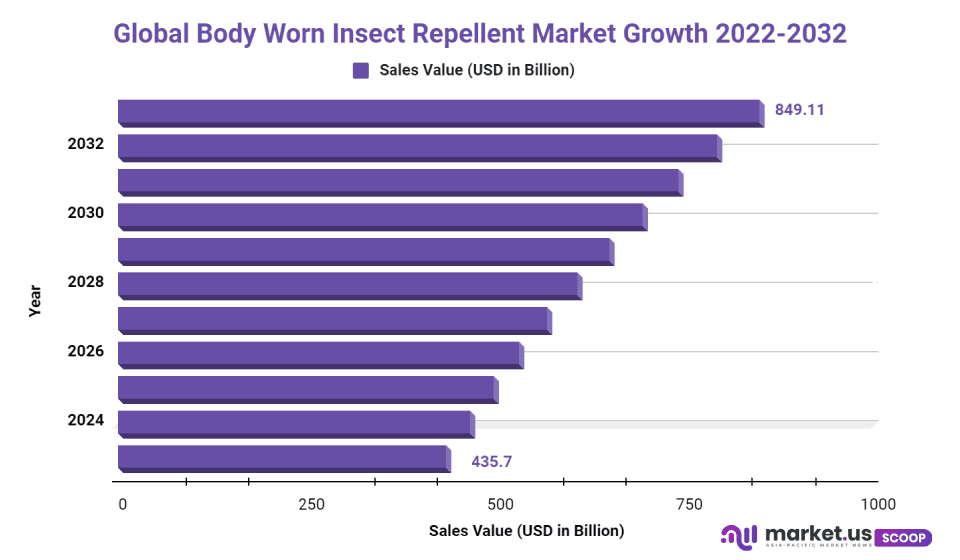 The fast-growing Body Worn Insect Repellent Market offers exciting growth opportunities for competitors. A recent report by Market.us highlights some key strategies companies can adopt to benefit from the latest industry trends.
The report highlights the key trends that will shape the Body Worn Insect Repellent Market going forward by giving information on the size of this fast-growing market development, drivers, trends, and which regions and segments are most important.
Anurag Sharma, a senior research analyst at Market.us, said, " The body-worn insect repellent market is expected to continue to grow in the coming years as more people become aware of the importance of protecting themselves from insect-borne diseases and as the use of these products becomes more widespread for outdoor activities and travel."
The World Health Organization (WHO) estimates that there are around 200 million malaria cases each year, and the disease kills around 400,000 people annually, mostly children under the age of five living in Africa.
Similarly, dengue is now the most consequential mosquito-borne viral disease globally, with around half of the world's population at risk. As more people become aware of the dangers of insect-borne diseases, they are taking steps to protect themselves, and this includes using body-worn insect repellents. These products provide a convenient and effective way to protect against insect bites and the diseases they can transmit, which is driving more people to purchase and use them.
Furthermore, as awareness of the potential health risks associated with using chemical-based repellents increases, more people are expected to turn to natural and organic products. Companies are launching organic and clean products to satisfy these demands.
For Instance, In 2020, The Godrej Group, a leading Indian FMCG company, announced to launch of its new range of plant-based insect repellents under the brand name 'Good knight Naturals' which is suitable for all ages and has a natural fragrance.
Market.us has segmented the Body Worn Insect Repellent Market based on the following parameters:
By product type, the market is divided into Oils and Creams, Sprays, and Apparel. The apparel segment is expected to grow at a significant rate as more people are becoming interested in using clothing items with insect-repellent properties. The spray segment is expected to hold the largest share of the body-worn insect repellent market due to its ease of use, effectiveness, and wide availability.
In terms of Application, this market research report is further divided into the General population and Special population (baby, pregnancy, etc.) Here the general population segment is expected to hold the largest share of the body-worn insect repellent market due to the wide usage of the products among the population. This segment includes adults, teenagers, and older people exposed to the risk of insect bites in their daily lives.
The body-worn insect repellent market is highly competitive and is dominated by a few large players such as Johnson & Johnson, S.C. Johnson & Son, Inc., 3M, Reckitt Benckiser Group, and Avon Products Inc.
These companies have a strong brand presence and wide distribution network that enables them to reach many customers. They also invest heavily in research and development to improve the effectiveness of their products and expand their product portfolio.
A few recent developments by major players are mentioned below:
SC Johnson, the company behind brands like OFF! and Raid, recently introduced a new line of body-worn insect repellents that are specifically designed for use on children. The line includes sprays and lotions that are formulated with lower concentrations of active ingredients to reduce the risk of skin irritation.
3M has been expanding its line of insect repellents with the launch of its '3M Ultrathon Insect Repellent Lotion' which provides long-lasting protection against mosquitoes, ticks, and other insects.
---
---
Media Enquires
If you require any further information about a related market, please get in touch with us. we're happy to help you
+91 7008 614 496
+91 7008 614 496