Brand Awareness and Reach Multiplied with Increased Investment in SEO Services Market, says Market.us
---
---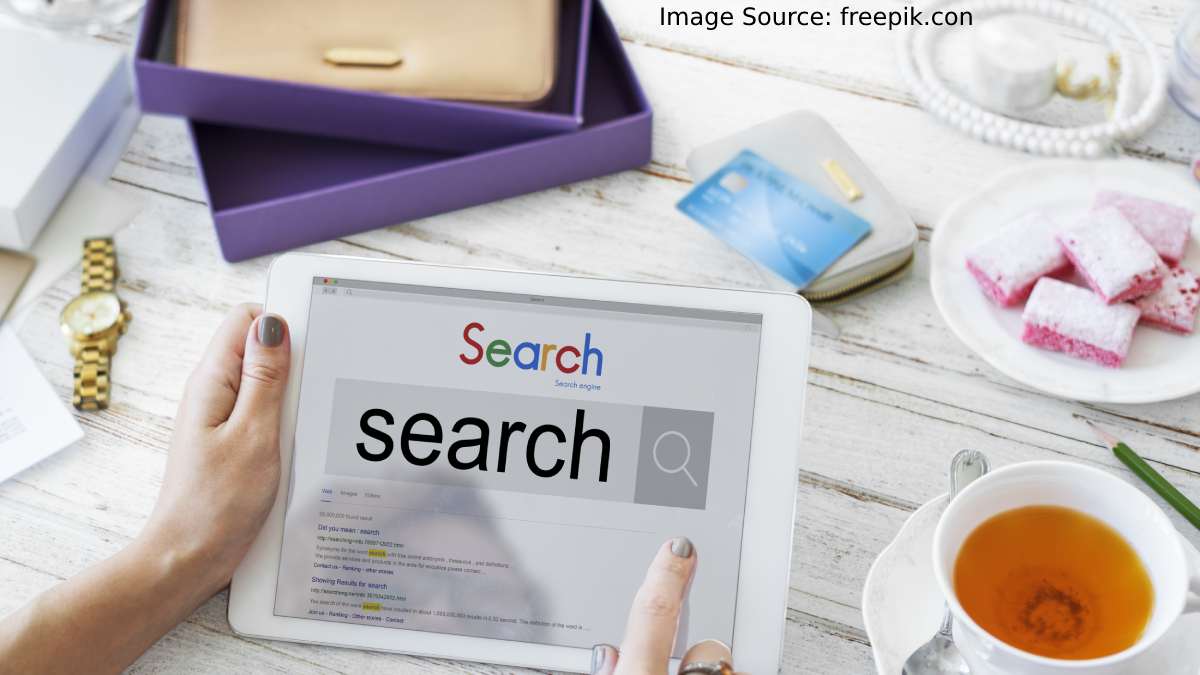 Due to the increased demand for organic visibility, the global market for Search Engine Optimization services will experience significant growth. To increase their ROI (return on investment), organizations have increased their focus on Search Engine Optimization (SEO). To expand brand awareness and reach new audiences, SEO tools are gaining popularity.
According to Market.us, "The Search Engine Optimization Services Market is projected to reach a valuation of USD 307.21 Billion by 2032 at a CAGR of 19.8%, from USD 50.45 Billion in 2022."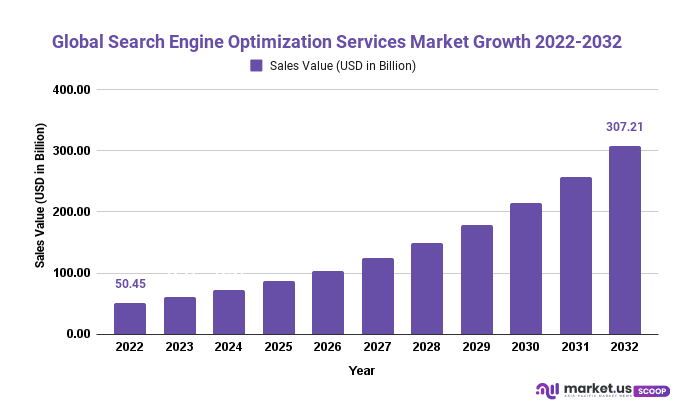 Anurag Sharma, a senior research analyst at Market.us, said, "To increase traffic and click-through rates (CTR), industry players plan to prioritize search engine result pages (SERPs). CTR refers to how many clicks a website receives when it appears on search engine results pages. SEO has been proven to be one of the best ways to increase profit and revenue over the years."
Asia Pacific Search Engine Optimization services market share is expected to grow due to the explosive growth of smartphones, and growing data consumption. Search portals have been redesigned to accommodate the increasing number of electronic devices.
According to a World Economic Forum report, the average time that global internet users spend on social media is 2 hours and 27 mins per day. A rising number of IT services, e-commerce and hospitality sectors will also help to consolidate Asia Pacific's place in the global landscape.
Rich and Featured Snippets
Service providers for SEO advise their clients to use rich snippets to increase the rank of web pages in search engine results. A snippet refers to the result that search engines display on the results page when users query. Rich snippets provide additional information, such as images or text, to help the user select the most relevant result.
Rich snippets improve the click-through rates (the ratio between the number of users who click on a particular link and the total number of people who visit a website), which in turn increases traffic to a site's rank. This type of content could be used by 4/5 of websites to increase their search traffic.
Rich snippets make page results look better than those without the extra features. This can increase the chance that users click on the former by 30%. Featured Snippets are text snippets that answer the query quickly and appear at the top of the Google Search Engine Ranking Page (SERP). They provide a lot of information about the search query.
A featured snippet can help you rank on the first-page search results pages. These snippets also allow us to get traffic from other competitors. In 2014, Google introduced featured snippets. One can choose from different types of featured snippets: definitions, tables, and steps. Youtube, Reddit, and Quora are some of the most popular domains to have received featured snippets.
Voice Search
The voice search feature is a key focus for companies in the SEO services market. This allows users to search more easily online. Multitaskers search for any website on the internet simultaneously. This is why they use voice search to find the site using their smartphones. They can also use tools like Siri on Apple, Google Assistant, and Amazon Alexa on their phones.
According to the Mountain View, CA-based provider of online-advertising technologies and search products, 55% of teenagers use voice search daily. 56% of adults feel more tech-savvy when using voice search. Post-pandemic, the world is moving towards a more touchless user interface (UI), and voice is playing an important role in enabling better brand-to-consumer interaction.
Voice AI is delivering incredible value to businesses through humanized interactive experiences. India's voice search queries are growing at 270% annually. In India, 82% of smartphone owners use voice-activated technology. Voice search is used by 27% of the world's population. 70% of voice searches are done in simple conversational languages. Google's speech recognition technology is 95% accurate when English is used.
Opportunities
The agencies segment will have the top opportunity in the market for search engine optimization services segmented according to the type of entity. It will achieve $ 45,781.1 million in global annual sales by 2025. Segmenting the search engine optimization market by the size of client firm will reveal the top opportunities in the small and mid-sized enterprises (SMES), which will achieve $ 40,556.7 million in global annual sales by 2025.
Professional services will have the highest market share segmented according to the end-use sector. It will be able to generate $22,020.7 million in global annual sales by 2025. The USA will have the largest search engine optimization services market at $14,206.6 million.
Recommendations
To take advantage of these opportunities, The Business Research Company suggests that search engine optimization companies use rich and feature snippets. They should also focus on visual content and mobile optimization.
---
---
Media Enquires
If you require any further information about a related market, please get in touch with us. we're happy to help you
+91 7008 614 496
+91 7008 614 496