Brands are Defying Aging with Innovative, Trusted, Effective Solutions in Form of Anti-Aging Products, says Market.us
---
---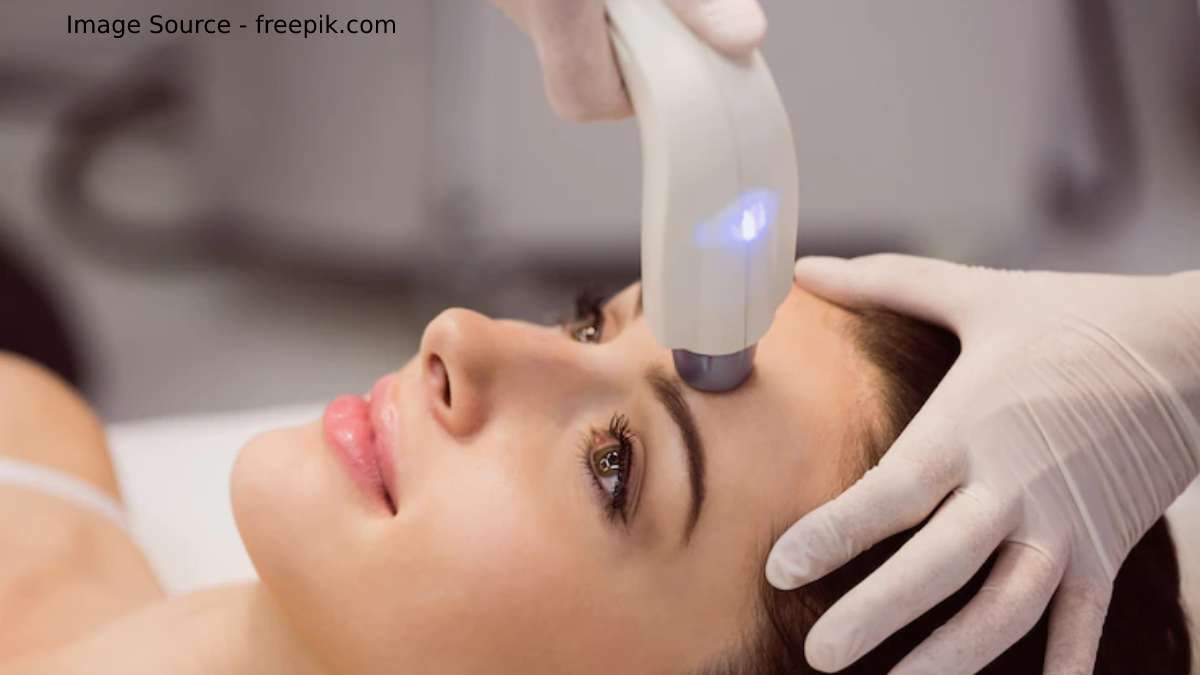 Anti-Aging Products it is normal to desire to feel and look our best as we age. It is difficult to choose the right anti-aging product from the many available.
Choosing product many people are searching for ways to decrease the impact of aging on their appearance and bodies. Smooth skin, youthful appearance Anti-aging products are a popular choice. Anti-aging products are available in nearly every store, online and in person. Many options are available, including creams, lotions, supplements, and serums.
According to research by Market.us, "In 2022, the Anti-Aging Products market was valued at USD 61.89 Billion. The market is expected to grow at a 6.6% CAGR during the forecast period (2022-2030)."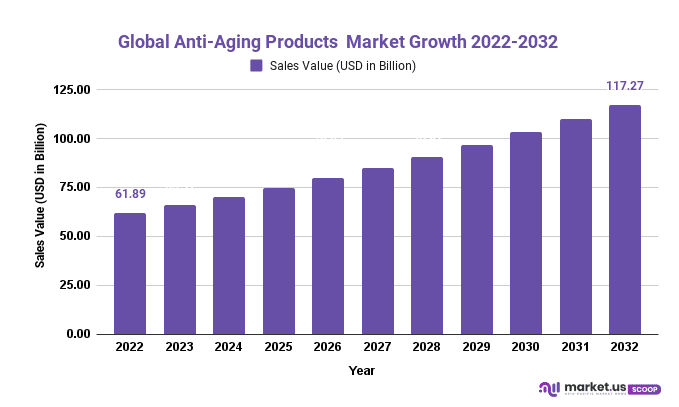 Gaurav Yadav, senior research analyst at Market.us said, "Safety should be the number one priority when it comes to anti-aging products. Before you use any anti-aging product".
People now consider the benefits and usage of cosmetic products and the ingredients used to make them. Synthetic ingredients can cause allergic reactions and side effects on the skin. Consumers are turning to non-toxic, anti-aging products due to increased awareness of the benefits of natural ingredients. This is in addition to the fact that the disposable income of the world population has increased the use of anti-aging products.
The elderly population prefers anti-aging cosmetics to maintain a youthful appearance. The demand for anti-aging products is increasing due to the growing age of the population. The report "World Population Aging 2019-Highlights", published by the United Nations Department of Social Affairs, states that by 2050, one in six people will be older than 1 in 11 who were 65 in 2019.
Click here to check 200+ pages of in-depth market analysis report on Anti-Aging Products market.
Skin aging can also lead to skin problems like increased venerability to skin infection, radiation sensitivity, collagen degrading, and decreased subcutaneous fat problems. These factors require the use of anti-aging products for the elderly population.
In order to increase the use of anti-aging products, there will be more seminars and events related to beauty and personal health products. According to the Aging Health Conference Organisation's article "Aging, Health, Wellness Conference," published in April 2019 in Malaysia, the Aging Meet 2019 focused on the technicalities and benefits of aging and geriatric medicines that could be used to address aging issues.
Spas and clinics often use anti-aging products to provide high-quality skincare solutions for their clients. The growth of both the medical tourism and spa industries has led to increased use of innovative anti-aging products.
Redness, dryness, and redness. As we age, people look for ways to slow down the signs of aging. It can be difficult to know which anti-aging products are effective given the number of available.
From 2021 to 2028, the fastest CAGR was seen in the eye cream and lotion segments. These creams can be used to treat the delicate area below the eyes. The sensitive skin around the eyes can lose its elasticity and is very sensitive. Products such as creams and lotions for the eyes can help to reduce the signs of aging, such as lines and wrinkles under the eyes. This segment is most likely to be the most important.
Many well-known brands offer eye creams that contain high levels of active pharmaceutical substances like Ceramides, Niacinamide, and alpha-hydroxy acids. These ingredients help reduce or eliminate dark circles, wrinkles, age lines, and wrinkles, moisturize the eyes and treat puffiness. Estee Lauder is a top brand in cosmetics and skincare. It offers an extensive range of eye products, including night repair, eye masks for concentrated recovery, and eye balms containing key pharmaceutical ingred
Consumers are more likely to purchase low-quality, non-branded anti-aging products than genuine products. This may lead to consumers using cosmetics containing toxic substances. Anti-aging products can cause skin problems like wrinkles, rashes, and swelling. This reduces consumer motivation to purchase more cosmetics, slowing down market growth.
Companies also need to invest heavily in R&D to develop anti-aging products. The market growth is also impeded by the high cost of anti-aging products, which has a negative impact on the demand of the lower-income segment.
---
---
Media Enquires
If you require any further information about a related market, please get in touch with us. we're happy to help you
+91 7008 614 496
+91 7008 614 496