Building Sector Defines Future of Reclaimed Lumber Expansion, says Market.us
---
---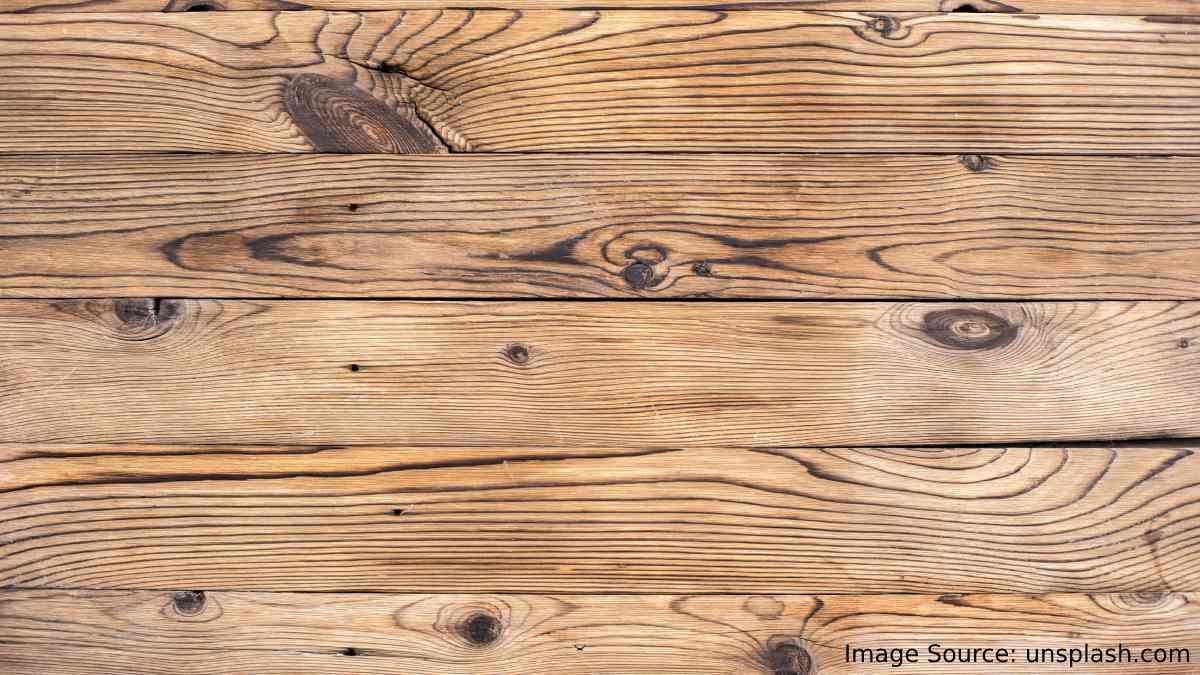 Reclaimed lumber, sourced from old furnishings, structures, or ruins, is often referred to as wooden trash and resources. Reclaimed lumber goes through several processes to regain its value and fineness. It can also be utilized as new wood.
According to the latest report by Market.us, "The market for reclaimed lumber was estimated to be worth USD 51.54 billion in 2021, and from that year to 2032, it is anticipated to develop at a CAGR of 5.2%. During the predicted period, USD 81.34 is the estimated value."
Reclaimed lumber has a distinctive appearance and is strong and long-lasting. The material is mostly employed for decorative purposes in building homes, including furniture, siding, and architectural accents. Because it promotes green building, reclaimed wood has grown in favor.
However, the overall market expansion for reclaimed lumber is constrained by higher product costs.
Anurag Sharma, a senior research analyst at Market.us, said, "One of the main factors in the growth of the reclaimed lumber market worldwide is the rising use of recycled materials due to growing environmental awareness. Another significant driver of the expansion of the global reclaimed lumber market is the increasing use of reclaimed lumber in the building sector."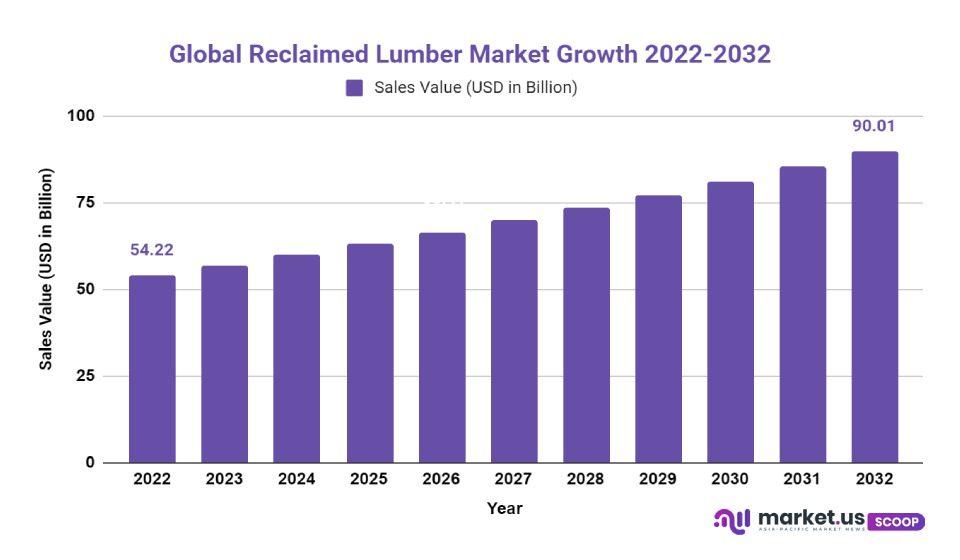 The need for reclaimed lumber is predicted to rise due to the various government's efforts to use green building materials to obtain green building status. Reclaimed lumber is one of the officially recognized green building materials and is expected to make significant advancements in response to the rising demand for environmentally conscious structures.
Cross-laminated timber construction is a new trend on which the building industry has been keeping an eye. To lessen their environmental carbon footprint, architects, developers, and engineers are becoming more inclined to create tall wooden structures, which is projected to increase demand for the product.
Additionally, one of the key factors propelling the reclaimed lumber market is the growing use of reconstructed wood products in manufacturing antique furniture.
During the projected period, the residential applications segment is anticipated to dominate the worldwide reclaimed lumber market (2022-2029). Reclaimed wood is employed in many ways, including flooring, casework, framing, and paneling.
The global market for reclaimed lumber is anticipated to be dominated by the furniture segment. This market sector is anticipated to increase due to rising demand for creating specialized furniture such as tabletops, chairs, shelves, and cabinets. Using common-grade lumber that can be salvaged from old structures, paneling goods are mass-produced.
One of the popular uses for salvaged wood is flooring. Materials with clear, vertical grain to naily grade are preferred for flooring applications.
The forecast period is expected to see a significant increase in North America, followed by Asia Pacific. Due to convenient availability and properties, increasing product penetration in the U.S. construction industry is anticipated to fuel market expansion. The demand for custom furniture and applications for interior decoration is anticipated to rise from the commercial sectors, including retail, hospitality, and workplaces.
In addition, the Asia Pacific region is anticipated to rise at a CAGR of 5.4% in the worldwide reclaimed lumber market. It is anticipated that rising demand for green building materials in emerging economies will favorably affect market expansion.
Due to the country's extensive wood-based building industry and growing awareness of the need to reduce greenhouse gas (GHG) emissions, China is expected to experience significant product demand. Due to its outstanding seismic performance, energy efficiency, and preservation of Chinese history, wooden construction has witnessed a recent boom in China.
Due to strong expansion and increased private investment in the construction industry, Europe dominated the market and generated over 40% of worldwide sales in 2021. Due to the region's rapidly expanding residential market and rising product demand from established economies like Germany and the U.K., the regional market will rise further at a consistent CAGR from 2022 to 2030.
---
---
Media Enquires
If you require any further information about a related market, please get in touch with us. we're happy to help you
+91 7008 614 496
+91 7008 614 496