Businesses Are Harnessing Opportunities in the Recommendation Engine Market To Improve Customer Engagement, says Market.us
---
---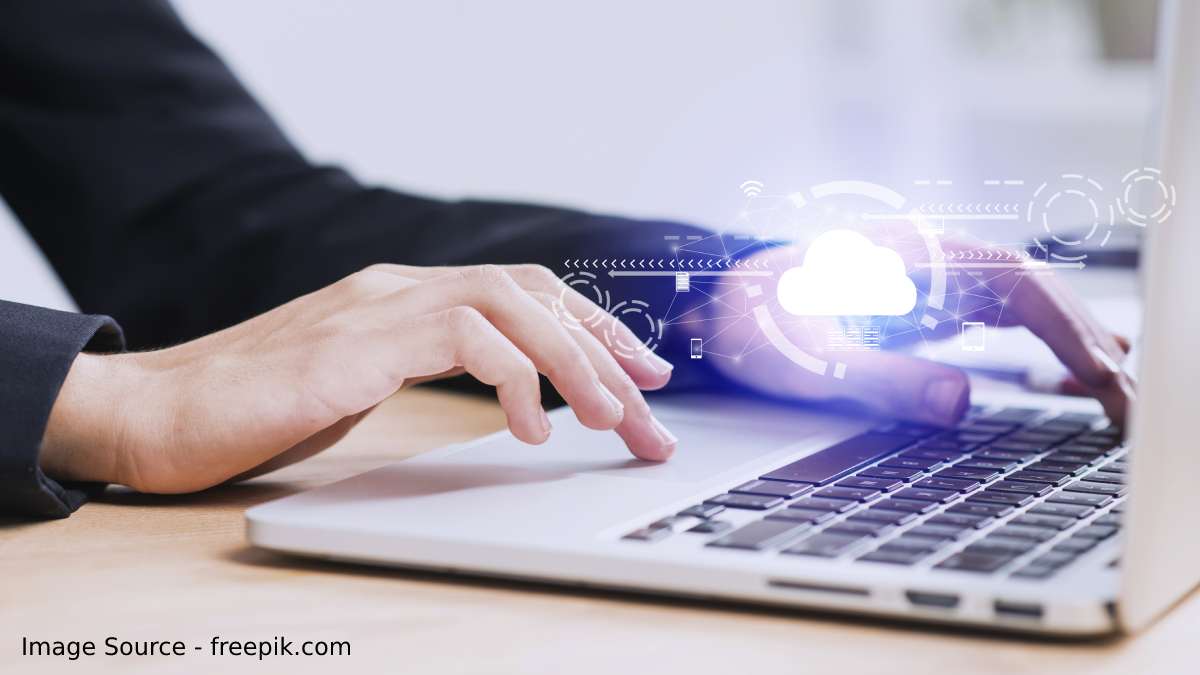 Recommendation engines are becoming more popular due to the increasing importance of customer service. There is a growing demand for recommendation engine solutions due to the adoption of digital technology by organizations.
According to Market.us, "The Recommendation Engine Market is projected to reach a valuation of USD 65.28 Billion by 2032 at a CAGR of 36.3%, from USD 2.95 Billion in 2022."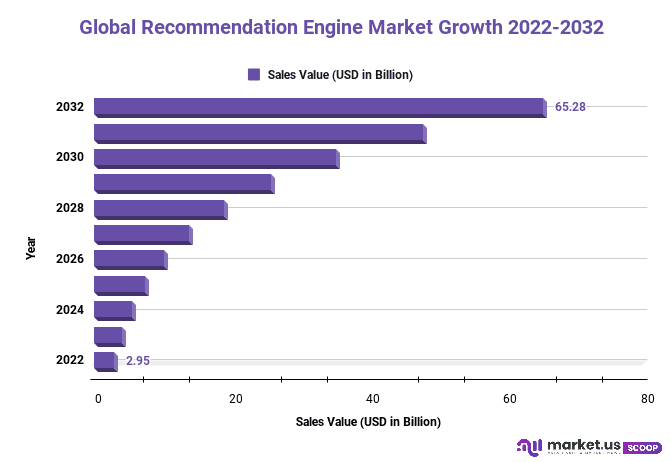 Over the forecast period, the Asia Pacific market will grow at a 35.5% CAGR. The region is experiencing a rise in e-commerce penetration, an increase in online shopping transactions, and an increase of Over the Top (OTT) service providers fueling the demand to use recommendation engines.
Anurag Sharma, a senior research analyst at Market.us, said, " Retailers have the opportunity to engage with customers more effectively, acquire new customers and lower costs, as well as increase employee motivation. These benefits have a positive impact on revenue and margins. Over the forecast period, this positive impact will create significant opportunities to adopt recommendation engines."
Click here to check 200+ pages of indepth market analysis report on Recommendation Engine Market.
COVID-19 caused governments in many countries to immediately take action and impose lockdowns, partial or complete. Many industries were affected by this. People were able to shop online for essentials through social distancing and travel restrictions. The market saw a huge opportunity because of the pandemic.
Recommendation engines are a type of data filtering tool that uses Machine Learning (ML-based) processes to recommend relevant and specific items for customers. It typically uses two types of recommendation systems: personalized and non-personalized. It collects data about consumer behavior to identify patterns and then offers many recommendations to users.
To grow, a company must provide better customer service and quality solutions/services. Customer satisfaction and retention are two of the most important aspects of improving customer services that will fuel market expansion.
Businesses are seeking technology and tactics to give their customers a personalized experience. These interactions use private data to provide a better experience for millions of customers. Execution is the key to the final outcome. If done correctly, personalized customer experiences can help businesses stand out and build client loyalty. This is especially important in today's highly competitive market.
Customers prefer to make purchases online rather than in physical stores. The price, positioning, and advertising for store products can no longer be compared to items on nearby shelves but also with alternatives from shops around the globe.
This is where AI and machine learning based recommendation engines help businesses stay ahead of their competition.
Technology's advancements have made it possible to use data to make better business decisions. The customer journey has become more complex over the years. Focusing on one channel or activity misses the larger picture of how customers interact and purchase from other channels. Multiple technologies allow marketers and retailers to connect with customers across multiple touchpoints and create an individual consumer identity.
Marketers can use these technologies to track a customer's journey through the buying funnel and reach them via their preferred channels. These technologies' granularity allows companies to better understand how customers interact with media and credit each interaction. This will allow them to optimize media buying. Marketers may also be able to take advantage of these insights in order to improve engagement and influence purchase decisions throughout the customer journey.
E-Commerce players are now able to make educated decisions about which technology and solutions to invest in to increase their ROI.
Today's businesses are looking for strategic solutions to increase customer conversion. They want to understand their customers and what they expect from them. Retailers around the globe are expected to increase their use of recommendation engines during the forecast period.
---
---
Media Enquires
If you require any further information about a related market, please get in touch with us. we're happy to help you
+91 7008 614 496
+91 7008 614 496