Businesses Gain Competitive Edge With Search Engine Optimization Services Through Specialized Providers, says Market.us
---
---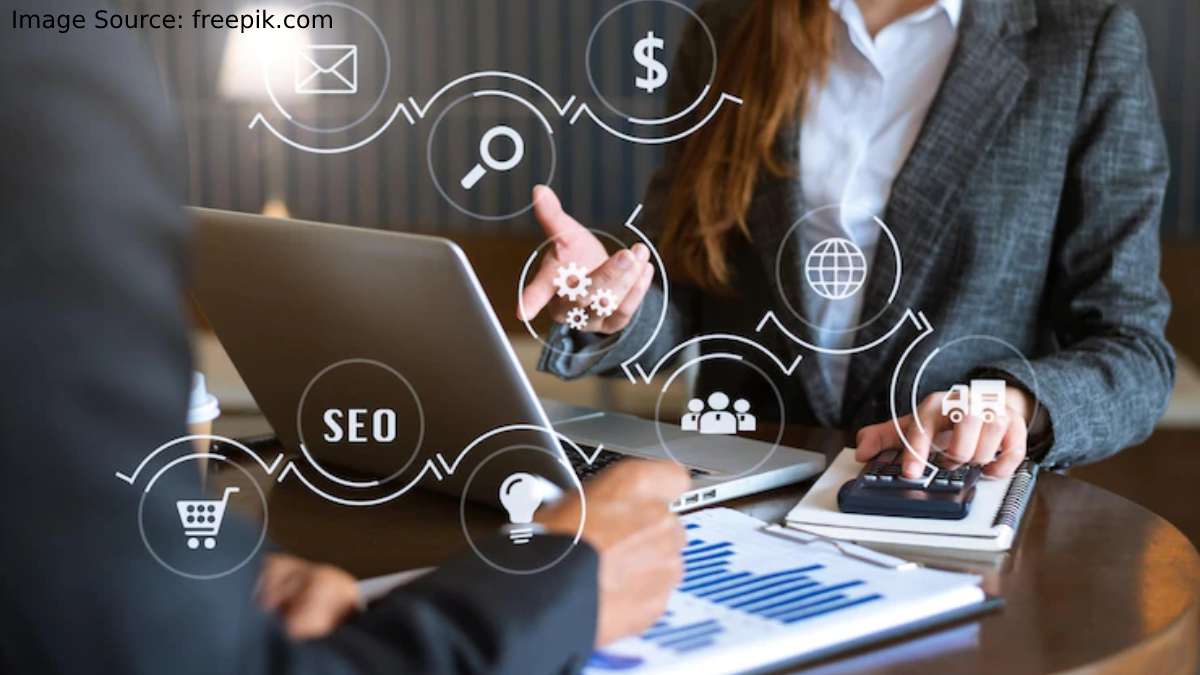 SEO is the art of optimizing websites for visibility in search engines like Google and Bing. This allows individuals to search for specific products or services through a particular business. The more pages appear in search results, the more likely they will be noticed and attract customers.
The search engine optimization market (SEO services) is made up of revenues from SEO advisory services sold by entities (organizations or sole traders) that assist businesses in optimizing their sites. Search engine optimization firms advise their clients to optimize and enhance their websites to increase their visibility in search engines.
According to a report by Market.us," The Global Search Engine Optimization Services Market is projected to be USD 46.66 Bn in 2022 to reach USD 228.15 Bn by 2032 at a CAGR of 17.2%."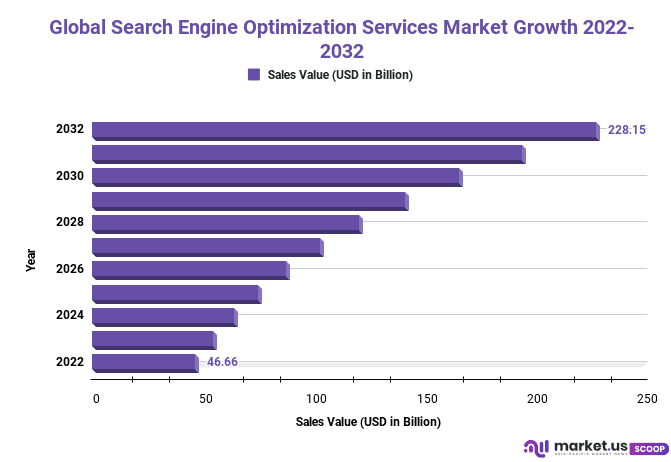 A growing market, increasing internet penetration, and a rise in laptops and phones are all key factors. To boost internet penetration in their country, the government is spending more. The degree of internet penetration has increased in many developing countries. This, combined with an increase in internet and digital literacy, has led to an increasing number of smartphones, laptops, and computers worldwide.
Anurag Sharma, the senior research analyst at market.us, said," This growth has been partly driven by tech companies such as Google, Microsoft, or Yahoo, who are making it a lot easier for businesses to use the search engine results pages as marketing platforms. This has created new opportunities for SEO specialists who can optimize SERPs."
SEO service providers are recommending rich snippets to help improve web page ranking in search results. A snippet is a result shown by search engines on the results pages in response to user queries. Rich snippets include additional information, such as text or images, which allows the user to choose the most relevant result. Rich snippets increase click-through rates, the ratio of click-throughs to total visits to a page. This increases the page's traffic and ranking. 4 out of 5 websites with this content might see an immediate increase in search traffic.
The page results with rich snippets appear better than those without the extra features. This increases users' likelihood of clicking on the former, a 30% increase. Featured snippets, short texts that respond quickly to a searcher's query, are displayed at the top of Google's Search Engine Ranking Page. They contain a large amount of information about the related search. It is possible to rank on the first pages of search results by scoring a featured summary.
For a simpler online search, companies in the SEO market focus their efforts on voice search. Multitaskers often search for websites simultaneously, so they can use their phone voice search feature to perform voice searches. They can also use tools like Siri on Apple, Google Assistant, and Amazon Alexa on their phones. The Mountain View, CA provider of search, internet-advertising technology, and other products and services, found that 55% (of the 13-18-year-olds) use voice search daily. 56% of adults, on the other hand, said voice search makes them technology-savvy.
After the pandemic, we are moving to a more intuitive user interface (UI), and voice is crucial in enabling better brand-to-consumer interaction. Voice AI's humanized interactive experiences are delivering amazing value to businesses. India is experiencing a 270% increase in voice search queries. More than 82% of Indian smartphone users use voice-activated technology. Globally, voice search is used by 27%. 70% of voice searches were made using simple conversational languages. Google speech recognition technology can recognize English words with 95% accuracy.
To maximize their ROI, SEO is becoming more essential for increasing online traffic and sales. Businesses are increasingly turning towards specialized service providers. These companies offer tailored solutions that allow businesses to optimize their websites and achieve higher rankings on search engines. They can also monitor competitors' activities and adjust keyword strategies periodically.
Due to the increasing effectiveness of search engine optimization techniques, this market has a growing demand for professionals. These experts are specialists in using keywords, images, or other elements on web pages to increase a company's ranking in search engine result pages.
---
---
Media Enquires
If you require any further information about a related market, please get in touch with us. we're happy to help you
+91 7008 614 496
+91 7008 614 496