Chemical-Free and Healthy Alternatives in the Organic Vegetable Market are Outpacing Growth, says Market.us
---
---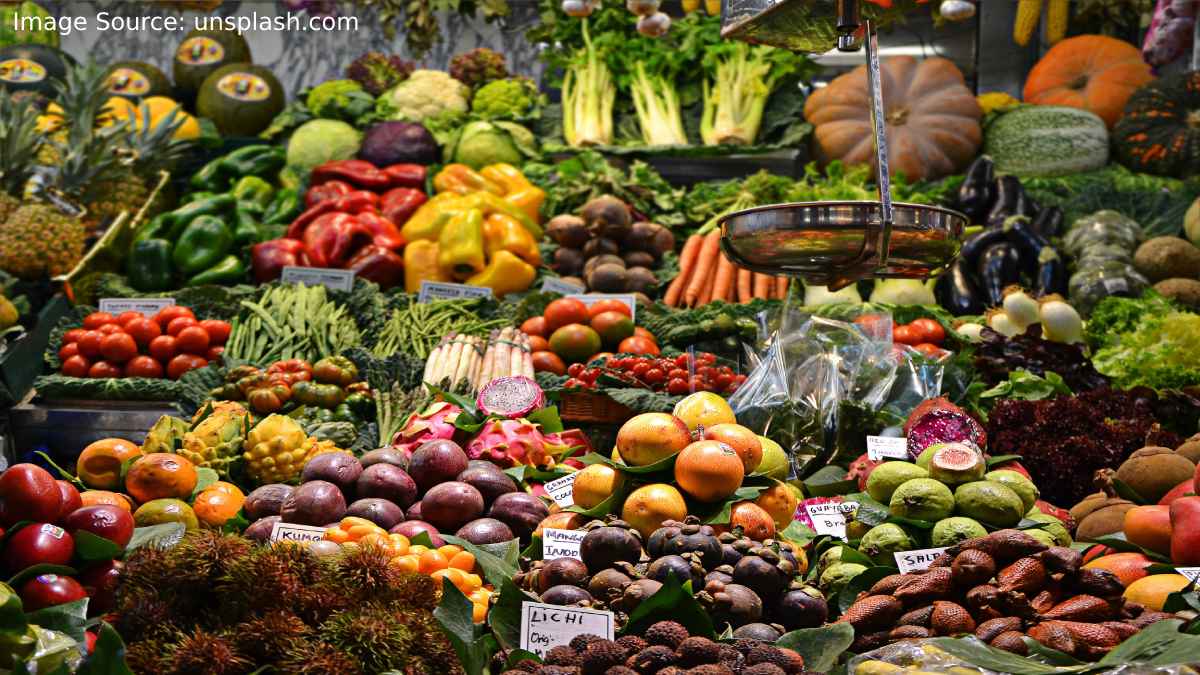 The organic Vegetable Market is the latest trend in buying fresh, healthy products. It is a great way to get locally grown food and help support local farmers. On an Organic Vegetable Market, you can find a variety of organic fruits and vegetables that have been grown without the use of synthetic fertilizers or pesticides. 
Organic Vegetables provide consumers with more choices when it comes to fresh produce. There won't be any genetically modified ingredients in these markets. Instead, there will be naturally grown foods that are fresher and tastier than their conventional counterparts. Organic Vegetables offer an excellent alternative to traditional farming methods as they provide safe and nutritious food.
Due to the increased labor inputs and wider business opportunities, organic food production costs can be high. This increases the final retail price, which will be the biggest limitation to the global market during the forecast period. Organic food is also expected to have a limited shelf life, limiting market growth over the forecast period. Additionally, high packaging, shipping, and distribution costs hinder organic food's growth from increasing shelf life. 
According to a report by Market.us, "The Organic vegetable market was worth USD 178350 million in 2021 and is expected to expand worth USD 468700 million. It is projected to grow at a CAGR of 13% from 2022 to 2030."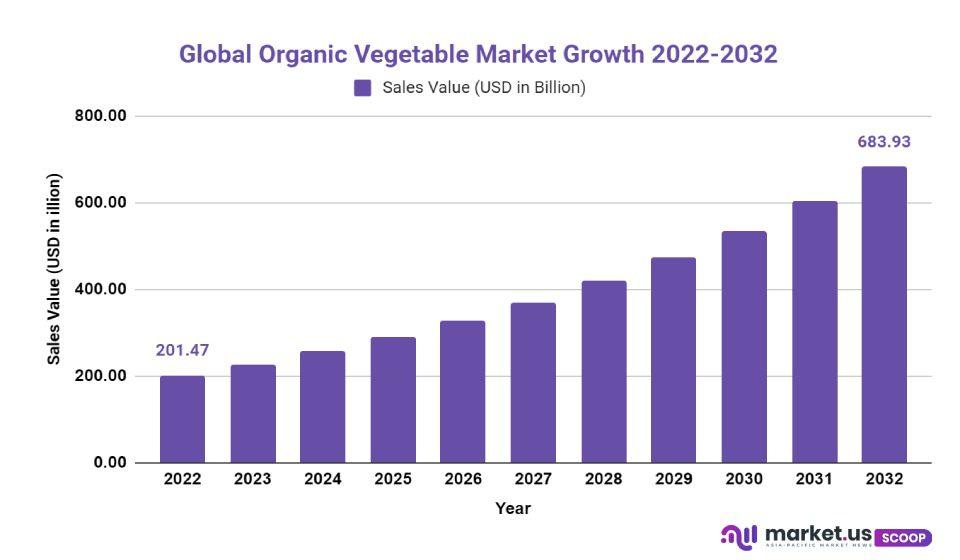 These nutrient-rich fruits and vegetables offer numerous benefits over conventionally grown produce. Organically produced food is free from harmful chemicals, which can help reduce exposure to toxins. This, in turn, helps protect the body's cells and organs from damage caused by chemical exposure, thereby potentially reducing the risk of certain diseases. Organic produce also contains higher levels of vitamins and minerals, which can help boost immunity and vitality. 
Anurag Sharma, the senior research analyst at Market.us, said, "Organic products are now more popular than ever because people are more aware of their safety and quality. By consuming organic, you can avoid ingesting hormones, antibiotics, or artificial preservatives in conventional foods; as such, you can enjoy peace of mind knowing that what you eat is healthy for both yourself and our planet."
Click here to check 200+ pages of indepth market analysis report on Organic vegetable market.
Organic Vegetables can be found in most grocery stores and farmer's markets. Many of these outlets also offer organic certification, ensuring the product has been grown under strict guidelines with no artificial inputs. Certified organic foods guarantee freshness and quality while offering peace of mind knowing that no harmful chemicals were used in production. 
Organic Vegetable gardening is an excellent way to ensure you are consuming the freshest and most nutritious produce possible. Growing your own organic vegetables has many advantages, such as reducing your carbon footprint and reducing trips to the grocery store.
Organically grown vegetables are popular for many home gardeners, as they can provide healthy and affordable produce. But growing organic vegetables requires more than just planting the seeds in the ground – soil, water, and temperature must all be well-managed to ensure a successful harvest. 
Here is an overview of essential tips on getting the best results regarding soil, water, and temperature requirements for organic vegetable gardening.  To start with the soil, make sure it's rich in organic matter, such as compost or manure, that will help feed your vegetables throughout the season. Also, consider adding a layer of mulch around your plants to help keep moisture levels consistent and reduce weed growth.
North America is the biggest organic fruits and vegetables market, followed closely by Europe and Asia-Pacific. Mexico had 39,763 hectares available for organic farming. This represented 3% of all the agricultural land in Mexico that is available for cultivating fruits or vegetables. 
Mexico's demand for organic fruits, vegetables, and other produce is low due to higher prices and confusion among consumers about the differences between conventional and organic products. Although the availability of these products has increased in modern retail over recent years, it can also be attributed to the growing interest of affluent customers and the rising middle-class population in Mexico, which could drive the market in the future.
---
---
Media Enquires
If you require any further information about a related market, please get in touch with us. we're happy to help you
+91 7008 614 496
+91 7008 614 496