Cloud Backup Services Reap Massive Success Offering Businesses the Ability to Save Data Securely Online, says Market.us
---
---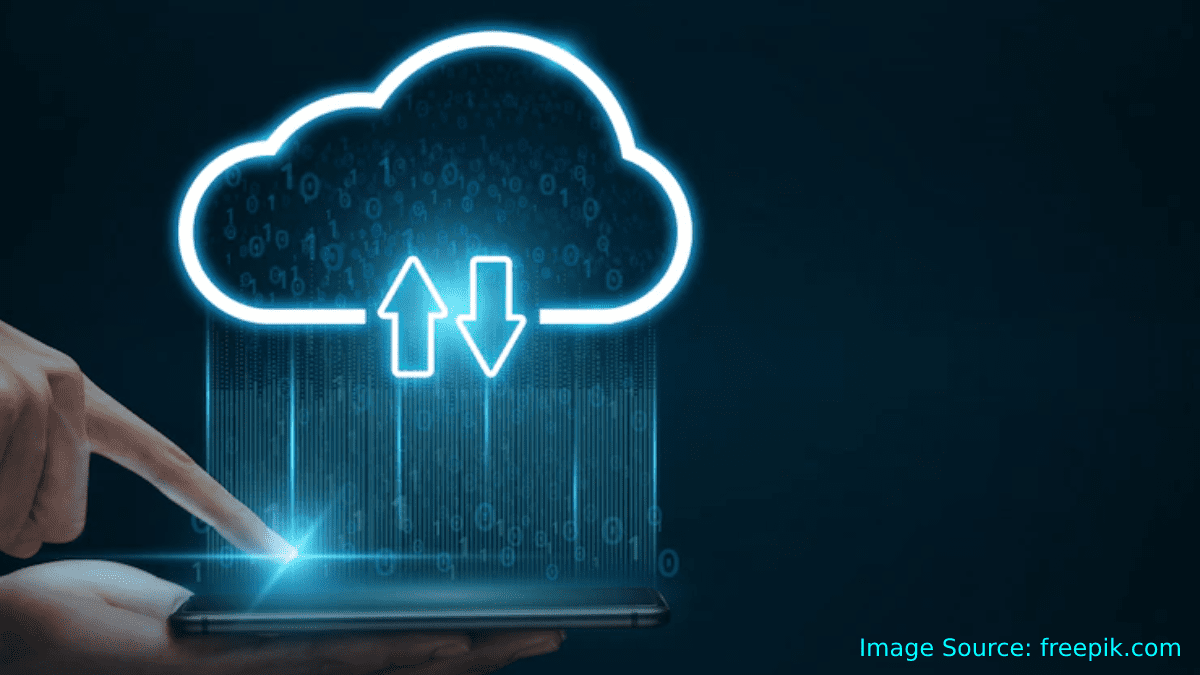 Online backup, commonly referred to as cloud backup, enables the transfer of a duplicate of a file to a secondary, off-site location for archival purposes in the event of hardware/software failures or unplanned calamities. The secondary server is typically hosted by a third-party service provider, who bills the user fees based on the volume of data viewed, the amount of storage space used, and the bandwidth needed for data transfer.
Without adding to the effort of the information technology (IT) personnel, cloud backup helps a company protect its data. As a result, it is utilized globally by both large corporations and small and medium-sized businesses (SMBs).
The availability of cloud backup for virtual machines, which is becoming a crucial component of the information technology (IT) infrastructure, is one of the key factors boosting the growth of the worldwide cloud backup market.
Due to its numerous advantages, including greater system resource use, many businesses are concentrating on attaining virtualization. In addition, the need for cloud backup is growing as a result of reduced costs, more efficiency than on-premises backup, and a considerable rise in the volume of data produced across a variety of businesses.
According to a report by Market.us," The global Cloud-based backup services market is expected to be valued at US $ 3,917.0 Million in 2022 and reach US $ 14,550.0 Million by 2030. A CAGR of 16.1% is expected for the market during the 2022-2030 forecast period."
Because of its lower prices, enormous data generation, superior efficacy than traditional on-premises backup methods, and growing acceptance of SaaS, cloud backup is growing in popularity. With the emergence of new technologies and applications, including the Internet of Things (IoT), artificial intelligence (AI), big data, and cloud computing, the sector is expanding.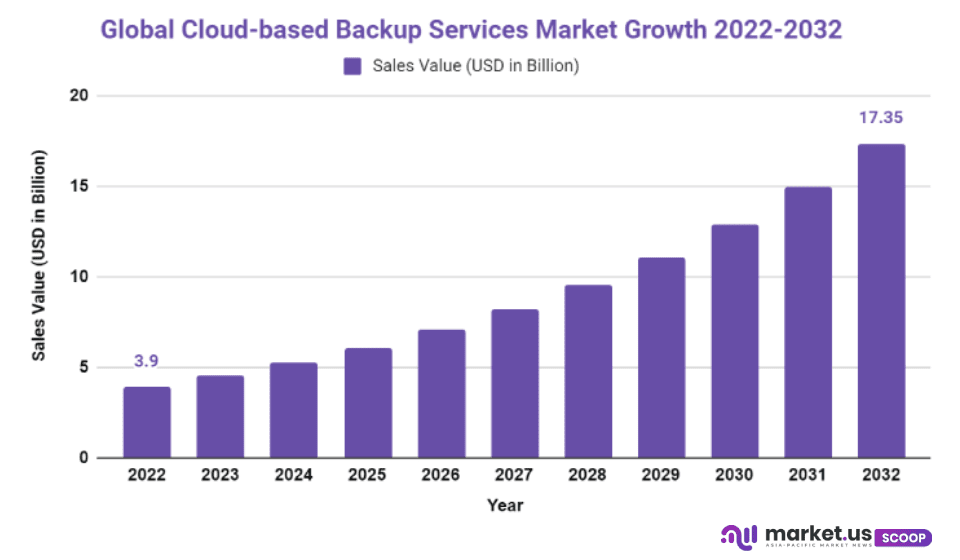 Anurag Sharma, a senior research analyst at Market.us said," According to the needs of the business, cloud backup enables easy data control and accessibility from any location with internet service. Large amounts of data can be easily managed because it provides continuous and automated backup to the cloud."
Click here to check – 200+ pages of in-depth market analysis reports on the Cloud-based backup services market.
He added," One of the main reasons to use cloud-based backup services is their capacity to increase security while reducing expenses. It makes backup easier than traditional backup and does away with the requirement for server maintenance by enabling the simple migration of large data collections. This is one of the main driving forces in this market."
Multi-region deployment is a major trend in cloud backup. This distributed cloud approach is simple to understand. If there are any critical workloads that run in one region, then the cloud backups will be affected at some point by downtime or slow performance.
AWS disruptions could bring down entire regions. All applications and backups will be lost until AWS services are restored in the region.
There are many ways to avoid outages. One can rely on AWS backup services to use snapshots or third-party products. Or even use S3 to backup and restore. These backups can be stored in different regions. The backups can be used to continue serving customers in the event that one region is lost.
The more companies operate in different regions and the more it uses regional distribution to spread backups to reduce risk, the more complicated the environment. Cloud costs are higher when there is more complexity in backup distribution. You should think strategically about how many regions will need to be created to store backups.
Data transfer latency and compliance issues are the two biggest problems facing the market for cloud-based backup services. These two important factors are restricting the growth of the global market. While transferring and backing up data, data loss is possible. This could lead to the loss of crucial data and result in a host of problems for the company.
Additionally, attempts can be made to retrieve the lost data after data loss. The erased data may not be successfully restored using this labor-intensive recovery procedure. As a result, the sector for cloud-based backup services may be seriously threatened by these compliance and latency problems. The key players need to fill this gap in the market.
---
---
Media Enquires
If you require any further information about a related market, please get in touch with us. we're happy to help you
+91 7008 614 496
+91 7008 614 496