Cloud-Based Solutions Poised to Boost Human Capital Management Market Growth
---
---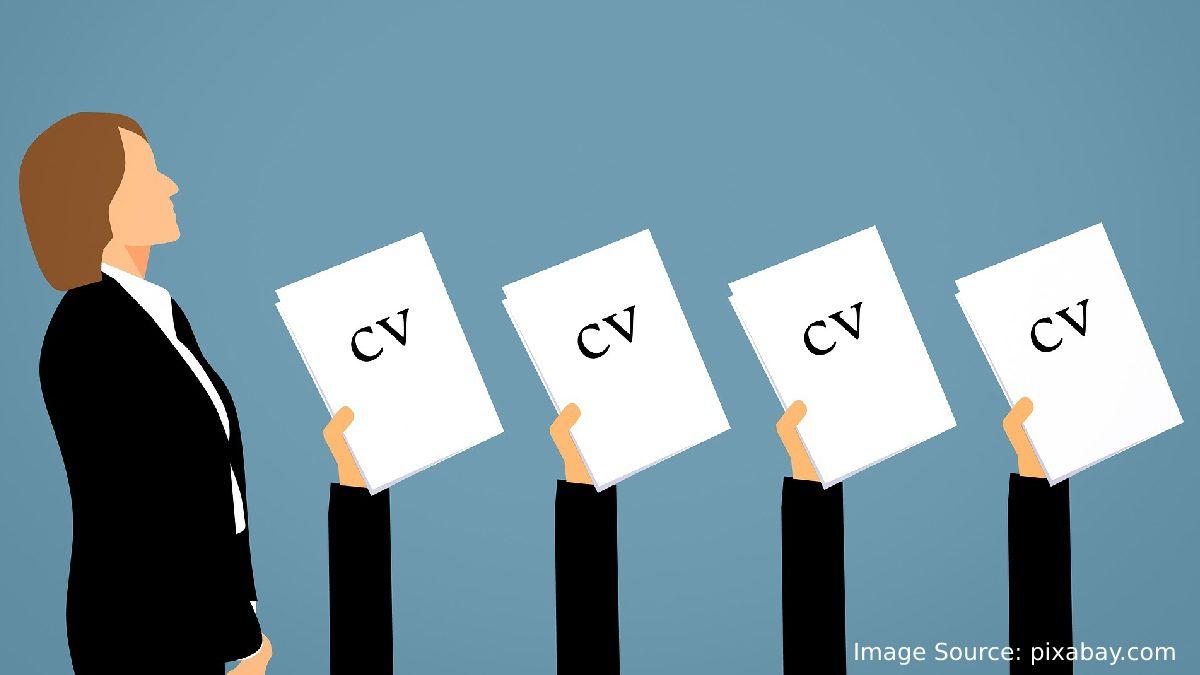 Due to the growing demand from SMBs for workforce management and performance management solutions for the effective and efficient administration of both customers and staff, the global human capital management (HCM) market has experienced rapid expansion.
According to a report by Market.us, "The size of the global human resource management market was estimated at USD 21.94 billion in 2022, and it is projected to increase at a CAGR of 13.2% from 2023 to 2032. It is expected to reach USD 75.81 billion in the projected time frame."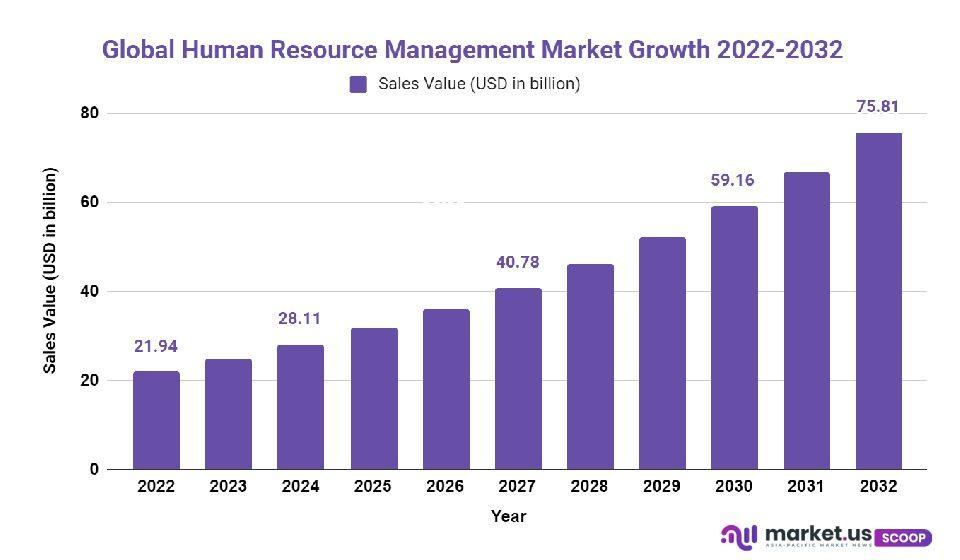 The efficient hiring, recruitment, and growth of a company's employees using tactical and strategic tools, processes, and practices to maximize their economic value is known as human capital management (HCM).
The three key components of human capital management are talent management, talent acquisition, and HR core management. Human capital management is used in a wide range of industries, including manufacturing, financial services, retail, and wholesale.
The efficacy and efficiency of activities involving human resources are increased by robotic process automation (RPA) technologies. Automation of repetitive HR operational processes, such as new hire onboarding, compensation administration, payroll management, and compliance reporting, is crucially aided by robotic process automation.
RPA decreases the additional IT costs needed for manual and repetitive processes while increasing the accuracy and speed of data management and processing.
Anurag Sharma, a senior research analyst at Market.us, said, "The market growth is anticipated to be boosted by the increased acceptance of cloud-based solutions and talent mobility. Talent mobility is a focus for organizations because it boosts employee engagement and retention by building a leadership pipeline. Putting in place a talent mobility program facilitates leadership candidate identification and performance management. The demand for talent management solutions is anticipated to increase as talent mobility receives more attention."
Over the anticipated period, demand for the market will increase due to the growing adoption of automation and digitization in HR processes to build agile and efficient ways. The growth may also be influenced by businesses' efforts to attract a suitable applicant pool, manage resources effectively, and retain human capital.
Companies are implementing these changes because they believe that these human resource management solutions will strengthen and improve HR operations, which will drive the market.
An increasing focus on effective staff management to promote development is the main driver of global human capital management (HCM) in SMBs. The industry will grow swiftly due to the expanding selection of intelligent workforce solutions.
The powerful technology will enable efficient worker utilization as well as staff scheduling. The industry is also predicted to grow as talent mobility and the cloud-based business model become more popular.
The security risk connected to the usage of cloud-based human capital management, however, is predicted to be a major obstacle to market progress.
To address the problem and increase employment rates, new laws and regulations will unavoidably create new market opportunities. Additionally, a wide range of market opportunities for HCM suppliers is predicted as a result of the increased usage of the cloud by small and medium-sized firms to efficiently manage their field and office workers.
The market for human capital management software is divided into regions, deployment types (cloud, on-premise), and solution types (talent management, payroll management, and workforce management).
Paychex Inc. launched new capabilities for Paychex Flex, an HR, payroll, and benefits solution, in May 2021 in response to the rising need for automated procedures and self-service onboarding.
With a revenue share of more than 35% in 2021, North America dominated the market. There are several vendors of HRM solutions in North America. North America has consistently been an early adopter of new technology and has embraced cloud-native technologies excessively.
Due to government expenditures and regional digitalization initiatives, Asia Pacific is expected to see the fastest CAGR between 2023 and 2032. Additionally, the growing number of automation projects being carried out to increase organizational productivity will be a major driver of the regional market.
---
---
Media Enquires
If you require any further information about a related market, please get in touch with us. we're happy to help you
+91 7008 614 496
+91 7008 614 496