Cloud Based Storage Market Set for Exponential Growth in Face of Data Explosion, says Market.us
---
---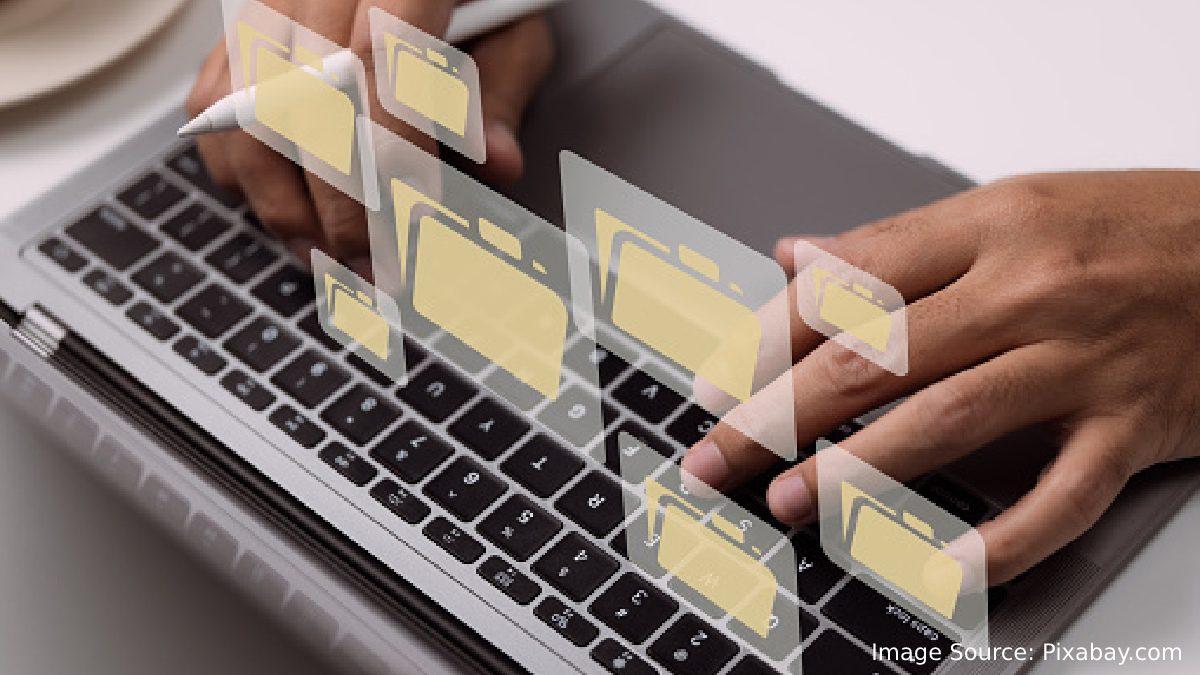 The market for cloud storage is predicted to develop as a result of rising data volumes across companies and the expanding demand to give distant workers constant access to data and files.
According to a report by Market.us, "In 2022, the market for cloud based storage was estimated to be worth USD 88.02 billion. The market is anticipated to expand at a CAGR of 25.4% from 2023 to 2032, rising from USD 110.38 billion in 2023 to USD 846.36 billion in 2032."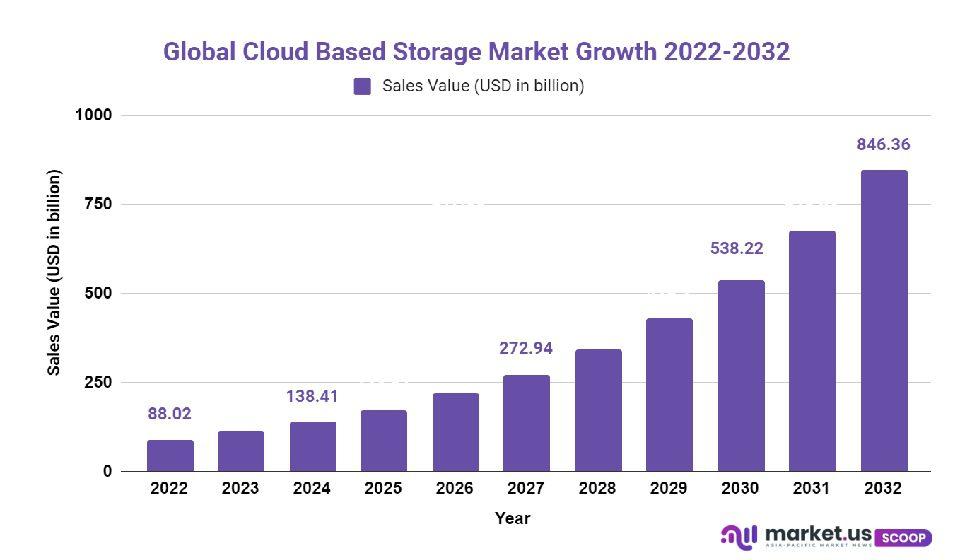 It is anticipated that 192 zettabytes of data/information will have been created, copied, recorded, and consumed globally by 2026, up from 84 zettabytes in 2022. Additionally, 512 exabytes of data will be produced globally by 2026.
The increasing demand for protection across all businesses and low-cost data backup and the necessity to handle the data generated by the expanding usage of mobile technologies both promote the use of cloud storage.
Businesses frequently look for ways to reduce operational expenses and boost profit margins, which they can achieve by outsourcing or using managed cloud services from outside suppliers.
Some of the major market participants have been successful in advancing the technology through strategic alliances, research and development, mergers, and acquisitions. Over the predicted period, this will increase demand for cloud storage.
Anurag Sharma, a senior research analyst at Market.us, said, "By 2023, there will be more than 16 million British customers of digital-only banks, and that number is projected to increase by 12 million by the year 2028. This suggests that in order to handle the rise, solutions like cloud storage will be needed, fueling their growth throughout the anticipated period."
Banks have started digitizing their work by introducing online portals through which a user can directly meet his work without any requirement for a bank official's intervention, in order to contain costs, increase customer insights, help monetize enterprise data assets, and deliver market-relevant products efficiently and quickly. Additionally, this leads to a significant rise in data generation, which encourages these institutions to use cloud storage.
With the ability to synchronize the enterprise, eliminate operational and data silos across finance, risk, customer support, and regulatory and enable institutions to combine massive data sets in one location for advanced analytics and integrated insights, cloud storage solutions are being adopted by banking service providers worldwide.
The expansion of this market is also driven by rising activities from technology providers to assist BFSI firms in making the switch to the cloud.
---
---
Media Enquires
If you require any further information about a related market, please get in touch with us. we're happy to help you
+91 7008 614 496
+91 7008 614 496