Cloud-Based Technologies Drives Unprecedented Growth in Web Hosting Services, says Market.us
---
---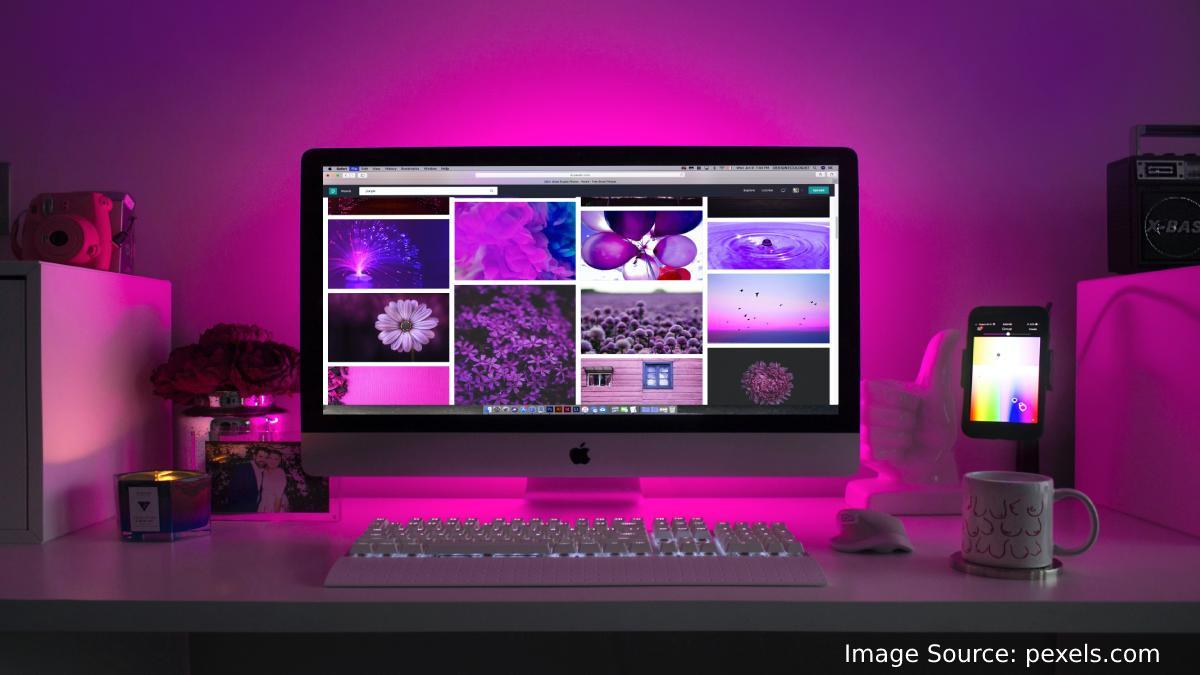 Web hosting services are a type of Internet hosting service that hosts websites for clients. It provides the necessary facilities for clients to create and maintain websites and makes them accessible via the World Wide Web. Companies providing web hosting services are called web hosts.
Businesses are shifting to online platforms due to increasing competition and digitalization. Small and medium businesses are also investing in launching websites to increase their online presence due to increased competition. This is driving demand for domain names in all industries.
According to research by Market.us, "The Web Hosting Service Market size is expected to be worth around USD 546.78 billion by 2032 from USD 104.47 billion in 2022, growing at a CAGR of 18% during the forecast period from 2022 to 2032."
Gaurav Yadav, a senior research analyst at Market.us, said, "As the digital age continues to shape modern economies, the demand for web hosting services has become essential for business success. Small and medium-sized businesses (SMBs) are now at the forefront of this trend, driving significant growth in the global web hosting market."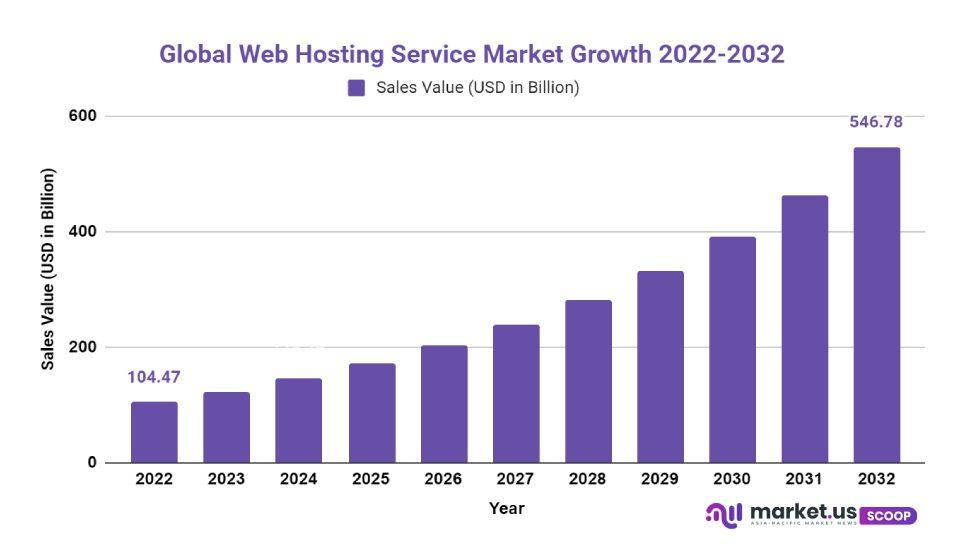 Companies are becoming more dependent on technology and web hosting services can help them provide a secure platform to host their websites and apps. The demand for web hosting services will continue to grow exponentially with increasing internet penetration and growing demand for digital services.
The market for web hosting services is highly concentrated, with the three largest players holding more than 70% of the overall market share. Cloud-based solutions are expected to drive the web hosting services market. Cloud computing is a popular trend in today's digital world. Cloud computing allows end users to access their data from any location using a secure, scalable infrastructure.
Cloud hosting services are expected to grow at the highest rate of CAGR over the forecast period. Cloud hosting services offer flexibility, cost-effectiveness, and scalability that are not available with traditional hosting services. Among others, the major players in web hosting services are GoDaddy Inc., HostGator, Endurance International Group Holdings, Inc., Rackspace Hosting, and Rackspace Hosting.
The web hosting service market has seen unprecedented growth in recent years, with more businesses turning to cloud-based solutions for their hosting needs. However, this growth could be challenged by rising security concerns. With the increasing sophistication of cyberattacks and the risks that come along with relying on third-party providers, businesses must take additional steps to ensure the safety of their data. 
Businesses grow and start to receive more web traffic. They may choose to switch from shared hosting to other hosting options, such as dedicated hosting, VPS, cloud hosting, and cloud hosting. Because large organizations need to handle a lot of traffic, they tend to choose dedicated hosting. 
The cost of dedicated hosting is high, so it's a good idea to consider your budget before you make a decision. Small and medium-sized businesses often have difficulty choosing dedicated servers due to their budget limitations.
Managed web hosting services are in high demand due to factors like the increased need to comply with regulatory requirements, the increasing pressure on companies to keep up with technological advances, and the dearth of technical expertise. This has contributed to the rapid growth of the market. Managed hosting is where hosting providers are responsible for the technical aspects of managing the website.
Covid-19 Impact on the Market:
The COVID-19 pandemic has had little impact on the market growth for web hosting services. However, web hosting service adoption has increased in unprecedented circumstances. Because most business owners are selling their products and services online, the pandemic has significantly impacted demand for web hosting services. By providing an online space, web hosting has allowed businesses to display their products and services.
---
---
Media Enquires
If you require any further information about a related market, please get in touch with us. we're happy to help you
+91 7008 614 496
+91 7008 614 496