Companies are Integrating the Latest Automobiles with Vehicle Tracking Systems for Improved Efficiency, says Market.us
---
---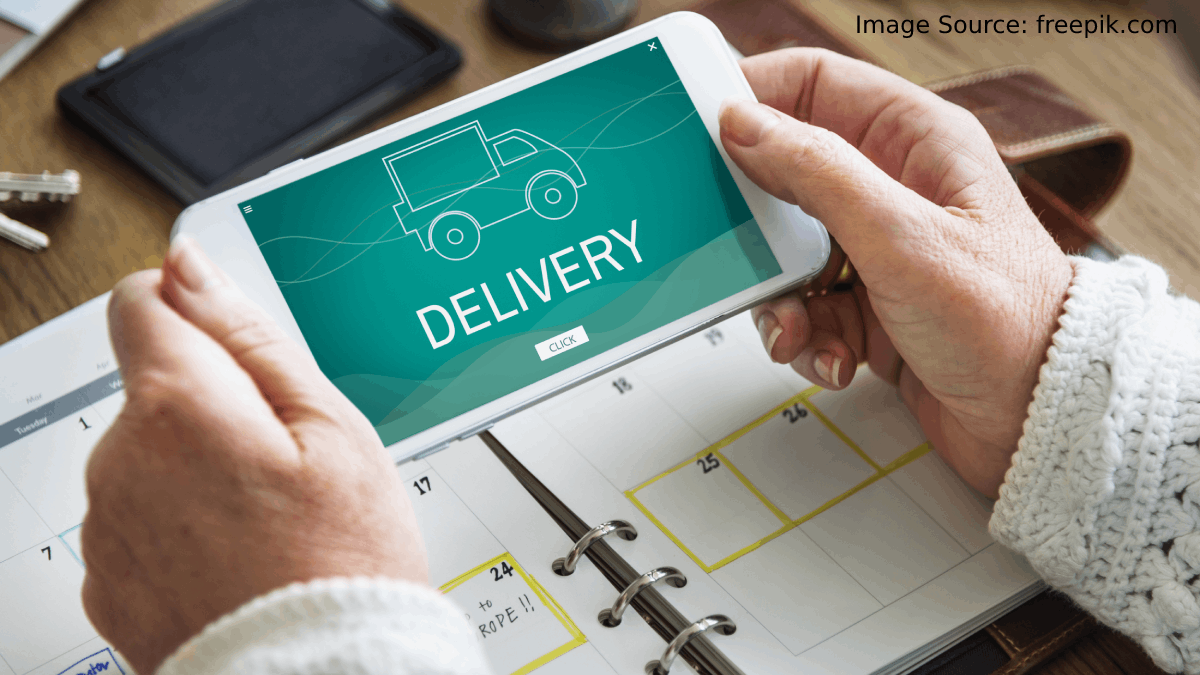 Vehicle tracking technology and GPS technology have advanced exponentially over the years to become an integral part of vehicle security and fleet management.
Modern GPS tracking systems are a testament to the power of telematics during the fourth industrial revolution. They can track vehicles, fuel consumption, route optimization, and scheduling. As telematics is a hot investment market, there has been an increase in the number of companies that offer GPS tracking solutions.
According to the latest report by Market.us," The Global Vehicle Tracking Systems Market is expected to grow at a CAGR of roughly 13.6% over the next ten years and will reach USD 73.52 Bn in 2032, from USD 20.54 Mn in 2022″
The report highlights the key trends shaping the Global Vehicle Tracking Systems Market in the upcoming years. This report provides qualitative and quantitative analysis in terms of market dynamics, competition scenarios, opportunity analysis, recent developments, market growth, etc., for the forecast year up to 2032.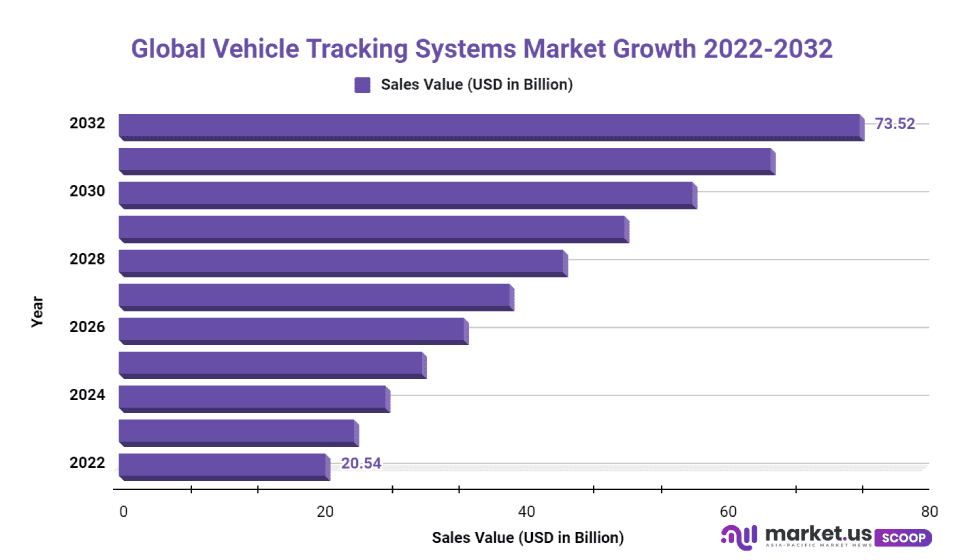 Anurag Sharma, a senior research analyst at Market.us, said," The increasing adoption of advanced technology and growing concerns about vehicle safety and security drives the market growth. This is due to the increased fleet operations in emerging countries and government regulations for vehicle tracking devices being installed in commercial and passenger vehicles."
He added," Market growth is expected to be driven by the increasing adoption of intelligent transport systems and the introduction of 5G into vehicle connectivity. Advanced and standard vehicle tracking systems are also needed due to the increasing demand for semi-autonomous, autonomous vehicles."
Vehicle tracking systems work in a closed system that includes the GSM/GPRS, surveying and cartography, GSM/GPRS, specialist software, and a global positioning system. The vehicle tracking system market has seen significant growth due to the expansion of modern technologies like artificial intelligence, IoT, and digitization.
The smartphone plays an essential role in our daily lives. Manufacturers have been able to offer a wide range of smartphones at lower prices thanks to the technological revolution. Smartphone users can access GPS signals to track cars, etc., thanks to technological advances and other software applications.
GPS tracking devices are smaller than smartphones, and they are expected to get smaller in the future. Recent technological advances have made it possible to create tiny GPS receivers with small batteries. This makes GPS tracking units very durable.
The vehicle tracking system not only lets the user monitor the drivers and track the data, but it also helps to maintain the fleet. The fleet's health and performance can be spotted using a good tracking system. This helps optimize the vehicle's performance, prevent breakdowns, and provide timely diagnostics and real-time fault code alerts.
For Instance, Ford has installed an Intelligent Oil-Life Monitor (IOLM), which can automatically monitor the vehicle's oil life with an onboard computer system. The user is alerted when it's time to change the oil in order to address the issue.
The impact of external events such as COVID-19 disruptions and the conflict in Ukraine has highlighted the danger that these external events can pose to the automotive industry. Automakers and suppliers need to ensure that resilient supply chains are in place to support changing demands, such as increasing demand for EV components and combating shortages of batteries and chips, in an evolving automotive landscape. Businesses will be able to respond to disruptions in their supply chains through technology.
Real-time monitoring and analysis allow for better forecasting of supply and demand. This fosters a more flexible and resilient supply chain. Dealers, suppliers, and carmakers can react quickly to unexpected events, make better inventory management decisions, reduce waste, and make more money.
To succeed in the new age of mobility, Zero Motorcycles, an electric motorcycle company, and BMW, a multinational German manufacturer of EVs/motorcycles joined forces with SAP. Zero Motorcycles and BMW are able to achieve operational resilience and push the boundaries of innovation by providing real-time data, detailed insights into performance, and analytics to help improve decision-making throughout the manufacturing value chain.
The top vehicle tracking system players face challenges due to the increasing number of choices that can cause market shifts. The fragmented industry structure is a result of the increasing number of industry players. The vehicle tracking system market analysis will, on the contrary, create opportunities in the market for players by engaging in new segments from different industry verticals.
---
---
Media Enquires
If you require any further information about a related market, please get in touch with us. we're happy to help you
+91 7008 614 496
+91 7008 614 496