Competition Heats Up as Automakers Compete for Performance Gains in Automotive Coil Spring Sector, says Market.us
---
---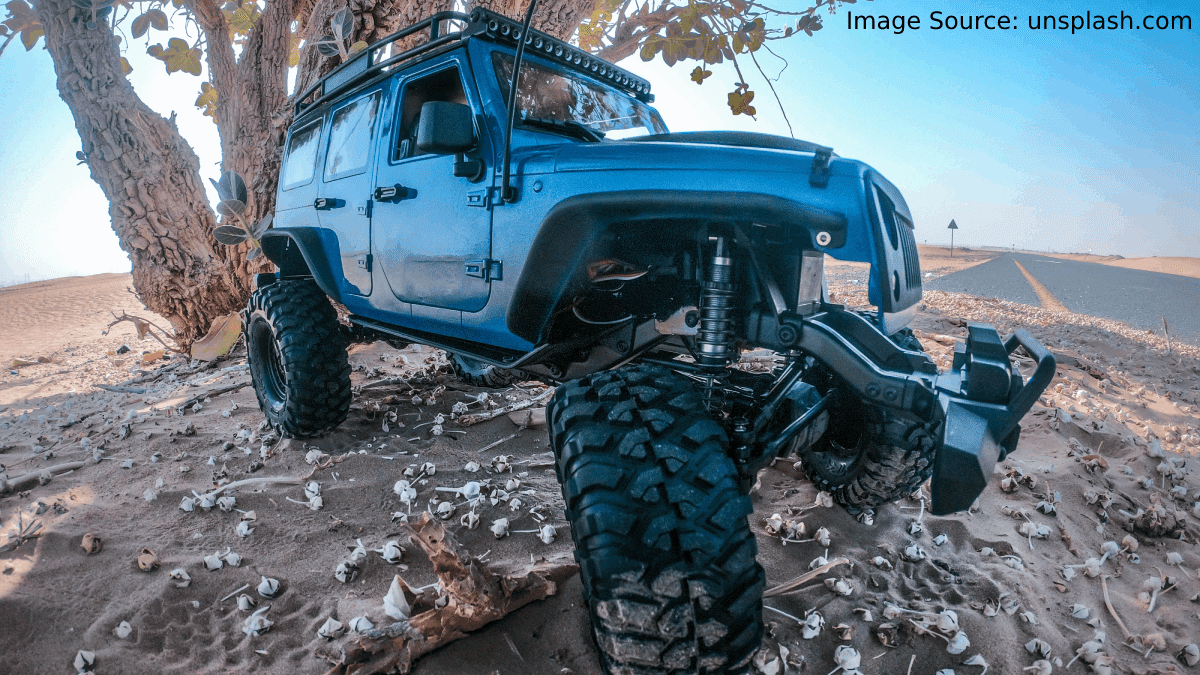 The automobile industry is experiencing continuous innovation as manufacturers try to improve vehicle performance. To strengthen their market position, companies involved in expanding the automotive coil spring market will likely take advantage of opportunities in the aftermarket.
The automobile coil spring industry has seen a significant increase in lightweight vehicles over the past decade. The popularity of replacing worn-out springs is growing as car owners become more aware of signs such as vehicle wobble, bouncing motions, and vehicle wobble.
According to a report by Market.us, "The Automotive coil spring market is valued at USD 3542.12 Million in 2022 and will reach USD 6034.24 Million by 2030. This represents a 6.53% CAGR over the 2022-2030 forecast period."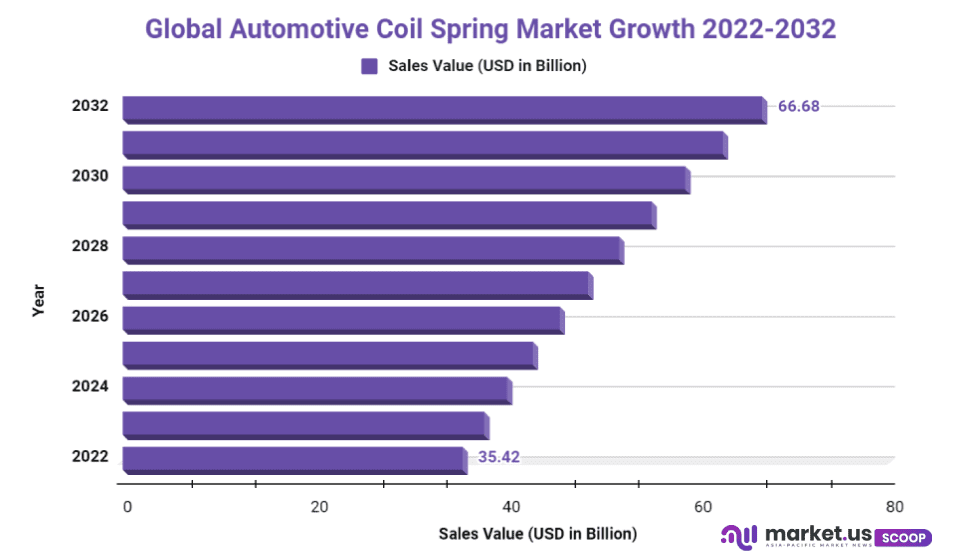 Anurag Sharma, a senior research analyst at Market.us, said," The suspension system of an automobile's vehicle is one of its most important components. Current trends indicate that automotive coil springs will continue to be more popular than leaf springs. The technology is becoming more common in heavy-duty vehicles around the globe, so the demand for coil springs in automobiles will likely rise over the next few years. Companies today focus on increasing their products' durability and timeframe."
Rising vehicle production is directly proportional to rising demand for automotive parts like automotive coil springs. The growing demand for automotive coil springs is expected to propel the market for them. It has been a standard part of all types of vehicles in the world market and will continue to be a driving force in the market for automotive coil springs.
For better vehicle performance, high-performance materials are used to manufacture suspension products. Automotive coil springs are made from high-quality materials that allow vehicles to run more efficiently and reduce fuel consumption. A lower fuel consumption means a lower total vehicle ownership cost. The automotive coil spring market is expected to grow at a faster rate during the 2022-2030 forecast period due to the rising preference for road transport.
Other factors that are expected to increase the market's growth include the increasing popularity of helical Springs, the growing demand for quality automotive products, the rising demand for luxury, comfort, and fatigue resistance, as well as the high demand for these vehicles due to their exceptional strength to weight ratio.
The average vehicle age is increasing globally. This is driving up the demand for shock absorbers in the aftermarket. The demand for shock absorbers will increase if the vehicle is kept longer.
The market can be divided into Automotive Aftermarket and Automotive OEM based on its Application. Automotive Aftermarket holds the largest market share during the forecast period.
China is Asia Pacific's largest market. All major automakers are based in China and are also significant exporters of automobiles worldwide. On the other hand, India is an emerging automotive market, and the country's demand for coil springs is expected to grow.
Europe is another important market for automotive coil springs due to its high penetration among cars in the region. The region's vehicle production is steadily increasing, driving demand for automotive coil springs. The high production of executive and luxury vehicles in Europe is driving the penetration of coil springs. This will continue to drive the market for coil springs in the region over the forecast period.
Automotive coils are being developed from new materials by those involved in the supply chain. Companies are not only focusing on developing durable automotive spring coils but also looking into developing advanced automotive coils from other materials. Although traditional automotive spring coils are made of steel, manufacturers are active in research and development to unlock automotive spring coils made with epoxy resins or glass fiber.
---
---
Media Enquires
If you require any further information about a related market, please get in touch with us. we're happy to help you
+91 7008 614 496
+91 7008 614 496