Competition in Growing Smart TV Market Ignites Innovation, Companies Adopting New Policies, says Market.us
---
---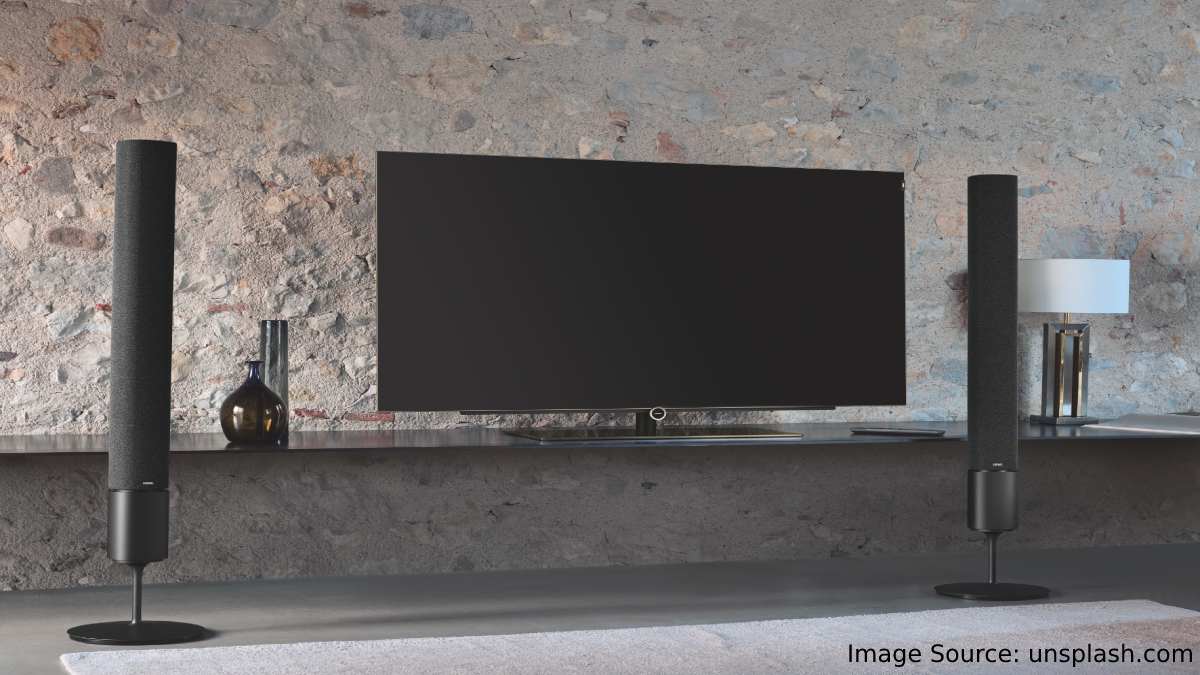 Smart TV is digital televisions that can be connected to the Internet. They allow users to access online content. Many smart TV platforms are available, each offering features and applications. Smart TV has many advantages over traditional TVs. They can stream online content, access apps, and browse the internet, among other things. 
Smart TV offers superior picture quality and sound, while many models have built-in microphones and cameras that can be used to make video calls and other interactive features.
According to Market.us, the research mentioned "In 2022, the Smart TV Market was valued at USD 798.6 billion the market is expected to grow at an 11.2% CAGR and reach USD 2308.75 billion during the forecast period (2022-2032)".
Gaurav Yadav, senior research analyst at Market.us said, "Growth will be facilitated by changing company strategies to compete with competitors, such as new product development, collaborations, agreements, partnerships, and mergers & acquisitions. Smart TVs are expected to be affected by the higher price of smart TVs than normal over the forecast period."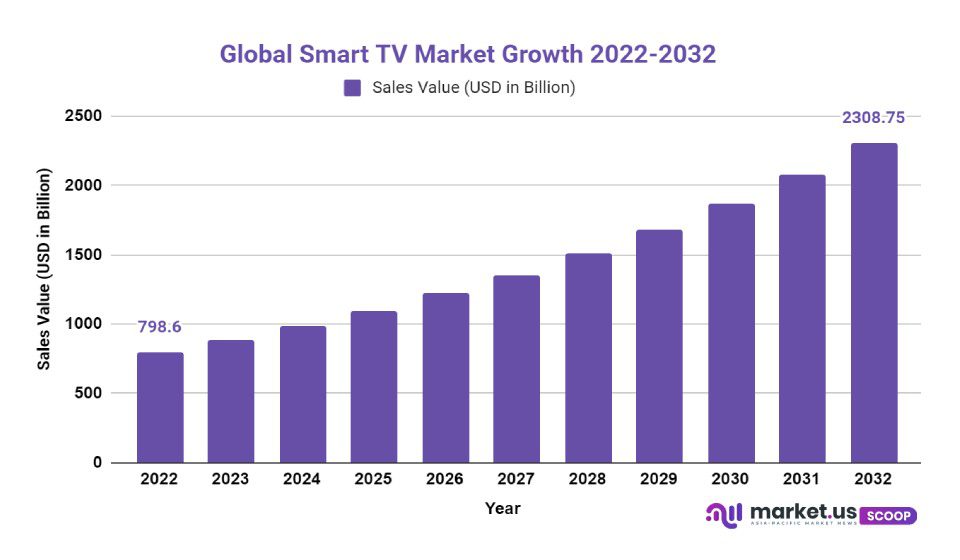 Smart TV can be more costly than traditional TVs and may require a monthly fee to access all their features. Smart TV is still developing and may not have all the necessary features. The smart TV has a built-in computer that connects to the internet and runs apps. They can be used to stream TV shows and movies and listen to music and other audio. 
You will need to connect your smart TV to your Wi-Fi network to set it up. After it's connected, you can use all the features it offers. Netflix, Hulu, and Amazon Prime Video are some of the most used apps on smart TV. A smart TV is a great option if you're looking for a new TV. These TVs are simple to use and have various features that keep your attention for hours.
Smart TV is technology advancements and changing lifestyles. However, the commercial sector is experiencing greater growth. Smart TV growth is driven by the increasing purchasing power of people in developing countries due to their increasing disposable income. 
Technological advancements in TV resolution are the driving force behind the smart TV market. Manufacturers are creating application-loaded smart TVs that are visually perfect due to rapid advances in smart TV software. OLED and QLED display technologies provide excellent color, lighting, and sharpness. They also allow for display imagery to be displayed with great contrast and sharpness. Smart TVs will be in high demand in both developing and developed regions due to their innovative design and features.
Smart TV is the newest trend in TV markets. There are becoming increasingly popular due to the many features they provide that other TV lack. You can connect to the internet, have apps, and control them with your voice. Some smart TVs can reach 75 inches. These restraining factors aside, technological advances such as the introduction of 8K technologies and higher internet bandwidths in developing economies in the future, such as 4G/5G & 5G, are expected to provide market players with additional opportunities to increase their revenue share.
Smart TVs are a wonderful addition to any home. They provide access to streaming content, apps, and other features that will enhance your TV-watching experience. There are some things you should consider before buying a smart television. These include the price, internet connection requirements, and privacy concerns. 
---
---
Media Enquires
If you require any further information about a related market, please get in touch with us. we're happy to help you
+91 7008 614 496
+91 7008 614 496