Construction and Automotive Segments Drive Flat Steel Market to New Heights, says Market.us
---
---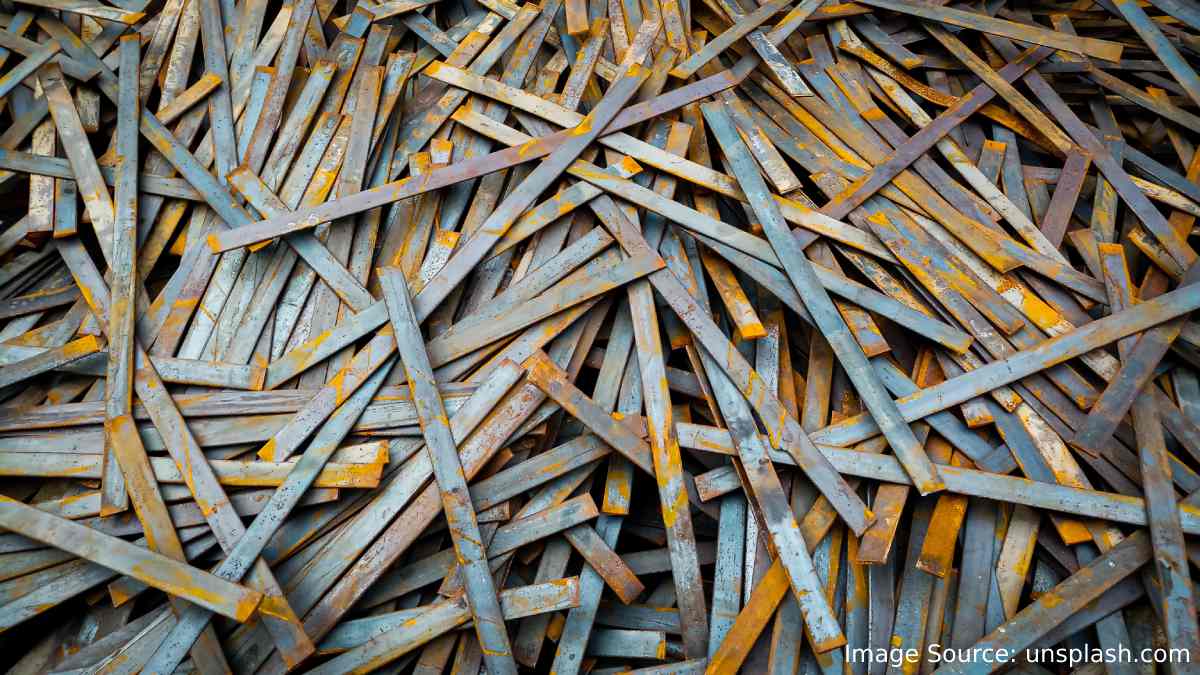 Flat steel will be in demand as a building material and for infrastructure applications due to the rapidly growing construction industry. Favorable government initiatives and advances in flat steel technology will boost the industry's growth. Flat steel's recyclability, as well as its reusability, is expected to increase its popularity over the next few years.
According to a report by Market.us, "In 2022, the global flat steel market reached a valuation of USD 955.46 million. Market growth is expected to continue at 4.7% annually through 2022-2032, bringing it to USD 1512.43 billion by 2032."
The growing demand for automobiles by consumers will support market growth. This is due to the global population's increasing transportation needs and the rising number of people living there.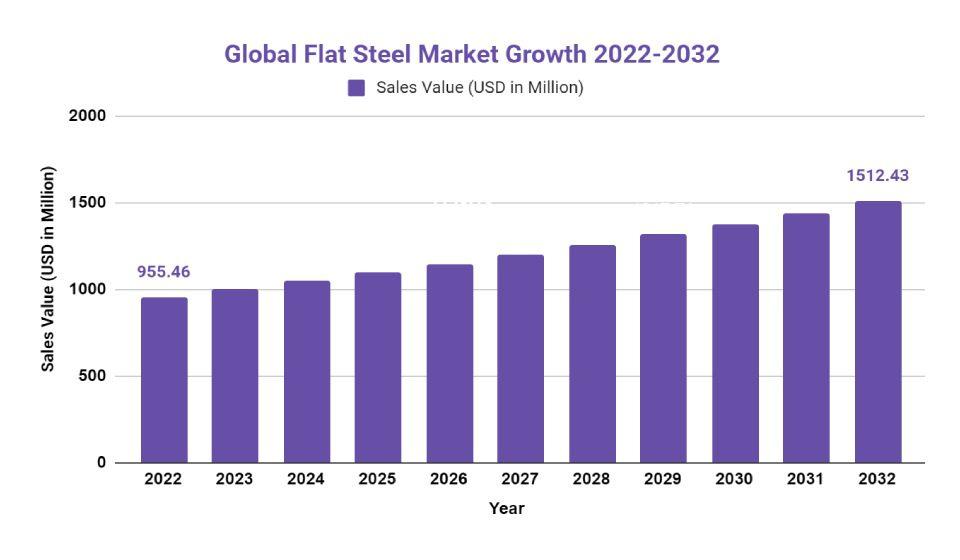 Gaurav Yadav, the Market.us senior analyst, stated, "Flat steel industry growth is expected to be driven by the increasing demand for lightweight vehicles, which are fuel-efficient and cost-effective. Rising government investments in infrastructure development will also support market growth."
He added," Growing population, urbanization, and the increasing pace at which nuclearization is taking place are the main drivers for the industry's growth."
Flat steel's market growth is driven by rapid industrialization, building and construction sector growth, and rapid urbanization. Flat steel is also used in many construction applications. This increases the per capita income and economic growth. The growing automotive industry also influences flat steel's market growth.
Flat steel is gaining popularity in automobile construction, panels, doors, and engine blocks. It can also produce wheels, fuel tanks, steering, and brake systems. To reduce vehicle weight and increase fuel efficiency, automobile manufacturers use flat and advanced high-strength steel (AHSS). 
The market is also growing because of the increased use of recycled steel scrap. The market will also be driven by other factors, such as extensive infrastructure developments, particularly in developing countries, and the implementation of favorable government policy.
This industry is highly competitive, with many multinational companies operating with high production volumes. Global market companies are highly integrated, from flat steel production to sales and distribution to different locations.
A lack of raw materials is currently limiting the flat steel market. The ongoing trade dispute between China and the US has resulted in a decline in steel exports from China. Due to a limited supply of raw materials, flat steel prices have risen, impacting customers' demand.
The prices of key raw materials for flat steel products such as iron ore, coal, and coke are extremely volatile. This increases market expansion and reduces the risk to producers. There are a lot of small and medium-sized players in the global flat steel market. This increases competition and reduces profit margins.
The slow pace of technological advancement is another factor that has slowed the growth of flat steel markets. Flat steel manufacturing has been relatively unchanged over the years. This makes it difficult for companies to increase efficiency and reduce costs.
Due to strong demand from end-use industries, the flat steel market will experience significant growth over the next five years. Due to its rapidly growing economies, Asia Pacific will be the fastest-growing region for flat steel.
China is a major global exporter and one of the largest steel producers. Flat steel is also used in applications such as garden sheds and fencing, automobiles, construction, machinery, etc. Flat steel demand is expected to grow due to increased demand from the automotive sector. Market growth is expected to be driven by increased construction demand over the forecast period.
---
---
Media Enquires
If you require any further information about a related market, please get in touch with us. we're happy to help you
+91 7008 614 496
+91 7008 614 496