Consumers are Spending More on Household Smart Appliances for Improvements and Remodeling says, Market.us
---
---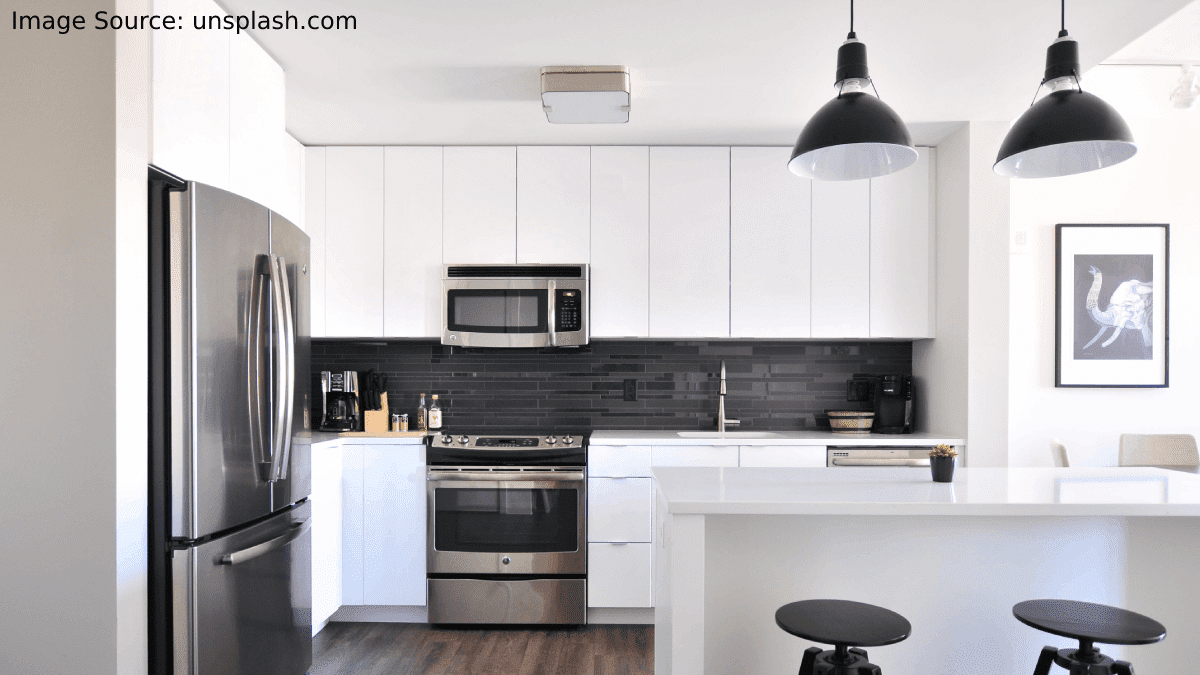 Product demand is driven by many factors such as increasing Household Smart Appliances penetration, growing home improvement projects, rapid IT and wireless communication developments, and rising product demand. Different smart products are being developed for residential use by the increasing number of home improvement projects in Western nations.
Due to rising mortgage and home prices, Which is also driving up product demand. The industry was greatly affected by the COVID-19 pandemic. The socioeconomic effects of the pandemic are still being felt by consumers.
According to Market.us, "The Household Smart Appliance Market will be worth approximately USD 76.35 Million by 2032, up from USD 33.46 Million in 2022. This market is growing at an 8.60% CAGR during the forecast period 2022-2032."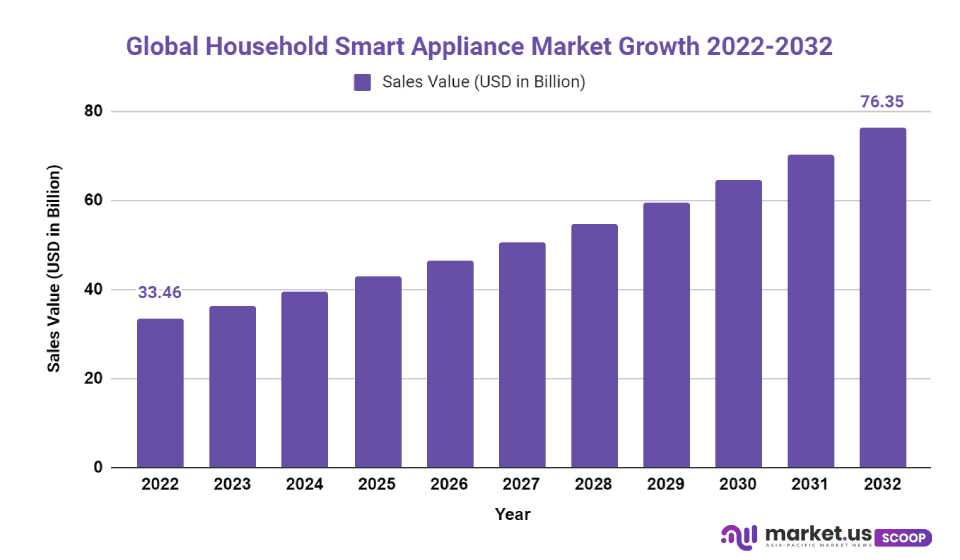 Gaurav Yadav, a senior research analyst at Market.us, said," Industry growth is being augmented by technological innovations that are integrated into homes. To meet the needs of tech-savvy customers, manufacturers are constantly developing and updating smart home appliances. Brands have also been creating smart automation and high-tech features for their smart homes."
Millennials will be attracted to digital smart dials and voice-controlled lighting that can be programmed with programmable features. However, the high cost of technological innovation can have a negative effect on industry growth.
The rising popularity of online/eCommerce sales will likely lead to the industry's recovery. Many homeowners have taken steps to remodel or renovate their homes. Many companies have seen an increase in remodeling projects since the pandemic.
The industry is thriving and brands are paying more attention to their customers. They have been changing their marketing strategies to get customer attention. Most brands were forced to use social media and online marketing in response to the coronavirus pandemic. Platforms like Instagram, YouTube, and YouTube offer huge opportunities for digital advertising campaigns.
Between 2022 and 2030, the smart air purifier market will grow faster. Smart air purifiers are becoming an integral part of smart homes as people become more conscious of their health and the environment they live in.
Smart purifiers are becoming more popular because they provide more flexibility and convenience than traditional air purifiers. These devices are more efficient due to touch-sensitive controls and real-time reporting and reporting.
Globally, the industry can be divided into smart washers and smart refrigerators, as well as smart TV and smart air purifiers. The smart washing machine segment accounted for over 31.45% of the global revenue in 2021.
This segment will be dominant in the future. This segment's growth is supported in part by the growing awareness of new technologies. Changes in lifestyles, increasing per capita income, as well as increased energy efficiency will all likely drive product demand.
Artificial intelligence (AI) technologies allow products to think like humans. They allow us to better understand the brain and how it works. AI is very popular today. AI is used in many industries, including healthcare, manufacturing, banking, and automotive. To make appliances more personal and easier to use, smart appliance companies are working with AI to integrating AI into their products.
AI can help identify patterns of usage, preferences, and potential technologies. It helps to identify gaps in smart appliance capabilities and usage. This will allow companies in the smart appliance industry to improve their products and meet customer needs in the future.
LG Electronics (South Korea), for example, introduced AI-enabled Proactive customer Care to provide personalized support and alerts. This free Proactive Customer Care service is available to users who purchase certain LG appliances via the LG ThinQ App. This app is available on both Android and iOS phones.
The smart appliance offers a variety of products. An oven is a kitchen appliance that heats and cooks food. Smart ovens do the same job but have additional features like a touchscreen door, multifunctional cooking options, and cameras that allow you to inspect food without having to open the door.
Smart ovens can be connected to Wi-Fi and used voice recognition. Smartphones and tablets can be used for setting timers, monitoring cooking status, and preheating food in NFC-enabled ovens. A user can monitor the oven's self-cleaning. Smart ovens allow users to select a recipe from pre-programmed ones, set the temperature and time, and download favorite recipes. They can also assist with grocery shopping.
Smartphone users and Internet users are worried about the misuse of their personal data, including names, email addresses, and home addresses. Companies often control household smart appliances using smartphone apps. These apps collect consumer data, increasing consumer privacy concerns. Privacy concerns could be a barrier to the market growth for household smart appliances.
---
---
Media Enquires
If you require any further information about a related market, please get in touch with us. we're happy to help you
+91 7008 614 496
+91 7008 614 496