Consumers Changing Habits Creating New Opportunities in Entertainment Market, says Market.us
---
---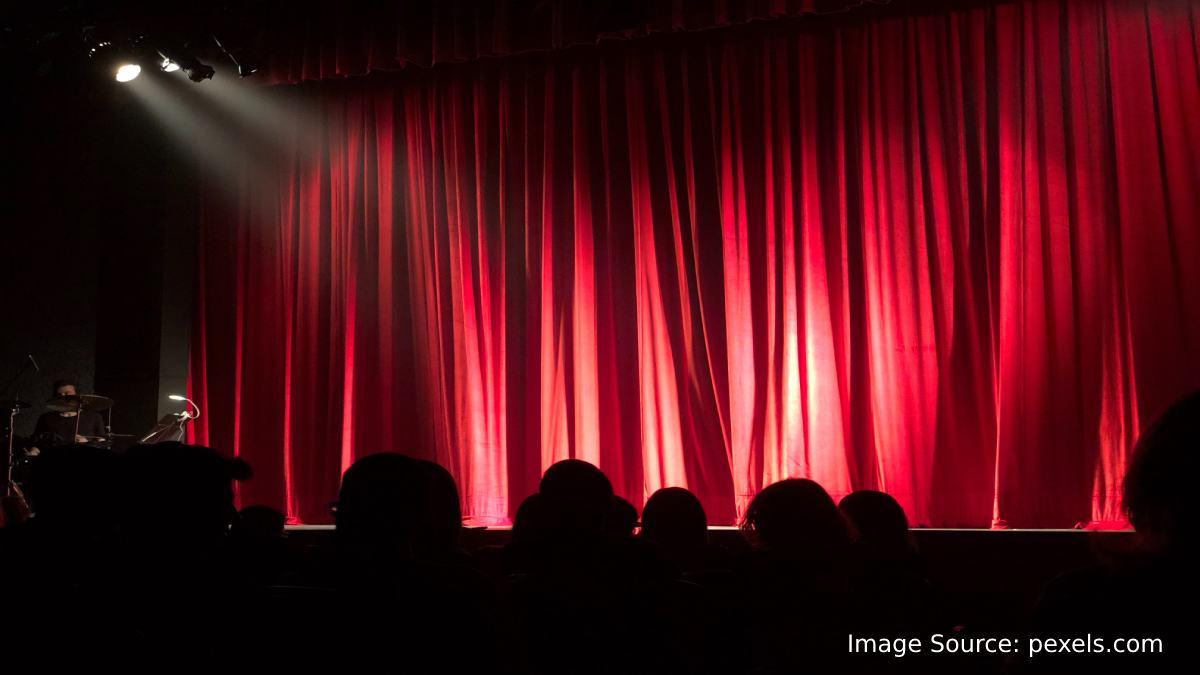 The entertainment industry is comprised of a variety of companies that create and regulate the kinds of entertainment produced as well as distributed to the public. It is shaped by various sub-groups which develop and maintain the foundations of the overall entertainment industry.
These sub-industries of entertainment provide the public with a wide range of entertainment options, which include music entertainment, show entertainment, mass media entertainment as well as electronic entertainment. Live entertainment includes entertainment like circuses, comic shows, sporting events, performance arts, musical theatre shows, and musical performances.
Musical entertainment can be described as concerts and orchestras and also the composers, vocalists as well as musicians. The entertainment at exhibitions includes amusement parks, trade shows, or fairs. Mass media consists of films, the internet, and broadcasting in addition to others. Electronic entertainment is made up primarily of video games.
According to research by Market.us, "The Global Entertainment Market was valued at USD 97.47 billion in 2022. It is expected to grow at a 7.2% CAGR and reach USD 195.34 billion between 2023 and 2032."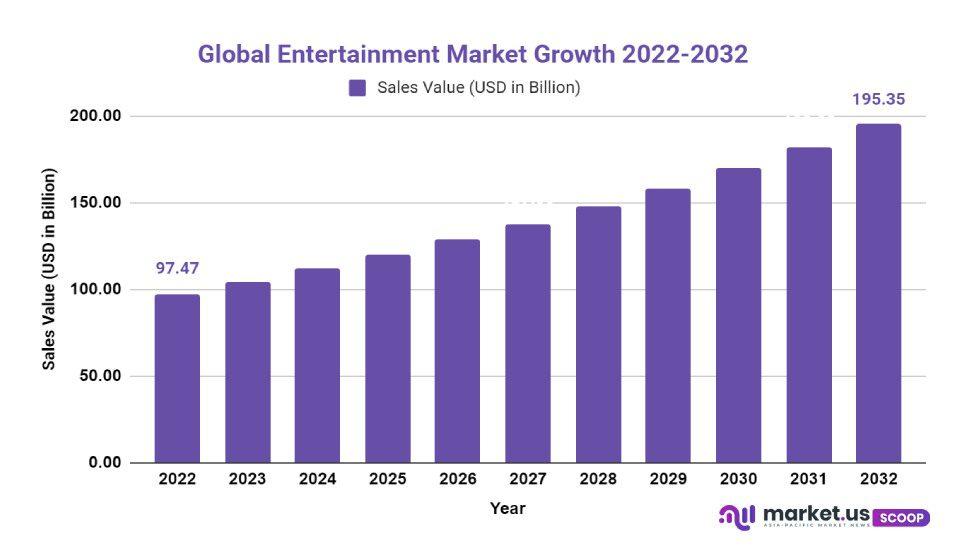 Gaurav Yadav, a senior research analyst at Market.us, said, "As consumers become more digitally conscious, their media and entertainment consumption habits and purchasing habits have also changed. From multi-tasking during TV viewing to accessing the information on various devices. This market presents opportunities and challenges around the distribution and utilization of printed and digital content for businesses in the industry." 
User experiences and their interaction in the industry of media remain the main goal of business when investing in this industry.
The market for entertainment and media is extremely competitive and is comprised of some of the most prominent players across the sector. As regards market shares, a few of the biggest players are currently ruling the entertainment and movie market. 
However, with the advancement of the new technology of networks (5G) in OTT services new players are expanding their market reach, expanding their business presence across emerging economies.
The growing market for online entertainment is expected to be driven by the increased popularity of smartphones and the availability of inexpensive internet connectivity. The advancements in smartphone technology and the increase in the use of smartphones are predicted to lead to massive market demand for phones.
The increasing size of smartphones and touchscreens has enhanced the visual and audio experience. Therefore, an increase in the usage of smartphones is anticipated to drive the expansion of online entertainment over the forecast time.
The entertainment industry is a rapidly growing and highly competitive sector, with more people turning to television shows, movies, streaming services, and other forms of media for their leisure activities. 
While there are many potential benefits to be gained from the entertainment market, there are also certain factors that can impede its success and impede the growth of individual companies within it. 
One of the biggest challenges facing the entertainment industry is that people are becoming more media savvy and are less willing to pay for content. For example, the music industry is struggling to compete with online streaming services that allow users to listen to music for free. 
This is evident in the fact that music sales are down, and many people download their music illegally from the internet. Another challenge facing the entertainment industry is that it has a large number of competitors that make content for free. 
---
---
Media Enquires
If you require any further information about a related market, please get in touch with us. we're happy to help you
+91 7008 614 496
+91 7008 614 496