Consumers Flock to Gluten Free Products as Manufacturers Provide More Options, says Market.us
---
---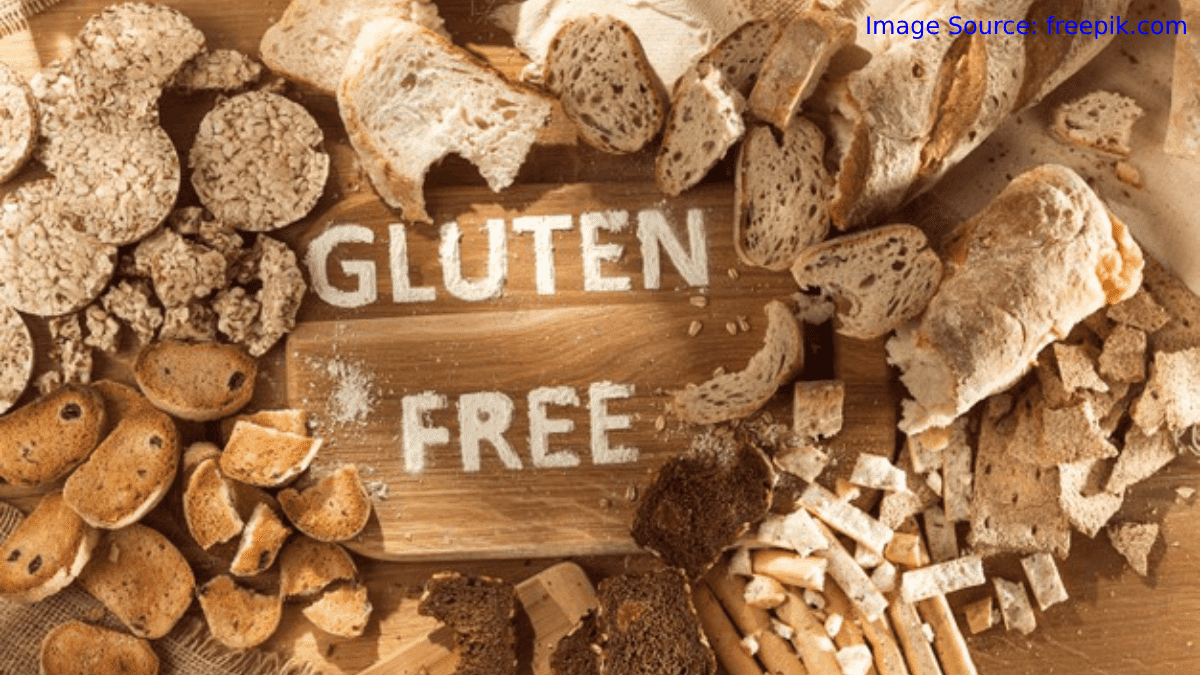 Gluten is a protein found in many grains, including wheat, triticale, and barley as well as rye and oats. With the introduction of new products and more options for gluten-free food, the market is becoming more attractive than ever. To satisfy people with gluten sensitivity as well as those who want to eliminate gluten from their diets, the gluten-free market is expanding.
According to the latest report by Market.us, " The Global Gluten Free Products Market is expected to grow at a CAGR of roughly 9.60% over the next ten years and will reach USD 6.4 Bn in 2032, from USD 2.7 Bn in 2022."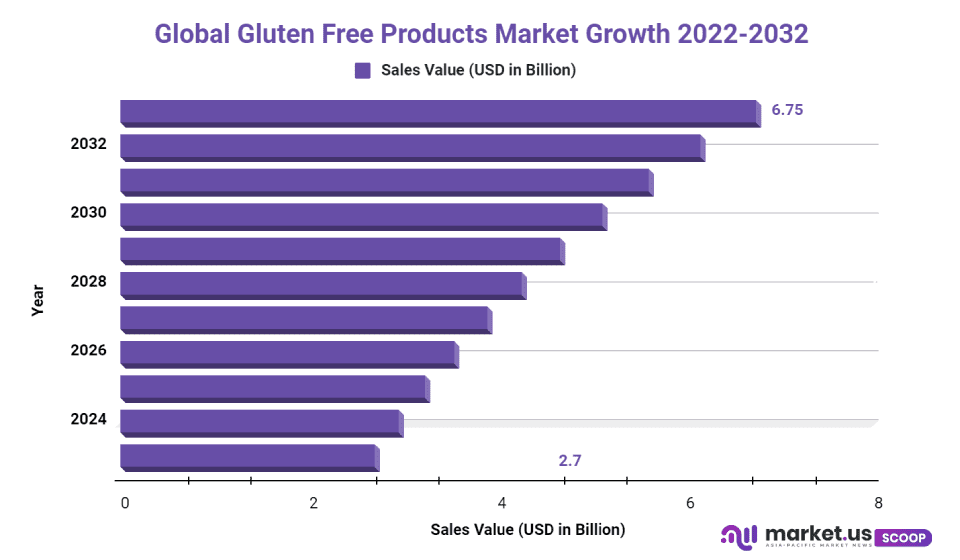 The fast-growing gluten-free products market offers exciting growth opportunities for competitors. A recent report by Market.us highlights some key strategies companies can adopt to benefit from the latest industry trends.
The gluten-free products market report provides an in-depth market overview, analysis, market size, market players, forecasts, market segments, and geographies. The market's leading competitors' revenues, profiles, and market shares are also mentioned.
Anurag Sharma, a senior research analyst at Market.us, said, " The market for gluten-free foods and beverages continues to expand both in Western and developing countries. Manufacturers have increased their range of gluten-free products as more consumers are looking for them. Almost every food and beverage category today offers gluten-free options, even those almost entirely gluten-free."
Due to rising celiac disease and other conditions that can be caused by unhealthy lifestyles, they are in high demand. The increased use of healthy foods products to prevent illnesses such as diabetes and metabolic syndrome (as well as obesity and heart disease) is expected to drive this market. The COVID-19 pandemic has had a significant impact on the demand due to consumers' increasing health and wellness concerns.
According to the Celiac Disease Foundation, celiac disease affects approximately 0.71% of Americans. This is an increase of about 2% every 15 years. According to the U.S. National Library of Medicine, the prevalence of celiac disease is approximately 0.71% of the total population. Around 1 in 141 people. Global demand for gluten-free food is growing due to rising incidences of celiac disease, wheat allergies, and non-celiac Gluten Sensitivity.
Irritable Bowel Syndrome (IBS) and celiac disease (Celiac Disease) are both on the rise. This will increase demand for gluten-free products, both in developed and developing nations. Gluten-sensitive people are more sensitive than others. Consuming gluten can worsen the condition. These diseases are on the rise in North America, Europe, and Canada. This will increase market demand.
Due to the increase being used in the food industry, it is expected that gluten-free products will experience a huge rise in demand during the forecast period. These products offer many benefits, leading to increased demand from bakeries and fast food industries.
Although initially gluten-free was only available to people with certain diseases, it is now being sought after by consumers without any specific medical conditions. It is actually one of the most exciting niches in the food industry. From a technological standpoint, gluten-free bakery foods are the most challenging development.
North America accounted for 37.8%, or 37.8%, of all the revenue in 2021. Gluten-free foods are healthier for your digestive system, contain less cholesterol, and have lower fat. These factors will drive up demand over the forecast period.
The market for gluten-free products is expected to grow due to consumer shifts to a healthier lifestyle and increasing awareness about allergies.
Even though gluten-free food demand is on the rise, most gluten-free products need to be of higher quality. This serves as a challenge for both bakers and cereal technologists. It has also led to the search to find gluten-free alternatives in the production of bakery products.
---
---
Media Enquires
If you require any further information about a related market, please get in touch with us. we're happy to help you
+91 7008 614 496
+91 7008 614 496