Consumer's Rising Priority for the Beautification of Land is Increasing the Demand for Landscaping Products, says Market.us
---
---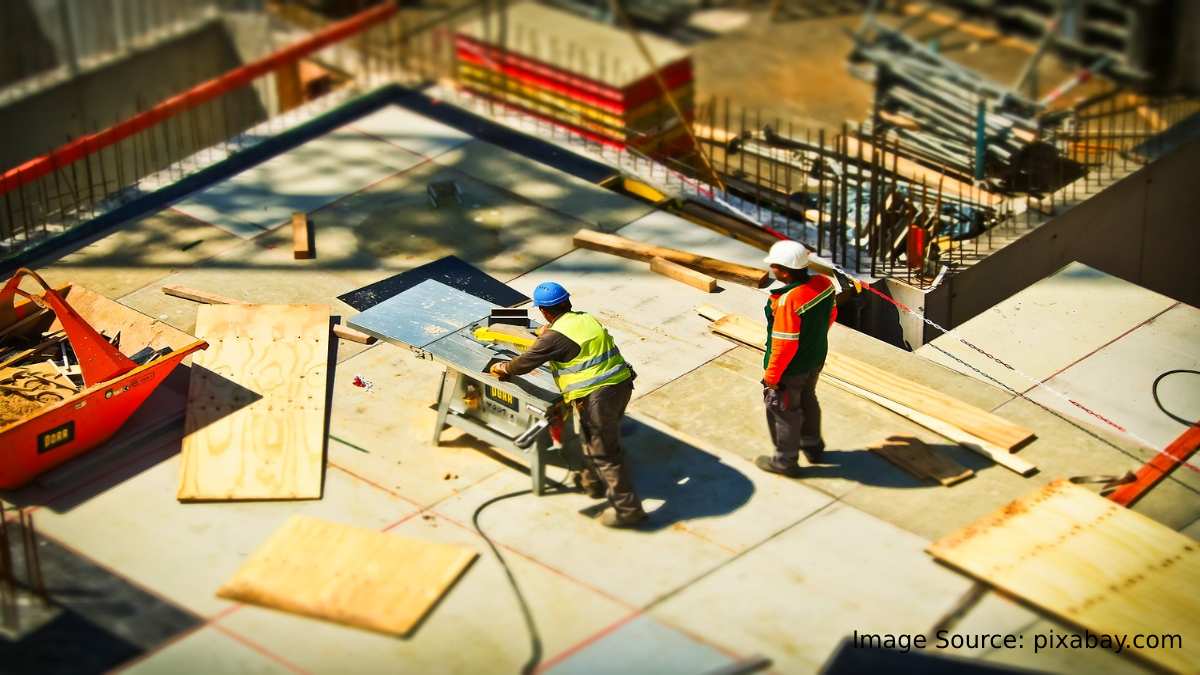 Landscape products are a collection of tools from the building industry that landscape architects and garden designers use. They can be exhibited at trade fairs dedicated to these industries. 
Landscape architects and garden designers use landscaping products to improve the appeal of land by planting trees or shrubs or changing its design. They can be used for residential or commercial purposes.
According to research by Market.us, "The Landscape Products Market is expected to be around USD 132.81 billion by 2032 from USD 78.49 billion in 2022, growing at a CAGR of 5.4% from 2022 to 2032."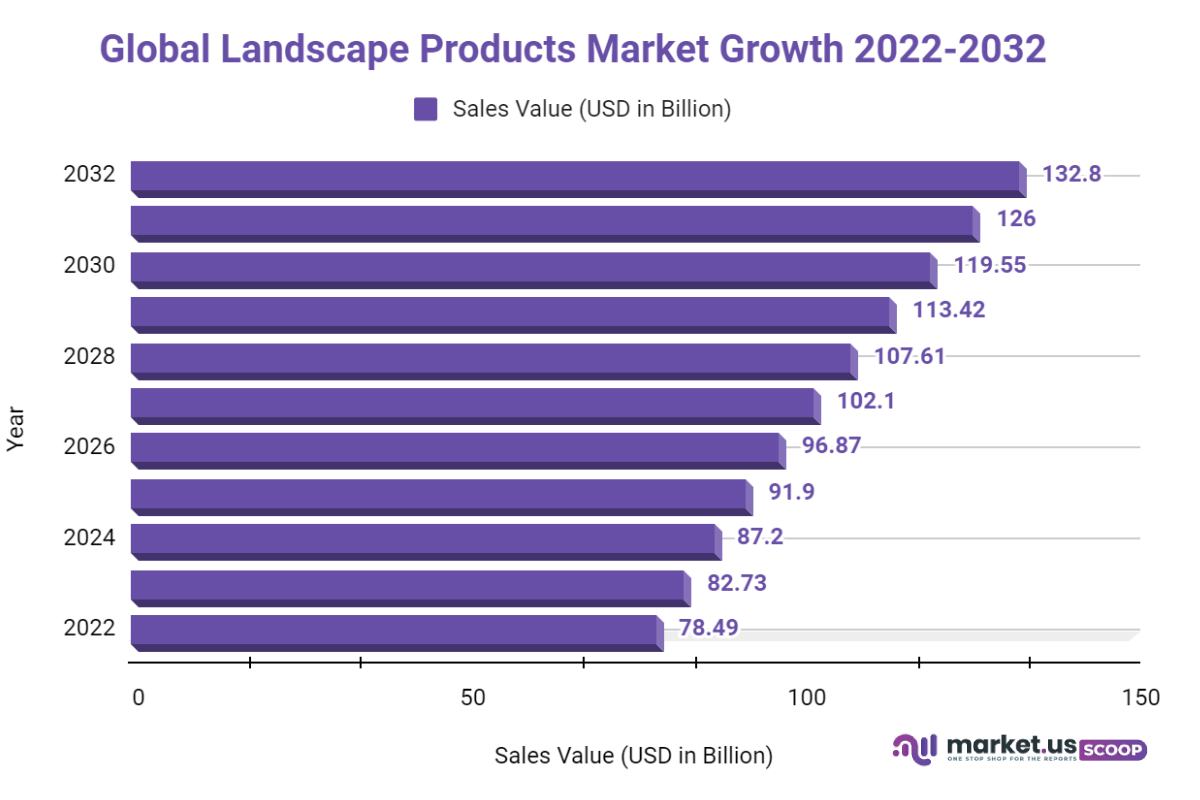 Anurag Sharma, a senior research analyst, said, "The landscaping products will be in high demand due to the increasing number of commercial and residential projects. These products are crucial for maintaining and creating a beautiful garden or lawn. These products are expected to see significant growth in the coming years. Companies that make these products will have new opportunities."
The rise in construction activity and the increasing demand for aesthetic appeal in residential and commercial spaces mainly drives this market growth. The rising popularity of DIY landscaping will also drive market growth. High-income groups such as institutional clients and large business owners increasingly embrace aesthetic landscapes around rental homes and large office buildings.
People are more interested in making their gardens and homes look better. They are willing to spend more on services and products that help them achieve this goal. The landscaping industry is expected to experience significant growth over the next few years. Market revenue growth is expected to be driven by the public's growing interest in landscaping.
High raw material costs and fluctuating transportation costs for tools, raw materials, and equipment used in gardening and landscaping are some of the major challenges. Higher raw material prices can lead to higher production costs at the company level.
There are many scales of gardening, from fruit orchards to long boulevard plantings with a variety of shrubs, trees, and herbaceous plant species to residential back gardens that include lawns and foundation plantings to container gardens.
Apart from this, the time-consuming nature of these techniques, skilled labor shortage and lack of knowledge regarding landscaping strategies are expected to limit revenue growth in this global market over the forecast period.
Increasing residential and commercial projects in emerging countries will support market growth. Also, disposable income levels are rising in emerging economies. Outdoor renovations can also bring beauty and value to the infrastructure. Products that enhance the aesthetics of infrastructure and entertainment areas will increase in popularity.
Large quantities of hardscaping materials are used to build outdoor kitchens. This will increase segment growth. The rapidly growing real estate market will impact the outdoor kitchen market. Investors focus more on real estate investments as they can be used as an investment on their own. It offers cash flow, tax breaks, and equity building.  
The growing trend in home renovation and improvement projects will also drive market growth. Over the forecast period, outdoor kitchens will experience significant growth.
---
---
Media Enquires
If you require any further information about a related market, please get in touch with us. we're happy to help you
+91 7008 614 496
+91 7008 614 496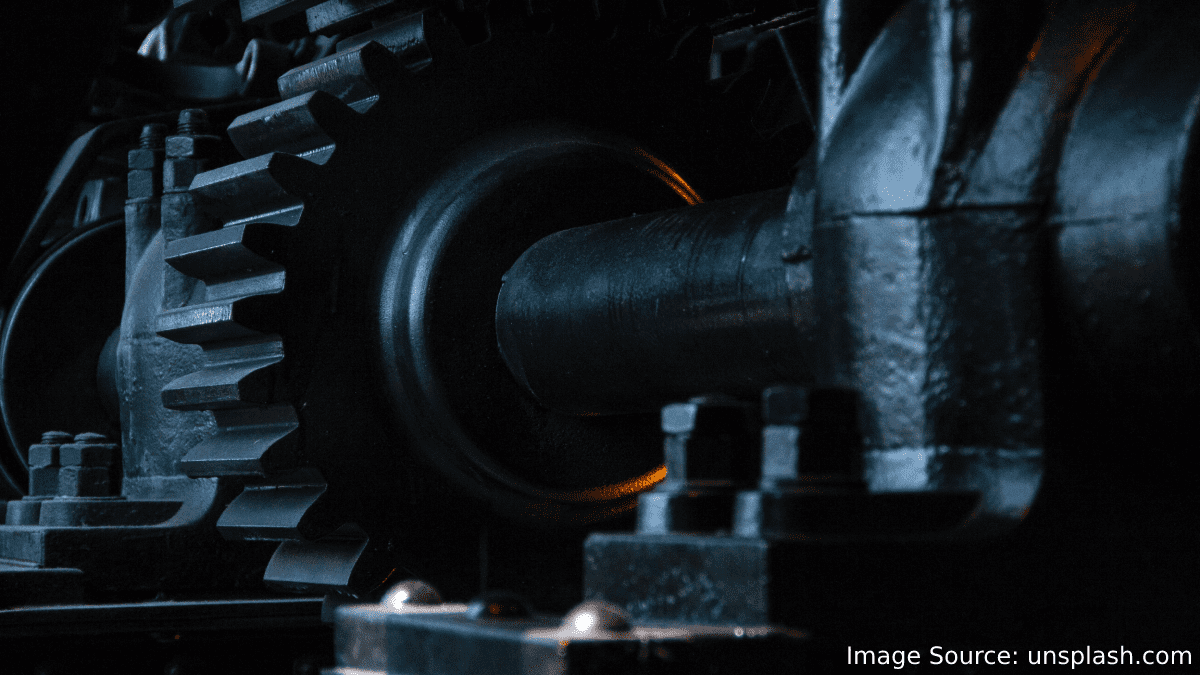 The Manufacturing Sector Finds Untapped Potential in the Gear Motors Market, says Market.us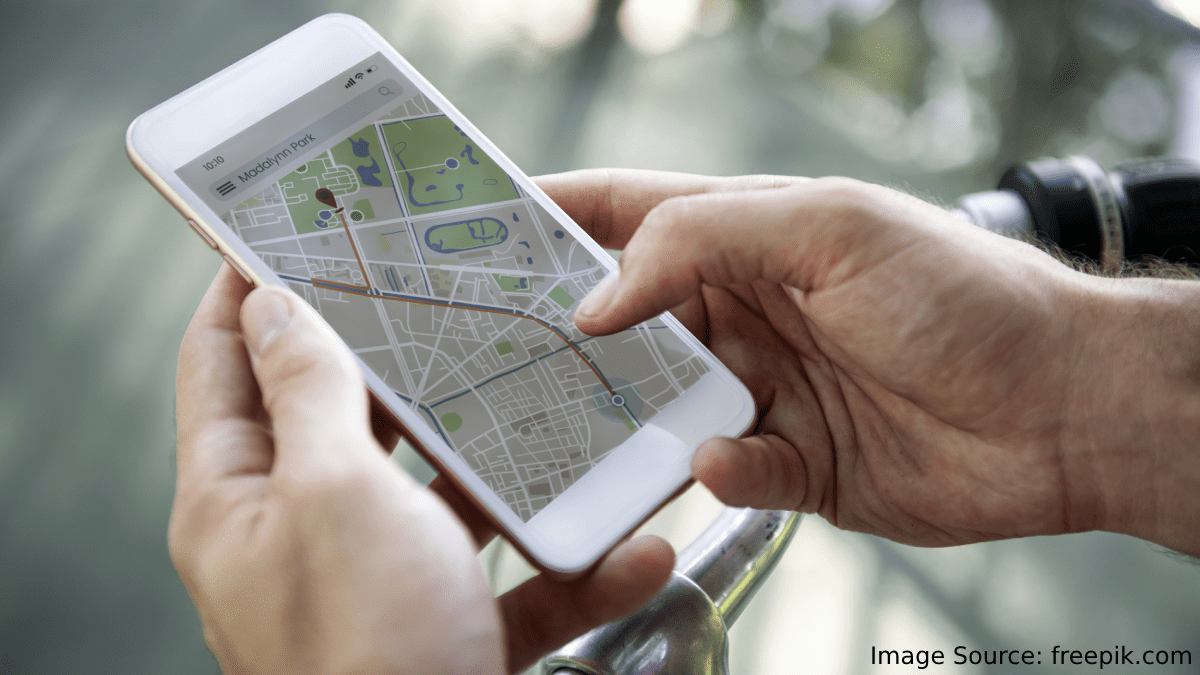 The Surge of Growth in GPS Tracking Devices in the Automotive Industry Spurs Innovation, says Market.us