Cost-Efficiency And Convenience Of On-Demand Access Driving Growth in the Cloud BSS/OSS Industry, says Market.us
---
---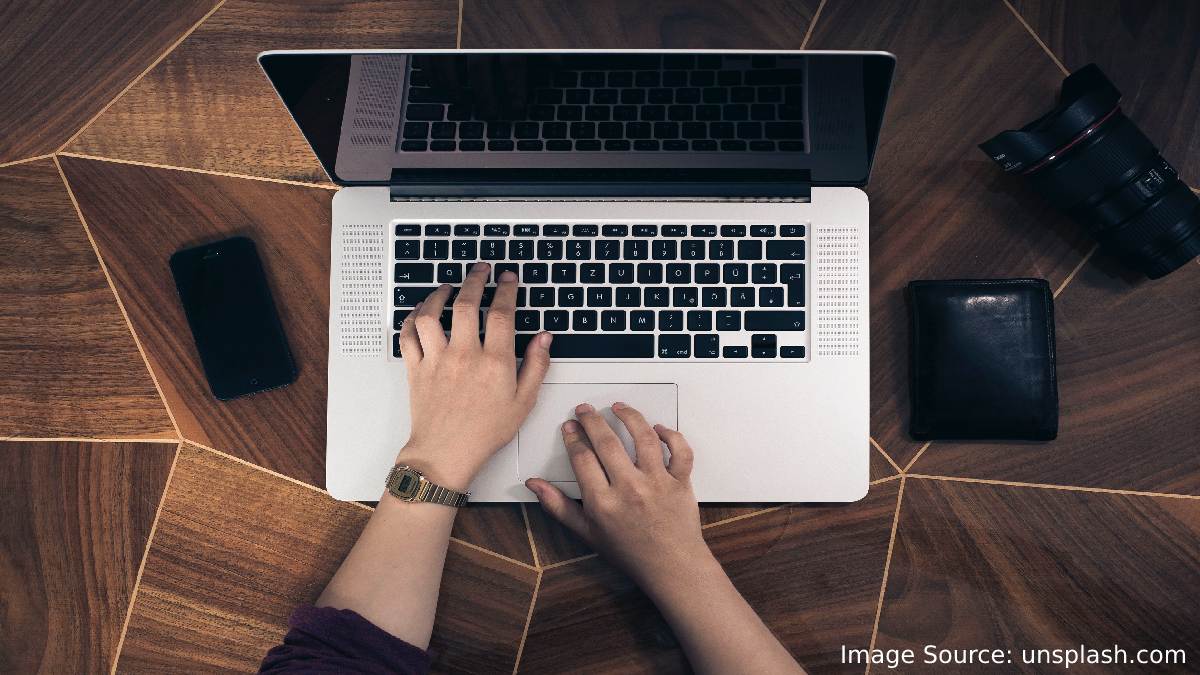 It is more important than ever to have a versatile and reliable communication solution in today's world. With the rise of cloud-based services, such as voice-over IP (VoIP) and remote patient monitoring (RPM), businesses are increasingly turning to cloud-based solutions. 
However, choosing the right cloud-based system solution can be difficult. Cloud BSS OSS offers a wide range of features to help operators manage their networks, including Mobility Management, Network Monitoring, Capacity Planning, and Billing and Revenue Generation tools.
According to a report by Market.us, "The Global Cloud OSS Or BSS market is projected to reach USD 108.21 billion in 2032 and register a CAGR of 14.9% during the forecast period 2022-2032."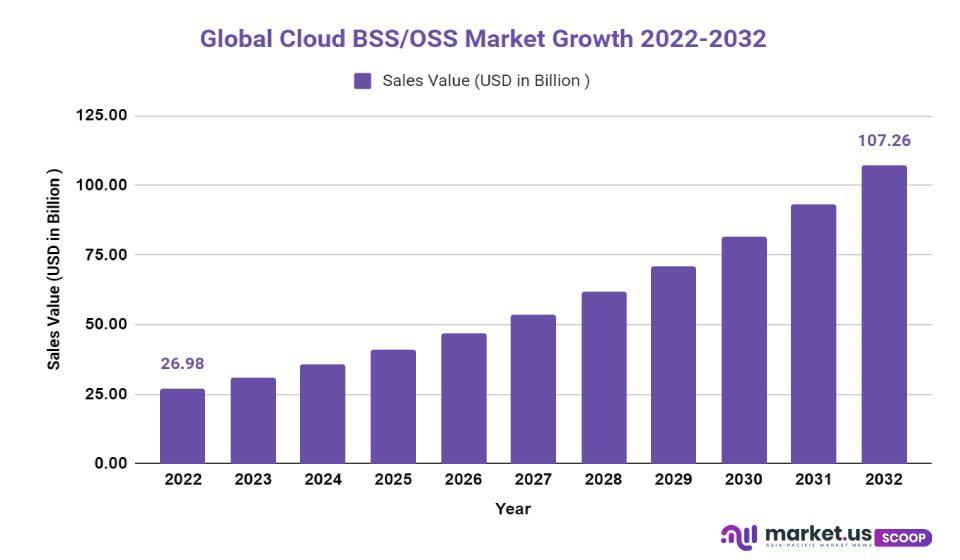 Cloud-based software services (CBS) such as Google Docs, Heroku, and AWS are quickly becoming ubiquitous in modern organizations. Their popularity is due to the convenience and cost-efficiency they provide. 
Many organizations also realize the value of adopting a cloud-based application service model (BAMS), which delivers applications and services through the cloud but uses a hybrid deployment model that includes both on-premises servers and cloud infrastructure. 
Gaurav Yadav, a senior research analyst at Market.us, said," The future data center will be a hybrid of hardware, software, and services. It is important to understand that this cloud-delivered solution requires investments in infrastructure (hardware) and information technology (IT) to function properly." 
Cloud OSS/BSS will allow for greater automation and speed in the digitally evolving digital economy. Cloud-based software as a service (OSS) and business process services (BPS) have emerged as attractive options for organizations because they offer the convenience of on-demand access to applications and services, the scalability of cloud computing, the elasticity of resources, and the potential for cost savings.
Cloud BSS solutions can help organizations accelerate digital transformation by liberating them from fixed-mobile convergence challenges. With deployments of cloud-based services, businesses can reduce the time and resources necessary to manage their mobile environments, making it easier to optimize business processes and improve customer experience. 
Additionally, cloud-based solutions can help organizations modernize their networks, enabling them to use new mobile technologies and applications. The major drivers for the growth of the cloud BSS OSS market are increasing demand from end users for mobility, BYOD, and cloud-based applications and the increasing trend of adopting open-source solutions.
The major drivers for the growth of the cloud BSS OSS market are increasing demand from the enterprise for improved telecom performance and expanding functionalities such as QoS and security. Additionally, there is a growing need for simplified deployment and management of BSS services across multiple devices, which is driving the adoption of cloud-based BSS solutions. 
Furthermore, increasing demand for the BSS service from mobile operators and enterprises will positively affect the growth of the cloud BSS OSS market. The BSS OSS market is also witnessing a growing demand for the smart connected home, government, and healthcare verticals. Furthermore, the increasing adoption of IoT in various verticals, such as automotive and transportation, is expected to provide lucrative growth opportunities for the sector. 
Cloud-based Single Sign-On (BSSO) offers a new way for users to access their cloud services through a single login. However, this approach has its challenges. One of the most significant is mobile convergence. For BSSO to work well, all devices must be able to access the same cloud services and authentication mechanisms. This can be difficult when different devices use different authentication methods and when these methods change over time.
Cloud-based software systems are becoming more prevalent, but they come with a downside: cloud-based systems rely on the availability of an Internet connection. Cloud-based systems can be vulnerable to outages or security breaches if the internet connection is unreliable. There is a growing trend of using both cloud- and bare-metal servers, but this introduces its own set of security concerns. The future of server security is going to be all about hybrid. 
---
---
Media Enquires
If you require any further information about a related market, please get in touch with us. we're happy to help you
+91 7008 614 496
+91 7008 614 496