Customers Step Away from Online Shopping for Detergents, says Market.us
---
---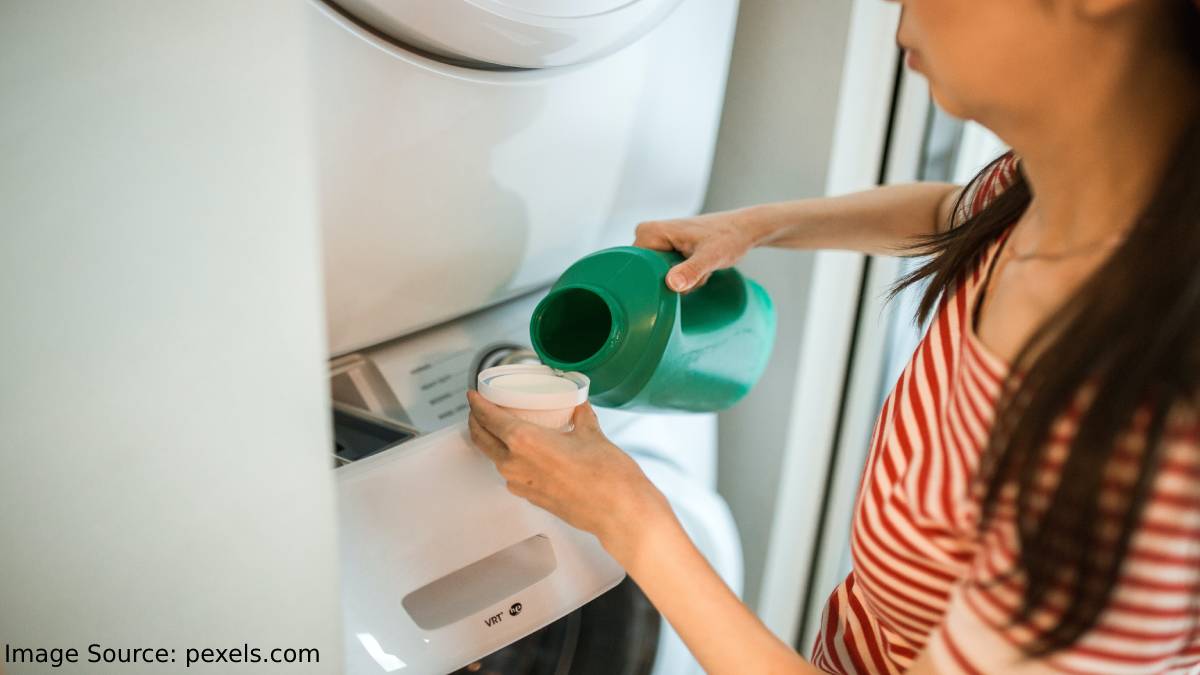 Single-dose and ultra-concentrated detergents are available for convenience's sake, yet laundry detergent chemicals have the potential to have an adverse impact on the environment and increase organic waste generation. To improve their credibility in this regard, manufacturers should create enzyme-based detergents to replace harmful chemicals found in chemical detergents.
Companies are considering capacity expansions to keep up with the rapidly increasing demand for detergents in both food and beverage as well as animal hygiene industries over the forecast period. Both sectors are expected to experience rapid expansion during this time.
According to research by Market.us, "The Global Detergent Market was valued at USD 155.1 billion in 2022. It is expected to grow at a 6.2% CAGR and expected to reach USD 283 billion in 2032 during the forecast period 2023 and 2032."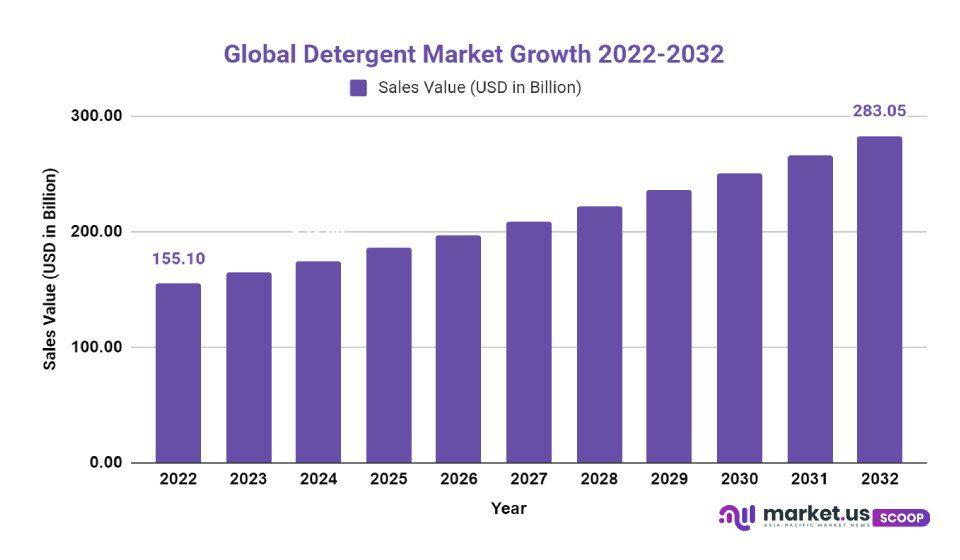 Anurag Sharma, a senior research analyst at Market.us, said, "According to detergent market trends, offline is the most preferred channel for customers to purchase detergent. Offline retailers include supermarkets/ hypermarkets, grocery stores, convenience stores, retail stores, and departmental stores; these locations typically stock the best brands and types of detergents which fuel its growth."
Customers are increasingly buying laundry detergent online due to the proliferation of digital platforms on a global basis.
Manufacturers are increasingly seeking ways to reduce their supplier count in order to save costs and boost financial gains. This practice is known as supplier consolidation. It gives control back to the group of suppliers. Furthermore, regulatory agencies are becoming more aware of the ingredients/chemicals used in detergents; many countries have banned phosphates from detergents due to potential hazards for people.
COVID-19 has brought to light the importance of washing machines and put them in the spotlight. In an environment where social distancing is key, washing machines have seen an uptick in popularity – leading to restrictions on maid movement during lockdowns.
Liquid products dominate the U.S. market for this item. Recently, there has been an exponential growth in liquid commodities over powder goods due to concerns over child safety – though Procter & Gamble, a global vendor, has developed new packaging options with sour flavors in order to guarantee it remains child-safe.
The detergent market is witnessing several key trends that are shaping its growth and development. One of the most notable is an increasing demand for eco-friendly and sustainable products. 
As consumers become more concerned about chemical pollution in our environment, they seek out detergents with natural or biodegradable ingredients. This trend has spurred innovation within the industry as companies create new products that are both effective and responsible.
The detergent market is facing increased competition from private-label brands. Retailers are developing their own branded detergents, using their supply chain and marketing capabilities to offer products at lower prices than traditional detergent brands. This trend puts pressure on established brands to innovate and differentiate themselves in order to maintain market share.
The detergent market offers numerous opportunities for growth and development, particularly in light of the trends mentioned earlier. One such opportunity lies in creating innovative yet eco-friendly products. 
Companies can invest in research to create detergents that are highly effective while using natural and sustainable ingredients – appealing not only to consumers' desire for eco-friendly items but also differentiating them from competitors.
Also, there is another opportunity that lies in expanding into new markets, both domestically and abroad. The emergence of e-commerce and digital channels has made it simpler for companies to connect with consumers across various geographies. Furthermore, emerging economies offer growth prospects due to rising incomes and improved access to technology-driven demand for consumer goods.
---
---
Media Enquires
If you require any further information about a related market, please get in touch with us. we're happy to help you
+91 7008 614 496
+91 7008 614 496