Cyber Insurance Market Need Rises as Countries Penalize Companies for Data Breaches, says Market.us
---
---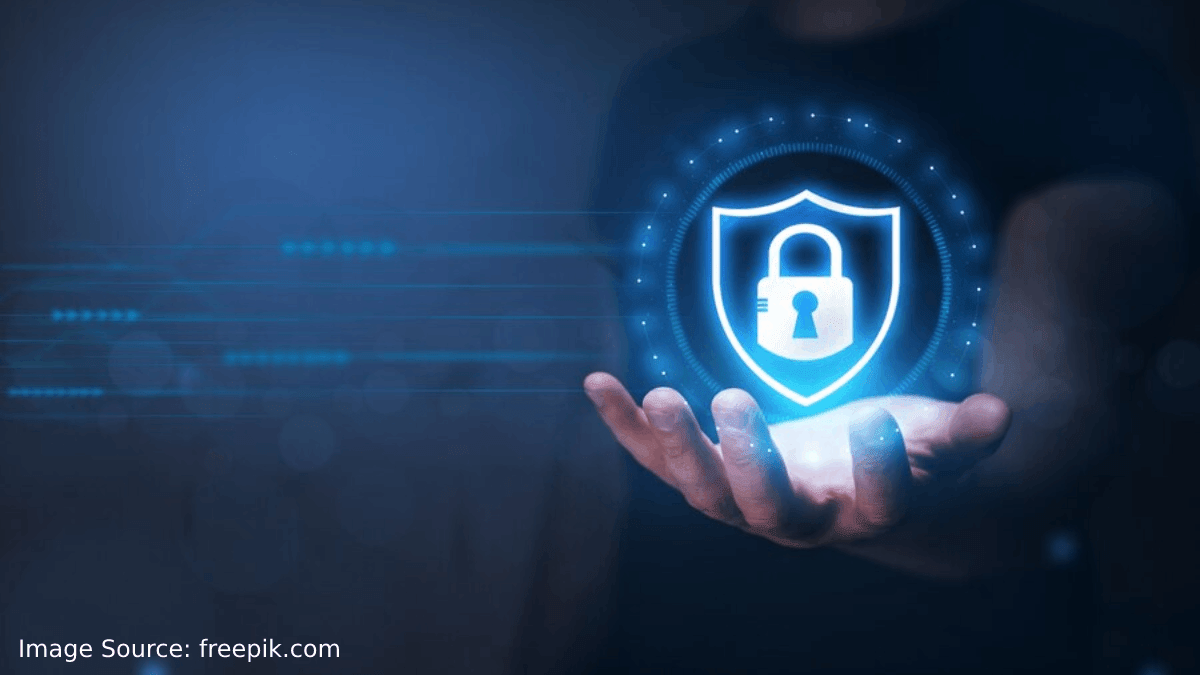 Cyber insurance solutions allow organizations to reduce the risk of cyber threats such as cyberattacks and data breaches. It protects businesses against the costs of internet-based attacks that affect information governance, IT infrastructure, and information policy.
These are often not covered by traditional insurance products or commercial liability policies. Cybersecurity risks and increasing data breaches are driving businesses to invest in cyber insurance policies.
Many countries also impose penalties and mandates on companies that are liable for data breaches. Cyberattacks are also targeting small and medium-sized enterprises. This increases the need for insurance products that are tailored to small businesses.
According to Market.us, "The Global Cyber Insurance Market size is expected to be worth around USD 88,560.07 million by 2032 from USD 8,642.60 Billion in 2022, growing at a CAGR of 26.20% during the forecast period from 2022 to 2032."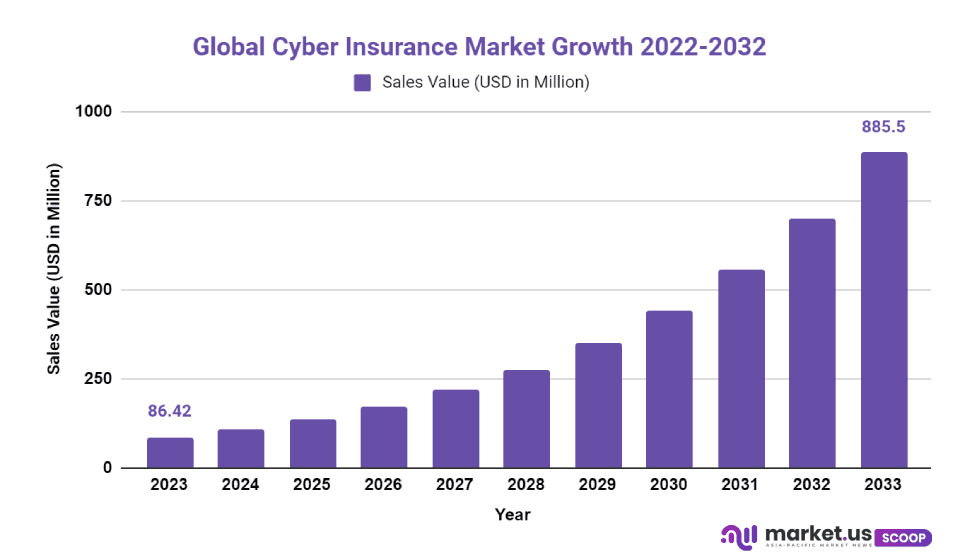 Cyber insurance is intended to assist organizations with cyber-related security breaches and similar events. Cyber insurance covers both claims made by first parties and third parties. This helps to reduce risk exposure and offset costs associated with recovering cyber-based losses.
It covers losses due to network security breaches, privacy breaches, and data breaches, as well as indemnification in the event of a lawsuit. These cyber-attacks have become more frequent and intense, posing a risk to individuals, countries, and organizations.
This has prompted the adoption of cyber insurance solutions. Businesses suffer from a decline in customer base, disruption, legal fines & attorney fees, and loss of intellectual property.
The pandemic has driven the digitalization of business operations, requiring individuals and businesses alike to embrace remote work. Organizations have to be able to work remotely with enterprise Virtual Private Network servers because of the increasing number of employees who can now work from home.
Cybercriminals worldwide saw this as an opportunity to profit from the crisis. Cybercriminals around the world saw an increase in ransomware attacks and mail spam during the pandemic.
The Nuspire threat report shows that there were 26,156165 exploitation events, 1,597.858 malware events, and 1,620.910 Botnets events for 2020.
Anurag Sharma, a senior research analyst at Market.us, said," The rise in cyber-attacks against economic prosperity, public safety, and government cyber security has resulted in significant growth in cyber insurance. The Cyber Insurance Market has seen significant growth due to increased awareness of cyber risks in a business interruption (BI), and the increasing number of data security laws for different end-users such as healthcare, banking, and others."
Market growth is expected to be limited by the absence of standard policies and changes in perils. It is an enormous market opportunity in emerging economies. Cyber-attacks are increasing in Asia, such as in China and India.
This has led to many organizations adopting cyber liability insurance products. These products will provide lucrative opportunities for cyber insurance markets during the forecast period.
In 2018, the cyber sector was dominated by the BFSI sector. It is expected to continue its dominance in the forecast period due to increased cyber-attacks on large amounts of customer data and employee information.
This report examines the trends, growth prospects, and restraints of the cyber-insurance market analysis. Porter's Five Forces Analysis is used to analyze the effects of different factors, including the bargaining power and competitive intensity of competitors, new entrants, substitute threats, and the bargaining strength of buyers in the cyber insurance market.
Both large and small businesses use insurance policies to obtain full cyber coverage in case of an attack or breach. Cyber insurance policies typically cover a broad range of coverage that is relevant to current conditions.
This coverage covers the company's network security as well as privacy responsibilities. This coverage covers data recovery, security response, ransom demands, and reputational damage.
According to the Swiss Re report, insurance boomed from 2016 to 2019 due to rising premiums. Pre-COVID-19 demand was mainly due to a shift in business models by SMEs that focused on improving their e-commerce and digital capabilities.
The market has seen positive growth due to the evolving workspace model, increasing cybersecurity threats, and increased adoption of public clouds by companies.
---
---
Media Enquires
If you require any further information about a related market, please get in touch with us. we're happy to help you
+91 7008 614 496
+91 7008 614 496