Demand for High-Performance Devices Boosting the Polysilicon Industry, says Market.us
---
---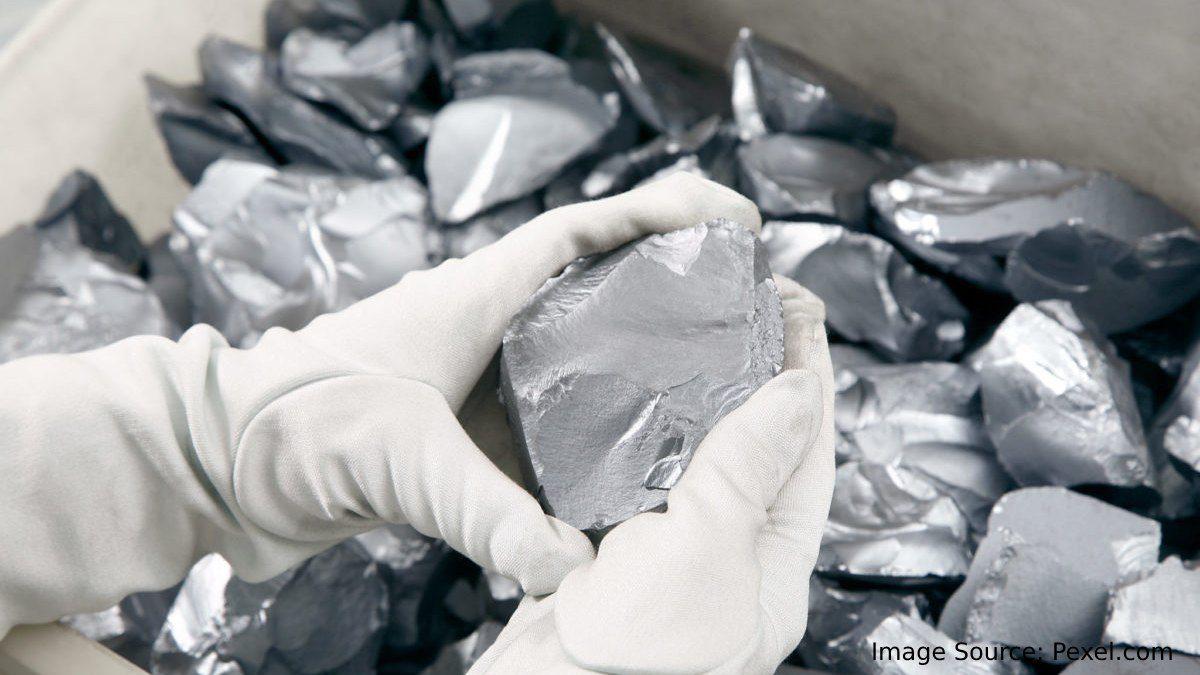 Polysilicon is a material that is used in the manufacturing of semiconductors. It is also used in solar cells and LED lights. Polysilicon is made from the waste products of the photovoltaic industry. It is a composite material consisting of small silicon crystals joined together by silica bridges. 
The demand for polysilicon is increasing as the market for semiconductors grows. The growth in the polysilicon market is attributed to the increase in demand for semiconductors and other electronic devices.
According to a report from Market.us, "In 2021, the global polysilicon market was valued at USD 9.958 Billion. It is expected to grow at a 10.4% CAGR between 2023 and 2032."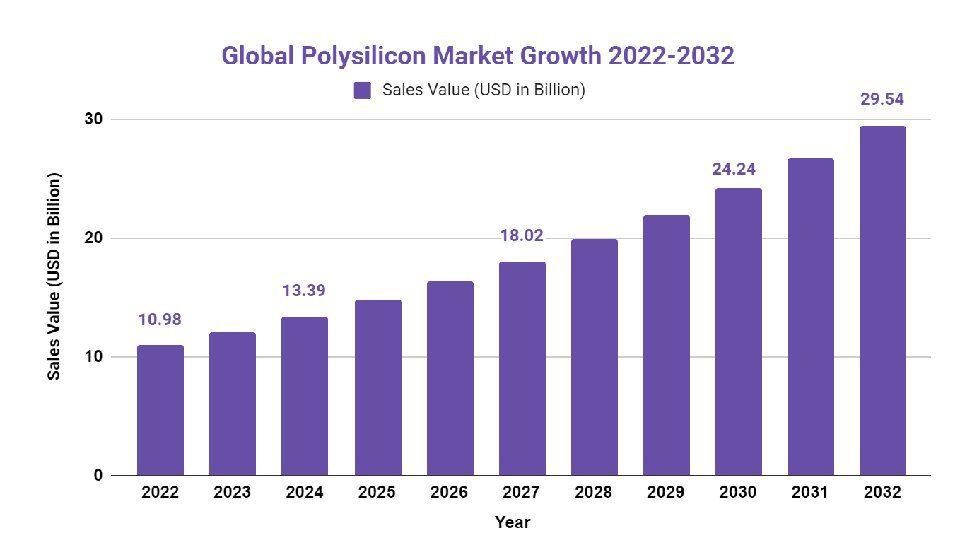 Gaurav Yadav, a senior research analyst at Market.us, said," One of the key factors driving the growth of the silicon semiconductor market is the increasing demand for high-performance applications such as mobile devices and networking equipment." 
He added, "The factors contributing to this growth are the increasing renewable energy targets, increasing investments by leading players in the solar industry, and technological advancements in polysilicon production."
Polysilicon is a material made from silicon that has been treated with a vapor deposition process to create a thin film. The market advantage of polysilicon is its ability to be processed quickly and at low temperatures, making it an attractive choice for producing advanced semiconductors. Polysilicon's low cost makes it an attractive alternative to more expensive materials like gallium arsenide.
Polysilicon is a key component in producing solar cells and other electronic devices. The polysilicon market is growing rapidly as technology advances, and new applications are developed. Factors driving growth in the market include increased demand from the electronics sector, increasing investments in renewable energy, and rising demand for high-quality polysilicon products. 
The growing demand for solar energy is fuelling the growth of the polysilicon market. The increasing investment in renewable energy also contributes to this market's growth. There are many manufacturers producing polysilicon, and a large number of these companies are located in China. The increasing deployment of rooftop solar systems is also boosting the demand for polysilicon. 
Polysilicon demand is steadily increasing as the technology sector moves forward. Manufacturers are investing in new processes and technologies to improve yield, increasing polysilicon production. There is a growing demand for polysilicon in the semiconductor and optoelectronics industries, which will continue to grow in the next few years. 
Polysilicon is a material that is used to build semiconductors. The market demand for polysilicon has been increasing in recent years as the technology and applications of semiconductors continue to improve. Demand for polysilicon is expected to continue to increase in the future as the technology and applications of semiconductors continue to grow. 
Polysilicon is a versatile material used in various applications, such as solar panels and mobile phones. The polysilicon market is growing rapidly as companies seek new and better ways to use this material. There are several benefits to using polysilicon, including its being environmentally friendly and relatively easy to produce. 
 A strong economy is a major factor that is impacting the polysilicon market. China's robust economic growth has helped spur demand for polysilicon, while Europe and the United States are still struggling to recover from the global recession. The increased use of renewable energy sources, such as solar and wind power, has also contributed to the growth of the polysilicon market. New technologies that require high-purity polysilicon are also driving demand for this material. 
---
---
Media Enquires
If you require any further information about a related market, please get in touch with us. we're happy to help you
+91 7008 614 496
+91 7008 614 496