Demand for High-Tech Electronics Boosts Plastic Dielectric Films Industry, says Market.us
---
---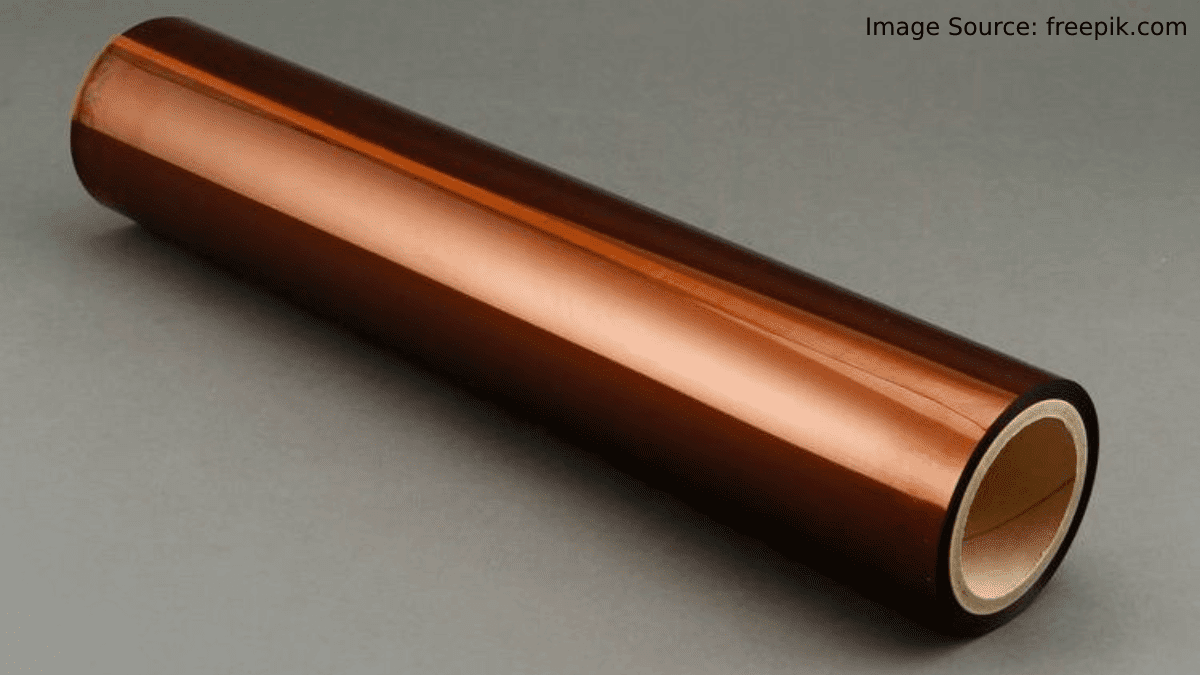 Most capacitors are made of plastic dielectric films. These are composed of two opposingly charged metal plates that are separated by an insulating element such as a film that acts as a dielectric. Electronic circuits are a major use of capacitors. Inverters and power electronic converters are made of plastic dielectric films.
The plastic dielectric industry is seeing a rise in demand for high-tech electronic goods such as touchscreen phones, audio pods, and tablets. Plastic dielectric films offer a variety of advantages in the electronic and digital sectors. They are small, lightweight, have high absorption, high emissivity, and low refractory temperatures.
According to Market.us, "The Global Plastic Dielectric Films Market size is expected to be worth around USD 1.63 million by 2032 from USD 1.20 million in 2022, growing at a CAGR of 3.10% during the forecast period from 2022 to 2032."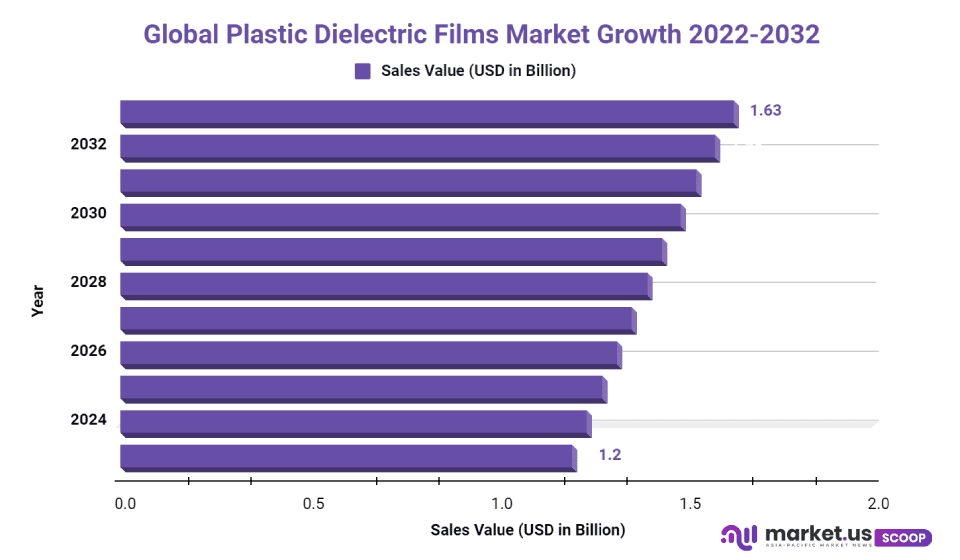 Gaurav Yadav, a senior research analyst at Market.us, said, " Due to the increasing demand for electronic consumer goods worldwide, film capacitors will see strong growth in the future. The ever-increasing need for effective, low-cost plastic dielectric films is the main driver of the market."
Film capacitors are preferred over other types of capacitors such as ceramic and electrolytic. This is due to many advantages, including affordability, higher shelf life, and precision capacitance values.
Film capacitors are made from thin plastic dielectric films. They are less than one micrometer thick. Film capacitors are typically made with capacitance values between 1nF and 30microF, and voltages ranging from 50V up to 2kV.
Globally, solar energy is becoming a more popular source of renewable power. Market players in plastic dielectric films have seen lucrative growth opportunities as a result. Plastic dielectric films are becoming increasingly popular for their use in renewable energy systems such as solar and wind power.
There are many similarities between circuits in both solar and wind power systems. This suggests that there is a significant demand for the plastic dielectric film for use in renewable energy systems.
As a source of raw materials for the plastic dielectric film, heavy petroleum is used. Changes in petroleum prices affect the price of the dielectric film. This is a major limitation for the plastic dielectric sector, as raw material costs have a huge influence on market pricing.
Market demand for the plastic dielectric film is likely to be limited by the increasing dependence on petroleum and increased regulations regarding plastic consumption.
Market growth is possible due to the rising demand for renewable energy. Most plastic dielectric films are used as insulation. They can transmit small amounts of electricity at higher temperatures. A plastic film's dielectric properties are determined by its dielectric constant and dissipation factors.
Terephthalic acid, ethylene glycol, and plastic polymer resins are the main raw materials for the production of plastic dielectric film. The price fluctuations of crude oil due to seasonal variations, demand and supply factors, natural disasters, and seasonal variations can have an impact on its by-products like polyethylene terephthalate and polyvinylidene difluoride. Extreme price fluctuations have also been caused by political instability in oil-producing countries like Saudi Arabia and Iraq.
India's government has implemented many national reform strategies throughout the years. These include Make in India, Digital India, 100% FDI in electronic device manufacturing, and Digital India. This has contributed to the industry's growth.
Investors are attracted to the region's proximity to raw material suppliers as well as the low-cost labor. Over the forecast period, the region will see continued growth in China, India, South Korea, and Taiwan.
The majority of plastic dielectric films used in renewable energy systems like solar, wind, geothermal, and tidal are utilized. These enhanced properties, such as lightweight, refractory operating temperature, and compact size, can be attributed to plastic dielectric film.
Market growth will be driven by the rising momentum in the solar market due to the expanding solar capacities. Market growth is being driven by positive government initiatives in the Asia Pacific and increasing investments in the Middle East and Africa.
---
---
Media Enquires
If you require any further information about a related market, please get in touch with us. we're happy to help you
+91 7008 614 496
+91 7008 614 496