Demand for Military Wearables Market Soars Due to Technological Advances and Innovations, says Market.us
---
---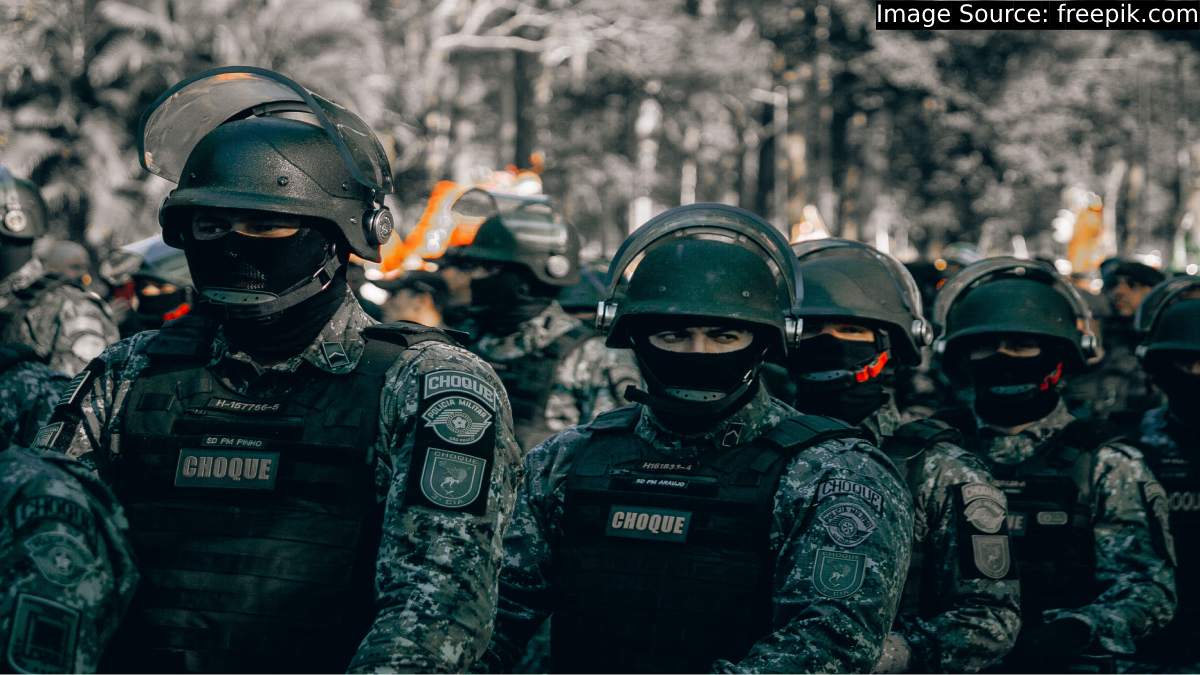 The military wearable protects soldiers on missions and critical tasks. It reduces troop casualties and accidents during critical operations. The soldiers can wear a variety of wearables, including bodywear, eyewear, and headwear.
This equipment can be used in extreme environmental conditions, including high vibrations and temperatures. To protect themselves against critical missions, the Wearable can be used by airborne, naval, or land forces.
According to the latest report by Market.us, "Global Military Wearables Market was valued at USD 5,165.84 Million in 2022, and USD 5,608.81 Million in 2023, It is expected to grow at an 8.71% CAGR to reach USD 10,077.46 million by 2030."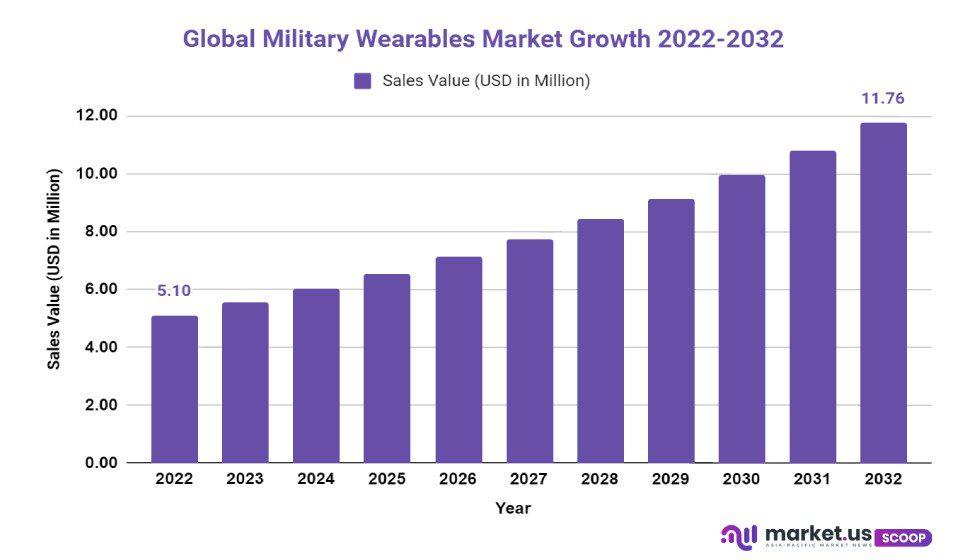 One of the fastest-growing markets is the military wearables market. It is due to the need of military personnel for wearable technology to keep them safe and connected to their troops.
Gaurav Yadav, a senior research analyst at Market.us, said," Due to the rising demand for smart devices, technological advances and innovations, and wearable technology improvements, the market for military wearables has seen significant growth."
This market is also driven by the rise in terrorist acts and other conflicts worldwide. The high upfront cost and limited battery life of wearables are some market restraints. Soldiers also need to be more aware of the benefits of wearing wearables.
Inflation in developed countries has led to a general price rise over the past two decades. The gradual erosion of purchasing power will significantly impact developing countries. It is a positive development in many ways. This report examines the impact of high inflation on long-term economic performance. The report details how fiscal policies can reduce short-term effects on demand/supply, cash flows, and currency exchange.
Global Military Wearables Market report shows high inflation expectations considering cost-push and demand-pull inflation.
Manufacturers of military wearables worldwide are constantly striving to offer a wide range of advanced technologies in intelligence and communication to soldiers to enable them to take immediate action and strategically on the battlefield. Modern military wearables are modular, integrated wearables that address mobility, lethality, survival, sustainability, C4I, and survivability issues. Defense forces are developing materials from many countries with superior ballistic properties or content. Advanced technologies can be used to aid soldiers who are injured and cannot communicate with one another. Smart clothing can recognize these concerns and relay the messages through the radio.
Most nations need to be more explicit about their combat needs due to the constantly changing nature of war.
The predicted performance and availability of technologies are also similar. It prevents the system approach-based projects currently in place to upgrade soldiers from moving ahead as planned. The technology's inability to perform to their expected performance standards is also due to the lack of understanding about long-term military requirements for many countries.
The governments of countries such as Brazil, South Korea, India, and South Korea have realized the difficulties faced by the pioneers who started the soldier modernization program and have decided to adopt the incremental approach. It allows for sustained procurement and avoids long delays.
The market for military wearables in Asia-Pacific will experience significant growth over the forecast period. It is due to the increasing focus on modernizing warfare technologies in emerging countries like India and China. Due to rising tensions between nations, increasing military expenditures, and rising riots, Europe will see moderate growth. The increasing use of Wearables from the military sector will lead to average growth in the Rest of the World.
---
---
Media Enquires
If you require any further information about a related market, please get in touch with us. we're happy to help you
+91 7008 614 496
+91 7008 614 496