Demand for Natural Colorants Boosts Carotenoids Market Expansion, says Market.us
---
---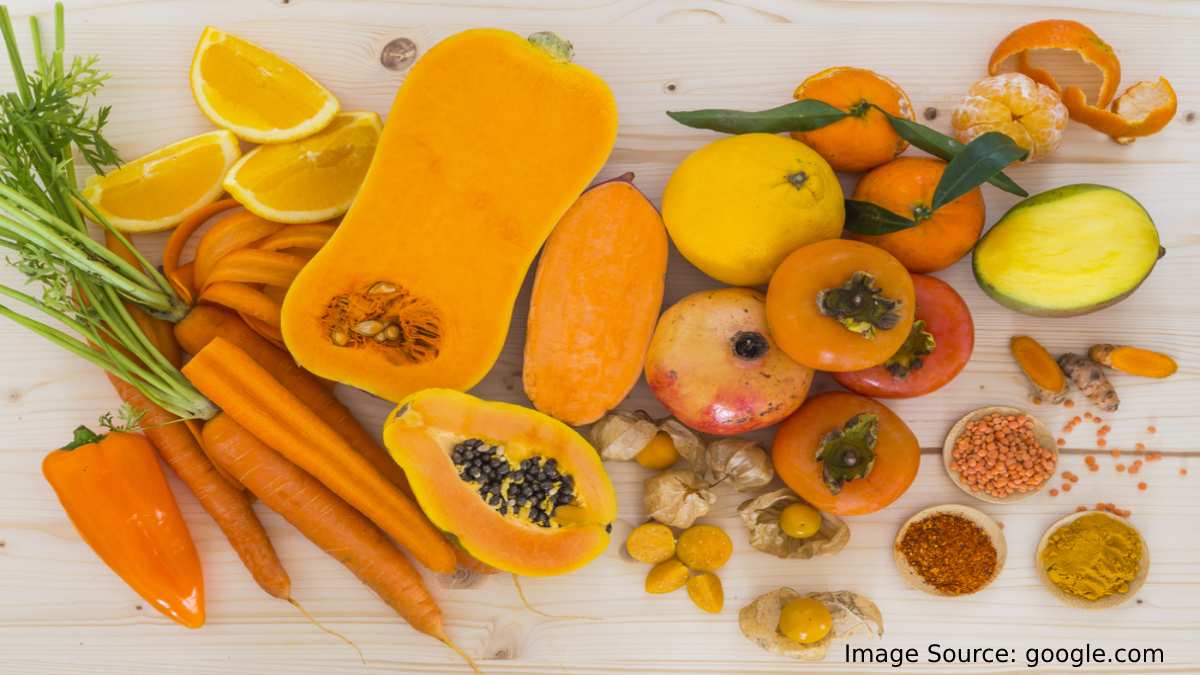 Carotenoids are a type of pigment found in plants, algae, and photosynthetic bacteria. These pigments impart a yellow-orange color to the plant or organism they occur in. They are also responsible for the color of many fruits, such as carrots and oranges.
Aside from giving food, it's characteristic coloring; carotenoids have several health benefits when consumed by humans. As such, there is an increasing demand for carotenoid products from both food manufacturers and consumers alike. 
Carotenoids are a class of natural compounds found in many fruits and vegetables that offer numerous health benefits. These compounds have been studied for their role in helping reduce oxidative stress and inflammation and providing antioxidant protection against certain diseases. In recent years, there has been an increasing focus on carotenoid-rich foods in the market due to their potential health benefits.
According to the latest report by Market.us, "The global carotenoid market is expected to grow at a healthy CAGR of 4.1% and reach to USD 2.8 billion from 2022-2032."
Anurag Sharma, a senior research analyst at Market.us, said, "The Carotenoids Market is expected to experience significant growth over the next five years. This growth is driven by a number of factors, including increasing demand for natural colorants in food and beverage products, growing health awareness among consumers, the rising popularity of healthy diets, technological advancements in production processes for carotenoid derivatives, and increasing applications across several industries." 
The rising popularity of plant-based diets has contributed significantly to the growth of carotenoid-rich foods on supermarket shelves. Plant-based diets are being adopted by increasingly large numbers of consumers who recognize the potential health benefits associated with these diets, including lower risk of heart disease, diabetes, and cancer prevention. 
This shift towards healthier eating habits has led to greater demand for plant-based products containing carotenoid antioxidants such as beta-carotene or lycopene. These can help protect against free radicals generated through oxidation reactions caused by environmental toxins or lifestyle choices such as smoking or drinking alcohol excessively. 
A number of companies have started investing heavily in production methods to extract more efficient forms from sources such as tomatoes and other fruits and vegetables containing significant amounts of carotenoids. 
This growth is mainly driven by the increasing demand for natural colorants in the food & beverages and pharmaceuticals industries, rising awareness about health benefits associated with carotenoid consumption, and the growing population encouraging higher demand for dietary supplements. 
Carotenoids are bioactive pigments that occur naturally in plants as well as animals. They have antioxidant properties that help protect cells against damage caused by free radicals or reactive oxygen species (ROS). Growing research activities related to their role as antioxidants in preventing various diseases, such as cancer, heart diseases, etc., have further increased their scope of application across several sectors, including the cosmetics & personal care industry among others. 
The Carotenoids market has experienced rapid growth over the past few years, owing to its various applications in cosmetics, the food and beverage industry, and pharmaceuticals. The demand for carotenoids has increased due to their antioxidant properties, which help protect cells from damage caused by free radicals. 
Moreover, the growing awareness of health benefits associated with carotenoid consumption is driving the growth of this market. In addition, technological advancements in manufacturing technologies such as nanoencapsulation are also contributing towards market expansion. However, stringent government regulations regarding health claims related to carotenoid products are hampering the overall market growth.
Challenges still remain, however, mainly because extracting pure-form compounds is often a difficult, costly process requiring advanced machinery and expensive solvents. Also, degradation occurs naturally over time, so shelf life must be considered when storing larger batches of products. 
Furthermore, since most production techniques involve the use of organic solvents, environmental concerns are raised regarding the effects of these chemicals surrounding the environment if not properly handled and managed properly during disposal stages after manufacture is completed. 
Moreover, stringent regulations imposed on synthetic additives along with a lack of consumer awareness about their benefits may restrict market potential over the coming years. Nevertheless, government initiatives for promoting the usage of natural ingredients coupled with rising demand from the nutraceuticals sector could create lucrative opportunities for key players in this industry.
---
---
Media Enquires
If you require any further information about a related market, please get in touch with us. we're happy to help you
+91 7008 614 496
+91 7008 614 496