Digital Content Dependency Driving the Consumer Network Attached Storage Market, says Market.us
---
---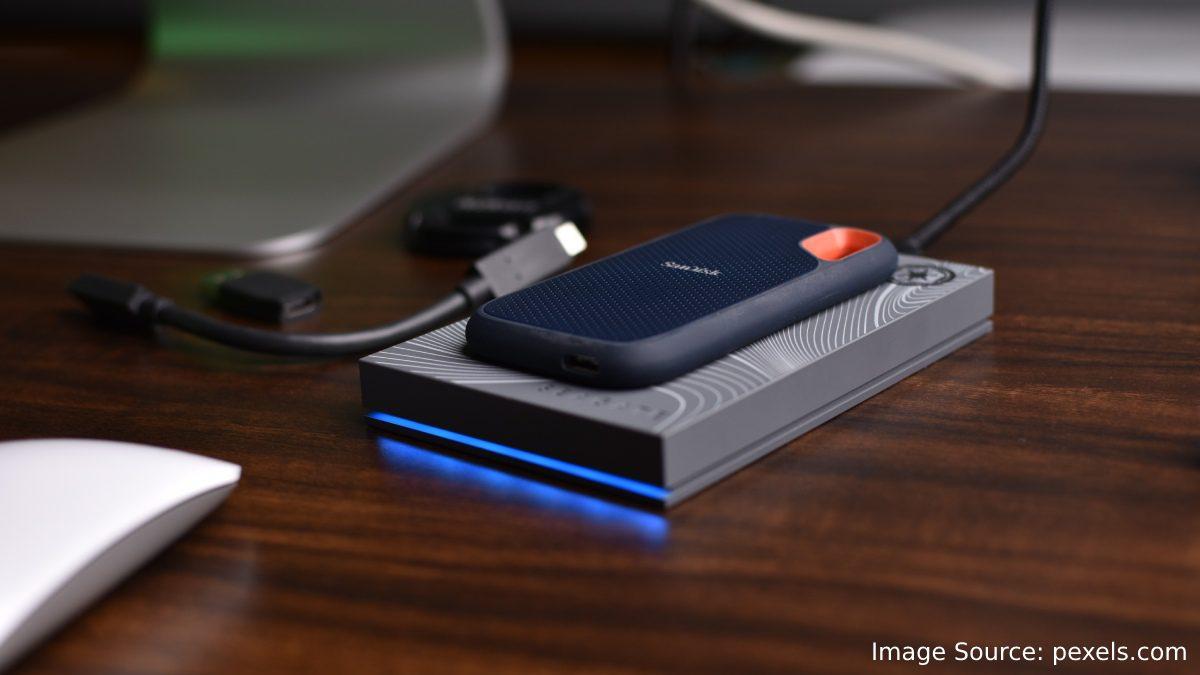 A consumer network attached storage (NAS), is a device that can be connected to a network to retrieve data from the central location and the computer systems. It provides continuous access to data and allows networks to have a single point of storage that is managed, secure, and fault-tolerant. It uses hardware, software, and file-based protocols such as Network File Systems or Common Internet File Systems (CIFS).
It is currently widely used to enable home theater systems around the world. It can also be used as a remote file server that allows remote access to multiple personal computers (PCs), and media players.
According to market.us, "The consumer network attached storage market size is expected to be worth around USD 26.39 Billion by 2032 from USD 4.69 Billion in 2021, growing at a CAGR of 17% during the forecast period 2022 to 2032."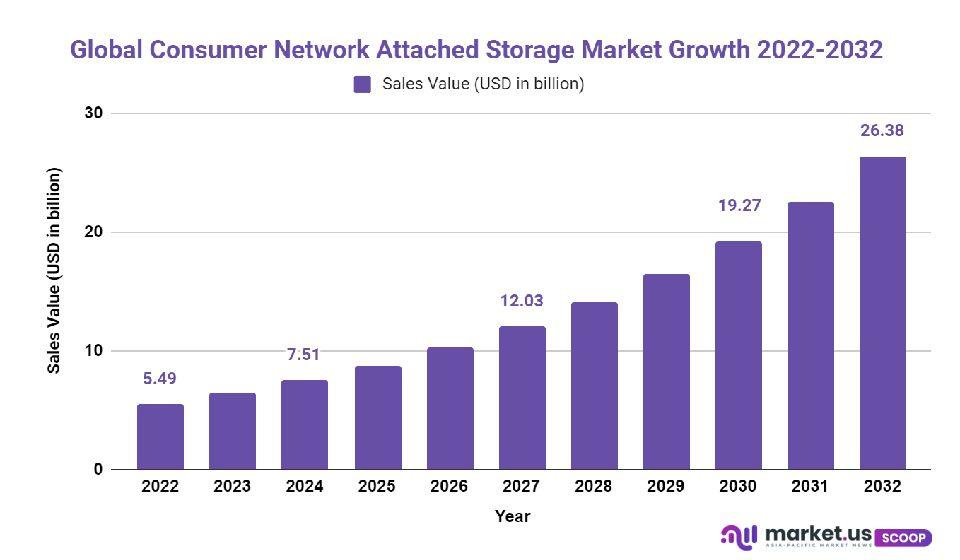 Gaurav Yadav, a senior research analyst at Market.us, said," The key driver of the market for network-attached storage is the increasing dependence on digital content being stored online by small and medium businesses (SMEs). Network-attached storage market growth is being driven by the proliferation of social media content and high-speed data transfer technologies like 4G & 5G. It is a growing market because of the need for large quantities of secure storage devices to store video surveillance applications."
Because they are cost-effective and easy to set up, Network Attached Storages have been gaining popularity among small and medium-sized companies. The storage system stores data directly on external hard drives. This storage system allows users to access data via a network connection.
Servers enable organizations to provide competitive advantages, improve customer service, and expand their collaborative reach. These servers are easy to use and provide data backup. They also allow for data centralization at a reasonable cost. These factors will lead to increased adoption of these systems by organizations.
Market constraints may be imposed during the projection period due to ongoing security concerns regarding data storage in remote locations.
The lack of sufficient equipment to protect and exploit data could pose a major challenge to the growth of the network-attached storage industry (NAS) in the foreseeable future. This may limit the potential market development.
Due to the high reliance on regional enterprises for advanced storage technologies, North America's NAS industry was valued at over USD 9 Billion in 2022.
Businesses in countries like the U.S. are planning to invest substantial sums in digital transformation in response to the disruptions in supply chains and changes in consumer purchasing behavior caused by the COVID-19 pandemic. These digitalization trends are rapidly expanding and will increase the use of network-attached storage devices in various industries to address high storage capacities.
Earlier, the main data source was personal computers (PCs), or enterprise desktops. Smartphones, tablets, and laptops have become an integral part of modern life due to rapid globalization, changing lifestyles, and shifting work patterns. These devices are becoming more popular all over the world, which indicates that digital devices are gaining popularity.
Many new gadgets have also been introduced in the market, including Alexa (voice assistant device), smart gadgets, and smart wearables.
These devices produce large amounts of data via various apps, financial transactions, and online shopping. People spend between 5-6 hours per day on mobile apps. This leads to an increase in data volumes and internet use, which results in the exponential growth and demand for NAS solutions.
---
---
Media Enquires
If you require any further information about a related market, please get in touch with us. we're happy to help you
+91 7008 614 496
+91 7008 614 496