Digital Process Automation Market Emerges as Key Solution for Optimising Business, says Market.us
---
---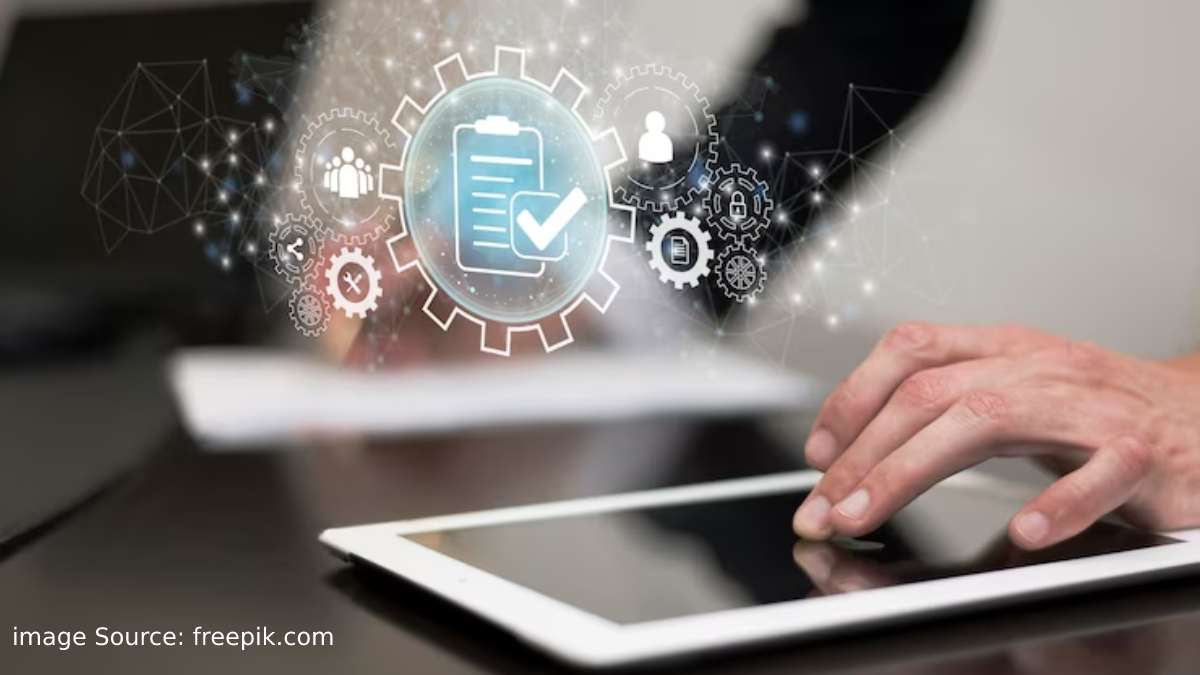 Digital process automation refers to the use of digital technology to automate the workflow process. Many businesses are realizing the benefits of digital process automation and the increasing demand for the Digital Process Automation Market. 
Today's businesses need automation to reduce time and minimize errors. Automation is a powerful tool for business processes like marketing, sales, inventory control, and supply chain management.
All industries recognize the importance of automating business processes to improve customer experience and retain customers. The majority of digital process automation is used in healthcare, energy, utility, media, entertainment, transport, and logistics and telecom, IT.
According to Market.us' research," The market for digital process automation was valued at USD 9.93 Billion 2022. It is expected to grow at a CAGR of 12.08% between 2023 and 2032."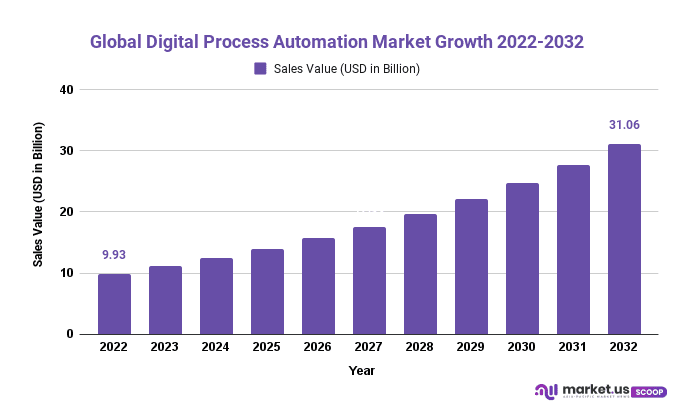 A key driver is a rapidly rising demand for automation within enterprises. The digital process changes the way organizations work. Automation proves efficient in streamlining workflow. This system empowers too many organizations. This system allows for more innovations and solutions. Process automation is low-code and combines IT and business. This allows businesses to better serve their customers. Traditional organizational processes are very tied-consuming.
They can be inefficient and pose a risk to any company. It is difficult for the business to meet customer requirements using traditional methods. Digital process automation is a key step toward the future. This technology has a remarkable effect on productivity and cost management. 
Digital process automation has brought about remarkable changes in customer experience. These are the reasons for the high demand for process automation. This market has a wide user base. This leads to increased demand for digital process automation over the forecast period.
Anurag Sharma, senior research analyst at market.us said," The market has seen significant growth in digital process automation due to its many benefits, including efficient processing and output, reduced time delays and greater security. The global market for digital process automation will grow due to increased industrialization and the adoption of IoT industrial technologies."
The forecast period will see an increase in digital process automation. Digital process automation can help you save money. Many businesses will adopt modern technology as a standard practice. These factors will greatly increase the market value for digital process automation.
Based on business function, the market can be divided into four segments: supply chain automation (sales process automation), claims automation (claims automation), and marketing automation. The fastest growing segment in supply chain automation is predicted to be during the forecast period. 
Automation allows organizations to manage orders more efficiently. This includes the planning, configuration and pricing stages, as well as delivery and delivery. It also allows firms to see multi-enterprise supply chains of partners and suppliers, which can help them succeed.
New products are being launched by the market's leading players in digital process automation. R&D is crucial for the market's growth in digital process automation. These factors lead to an increase in the digital process automation market.
Market growth is based on strategic collaborations. These actions are undertaken by the participants to increase their influence in the industrial automation software market and thus raise the growth rate.
North America is the dominant market for digital process automation because of the high demand for advanced sensing technology in the region. Due to the increasing demand from the developing economies of Asia-Pacific, the market is set to experience the greatest growth over the 2023-2030 forecast period.
However, market growth will be impeded by concerns about data security and privacy as well as integration problems with existing tools and systems. The market for digital process automation is expected to be challenged by a lack of technical expertise over the 2023-2030 forecast period.
---
---
Media Enquires
If you require any further information about a related market, please get in touch with us. we're happy to help you
+91 7008 614 496
+91 7008 614 496