Digitalization Creating Greater Demand For Hard Disks Market Over the Coming Years, says Market.us
---
---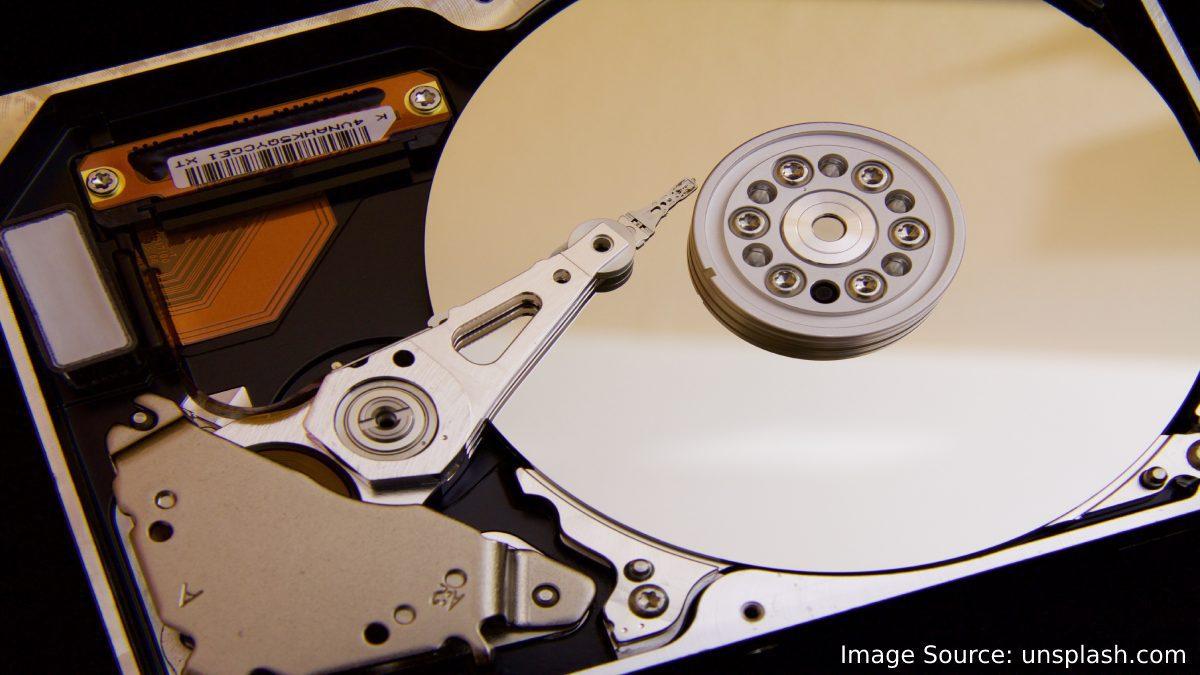 A hard disk drive is an electronic digital storage device that stores digital data and retrieves it via magnetic storage media. It is frequently used in data centers and personal computers. Hard Disk is becoming more important due to the increased demand for data storage facilities by businesses and the introduction of reliable and sophisticated solid-state drives (SSDs).
According to Market.us' research, "The Global Hard Disk Drive Market was valued at USD 35.25 billion in 2021. It is expected to grow at 11.2% CAGR to reach USD 80.87 billion by 2029."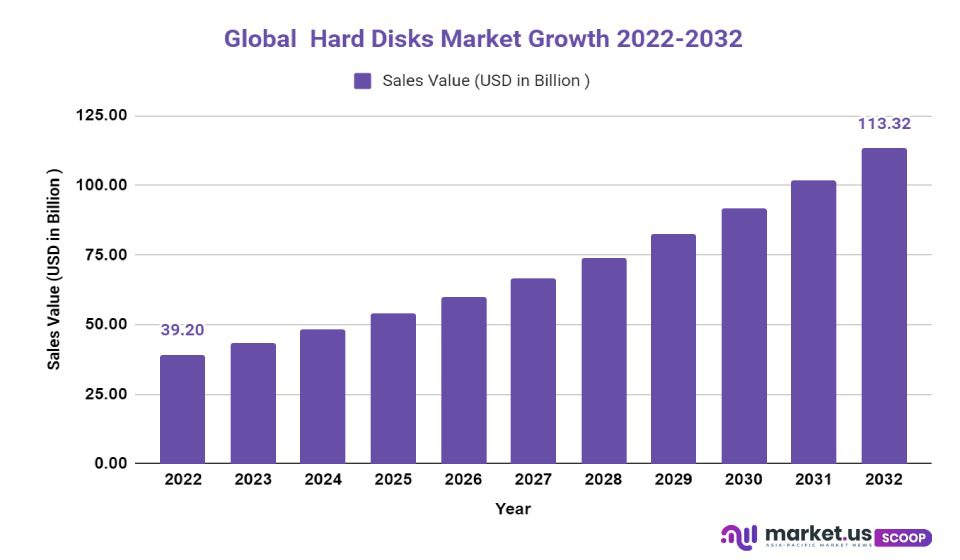 The Hard Disk Market report provides all information about the industry's outlook and strengths. It also includes an analysis of key players, dynamics, and regional analysis. The report also includes a detailed analysis and forecast of the Hard Disk Market for 2032.
Anurag Sharma, the senior research analyst at Market.us, said," The growing demand for data storage, digitalization, and the expanding laptop industry is expected to drive the Hard Disk Market to great heights over the next few years. Government regulations encouraging digitization and the use of internet portals in everyday life are also driving the hard disk market growth."
Hard disk manufacturers have made substantial investments in cutting-edge technology to offer the best data storage solutions for businesses and individuals.
Due to the COVID-19 pandemic, building operations suspension and delays in opening modern data centers have led to a decline in hard disk drives. This can be seen as a significant challenge for the Hard Disk Market. The decrease in personal computer shipping has also caused a decline in income for the Hard Disk Market.
Technological innovation has greatly increased consumer demand for electronic products in the past few years. The devices are becoming more affordable and will continue to increase in popularity. The demand for HDDs is driven by the growing use in consumer electronics, from mobile devices to stationary devices (such as HDD recorders) and other HDD-related applications.
Consumers continue to accumulate large amounts of digital content. This has been a significant increase since the pandemic. To expand their market reach, hard drive manufacturers are focusing on increasing storage capacity on smaller-sized hard disk drives (HDDs) to keep up with the growing trend.
As people stay longer and can access the internet even from faraway places, the increasing penetration of high-speed Internet continues to play a vital role in developing intelligent consumer electronics. The International Telecommunication Union estimates that 63% of the world's population used the Internet in 2021. This is a total of 4.9 billion people.
These trends have led to a significant increase in demand for smartphones, laptops, and wearables. According to GSMA estimates that by 2025 there will be 276 million 5G connections in Europe. The highest adoption rates are recorded in Western Europe and the Nordics.
HDDs are in high demand due to the increasing use of electric gadgets in everyday life. The recent shift in technological trends within the consumer electronics market is expected to support the growth of this market. Smart, connected technologies drive the demand for storage drives that store various data types.
These drives are used to boot the computer and store personal and application apps. Hard drives are relatively inexpensive and can store many files, videos, photos, and other business data.
The rise in cloud storage and enterprise applications has led to increased adoption of hard drives. This will likely lead to a significant increase in the market for hard disk drives over the analysis period of 2020-2030. The steady growth of laptop sales is expected to be an important factor in increasing the sale and shipment of hard drives over the next few years.
---
---
Media Enquires
If you require any further information about a related market, please get in touch with us. we're happy to help you
+91 7008 614 496
+91 7008 614 496