Adhesive Tape Films Market Enjoying Huge Rise in Manufacturing Industry, says Market.us
---
---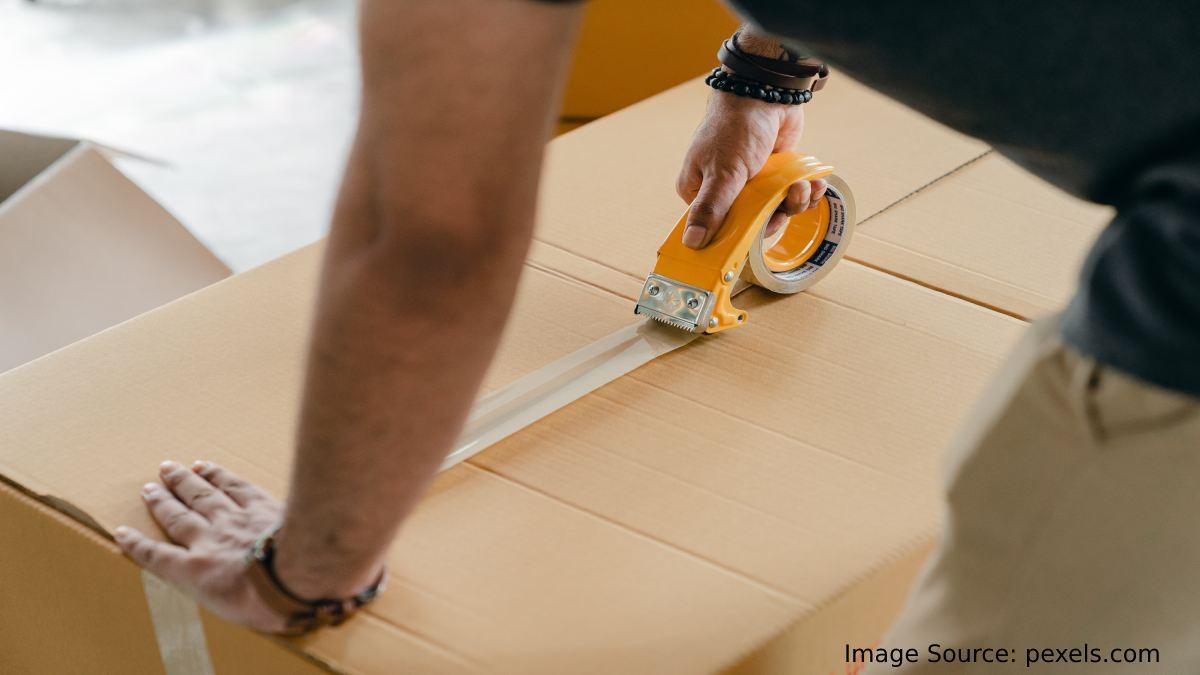 In recent years adhesive tape films have been an integral part of our daily lives. They can be used for everything from packaging to crafting. Adhesive tape film is made from thin sheets of plastic or paper coated on one side with a special pressure-sensitive adhesive. They have excellent transparency and dimensional stability. They also stick well to many substrates. Rolls and adhesive tape films are used for packing and shipping and other industries like electronics and automobiles.
According to research by Market.us, "The Adhesive Tape Films Market size is expected to be worth around USD 110.66 billion by 2032 from USD 67.29 billion in 2022, growing at a CAGR of 5.10% during the forecast period 2022 to 2032."
Anurag Sharma, a senior research analyst at Market.us, said, "The global manufacturing industry relies on adhesive tape films, and the market for them is expanding rapidly. There are many uses for adhesive tape films, including packaging, healthcare, electronics, and construction. The production of adhesive tapes has seen technological advancements over the years that have led to improved performance and cost savings. This has led to an increase in demand for adhesive tape films in various industries around the globe."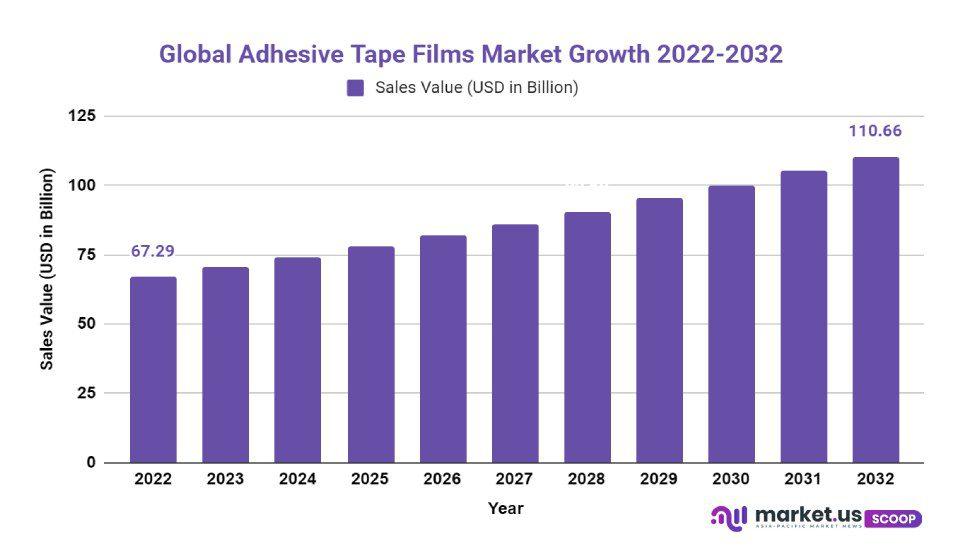 The rise of e-commerce has led to a huge demand for packaging materials that protect the products from damage during packaging, transportation, and processing. Adhesive tapes are a necessity for packaging products. Adhesive tapes can also bond two pieces together, which helps reduce the number of raw materials required for various products. This major factor creates strong growth for the adhesive tapes industry.
Adhesive tapes are used in many industries, including construction, electronics, and printing. Due to significant foreign direct investment, countries like India, China, and South Korea are experiencing a boom in the automotive industry in Asia Pacific. For the assembly of various components, adhesive tapes are used.
This market is booming because these tapes are used in HVAC, glazing, and insulation. However, this market is being restrained by volatile raw material prices and strict regulatory policies. When determining the price structure of adhesive tape products, the most important factors are availability and prices.
These tapes attach the bolts and screws securely to the dashboards and seats. They also attach the fabric to the instrument panel, wrap steering wheels, and mount rubber and plastic profiles within the vehicle's interior. This wide variety of industrial uses is what bolsters the global adhesive tapes market.
Global Adhesive Tapes Market is driven by the demand for hydrophilic films and transdermal drug delivery patches, oral dissolvable film, in vitro diagnostics, and hydrophilic films. Building and construction are one of the fastest-growing end-use markets for adhesive tapes in regions like the Middle East, South America, Asia Pacific, and South America. 
As the trend toward using smaller and more microelectronic devices continues to increase, so does the use of adhesive tapes in electrical & electronic industries. The healthcare and hygiene market for adhesive tapes is forecast to grow at the fastest rate over the forecast period. The healthcare market is also booming globally due to the increasing demand for hydrophilic films and transdermal drug delivery patches, oral dissolvable film, in vitro diagnostics, and in vitro diagnostics.
Acrylic resin is in high demand because of its good physical and chemical properties also it has low cost, and many applications in different end-use industries like packaging, transport, and healthcare. Acrylic-based adhesive tapes can be used in both solvents as well as water-based technologies. They are more resistant to chemicals and solvents than other adhesives and have a higher resistance against water. Acrylic adhesives made from water are the most affordable of all the resins in the adhesive tapes business.
---
---
Media Enquires
If you require any further information about a related market, please get in touch with us. we're happy to help you
+91 7008 614 496
+91 7008 614 496