Drilling Fluids Market Booming Amid Offshore and Onshore Expansion, says Market.us
---
---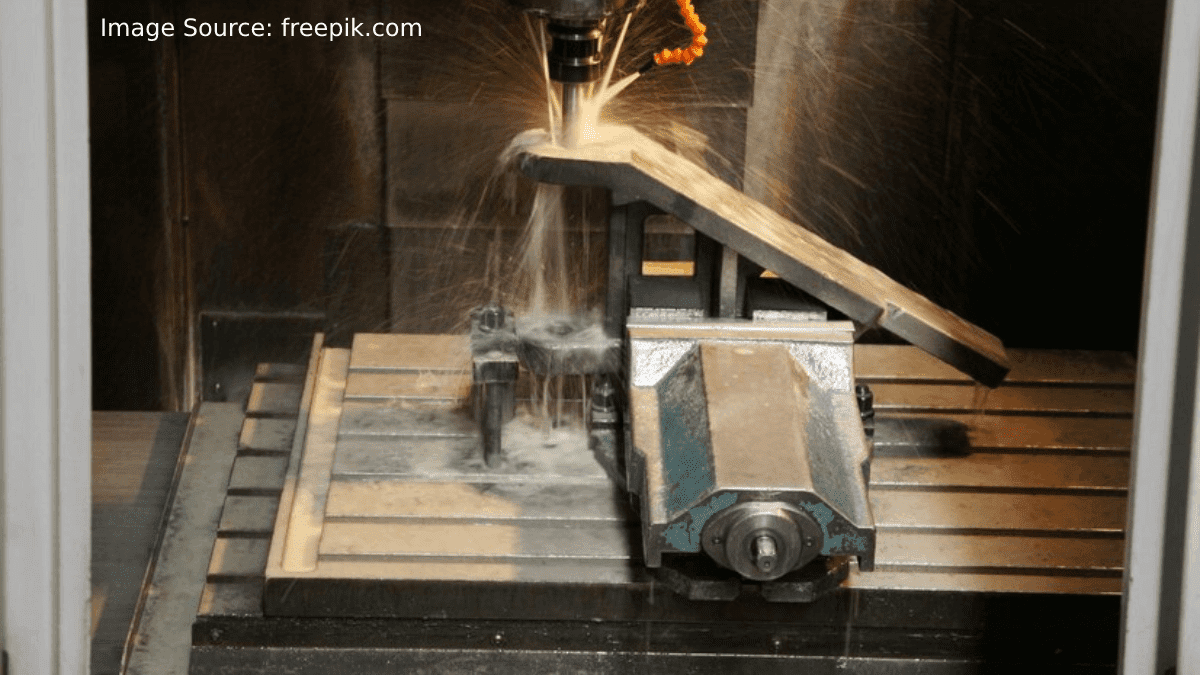 Drilling activities have increased due to the increasing demand for crude oil. North America is the country with the highest oil and gas production. Europe is second due to the steady rise in Russian onshore activities and North Sea offshore activities. Drilling and completion fluids are directly affected by the increase in drilling activity.
Different types of drilling fluids will be required depending on where they are needed, their economic viability, and other factors. High demand and technological advancements are increasing the pressure to increase well depth.
These drillings are done under extreme temperatures and high pressure. Higher-pressure, deeper wells require more drilling fluids. A well-designed drilling fluid system can reduce the time it takes to drill, increase wellbore stability, maximize wellbore recovery, and positively impact the well's economic return. In the next few years, the demand for drilling fluids and completion fluids will increase due to increased offshore and onshore drilling.
According to Market.us, "The Drilling Fluids Market size is expected to be worth around USD 13,798.29 million by 2032 from USD 8,885.10 million in 2022, growing at a CAGR of 4.50% during the forecast period from 2022 to 2032."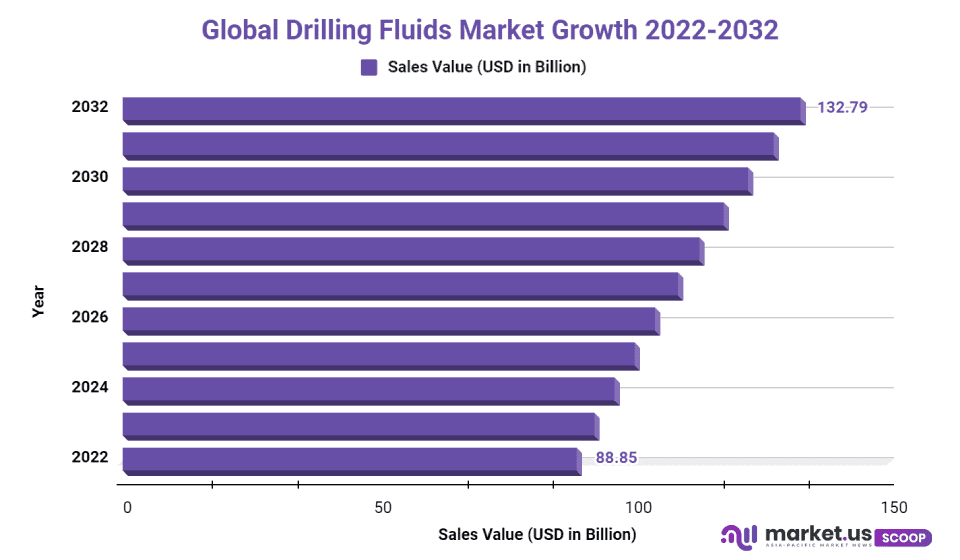 Drilling operations require drilling fluids containing additive chemicals that are injected through the drill string. When these fluids are mixed with stone cuttings, they form residues that can have detrimental effects on the environment.
Groundwater becomes toxic when contaminants in the residue are mixed with it. This can lead to serious soil and water pollution, as well as disrupt the natural habitats of many organisms. Biodegradable chemicals can be expensive so they are not widely used. To reduce pollution, several governments have established strict regulations regarding the use and discharge of drilling fluids.
Due to new discoveries in Latin America and West Africa, deepwater and ultra-deepwater drilling activities will increase. The majority of offshore activity is concentrated in deepwater areas, such as Angola and the US, Brazil, Nigeria, and Malaysia. Recent discoveries in frontier areas such as the East Coast of Africa and the eastern Mediterranean Sea as well as the west coast of Australia would also help to boost offshore reserve growth.
Many major projects approved prior to the downturn in the industry are expected to be brought on-stream in 2018. The Kaombo offshore Angola field and the Egina offshore Nigeria field are just two of the many projects. Both are operated by Total. They expected to see the start of Chevron's Bigfoot in the Gulf of Mexico.
It is located in the Walker Ridge region. These projects, along with others, will likely push deepwater production activities over the next few years. Utilization is highest in regions with more than 10 floating drilling rigs. This is mainly in Brazil, where it stands at 88.7%.
Long-term contracts were signed prior to the downturn. The long-term contracts are expected to increase the demand for ultra-deep and deepwater drilling activities and encourage the development of drilling and completion fluids.
Gaurav Yadav, a senior research analyst at Market.us, said," With the advances in technology and floating production, drilling in deepwater and ultra-deepwater is possible. Although technological advancements have made it possible to drill in new areas, deepwater projects require more investment time and capital than those that are located onshore or in shallow waters."
Most nations that have offshore assets are able to operate in shallow waters. To meet the drilling fluid challenges, mud companies invest a significant amount of capital in R&D. Deep drilling is difficult and requires expensive equipment and high penetration rates.
The second largest revenue contributor to the global product market is oil-based products. The composition of oil-based drilling fluid, which is composed of oil and water, is used in drilling engineering. Because of its superior lubricity, oil-based drilling fluid will gain importance in the future.
It is expected to grow significantly in the future due to its improved lubricity and lower corrosion of drilling tools. Although oil-based fluids are expected to see significant growth over the next few years, their reaction affects the environment and there are strict regulations that the government has imposed on their use.
Due to their biodegradability properties, synthetic-based fluids are expected to see a rise in growth. It is made up of base oil such as esters and poly alpha-olefins. Because of their low toxicity and fluid loss, synthetic fluids will be more popular in the future. Oil and gas companies are moving towards a more effective, efficient, and less harmful fluid system due to increasing concerns about deep water project maintenance costs and downhole losses.
---
---
Media Enquires
If you require any further information about a related market, please get in touch with us. we're happy to help you
+91 7008 614 496
+91 7008 614 496