Electronic Health Records Market On the Rise, Modern Technology Creating New Demands
---
---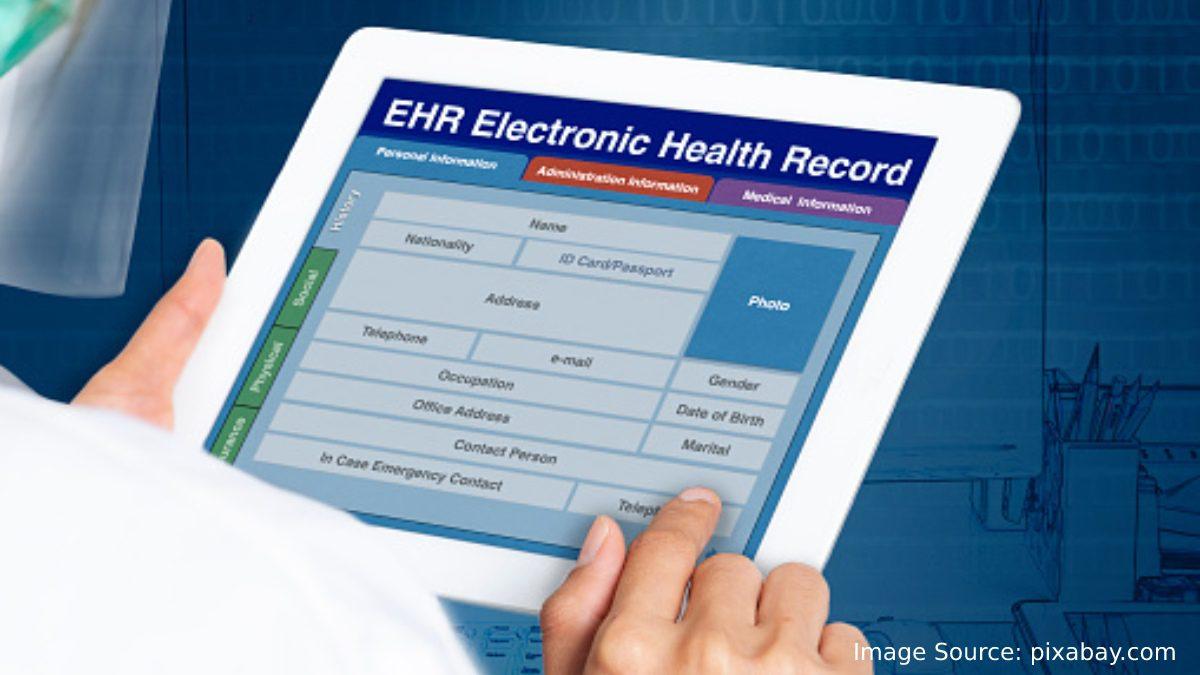 The global market for electronic medical records is expected to expand in the next few years due to an anticipated rise in healthcare spending. The worldwide electronic health records market will increase in the coming years if the emphasis is paid to the convergence of digital healthcare arrangements and healthcare information technology (IT).
According to a report by Market.us, "Electronic Health Records Market size was valued at USD 26.1 billion in 2022 and is projected to reach USD 36.82 billion by 2032, growing at a CAGR of 3.5% from 2023 to 2032."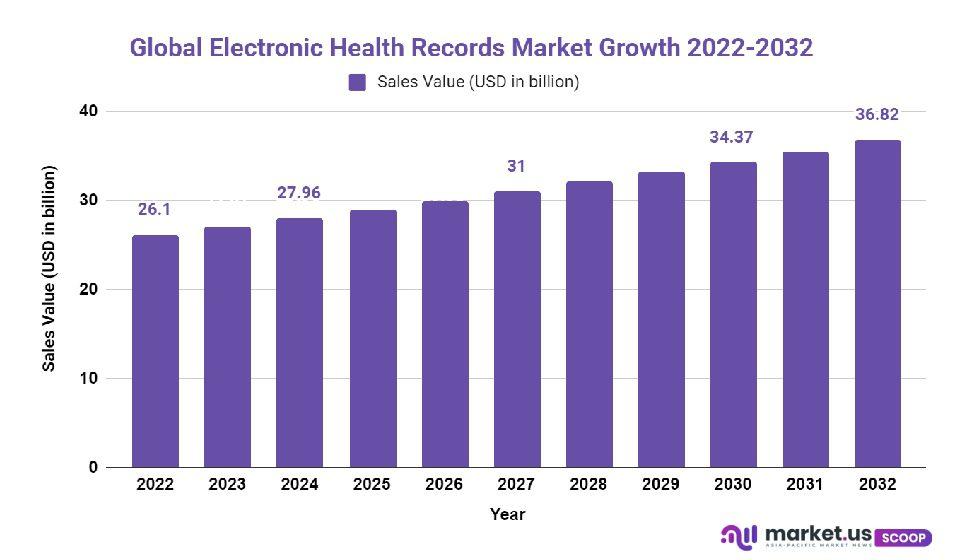 A real-time digital representation of patient medical data is called an electronic health record (EHR). Using electronic health records, medical specialists from different medical services associations can access, enter, and amend patient information.
A patient's profile may include data from all of these sources because EHR software is made to transfer data to a variety of medical service providers, including pharmacies and laboratories.
Using an EHR will give medical personnel a more thorough understanding of the patient's health and enable them to better serve all of their patients.
Anurag Sharma, a senior research analyst at Market.us, said, "The market's expansion is correlated with the widespread adoption of cutting-edge technologies to satisfy expanding client demands. The patient experience has been shaped by improved care thanks to the integration of artificial intelligence (AI) to forecast clinical outcomes based on EHRs. Growing need for healthcare administration centralization and streamlining, which enhances care quality and boosts patient happiness, also contributes to market expansion."
As the healthcare sector adapts to digitization, electronic health record (EHR) systems are growing in popularity. However, there are a few difficulties that could prevent the rise, including the high costs of setting up and maintaining EHR, the scarcity of specialists with the necessary training in developing nations, and security and privacy worries.
Government initiatives, technical developments, low maintenance requirements, and increased accessibility of EMR are among the market growth drivers. The expansion of healthcare systems and the expansion of the market under study are both being facilitated by the rising financial support that governments are providing through public budgets around the world.
The expansion of this market is also being fueled by technological advancement. The growth of the market under study is also being fueled by EMR's minimal maintenance requirements and increased accessibility.
Type, Product, Geography, and End-User are the segments used to divide the global electronic health records market.
Cerner Corp., Epic Systems Corp., Allscripts Healthcare, GE Healthcare, LLC, McKesson Corp., eClinicalWorks, NextGen Healthcare, Inc., Medical Information Technology, Inc., and HMS are the leading market participants.
October 2022 – In order to enhance the patient experience, CareArc, a federally qualified health center (FQHC) in Kansas, began an Epic EHR installation through a collaboration with Health Choice Network (HCN).
The launch of 190 health systems' Epic EHRs by Epic Systems in October 2020 will make it the vendor's largest implementation in the history of the business.
In order to provide EHR data via the Google Cloud Platform, MEDITECH and Google collaborated in October 2019. This supported interoperability, improved scalability, and helped with the safe transfer of patient data.
NextGen Healthcare acquired OTTO Health in December 2019, which helped the business add integrated virtual care services to its platform. The company has linked the OTTO Health platform with the NextGen EHR platform.
In 2021, North America had a 45% revenue share of the global market for electronic health records, dominating the sector. The rules that encourage the use of electronic health records and the availability of infrastructure with high levels of digital literacy are the main drivers of this region's growth.
During the projection period, it is anticipated that the market for electronic health records in Asia Pacific will expand profitably. The region's healthcare system is becoming more digital as a result of the rising demand for high-quality standards and services, which is responsible for this expansion.
---
---
Media Enquires
If you require any further information about a related market, please get in touch with us. we're happy to help you
+91 7008 614 496
+91 7008 614 496