End-Point Security Protecting Against the Next Generation of Cyberattacks, says Market.us
---
---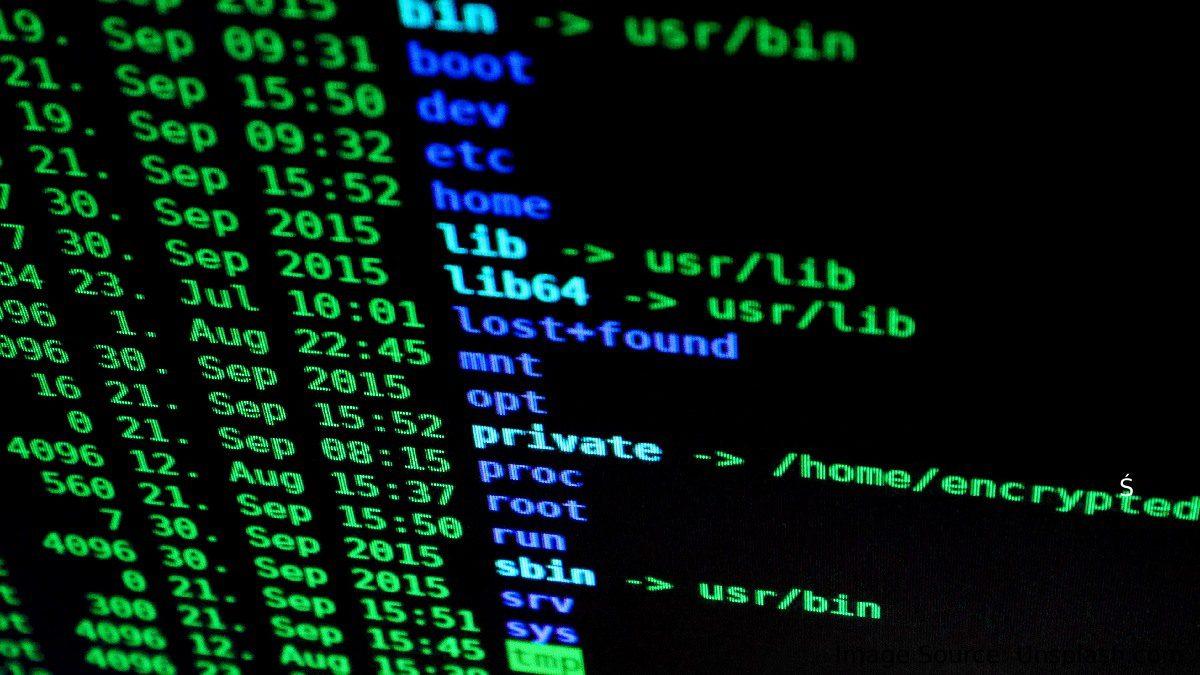 End-point security consists of the sale of end-point products and related services by entities (organizations and sole traders) that are used for protecting organizations against increasingly dangerous cyber threats. Endpoint security is a process that protects devices from malicious attacks and cyber-attacks. Such as mobile phones, laptops, desktops, and tablets.
With the assistance of this, businesses are able to protect their devices which are used by workers for work purposes.
According to market.us, " the Endpoint security market is projected to grow by USD 50.37 Billion by 2032 with a CAGR 8.7%."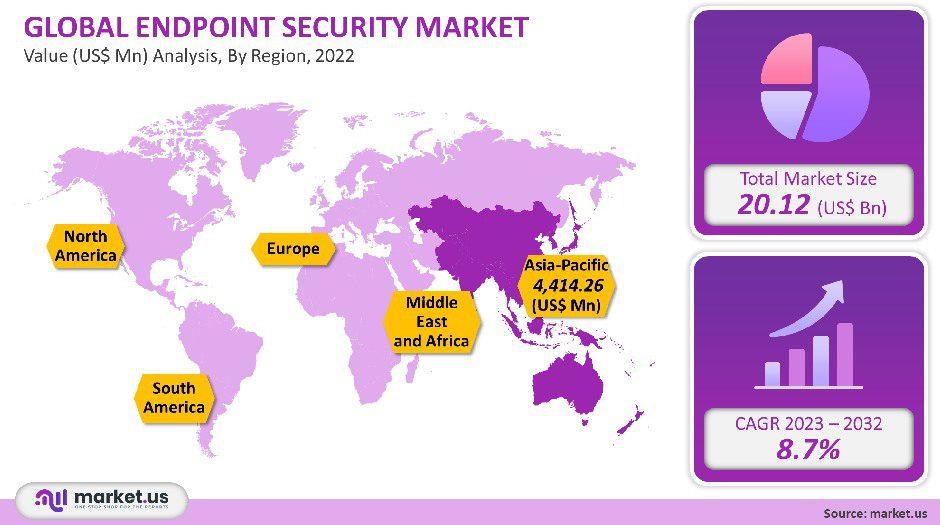 Anurag Sharma, the senior research analyst at market.us, said, "Increasing demand from several end use industries includes financial services and insurance (BFSI),  banking, telecommunications and IT, government and defense, and healthcare and life sciences and others are increasing the market growth for the endpoint security market."
The endpoint security market is growing because of the increasing use of mobile devices to attack vectors
In today's modern world, smartphones and tablets, these mobile devices become a necessity of each individual  and  organizations. Employees rapidly increasing their work on smartphones and the use of mobile apps and devices introduced new attack vectors as well as new security challenges. These cyber threats can range from Trojans, viruses, botnets, and toolkits. They can impact the network and seriously compromise private and sensitive data. 96% of mobile devices don't have security software installed, and approximately 65% are in the application layer.
Hacktivism, organized crime, malicious and accidental insider attacks, and hacktivism are all increasing in sophistication and volume. This can result in the loss of sensitive information and business insolvency as well as reputational damage. Endpoint security systems are being used by organizations across different industries to detect, block, block and contain unsafe or unauthorized applications. This prevents data loss and helps protect reputational value.
For securing entry points of end-user devices such as laptops, mobile devices, and desktops from being utilized by malicious actors and campaigns, endpoint security technology is used.
Endpoint Security protects endpoints in a network or cloud against various cyber security threats. This technology is a step forward from traditional antivirus software and provides comprehensive protection against evolving zero-day threats and sophisticated malware. Every type of organization is at risk from the nation-state, organized crime, and malicious and accidental insider threats.
Artificial intelligence is being looked at as a possible solution to protect against data breaches and external threats. It is essential to offer better and more efficient endpoint protection due to the growing number of end-user devices, interfaces, and advanced technologies like cloud services, 5G, and the internet of things.
Symantec, Palo Alto Networks, Symantec, FireEye, Cisco Systems, Inc., and Symantec offer AI-enabled security systems to detect endpoint attacks.
Lack of cybersecurity awareness is one of the greatest challenges facing the endpoint security solutions market. Budget concerns and the increasing use of stolen endpoints are two main factors hindering the market's growth.
However, the lack of IT resources and expertise in-house, as well as high costs of innovation and budget constraints, will likely limit market growth in the next few years.
Endpoint security is a key driver of the market. It allows organizations to understand, anticipate, and holistically manage their risks. These solutions allow you to take strategic decisions and quickly respond.
Global Endpoint Security Market growth is driven by the increasing use of security solutions that provide increased security across multiple applications, such as IT & Telecom and BSFI. Endpoint security solutions are also growing in demand due to the increasing number of mobile devices and workplace endpoints that have access to sensitive information.
---
---
Media Enquires
If you require any further information about a related market, please get in touch with us. we're happy to help you
+91 7008 614 496
+91 7008 614 496