Enterprises Reap Benefits of Improved Security and Performance with Ethernet Switch, says Market.us
---
---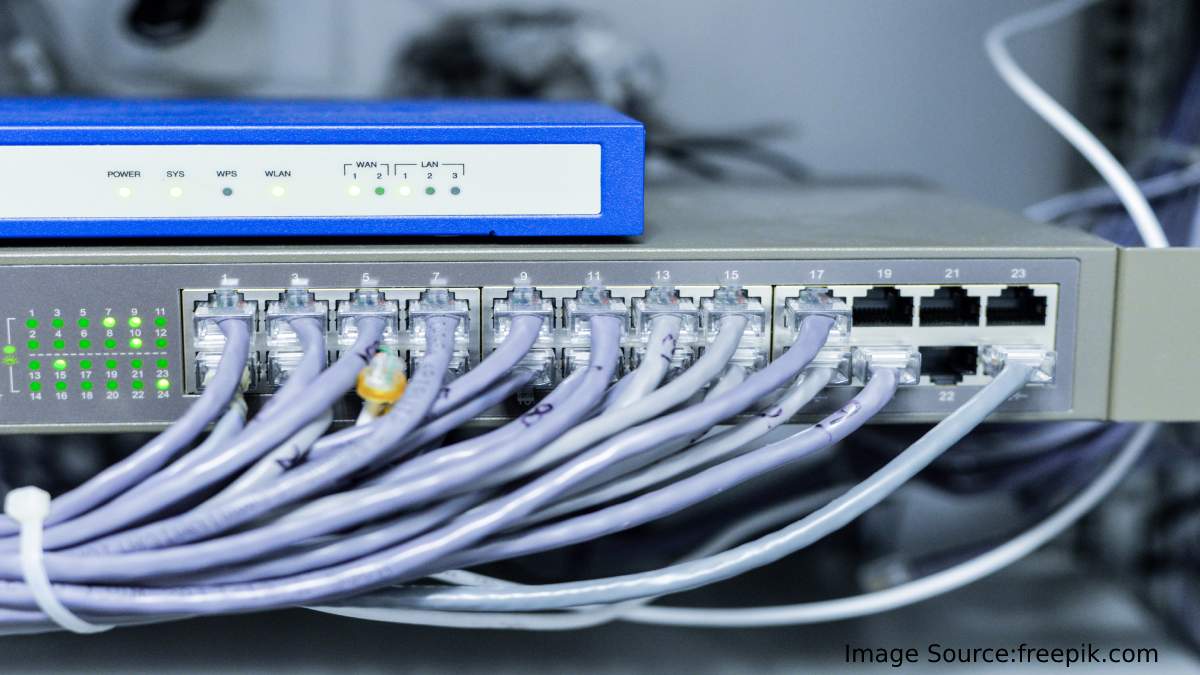 Two of the most common networking devices in modern networks are Ethernet switches and routers. They connect computers and servers to one another and to the internet. There is an increased demand for routers and Ethernet switches that can handle higher bandwidths. Switches and routers now support higher speeds such as 10 Gigabit Ethernet or 40 Gigabit Ethernet.
SDN allows network administrators to configure and manage network devices via software, rather than manually. This makes it easier for network administrators to manage and deploy networks. SDN-enabled routers and switches have been developed.
According to the latest report by Market.us, "The global Ethernet switch market will reach USD 52.6 billion in 2032. With a 7.8% compound annual growth rate (CAGR)."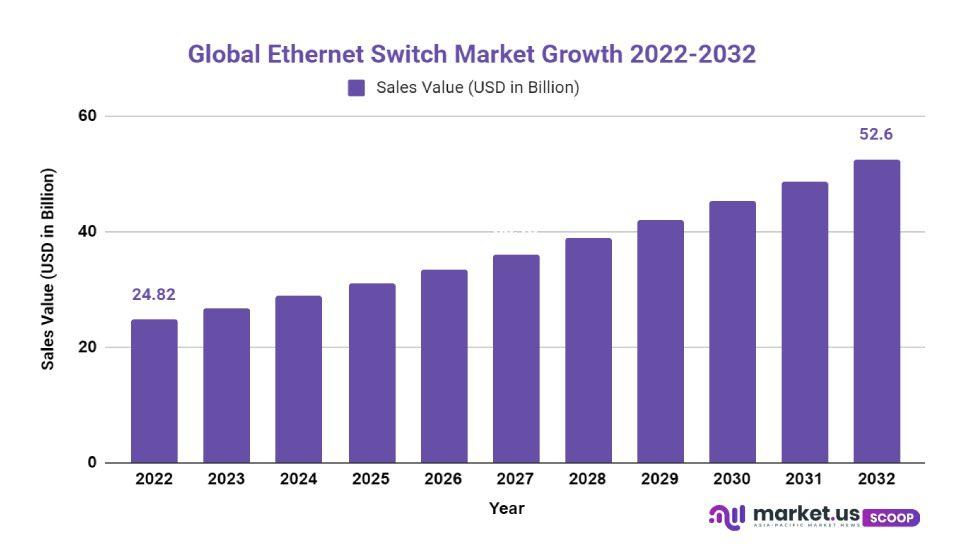 Gaurav Yadav, a senior research analyst at Market.us, said," The growing demand for cloud-based, IoT, and data center applications can explain this growth. Ethernet switches connect multiple devices to a network, while routers manage the traffic. The adoption of router models has increased due to recent advances in Wi-Fi technology. Routers are increasingly being used by enterprises for improved security and performance."
As more businesses migrate to the cloud, there is a greater demand for networking devices that support cloud-based apps. Cloud-managed routers and switches can now be configured remotely via the cloud.
The rise of 5G Networks is expected to increase demand for Ethernet switches, routers, and routers capable of supporting the high speeds and low latency of 5G. Security is becoming more important as cyber-attacks are on the rise and it is essential that networking devices have strong security features. This has resulted in the creation of routers and switches with sophisticated security features, such as intrusion detection and firewall protection.
There is an increasing demand for high-bandwidth networking devices. With streaming video and online gaming becoming more popular, there is a growing demand for Ethernet routers and switches that can handle higher bandwidths. This demand is driving the development of switches and routers capable of supporting faster speeds such as 10 Gigabit Ethernet or 40 Gigabit Ethernet.
The global market for Ethernet switches and routers is vast, with customers and vendors all over the globe. The major markets for Ethernet switches and routers are North America, Europe, and Asia-Pacific.
North America's Ethernet switch and router market will experience significant growth because of the growing adoption of cloud computing, 5G networks, and other innovations. This region is home to many technology companies. It also has an excellent infrastructure that is driving demand for networking devices.
There are many vendors that offer a variety of products in the Ethernet switch and router market. It is very competitive. The market is dominated by Cisco, Huawei, and Juniper Networks.
Alternative technologies are competing to gain a competitive advantage in the market. There are many vendors offering a variety of products. The market may be constrained by price wars or margin erosion due to intense competition.
Market uncertainties and economic downturns can cause a decrease in demand for networking devices. Businesses may be less inclined to invest in new technology when they are uncertain about their future.
Some businesses may be discouraged from investing in networking devices because they can be difficult to set up and maintain. This could limit the market's potential growth.
To expand their regional presence and business operations, major players in the global ethernet switch market are using a variety of organic and inorganic growth strategies, including joint ventures, collaborations, expansion, mergers and acquisitions, strategic alliances, new product launches, and research and development.
---
---
Media Enquires
If you require any further information about a related market, please get in touch with us. we're happy to help you
+91 7008 614 496
+91 7008 614 496