Fashion Meets Function in the Rapidly Growing Condom Market, says Market.us
---
---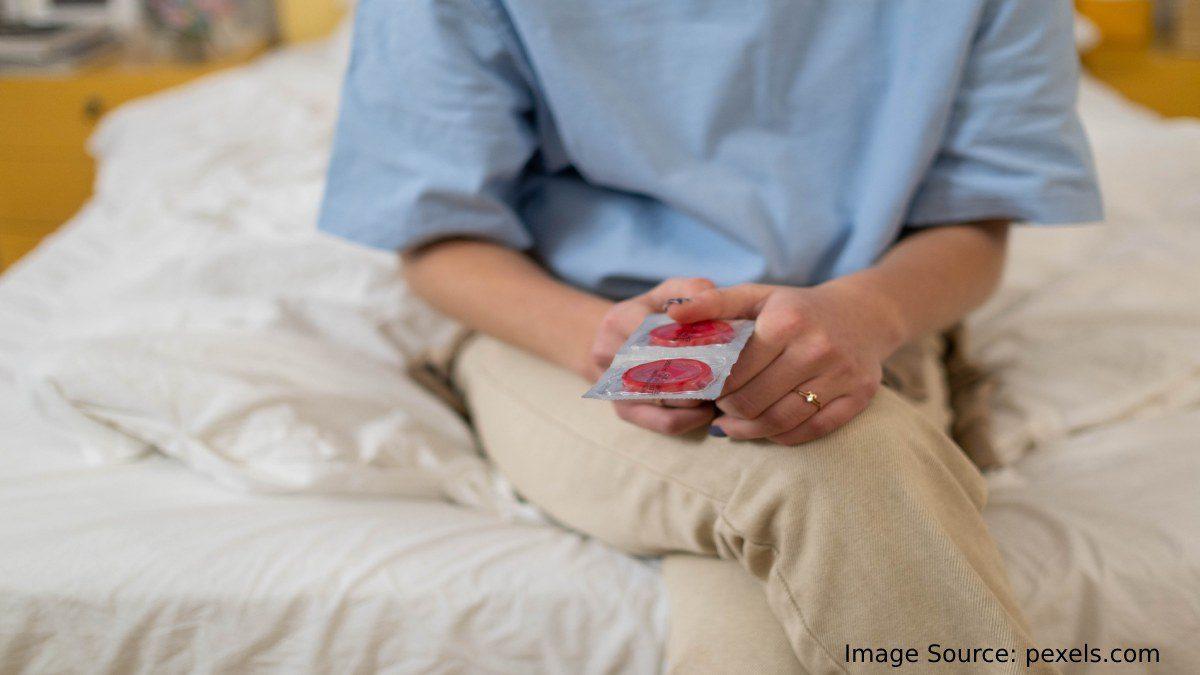 Condoms are a necessity for many sexually active people, and the market for them is booming. There are many brands of condoms on the market, and they come in different sizes, shapes, and colors. There are also different types of condoms, including male condoms, female condoms, and dual-use condoms. Condoms can be bought in stores or online.
Condom market demand is on the rise and is expected to grow exponentially over the next decade. A survey of over 1,500 people in the U.S., Europe, and Asia found that when asked about their thoughts on sexual health and contraception, condom use was consistently ranked as one of the top three considerations, ahead of methods like oral contraception and IUDs.
According to Market.us, "The global Condom market size was USD 6.5 Billion in 2022 and is expected to reach USD 15.4 Billion in 2032 registering a CAGR of 9.3%."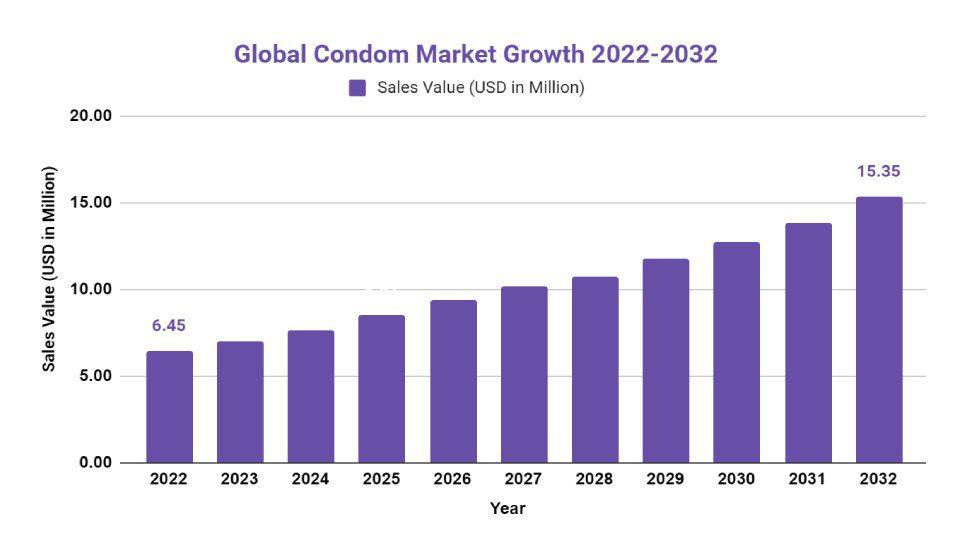 Anurag Sharma, a senior research analyst at Market.us, said, "Companies are focusing on developing innovative condom products that will increase user satisfaction and adoption rates. Some examples of such products are flavored condoms that appeal to users' senses, female condoms that offer enhanced protection against pregnancy, latex condoms made from natural rubber latex which is environmentally friendly, and male condoms with extended wear time."
Condoms are a very important part of sexual health and can prevent many sexually transmitted diseases. There are many different types of condoms available, each with its own benefits. Condoms come in various sizes, shapes, and colors to suit everyone's needs. They are also affordable and easy to find, making them a great choice for anyone who wants to keep their sexual health safe.
Condoms are one of the most important tools in the sexual health toolkit. They can help prevent many sexually transmitted diseases, including HIV. There are many different types of condoms available, so it is important to find one that fits your needs and preferences. 
Some people prefer condoms made from synthetic materials like latex, while others may prefer condoms made from animal skin. There are also condoms made from other materials, like polyurethane or silicone. It is important to find a condom that fits well and feels comfortable during sex. 
This growth is due to the increase in safe sex awareness and the increasing prevalence of sexually transmitted diseases (STDs). There are a variety of condoms available on the market, and people can choose whichever type suits their needs.
This growth is attributed to increased awareness and use of condoms in regions such as Asia and Latin America where the prevalence of HIV is low, as well as increasing demand from developing countries. The main manufacturers of condoms are leading global companies such as Johnson & Johnson, Durex, and Trojan. 
Condoms are a necessary part of sexual health. They protect people from sexually transmitted diseases and unintended pregnancies. However, the condom market is small and fragmented. This lack of market coordination can lead to ineffective distribution and marketing of condoms. 
There are many challenges that need to be addressed in order to increase condom usage, including reducing the stigma around condoms, increasing access to condoms, and better designing and marketing condoms.
The increasing popularity of innovative condom products underscores the need for effective marketing strategies to drive consumer demand for these products. In order to reach more consumers who may not currently use condoms or those who are not completely satisfied with their current product offering, companies must develop targeted marketing campaigns that comprehensively inform users about the benefits of using condoms and highlight the different types of products available on the market.
Condom use is on the rise in the United States. In 2018, condom use hit an all-time high with over half of the sexually active adults using condoms at least once in the previous year. 
However, condom sales have been declining for the past five years. This decline is likely because of the widespread availability of free and low-cost contraception methods and increased awareness about STDs and how to prevent them.
Condom consumption is on the rise as more people become aware of the importance of contraception and safe sex. Many condom brands are now available in a variety of styles, sizes, and colors, catering to different consumers. 
Condom use is on the rise, but there are still some misconceptions about condoms. Here are three reasons why condoms may have an edge over other contraceptive methods: They protect against both sexually transmitted infections (STIs) and unintended pregnancy. They're affordable and easy to get, even in developing countries where they may not be widely available. They can help reduce abuse of other contraceptive methods by providing a backup method.
---
---
Media Enquires
If you require any further information about a related market, please get in touch with us. we're happy to help you
+91 7008 614 496
+91 7008 614 496