Fitness Industry Heats Up As Demand for Rowing Machines Surges Due to Health Consciousness Amongst Consumers, says Market.us
---
---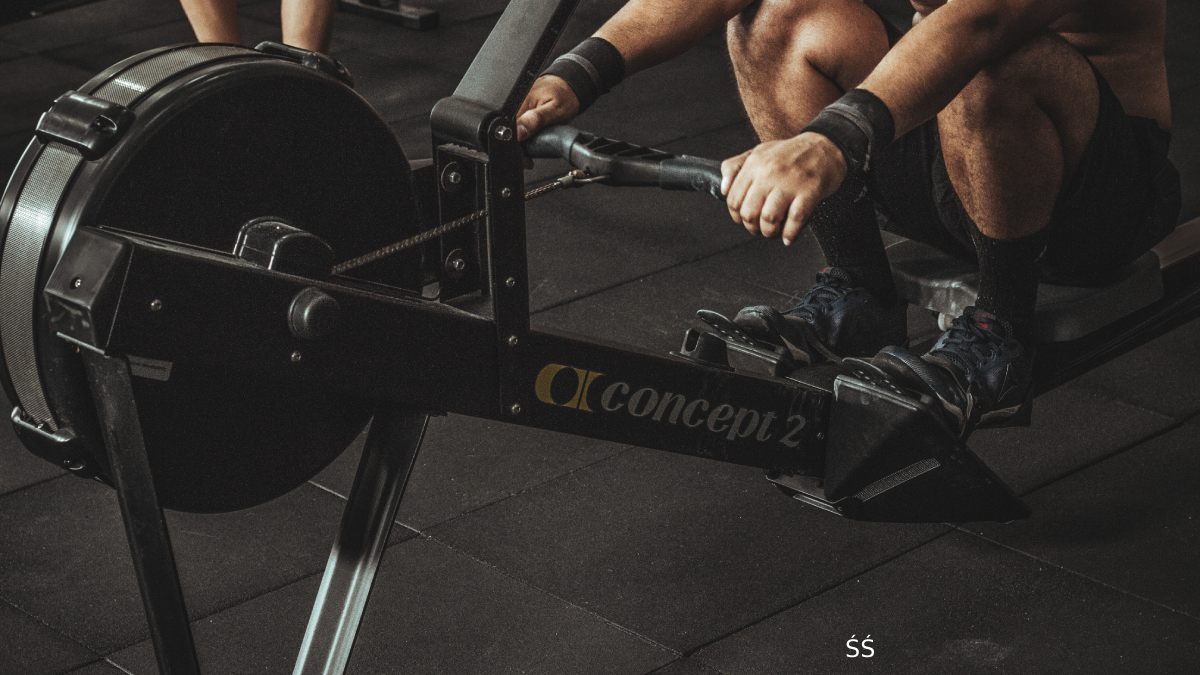 A rowing machine is a type of workout equipment that mimics the motion of rowing a boat in order to provide training or exercise for rowing. Indoor rowing is quickly gaining popularity and attention among athletes competing in sports all around the world.
The market for rowing machines will grow during the anticipated time frame as customers pay more focus on their health and well being. This equipment provides an excellent upper-body workout that enhances posture and lessens back pain.
According to a research by Market.us, " The market for rowing machines is anticipated to increase from USD 1.1 billion in 2021 to USD 1.9 billion by 2032, at a CAGR of 5.6% between 2022 and 2032."
According to a survey, there were more than 200,000 gyms and fitness centres worldwide in 2020. The number of gyms offered in the fitness sector increased by 12% from 2015. During the projected period, it is anticipated that the increasing number of fitness centres will fuel demand for rowing machines worldwide.
In addition, it is anticipated that changes in the price of raw materials such as solid steel, ductile iron, copper, and other commodities will impede overall growth during the forecast period.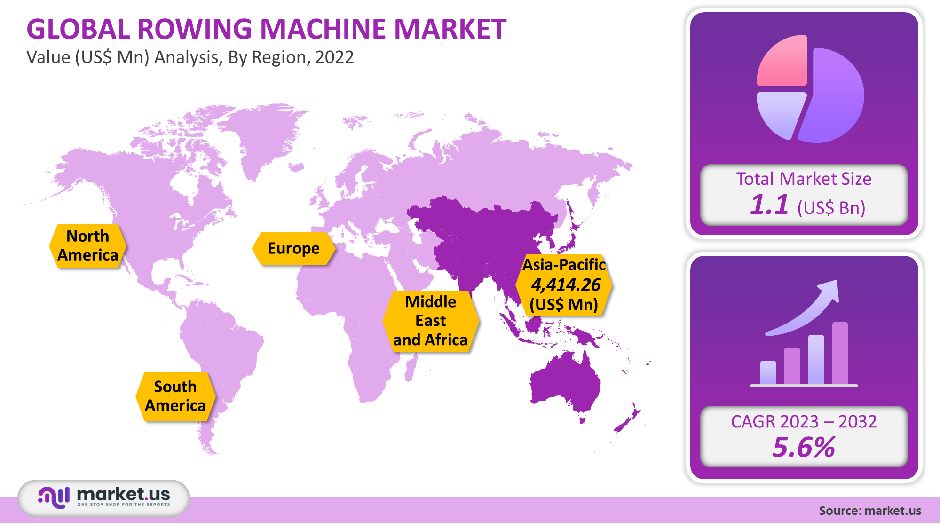 Anurag Sharma, a senior research analyst at Market.us, said, "The global market for rowing machines has grown favourably as the number of seniors has increased. The needs of this age are entirely different from those of a youth demographic. The market for rowing machines is expected to grow as a result of the high demand for exercise equipment, particularly for seniors who want to exercise safely and with little effort."
The market for rowing machines has a lot of room to grow due to the booming product launches and other innovations by key market participants. For instance, Kettler has introduced Favorit Rower, a cheap rower with 50 different levels of resistance for challenging exercises. This gadget contains a small LCD that shows the key exercise data, as well as an ear clip infrared heart rate pulse sensor that enables users to wirelessly monitor heart rate.
Additionally, the rising popularity of full-body exercises, weight loss, muscle toning, and cardiovascular activities among women around the world as well as the numerous partnerships with fitness applications are some important factors that will foster the market for rowing machines during the forecast period.
Life Fitness and World Gym International, a 1976-founded American gym, collaborated in March 2021. According to the terms of this collaboration agreement, the business expects to make money by selling recently introduced rowing machines and providing fitness equipment to World Gym International. In November 2020, brand-new rowing machines were introduced. Even so, the company through this collaboration seeks to please its members with distinctive designs as it expands abroad.
Brent Fikowski, a CrossFit competitor, has collaborated with Torque Fitness since about March 2021. This alliance aims to accelerate the development of home gym workout equipment. This involves developing rowing machines for HIIT and other types of commercial workout equipment. The company also wants to provide customers with functional fitness and develop equipment with enhanced magnetic resistance.
A significant factor affecting the market for outdoor rowing machines is the COVID-19 outbreak. Statistics from 2020 show that as a result of the strict rules put in place to fight the epidemic, more than 100 million people's memberships in health and fitness facilities sharply decreased. However, since the pandemic norms were relaxed, sales of sports and exercise equipment climbed by almost 24%. Only up to a certain point was the supply chain hampered, leading to constant market demand.
Increased investment in the health and fitness industries has led to a large number of new businesses, which has improved strategic options. The global market for rowing machines is anticipated to expand quickly due to the introduction of technologically sophisticated exercise items and machines.
---
---
Media Enquires
If you require any further information about a related market, please get in touch with us. we're happy to help you
+91 7008 614 496
+91 7008 614 496