Flexible Tube Market to Flourish As Infrastructure Explosion Drives Demand, says Market.us
---
---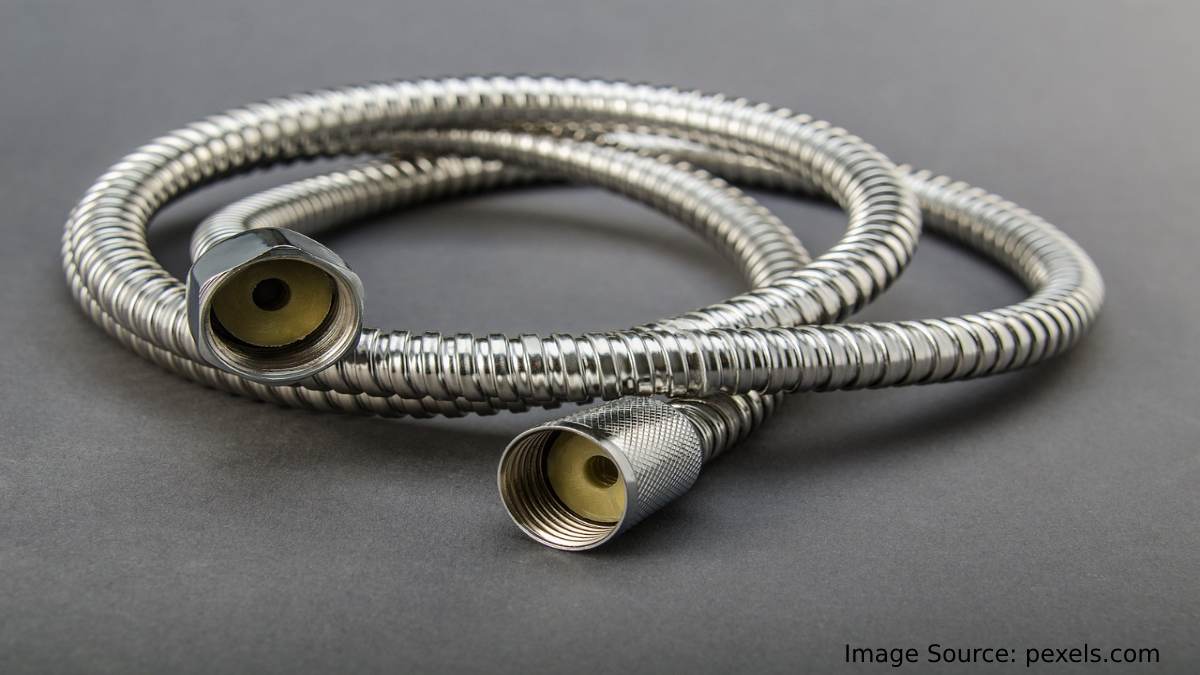 Flexible tubes are made up of multiple layers. The main parts include leak-proof thermoplastic barriers and steel wires that resist corrosion. This provides greater flexibility and dynamic behavior. Flexible tubes are designed to transfer liquids, such as crude oil, and can withstand high pressure and temperature. 
Flexible tubes can be made from different materials, such as HDPE (High-Density Polyethylene), PVDF [Polyvinylidene Fluoride], PA (Polyamide), PP(Polypropylene), and many others. HDPE tubing has better chemical and physical characteristics than LDPE but is less flexible than LDPE. Flexible tubes are used in horizontal wells.
According to the latest report by Market.us, "The Flexible Tube Market was worth USD 1.82 billion in 2022. It is projected to grow to USD 2.82 billion by 2032 with a CAGR of 4.46%"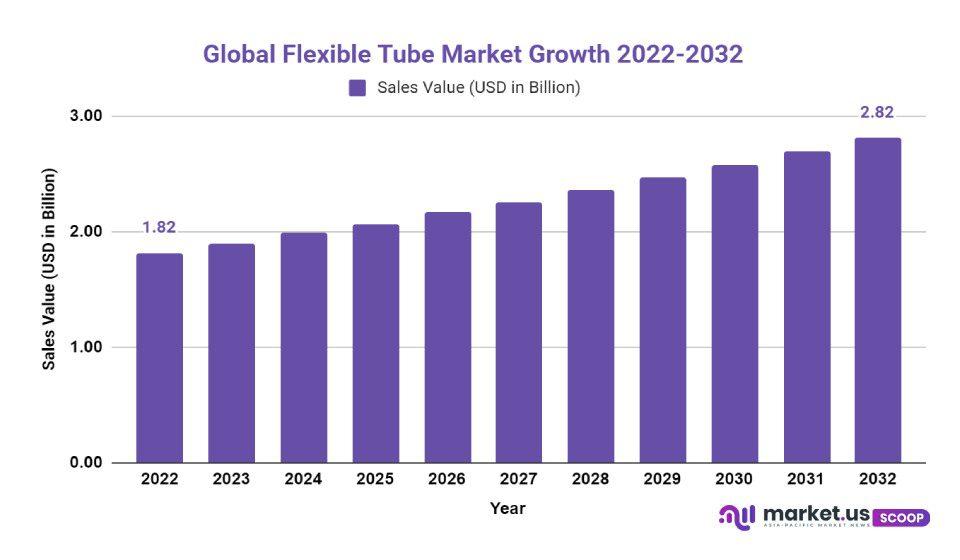 Gaurav Yadav, a senior research analyst at Market.us, said, "The market will grow during the forecast period due to increasing awareness about flexible tubes and growing infrastructure investments in emerging countries. There will also be a rise in demand from different industrial sectors." 
He added," The flexible tubes market is expected to grow due to factors such as the rise in deep water exploration, rising adoption of engineering grade flexible materials, increasing demand for non-corrosive pipe in the oil and gas industry, technological advancements in drilling procedures, and increasing awareness about the benefits of flexible tubes."
The growing demand for custom products and the rising AGE population are the main drivers of the flexible tube market growth.
Flexible tubes are gaining popularity as an alternative to traditional pipes. Flexible tubes are being used to increase the flexibility and durability of pipes and thus boost market growth. Flexible tubes are corrosion-resistant and have high mechanical strength, making them ideal for use in piping systems that regulate pressure and prevent underground drainage. Flexible tubes are being used in drainage systems for residential, commercial, and industrial purposes. This is a major driver of industry growth.
Flexible tubes are easy to use and have a simplified design that can be used in a variety of applications. This makes them ideal for improving the efficiency of the oil and gas industry. Flexible tubes are used widely to standardize installation and operation procedures because they can withstand high pressures, vessel motions, and fluid pressure. 
The industry's growth is expected to be boosted by creating flexible tubes that can perform difficult operations such as those encountered in the oil and natural gas industry. Flexible polyethylene pipes are growing in popularity due to the rising demand for durable pipes. This is driving the market growth.
A rise in the number of horizontal wells could be a positive opportunity for global flexible tube market growth. The market for flexible tubes will face challenges in the future, with declining crude oil costs and large-scale manufacturing.
Flexible tubes could be tailored to meet the needs of specific industries. There are many benefits to flexible tubes, including increased efficiency, lower production costs, and improved product quality. They also increase customer satisfaction and loyalty. They are also portable and easy to scale.
North America's largest market for flexible tubes is the United States. Flexible tubes will be in high demand due to the newfound shale resources in the United States and the government's policies that aim to make the country the world's top oil and gas producer within the next few years.
There are many limitations in the current world that hinder the growth of flexible tube markets. These limitations include inadequate infrastructure, a lack of awareness about the benefits and high costs associated with flexible tube usage, as well as a poor education system. Other limitations include limited production capabilities and slow adoption of flexible tubes by end users.
These limitations aside, flexible tubes are still in high demand due to their many benefits, including improved flow quality, shorter installation times, and lower maintenance costs.
---
---
Media Enquires
If you require any further information about a related market, please get in touch with us. we're happy to help you
+91 7008 614 496
+91 7008 614 496